---
MOTELS - CAREFUL - American new wave 12" LP VINYL ALBUM
"Careful" by The Motels is their second studio album, a 12" Vinyl LP Album, showcases their New Wave brilliance. Released in 1980, it features Martha Davis's mesmerizing vocals and introspective lyrics, delivering hits like "Danger" and "Whose Problem?"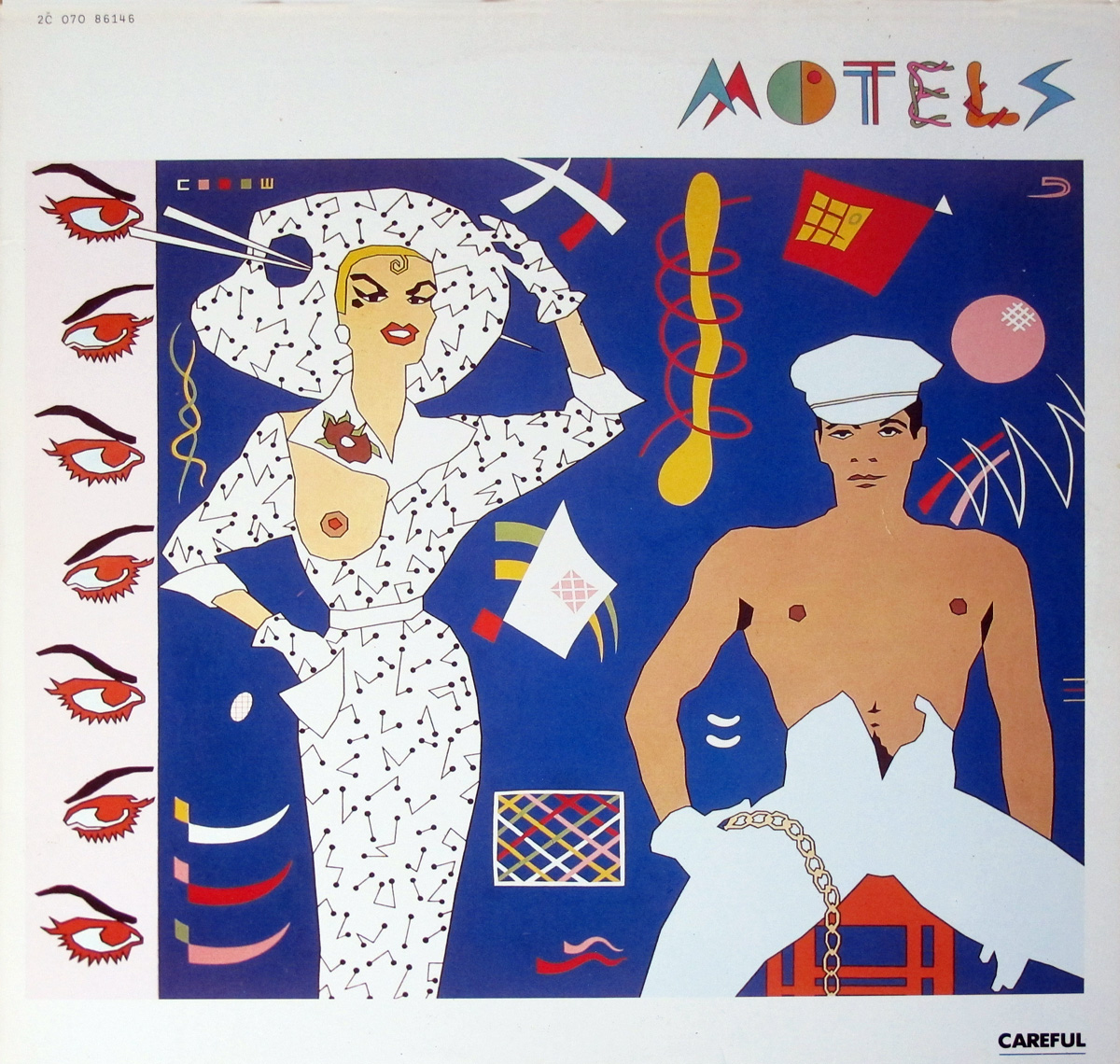 Album Description & Collectors information:
This album "MOTELS - Careful" includes the original custom inner sleeve with album details, complete lyrics of all songs by and artwork/photos
Music Genre:

New Wave American

Album Production Information:

The album: "MOTELS - Careful" was produced by: John Carter

Direction: Ken Fritz, Dennis Turner

This album was recorded by: Warren Dewey, Richard McKornen at Sunset Sound Studio, Record Plant, Capitol Records

Record Label Information:

Capitol 2C 070 - 86.146

Media Format:

12" LP Vinyl Stereo Gramophone Record
Total Album (Cover+Record) weight: 230 gram

Year & Country:

1980 Made in France
Personnel/Band Members and Musicians on: MOTELS - Careful
Band-members, Musicians and Performers
Martha Davis: Vocals, Rhythm Guitar
Tim McGovern: Lead Guitar
Marty Jourard: Keyboards, Saxophone
Michael Goodroe: Bass
Brian Glascock: Drums
Complete Track-listing of the album "MOTELS - Careful"
The detailed tracklist of this record "MOTELS - Careful" is:
Track-listing :
"Danger" (Martha Davis, Tim McGovern) - 3:26
"Envy" (McGovern) - 3:26
"Careful" (Marty Jourard, Michael Goodroe) - 3:30
"Bonjour Baby" (Jourard, Goodroe) - 3:25
"Party Professionals" (Davis) - 3:15
"Days Are O.K. (But The Nights Are Made For Love)" (McGovern) - 3:35
"Cry Baby" (Jourard, Goodroe) - 3:28
"Whose Problem?" (Davis) - 3:51
"People, Places and Things" (Davis) - 2:46
"Slow Town" (Davis) - 4:19
MOTELS - Careful High Resolution & Quality Photos
Front Cover Photo Of MOTELS - Careful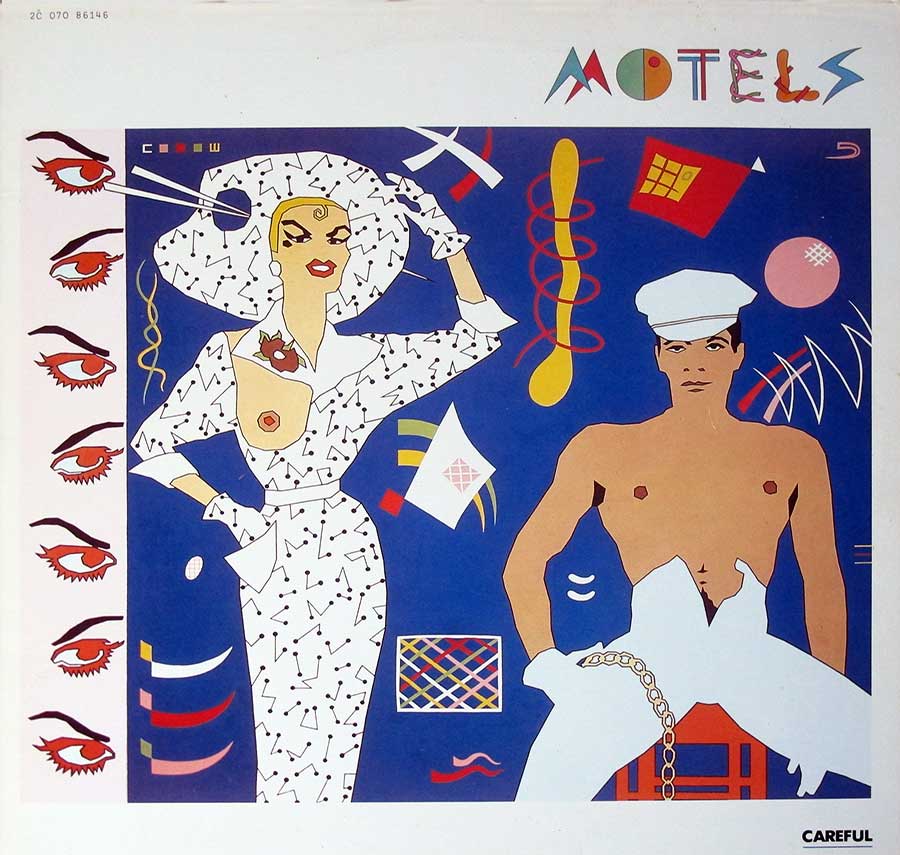 Note: The images on this page are photos of the actual album. Slight differences in color may exist due to the use of the camera's flash. Images can be zoomed in/out ( eg pinch with your fingers on a tablet or smartphone )
Photo Of The Back Cover MOTELS - Careful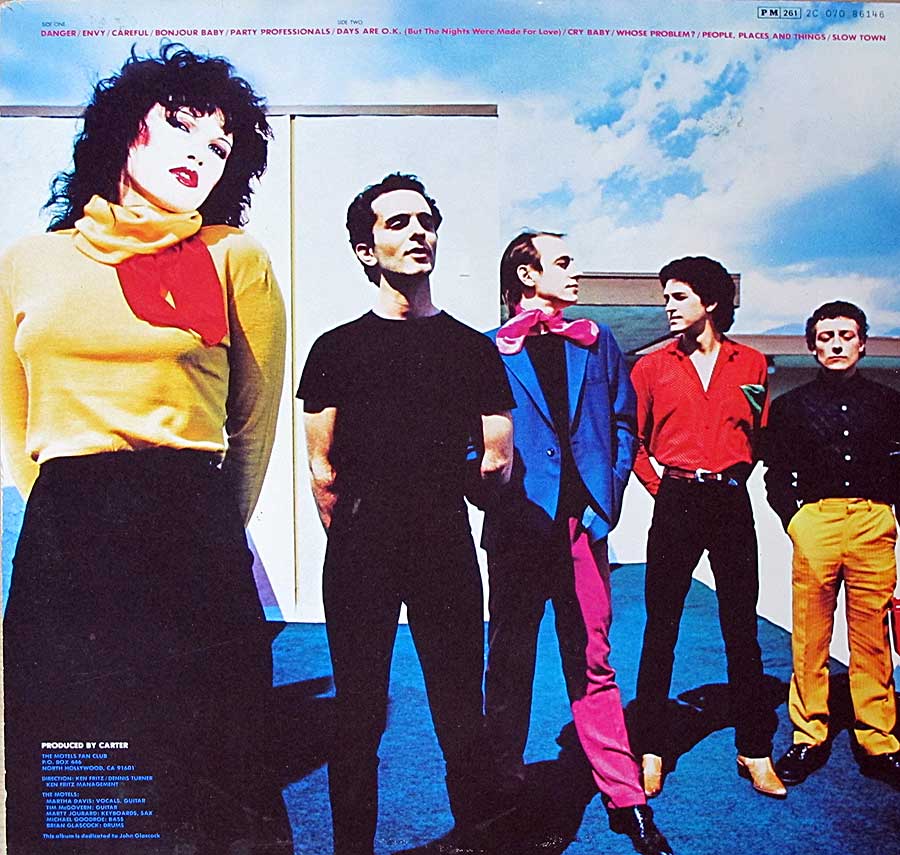 Photo One Of The Original Custom Inner Sleeve MOTELS - Careful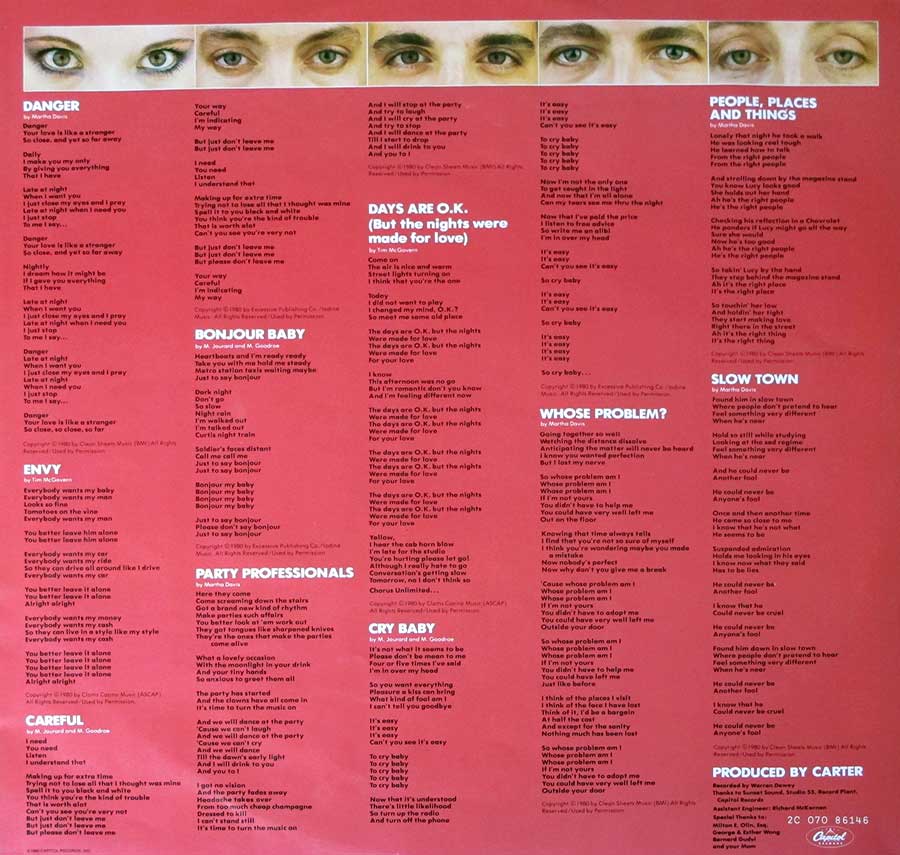 Photo Two of the original custom inner sleeve MOTELS - Careful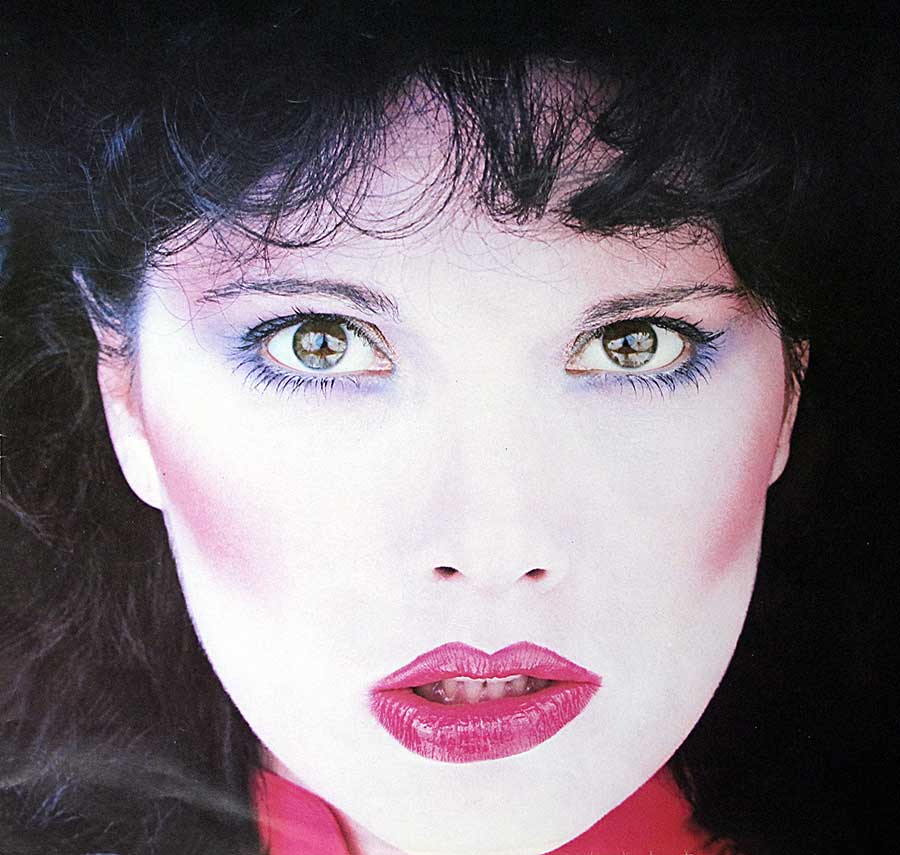 Close up of record's label MOTELS - Careful Side One: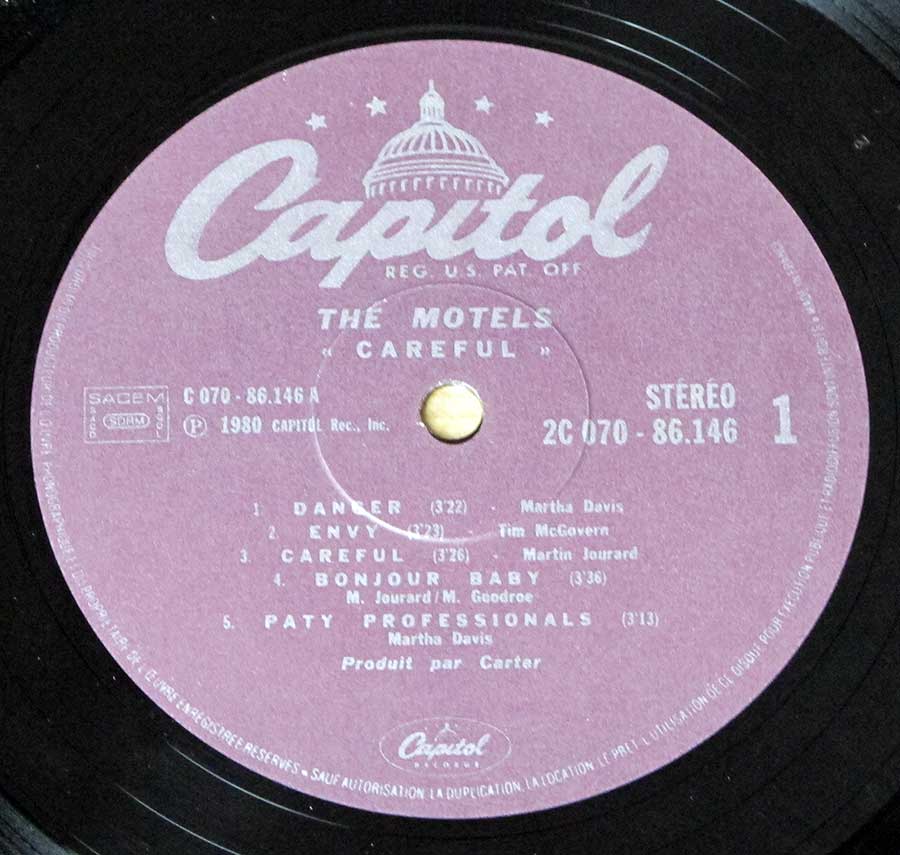 Index of THE MOTELS (Band) Vinyl Album Discography and Album Cover Gallery
---