---
Vanadium Born to Fight orig Italian pressing 12" VINYL LP ALBUM
"Born To Fight" is the fourth album released by the Italian Heavy Metal band "Vanadium", it was released in 1986. It was produced and engineered by Louis Austin who has also worked with bands like: Deep Purple, Def Leppard, and others.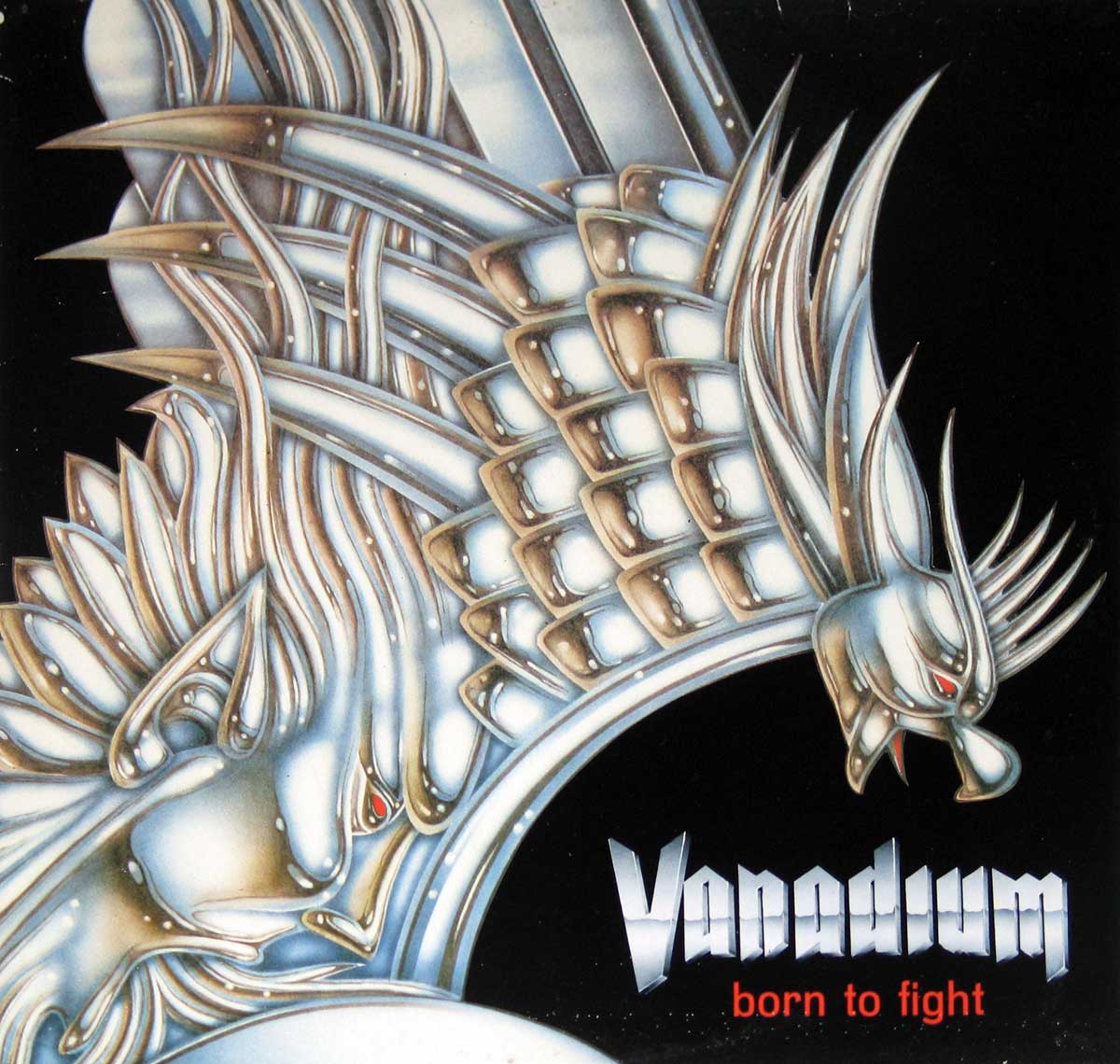 Album cover photos of : Vanadium Born to Fight
Photo of Album's Back Cover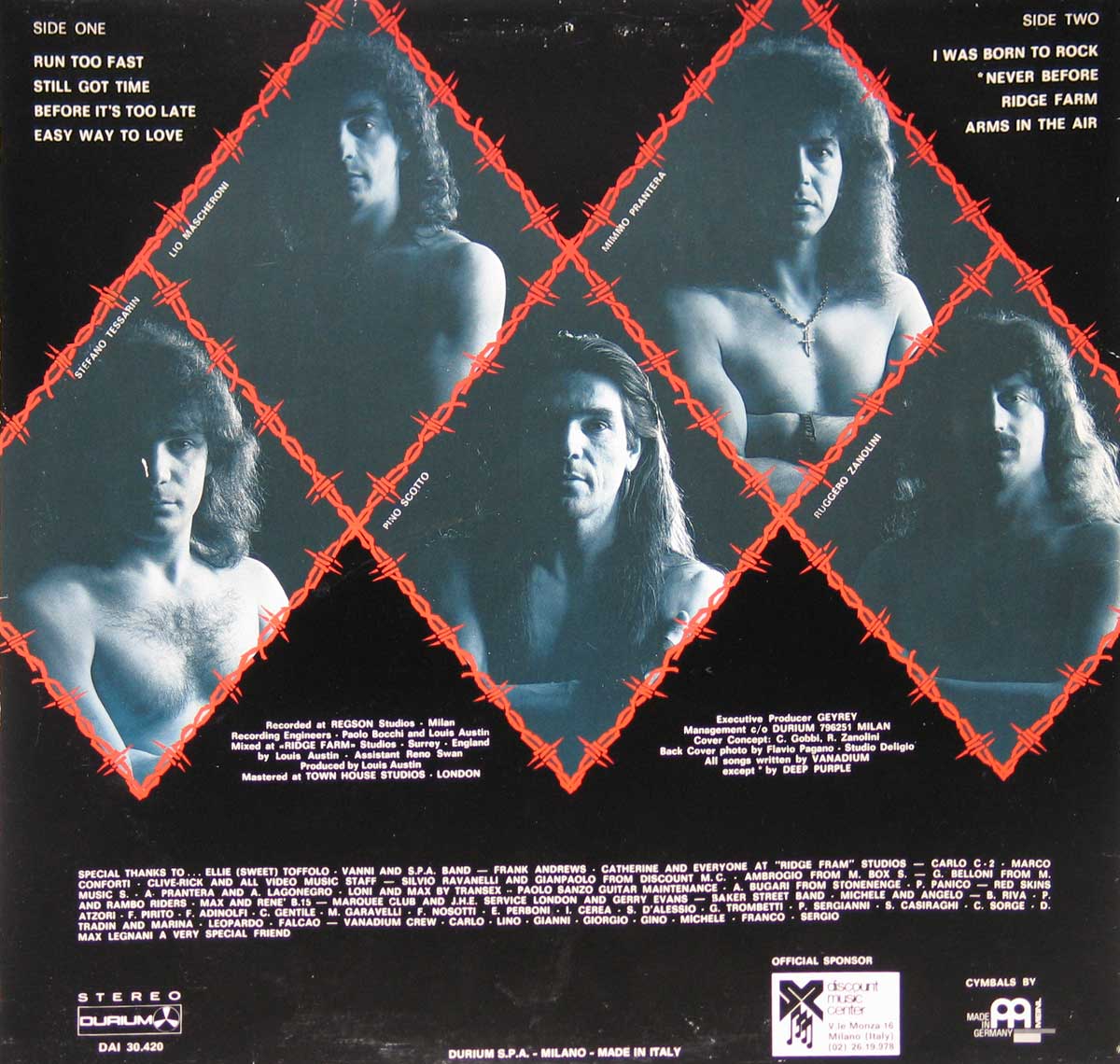 Collage of Vanadium band-photos on the custom inner sleeve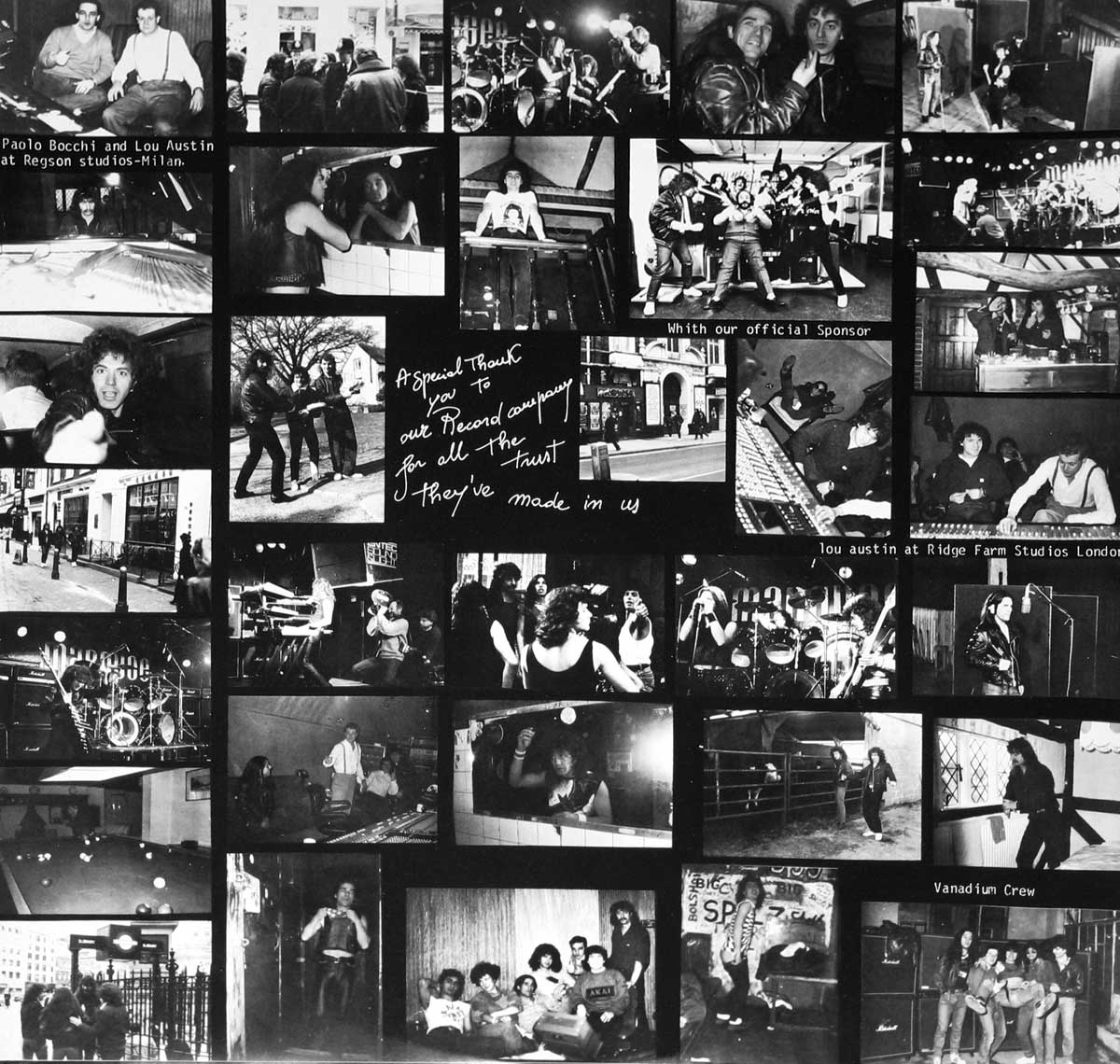 Close-up of the DURIUM record label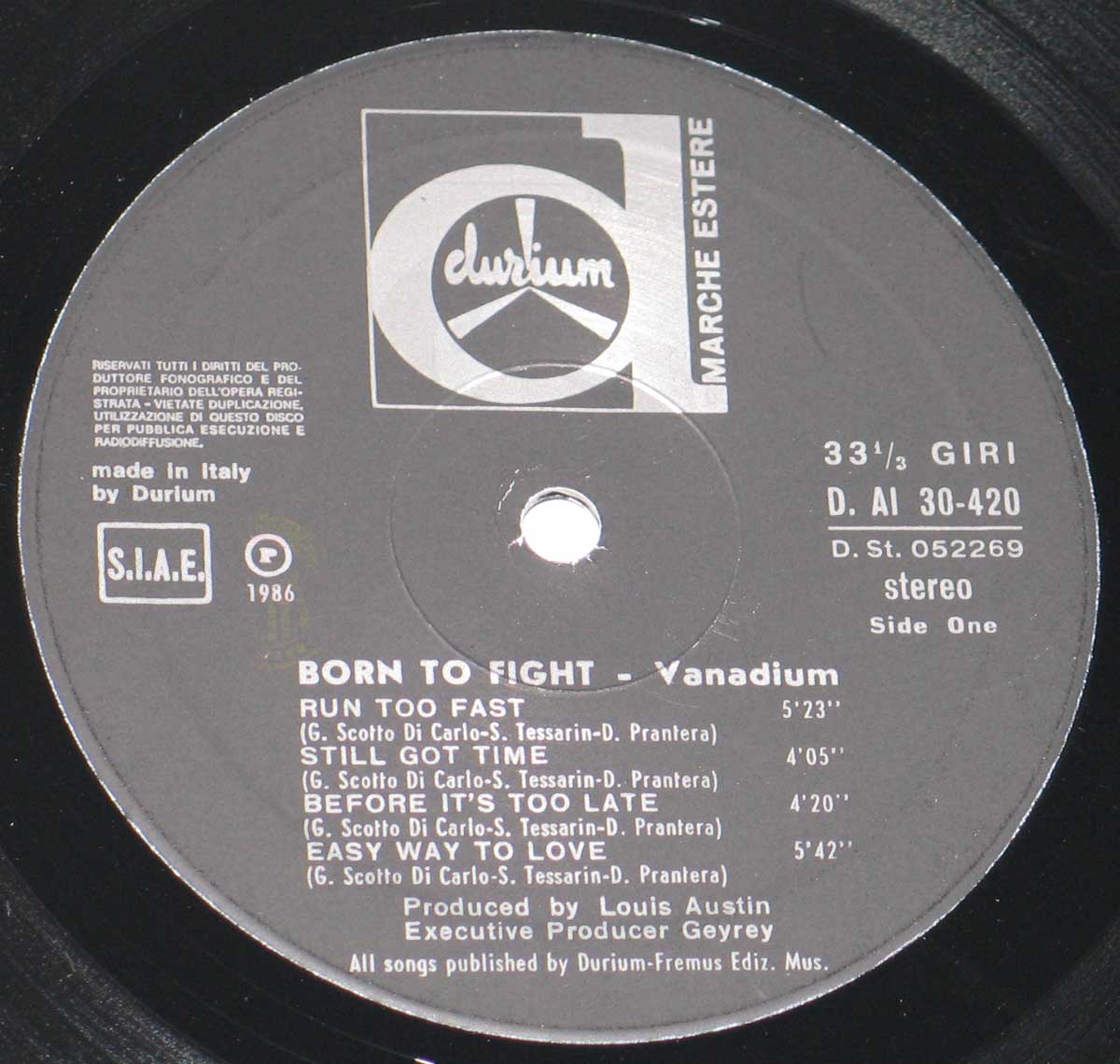 Note: the above pictures are actual photos of the album and allow you to judge the quality of cover. Slight differences in color may exist due to the use of the camera's flash.
Music Genre:

Italian Heavy Thrash Metal Music

Description / Collector's info:

This album includes the original custom inner sleeve with album details, complete lyrics of all songs by and photos of Vanadium band.

Album Production information:

Louis Austin - Producer, Sound Engineer

Louis Austin a sound engineer from the UK (United Kingdom) who has engineered several classic rock/heavy albums for british bands like: Deep Purple, Def Leppard , Judas Priest as well as some international heavy metal bands like Accept and Obus .

Vincenzo "Gegè" Reitano - Producer

Reno Swan - Sound Mix

Record Label Information:

Durium D. AI 30-420 / D. St 052269

Media Format:

12" LP Vinyl Gramophone Record

Year & Country:

1986 Made in Italy
Band Members and Musicians on: Vanadium Born to Fight
Vanadium's Band-members, Musicians and Performers
Giuseppe "Pino" Scotto di Carlo - Vocals
Domenico "Mimmo" Prantera - Bass
Lionello "Lio" Mascheroni - Drums
Ruggero Zanolini - Keyboards
Stefano "Steve" Tessarin - Guitars
Track Listing of: Vanadium Born to Fight
The Song/tracks are / Side One:
Run too Fast 05:23
Still Got Time 04:05
Before it's Too Late 04:20
Easy Way to Love 05:42
I was Born to Rock 04:00
Never Before 03:30
Ridge Farm 04:12
Arms in the Air 06:48