---
VANADIUM METAL ROCK MAUSOLEUM Records 12" LP VINYL ALBUM
This album was originally released in 1982 on the Durium record label with catalognr DAI 30.396 intended for the Italian market. This release on Mausoleum records was intended for the Belgium market.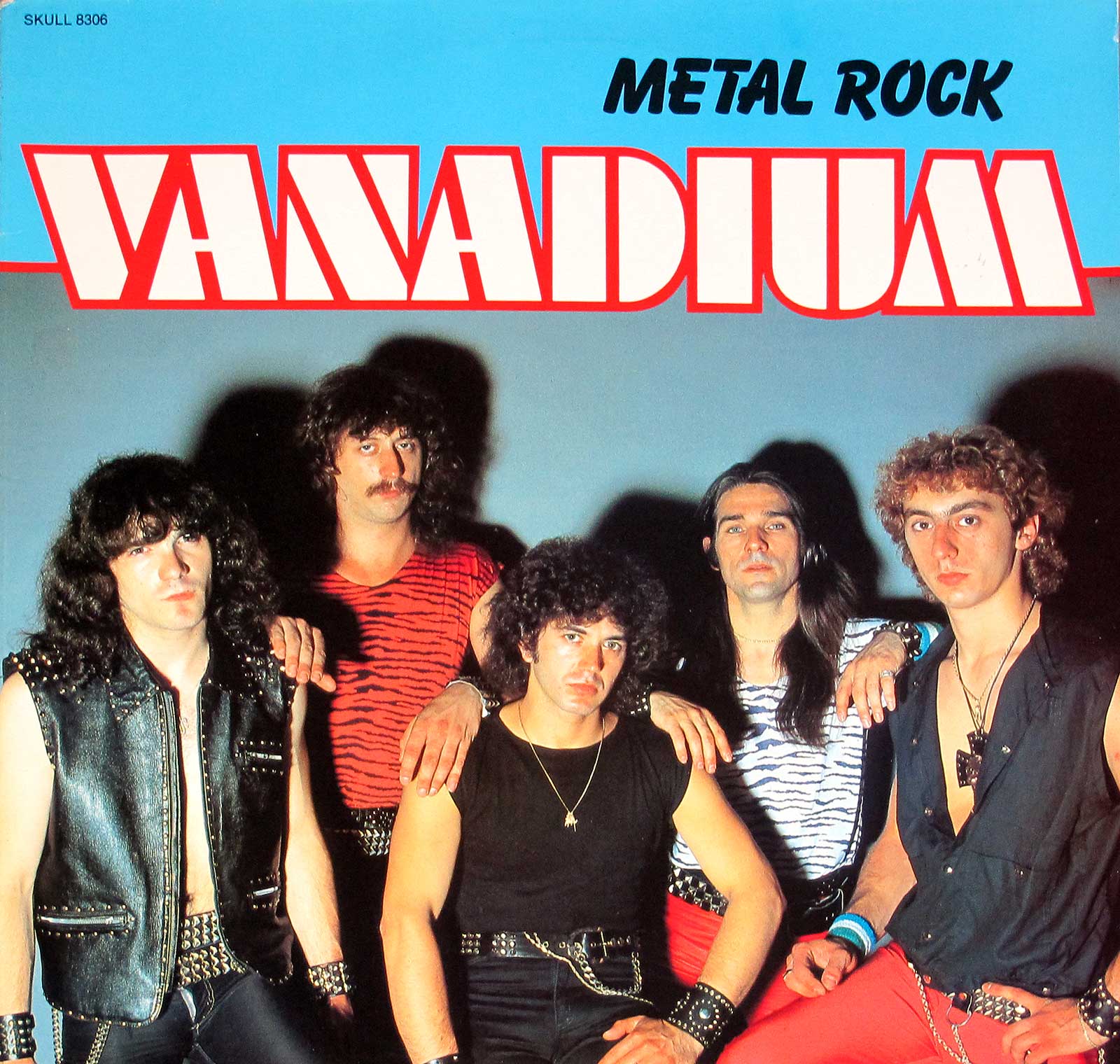 High Quality Photo of Album Front Cover "VANADIUM - Metal Rock"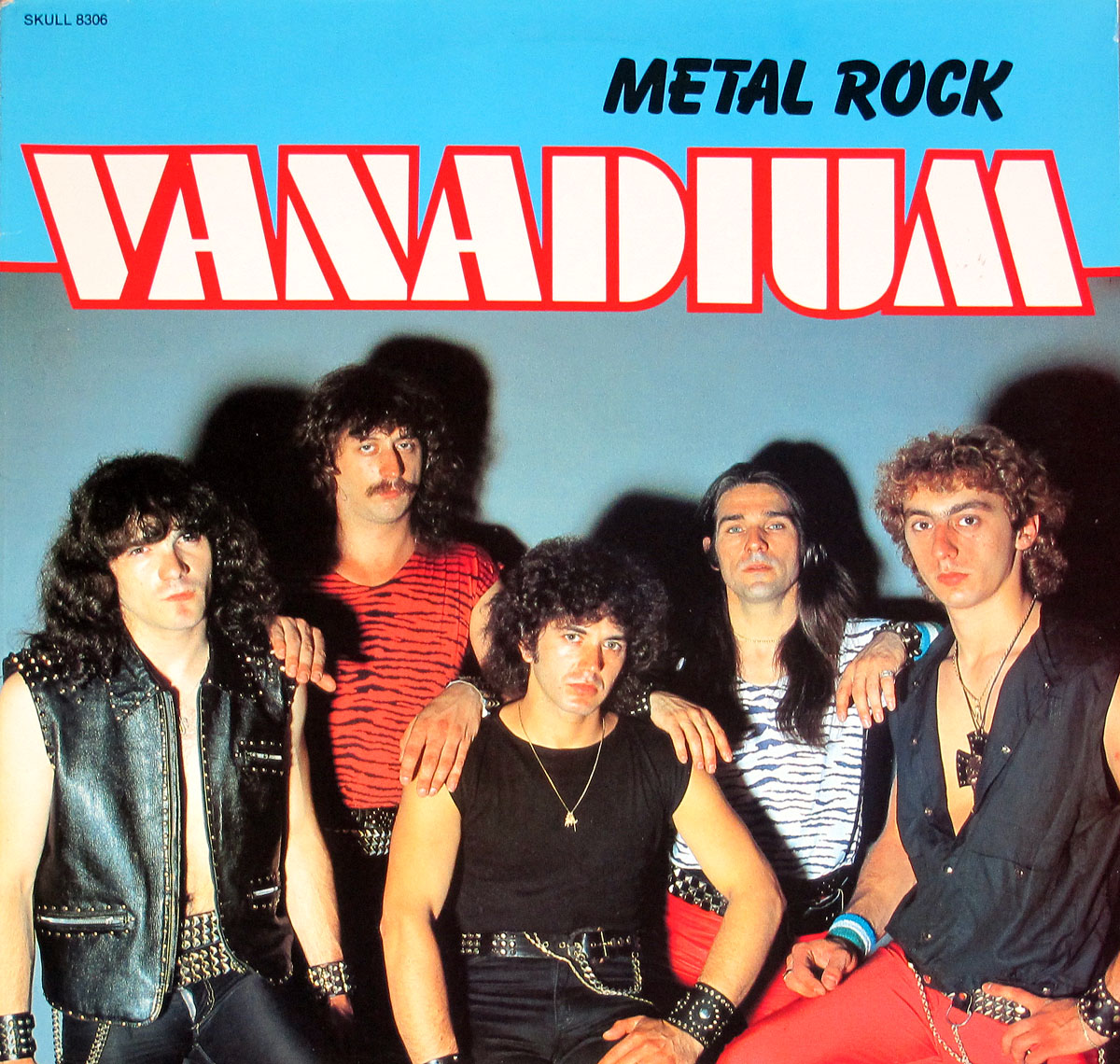 Album Back Cover Photo of "VANADIUM - Metal Rock"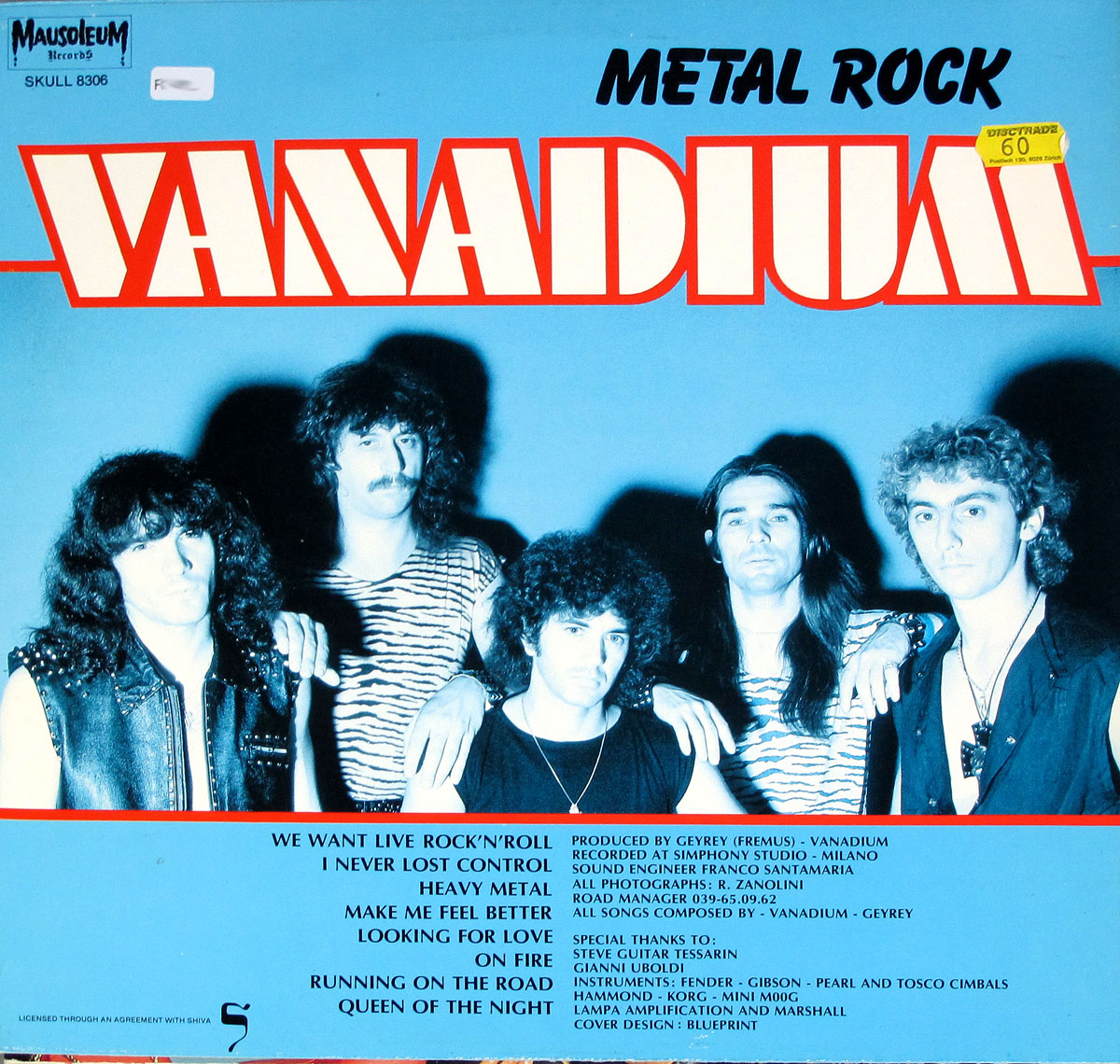 Photo of the Mausoleum record's label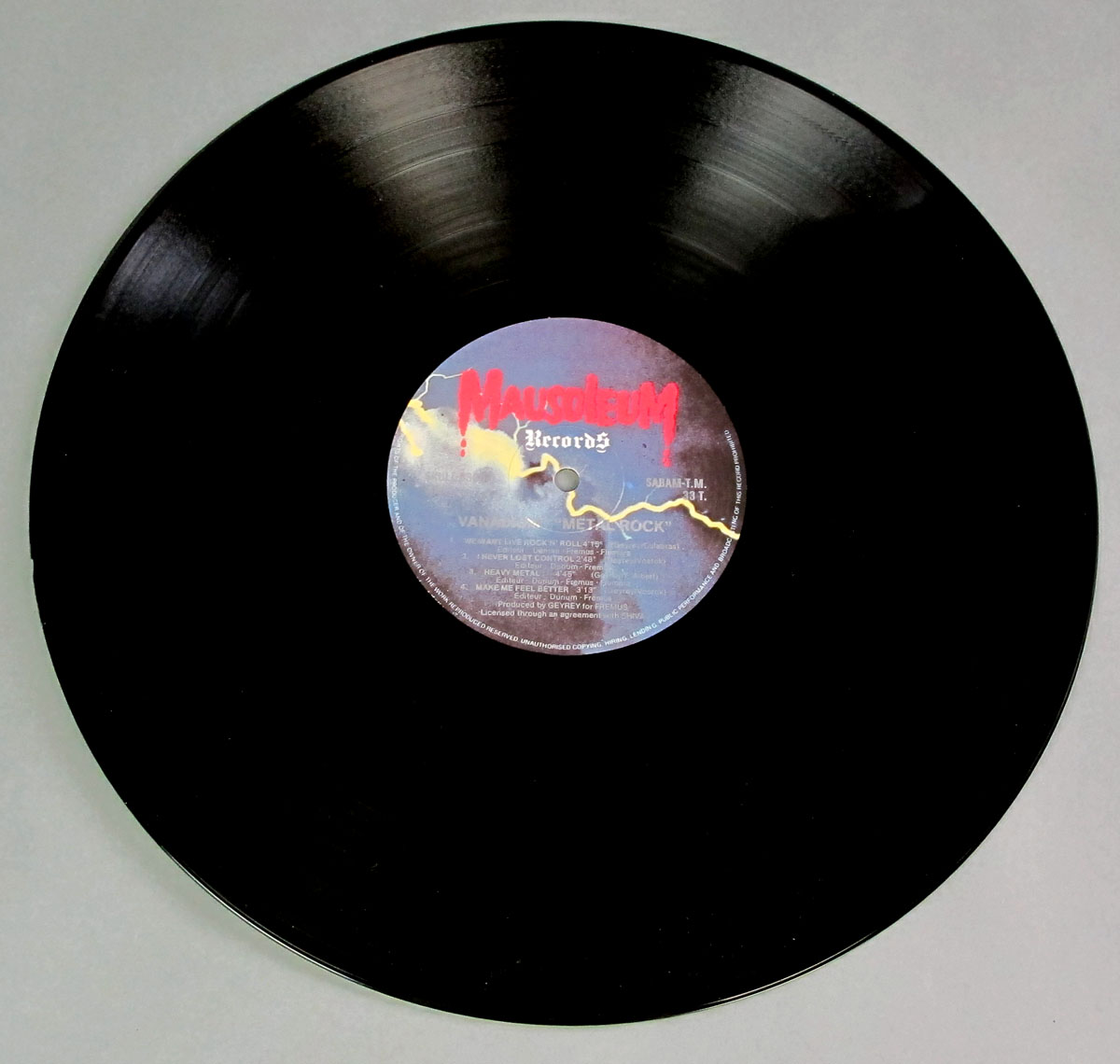 Note: The images on this page are photos of the actual album. Slight differences in color may exist due to the use of the camera's flash. Images can be zoomed in/out ( eg pinch with your fingers on a tablet or smartphone ).
Album Description & Collectors information:
This album "VANADIUM - Metal Rock" is the first /debut) album by the Italian Heavy Metal band Vanadium
Note: Vanadium Metal Rock was also issued with another album cover. "Triangle with a Fist"
Music Genre:

Italian Heavy Metal

Album Production Information:

The album: "VANADIUM - Metal Rock" was produced by: Geyrey (Fremus) and Vanadium

Sound/Recording Engineer(s): Franco Santamaria

This album was recorded at: Simphony Studio, Milano , Italy

Album cover design: Blueprint

Album cover photography: Ruggero Zanolini (keyboards)

Record Label Information:

Mausoleum Records SKULL 8306

Media Format:

12" LP Vinyl Stereo Gramophone Record
Total Album (Cover+Record) weight: 230 gram

Year & Country:

Made in Belgium
Personnel/Band Members and Musicians on: VANADIUM - Metal Rock
Band-members, Musicians and Performers
Giuseppe "Pino" Scotto di Carlo - Vocals
Claudio Asquini - Guitars
Domenico "Mimmo" Prantera - Bass
Lionello "Lio" Mascheroni - Drums
Ruggero Zanolini - Keyboards
Complete Track-listing of the album "VANADIUM - Metal Rock"
The detailed tracklist of this record "VANADIUM - Metal Rock" is:
Track-listing Side One:
We Want Live With Rock'n'roll
I Never Lost Control
Heavy Metal
Make Me Feel Better
Track-listing Side Two:
Looking For Love
On Fire
Running On The Road
Queen Of The Night