---
STRYPER TO HELL WITH THE DEVIL Gatefold DMM 12" VINYL LP ALBUM
"To Hell with the Devil" is the Grammy Award nominated fourth release, and third full-length album, by the Christian metal and Glam metal band Stryper, It was both the first Contemporary Christian and Christian metal album to achieve Platinum status, selling over one million copies. It remains the best-selling Christian metal album of all time.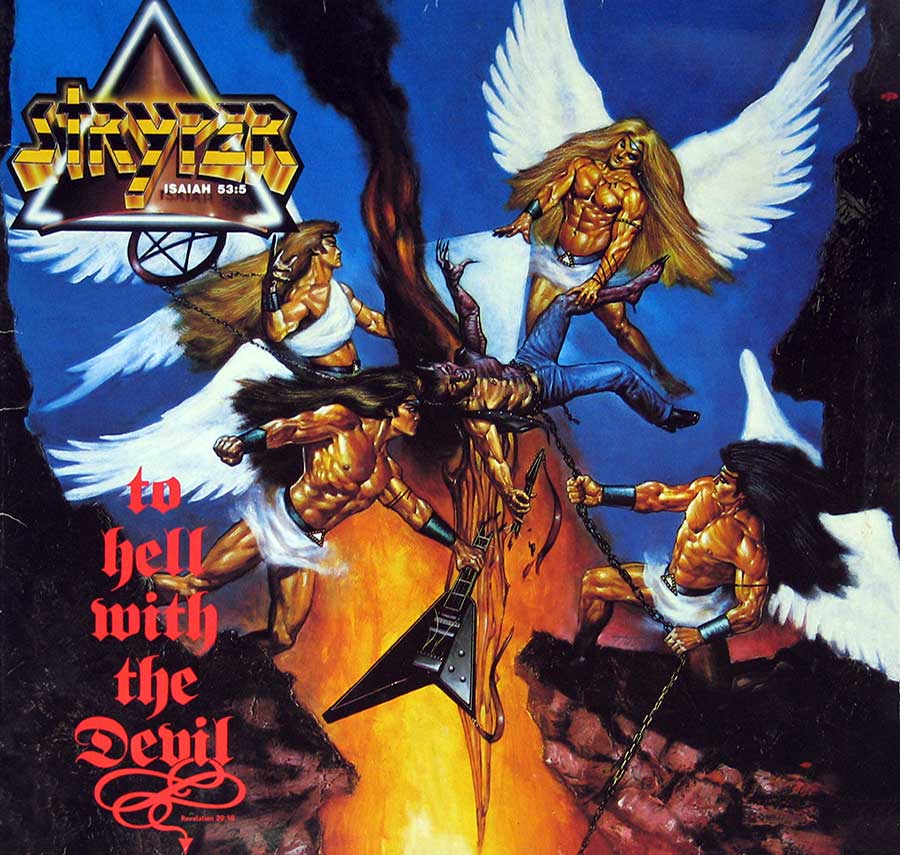 Collectors information / Album Description:

Gatefold (FOC) cover design with artwork / photos and lyrics of all the songs by "Stryoer" on the inside cover pages.



Music Genre:

German Christian Heavy Metal Rock

Album Production Information:

The album: "To Hell with the Devil " was produced by: Stephan Galfas and Stryper

Label Information:

Enigma INT 148.721 / DMM Direct Metal Mastering

Media Format:

12" Vinyl Stereo Full-Length Long-Play Gramophone Record
Total Album (Cover+LP) weight: 270 gram

Year & Country:

1986 Made in Germany
Band Members and Musicians on: Stryper To Hell with the Devil
Band-members, Musicians and Performers
Michael Sweet - Vocals, guitar, acoustic guitar
Oz Fox - Guitar, background vocals
Tim Gaines - Bass guitar
Robert Sweet - Drums
Track Listing of: "To Hell with the Devil "
The Songs/tracks on "To Hell with the Devil " are
Abyss (To Hell with the Devil) 1:21
To Hell with the Devil (M. Sweet, Robert Sweet) 4:08
Calling on You 3:59
Free (M. Sweet, R. Sweet) 3:44
Honestly 4:10
The Way (Oz Fox) 3:37
Sing-Along Song 4:21
Holding On 4:16
Rockin' the World 3:30
All of Me 3:11
More Than a Man 4:35
---
STRYPER - To Hell with the Devil 12" Vinyl LP Album High Resolution & Quality Photos
Photo Of The Back Cover STRYPER - To Hell with the Devil 12" Vinyl LP Album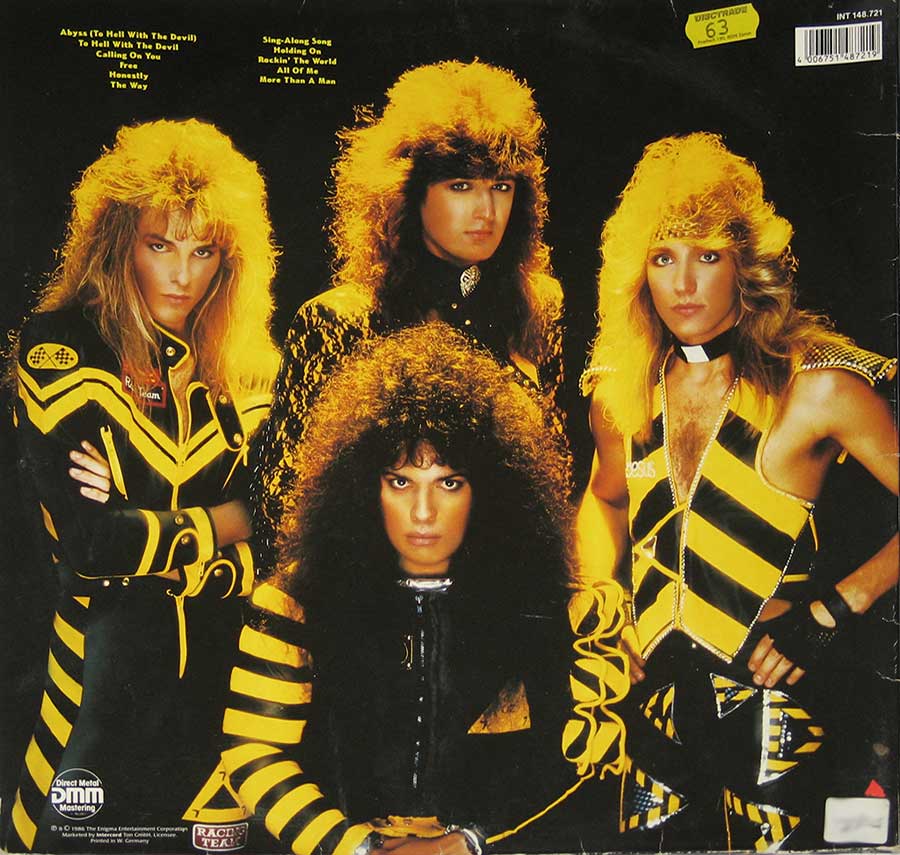 ---
Close up of record's label STRYPER - To Hell with the Devil 12" Vinyl LP Album Side One: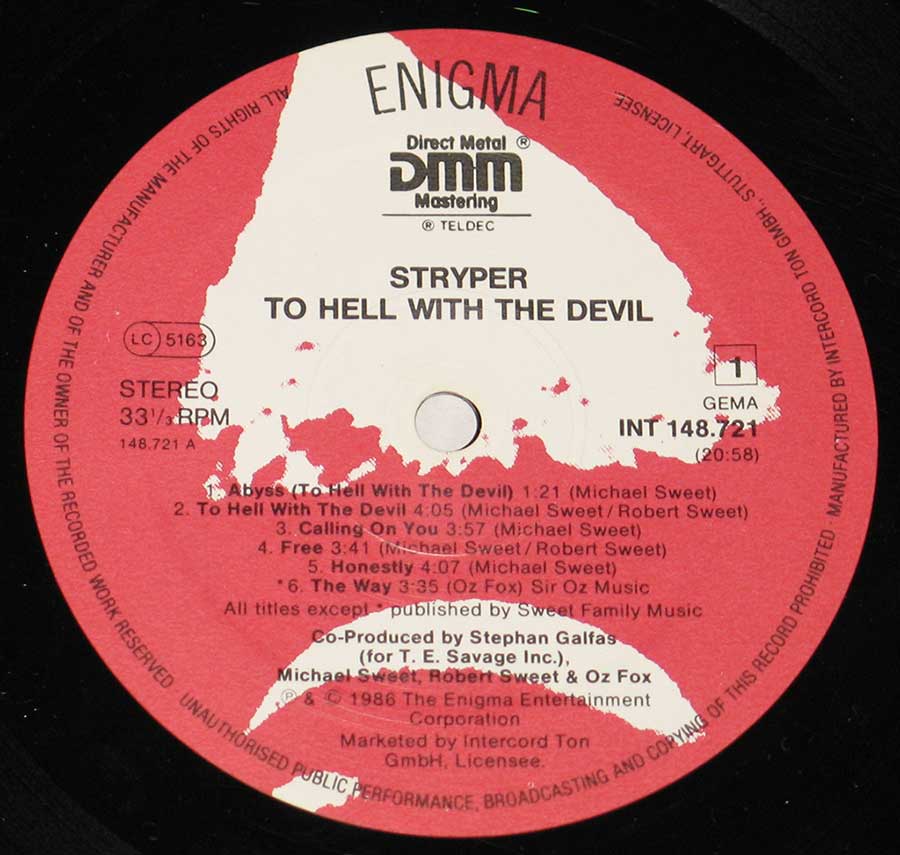 ---