---
TED NUGENT FREE FOR ALL FOC + Meatloaf 12" VINYL LP ALBUM
"Free-For-All" is the second release from Ted Nugent and his first album to go platinum. Rhythm guitarist and lead vocalist Derek St. Holmes left during the recording of the album due to growing conflicts between Nugent and himself, also citing the direction that the album was taking, as a reason. Holmes did sing on the tracks "Turn it Up", "Light My Way", "Dog Eat Dog", and an alternate version of "Street Rats", which was left unreleased until the 1999 Epic/Legacy reissue of the album. An unknown (at the time) vocalist named Meat Loaf was brought in to sing on some of the album's tracks that were meant for Holmes, Those tracks include "Writing on the Wall", "Street Rats", "Together", "Hammerdown", and "I Love You So I Told You a Lie". Nugent himself sang on the title track. Holmes would return to the group after the album was released for the subsequent tour.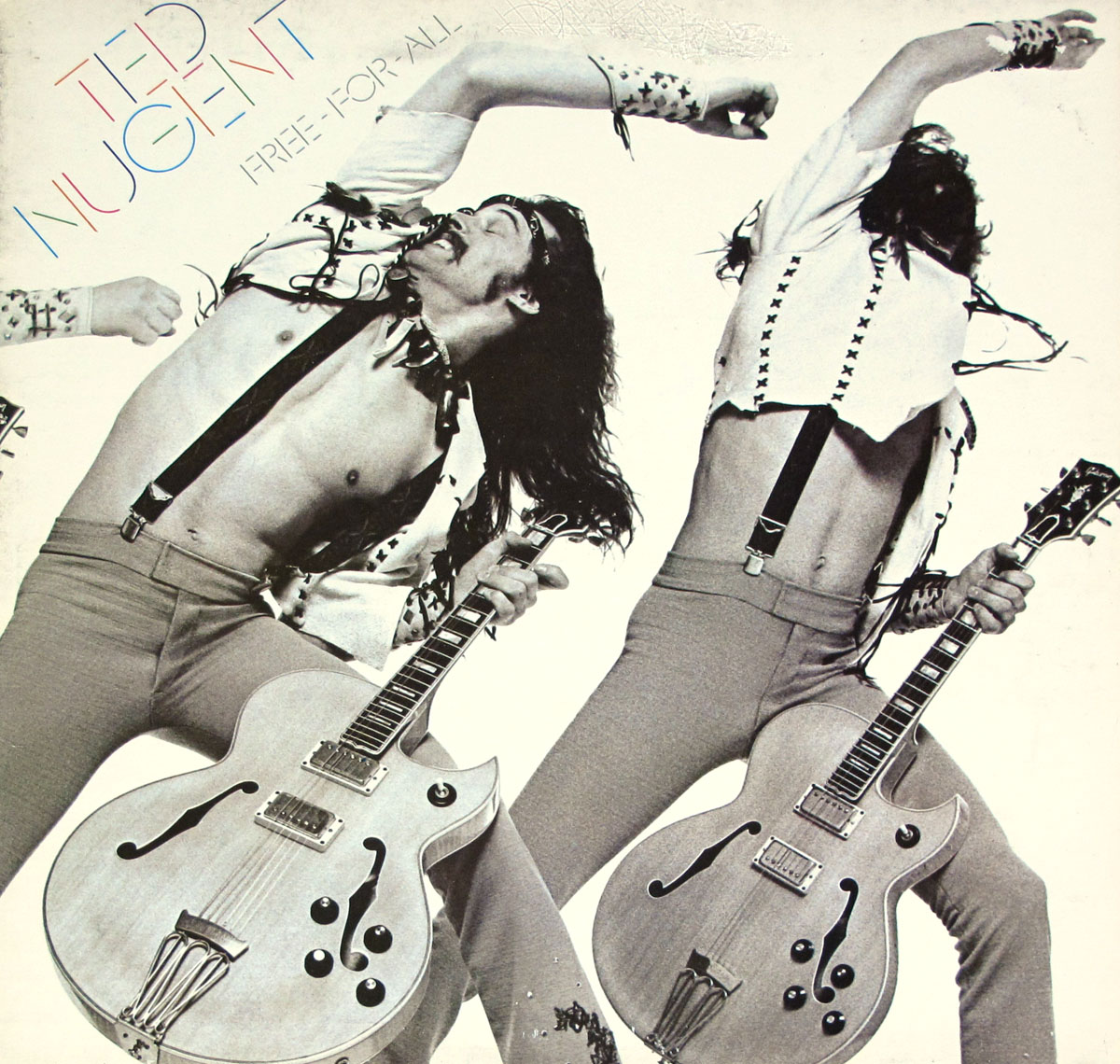 Collector's info:

Gatefold (FOC) album cover design.

Music Genre:

70s American High-Energy Hard Rock
Album
Production information:
A Joint Production of Tom Werman, Cliff Davies, Lew Futterman for the Next City Corporation
Recording engineer Anthony Reale
Recorded at The Sound Pit, Atlanta

Tom Werman an American Music producer who has produced (during the 1980s) many hard rock, heavy metal, glam rock bands and in particular: Dokken, Junkyard, Motley Crue, Ted Nugent, Twisted Sister and many others.

Label Information:

EPIC EPC 81397 / PE 34121 / Magicland Music

Media Format:

12" LP

Year & Country:

1976 Made in Holland
Band Members and Musicians on: Ted Nugent - Free For All
Band-members, Musicians and Performers
Ted Nugent - guitars, vocals
Cliff Davies - drums
Rob Grange - bass
Meatloaf - vocals
Steve McRay - keyboards
Track Listing of: Ted Nugent - Free For All
he Song/tracks on "Ted Nugent - Free For All" are:
Dog Eat Dog / Free For All
Together / Hammerdown
Writing on the Wall
Light My Way
Street Rats
I Love You So, I Told A Lie
Turn It Up
Album cover photos of : Ted Nugent - Free For All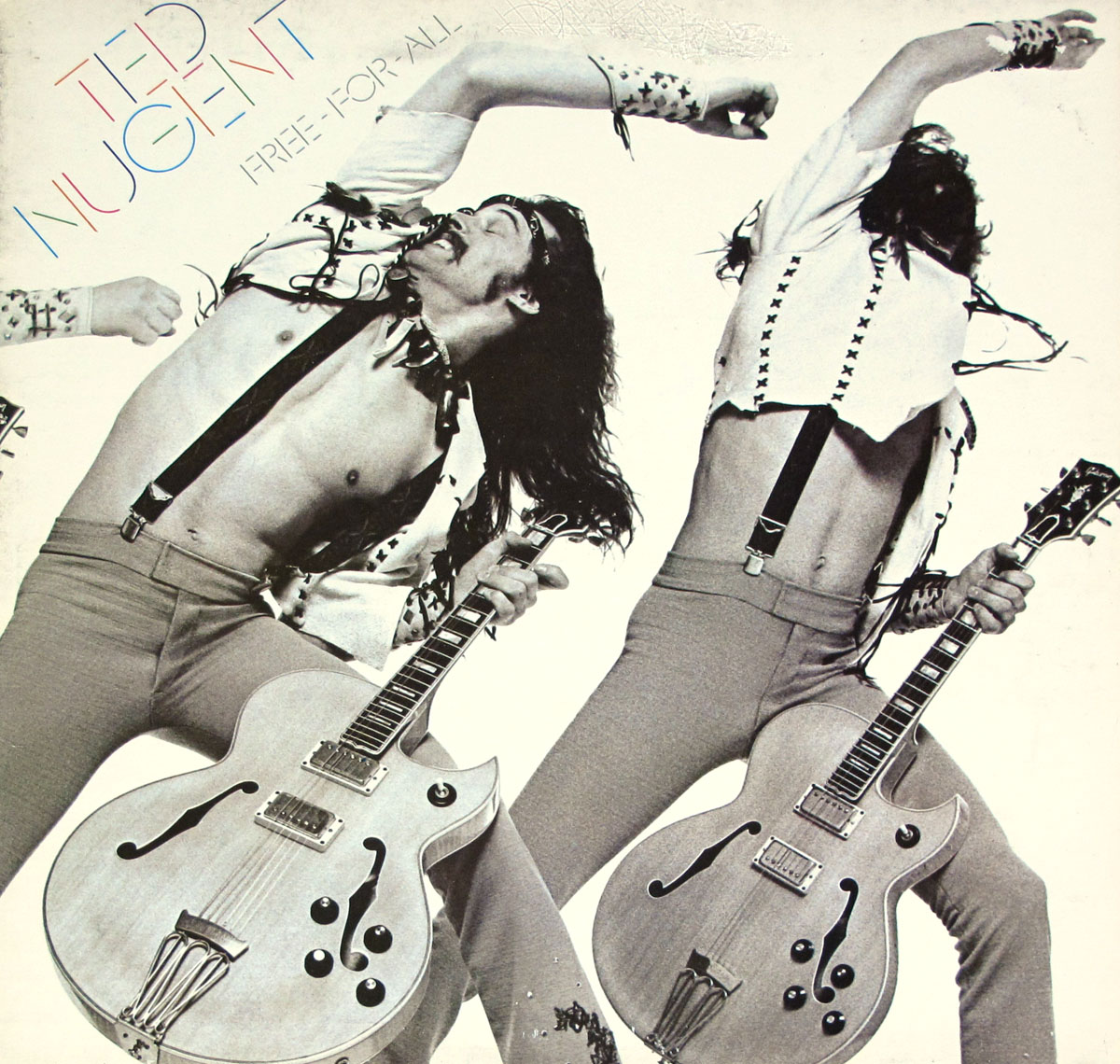 Photo of Album's Back Cover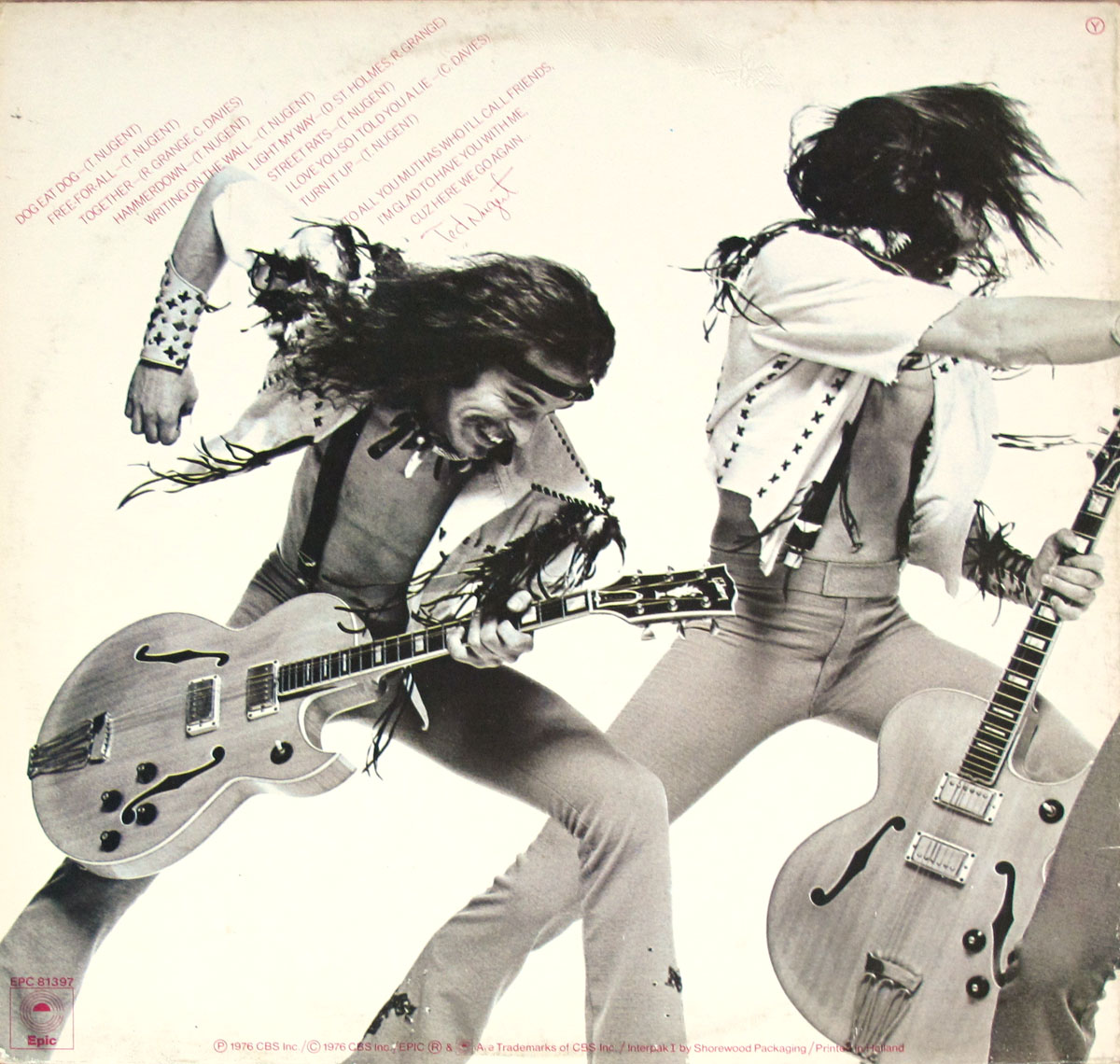 Photo of Album's Inner Cover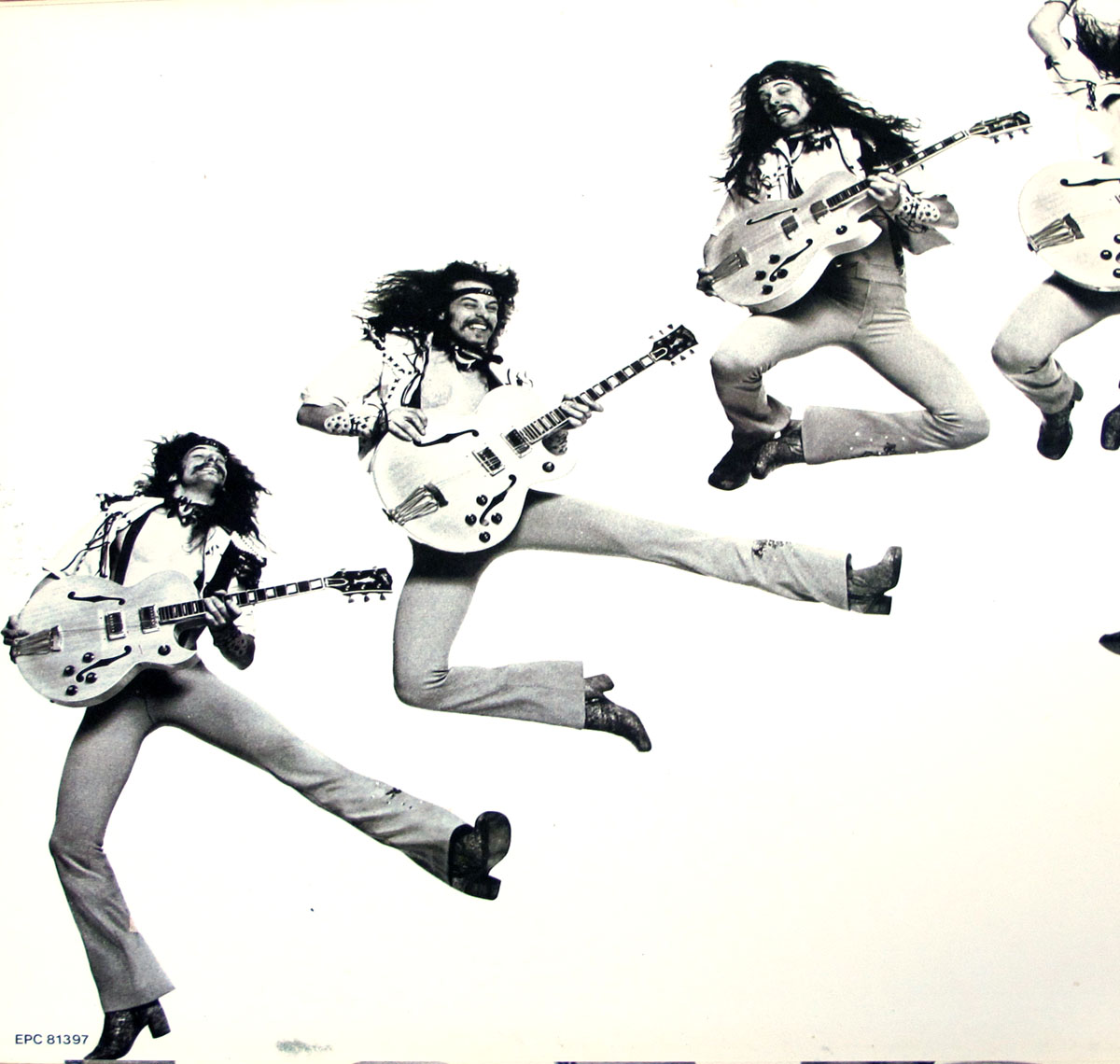 Photo of Album's Inner Cover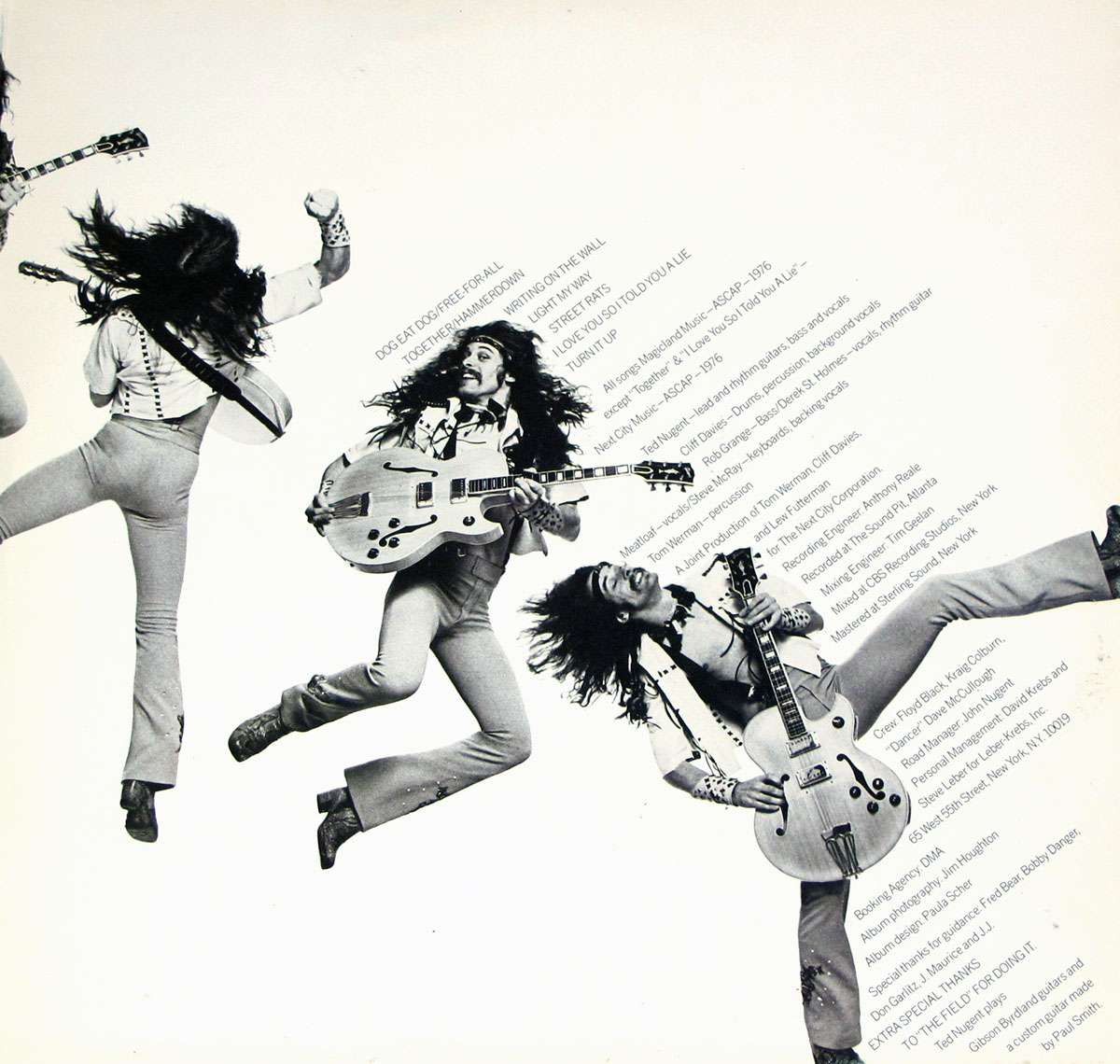 Close-up Photo of Record Label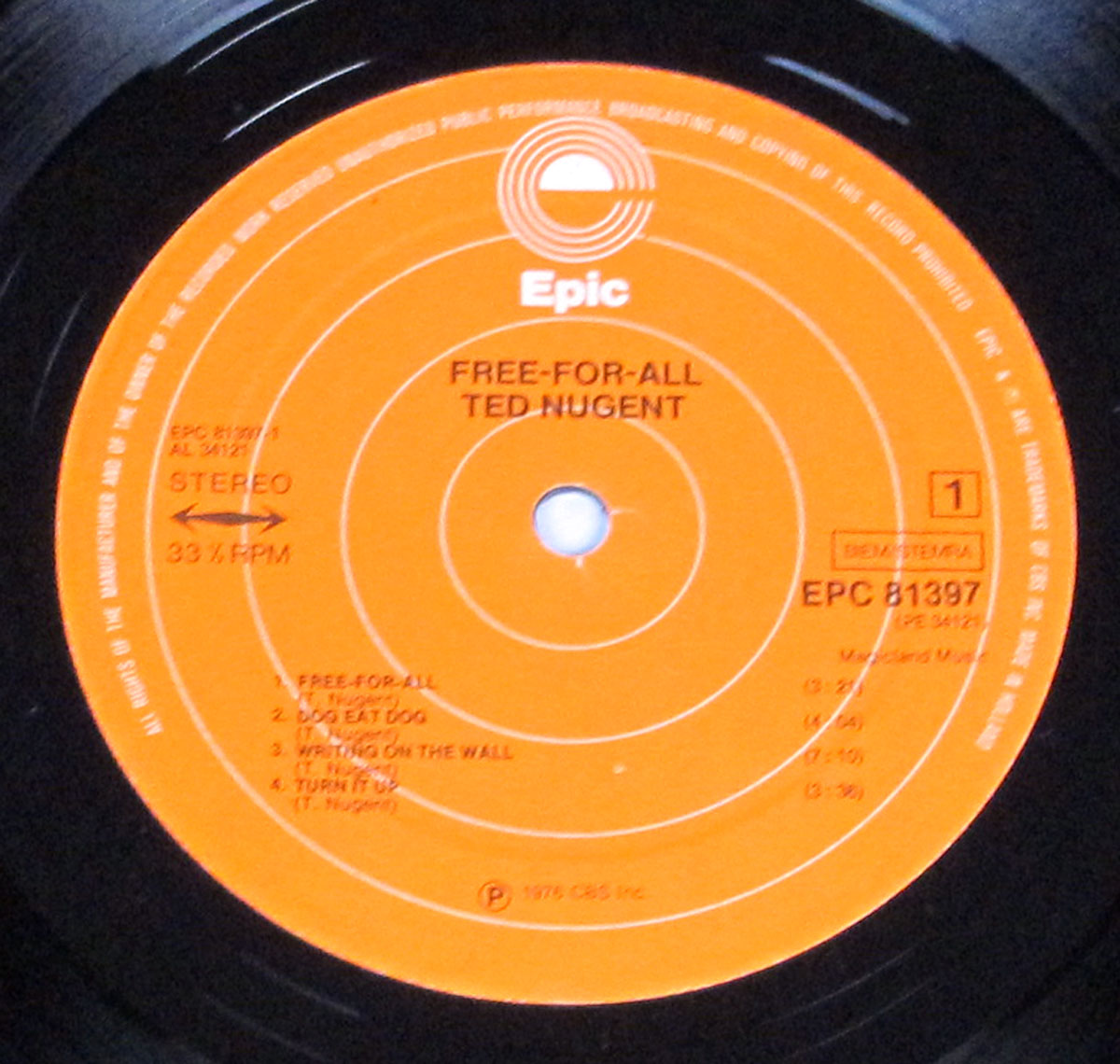 Note: the above pictures are actual photos of the album and allow you to judge the quality of cover. Slight differences in color may exist due to the use of the camera's flash.
---
---
---