---
SAMMY HAGAR - VOA ( VOice of america ) hard rock 12" LP VINYL ALBUM
VOA is the last solo album Sammy Hagar released before joining Van Halen. Around the same time Sammy Hagar joined Van Halen, guitarist Gary Pihl joined Boston. The title is a reference to the "Voice of America" broadcast network.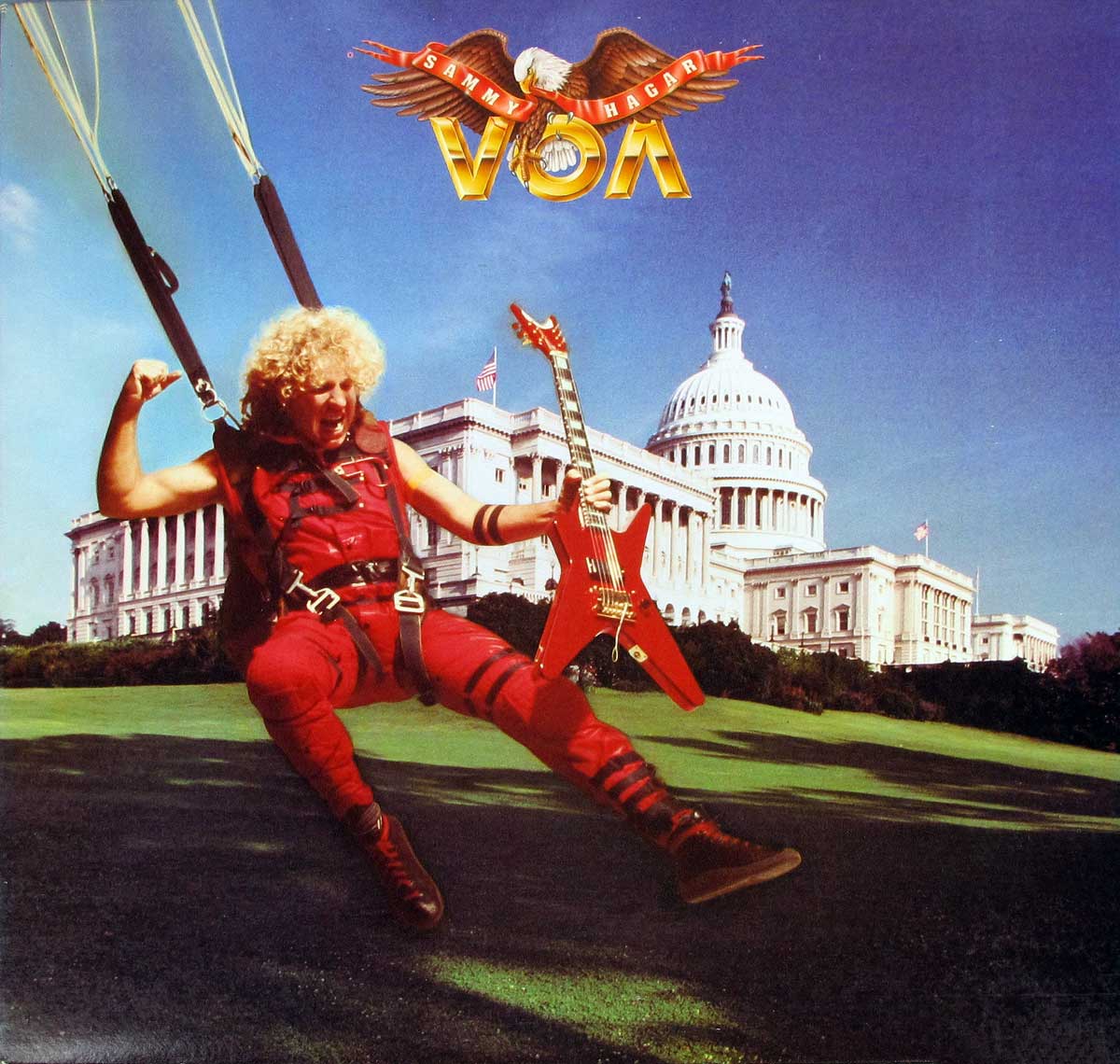 Collectors information & Description:
This album "SAMMY HAGAR - VOA" includes the original custom inner sleeve with album details, and artwork/photos
Music Genre:

American Heavy Metal, Hard Rock

Album Production Information:

The album: "SAMMY HAGAR - VOA" was produced by: Ted Templeman

Sound/Recording Engineer(s): Jeff Hendrickson

This album was recorded at: Fantasy Recording, Berkeley, Caliifornia and Sunset Sound Studio, Hollywood, Californa

Album cover design: Vigon Beireeni

Album cover photography: Raul Vega

Label Information:

Geffen Records GHS 24043

Media Format:

12" LP Vinyl Stereo Gramophone Record
Total Album (Cover+Record) weight: 230 gram

Year & Country:

1984 Made in USA
High Quality Photo of Album Front Cover "SAMMY HAGAR - VOA"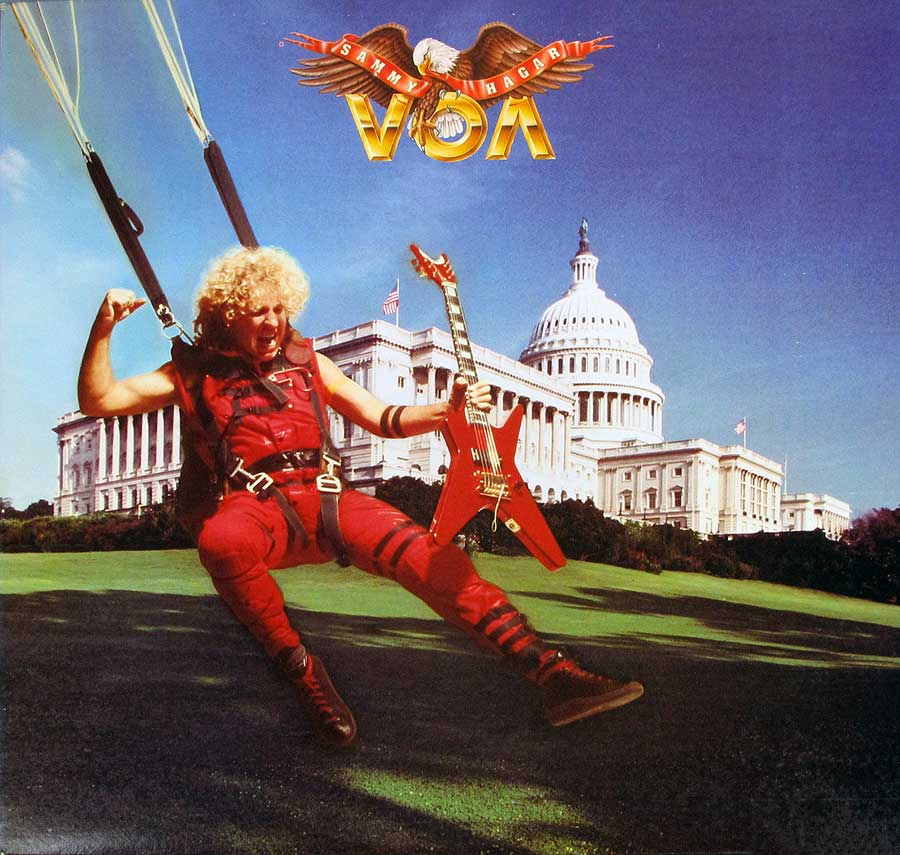 Album Back Cover Photo of "SAMMY HAGAR - VOA"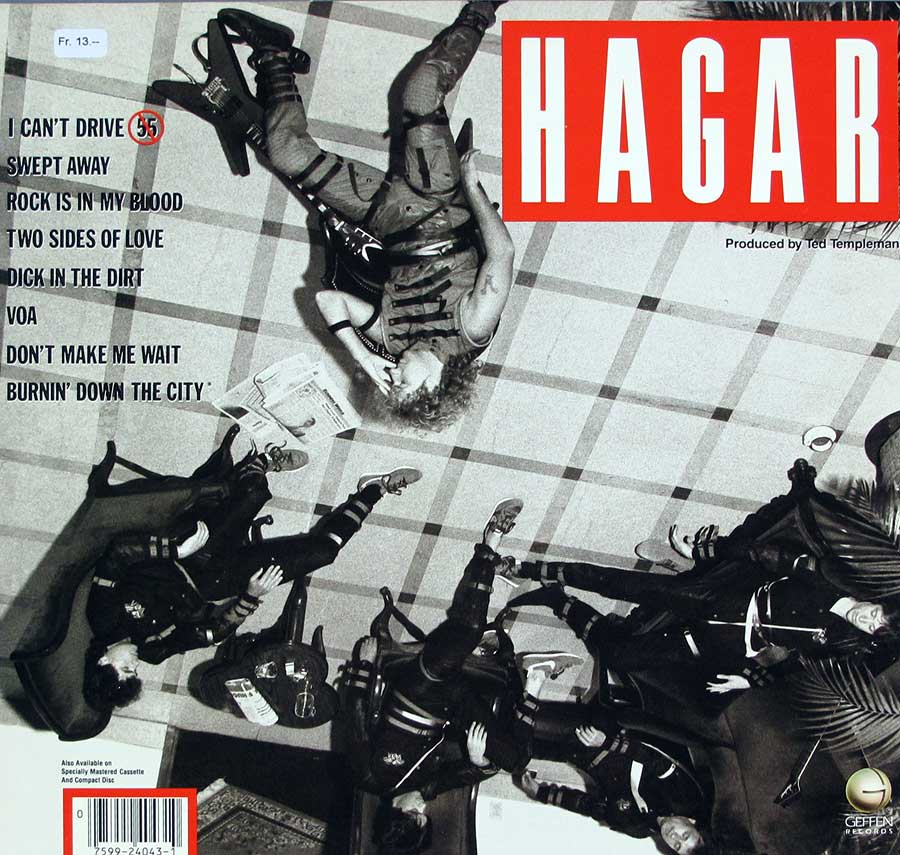 Portrait of Sammy Hagar on Inner Sleeve of the "VOA" Album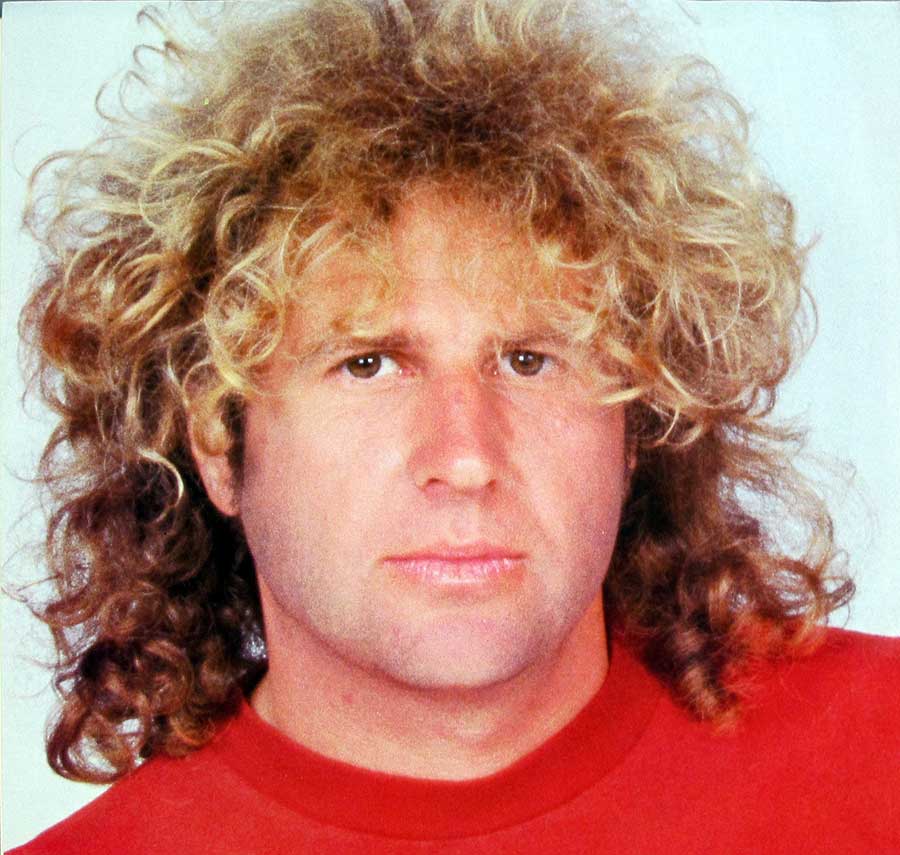 Photo of "SAMMY HAGAR - VOA" Album's Inner Sleeve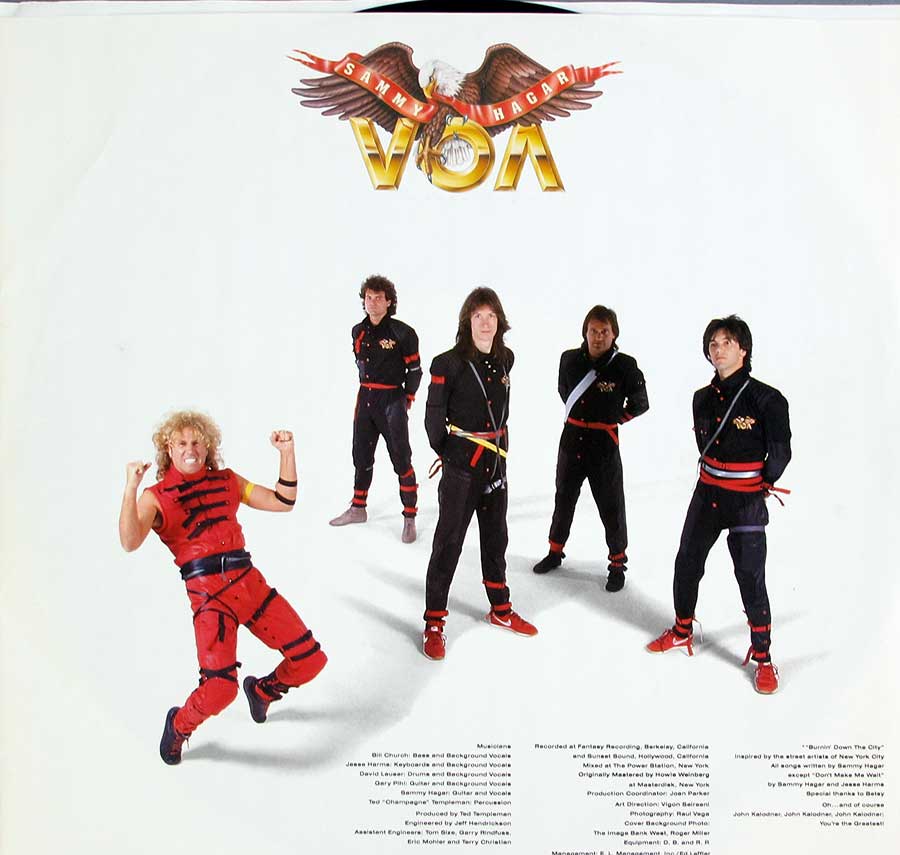 Photo of "SAMMY HAGAR - VOA" 12" LP Record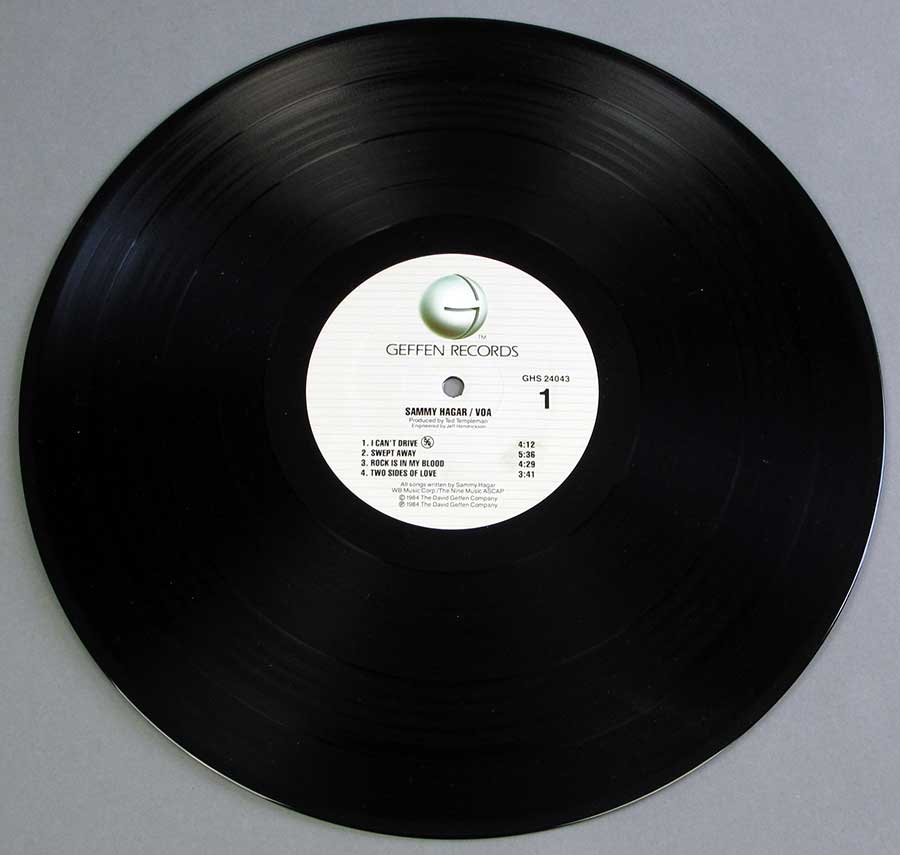 Note: The images on this page are photos of the actual album. Slight differences in color may exist due to the use of the camera's flash.
Personnel/Band Members and Musicians on: SAMMY HAGAR - VOA
Band-members, Musicians and Performers
Sammy Hagar: lead vocals, lead guitar
Gary Pihl: rhythm guitar
Jesse Harms: keyboards
Bill Church: bass guitar
David Lauser: drums
Ted "Champagne" Templeman: percussion
Complete Track-listing of the album "SAMMY HAGAR - VOA"
The detailed tracklist of this record "SAMMY HAGAR - VOA" is:
Track-listing : "I Can't Drive 55" (Sammy Hagar) - 4:12
"Swept Away" (Hagar) - 5:36
"Rock Is in My Blood" (Hagar) - 4:29
"Two Sides of Love" (Hagar) - 3:41
"Dick in the Dirt" (Hagar) - 4:19
"VOA" (Hagar) - 4:29
"Don't Make Me Wait" (Hagar/Jesse Harms) - 4:06
"Burnin' Down the City" (Hagar) - 5:32
---