---
Gary Moore - Run For Cover 12" VINYL LP ALBUM
"Run For Cover" is the 1975 solo album by the Irish guitarist and musician "Gary Moore".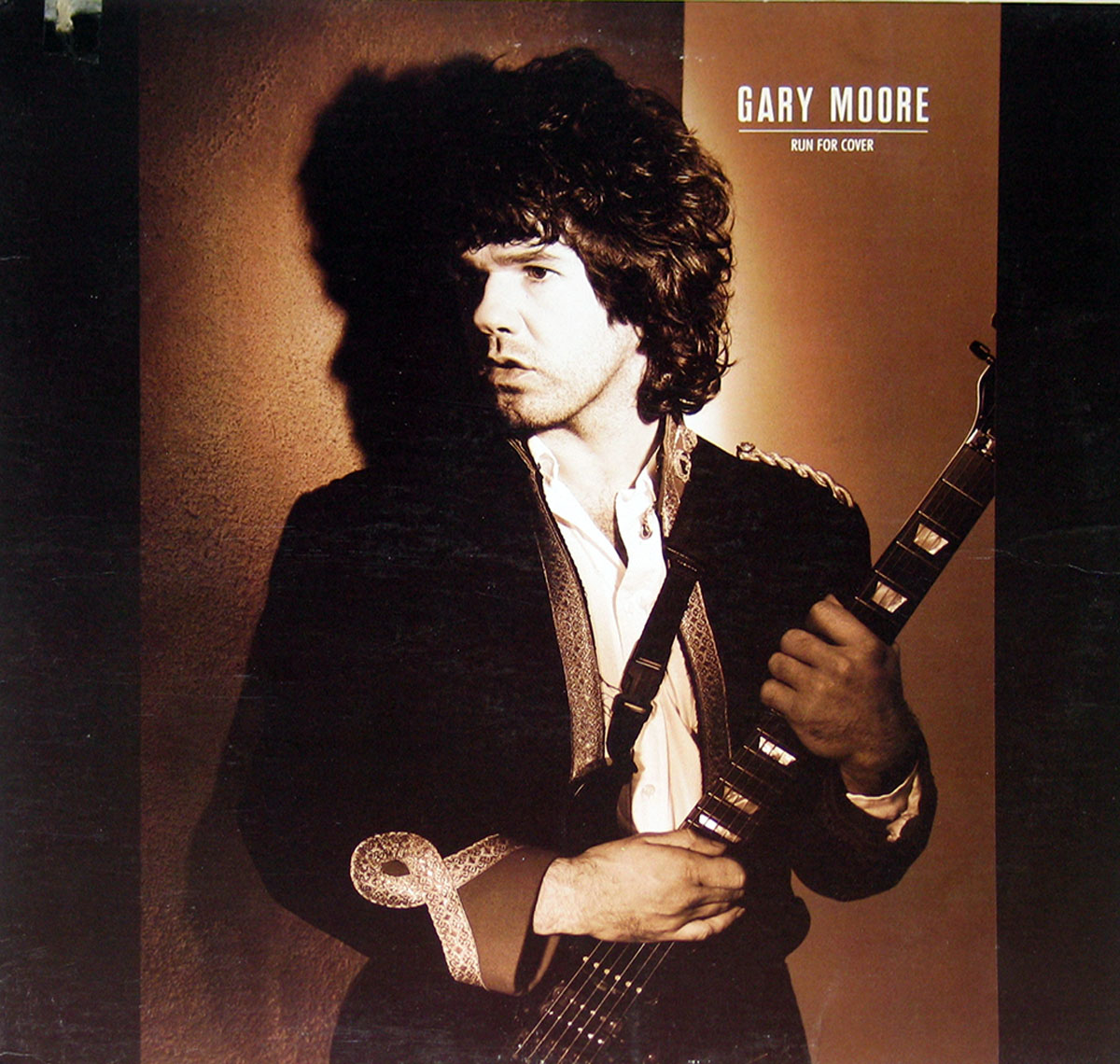 Music Genre:

Heavy Metal Blues

Album Production Information:

An Orlonstar Production
Photography John Swannell

Label Information:

Mirage 90482

Media Format:

12" LP Vinyl Gramophone Record

Year & Country:

1985 Made in USA
Track Listing of: Gary Moore - Run For Cover
The Song/tracks on "Gary Moore - Run For Cover" are:
Side One:
Out in the Fields
Nothing to Lose
Once in a Lifetime
All Messed Up
Listen to your Heartbeat
Side Two:
Run For Cover
Reach for the Sky
Military Man
Empty Rooms
Album cover photos of : Gary Moore - Run For Cover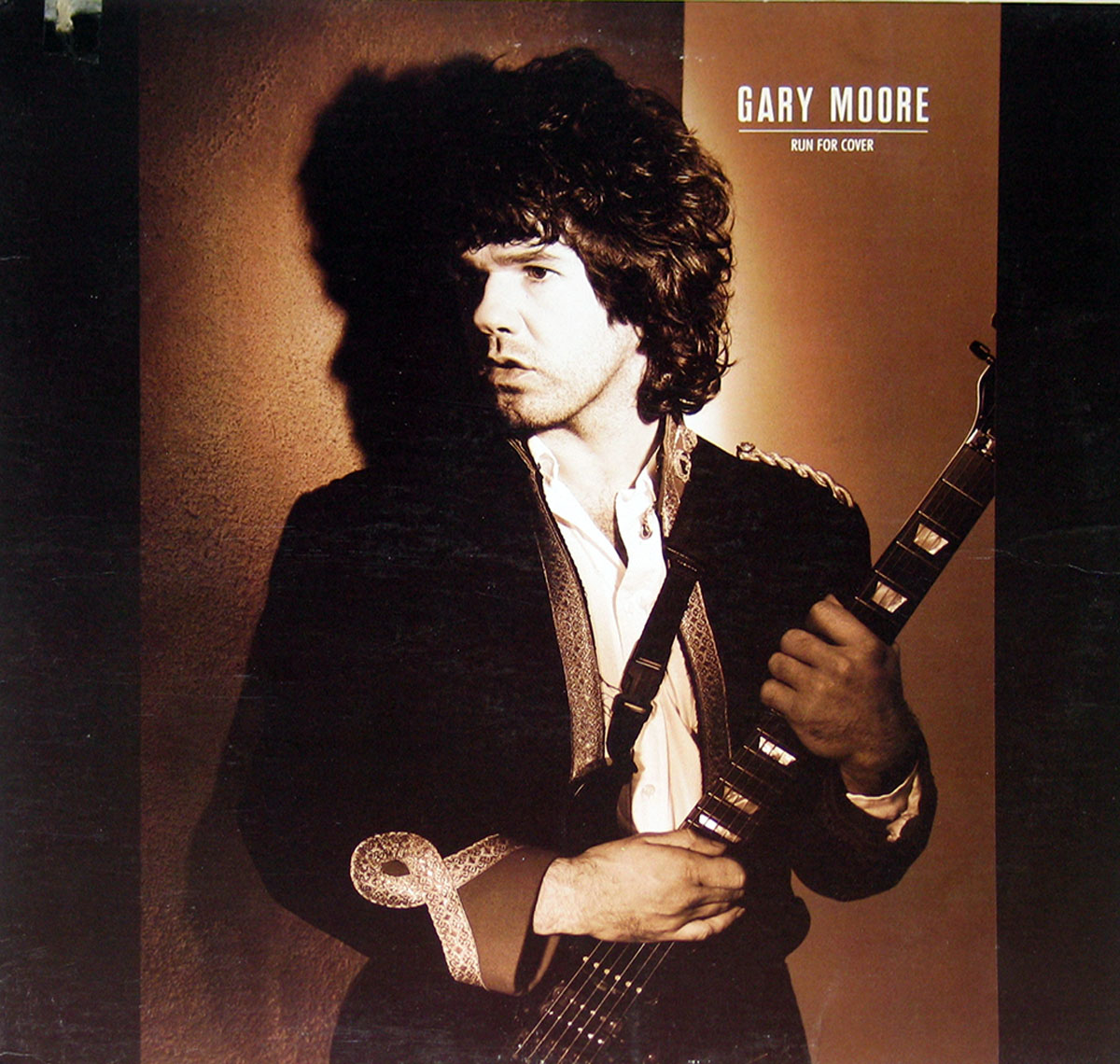 Hires photo of the album back cover with Gary Moore's guitar in the center of the page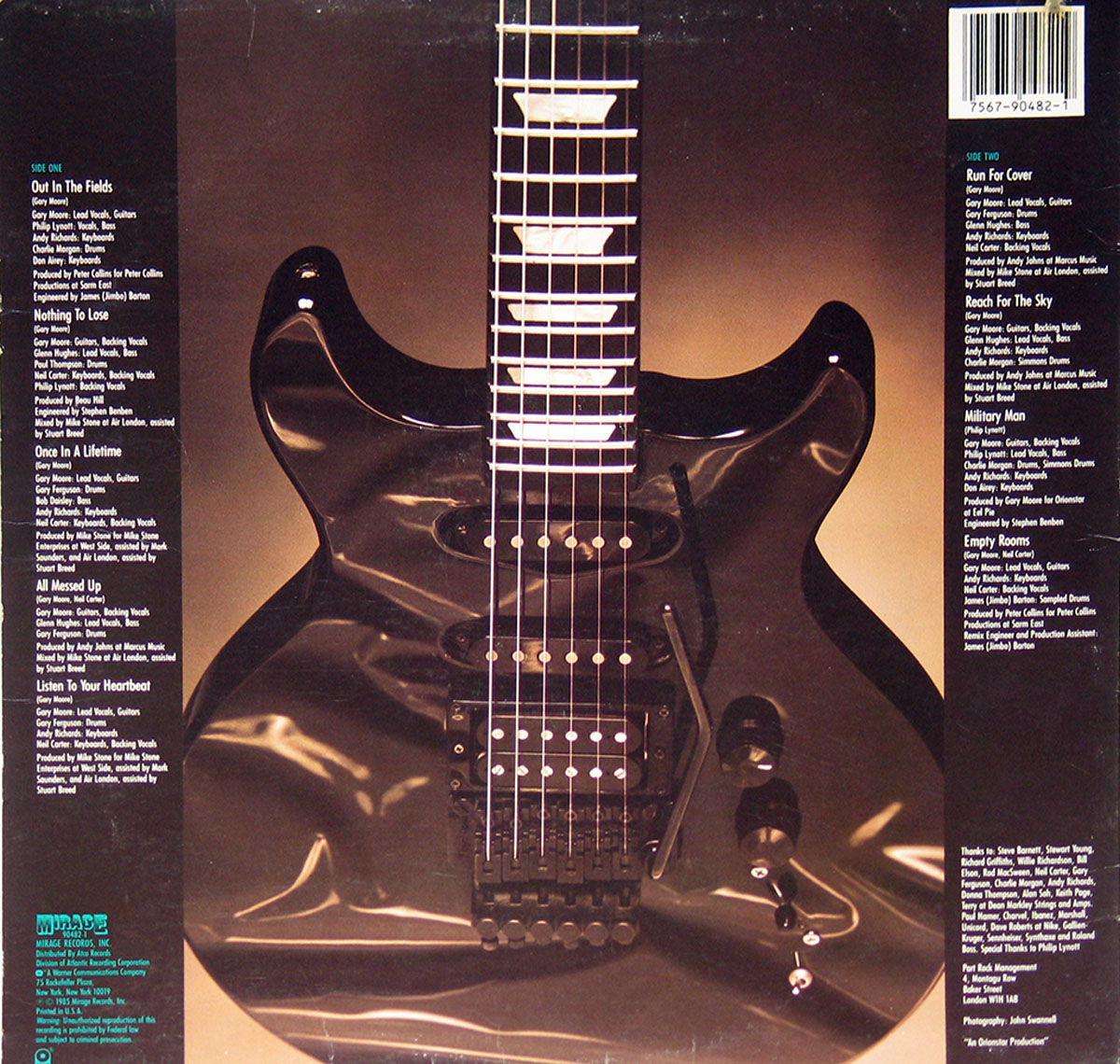 Enlarged photo of the White Miragae record label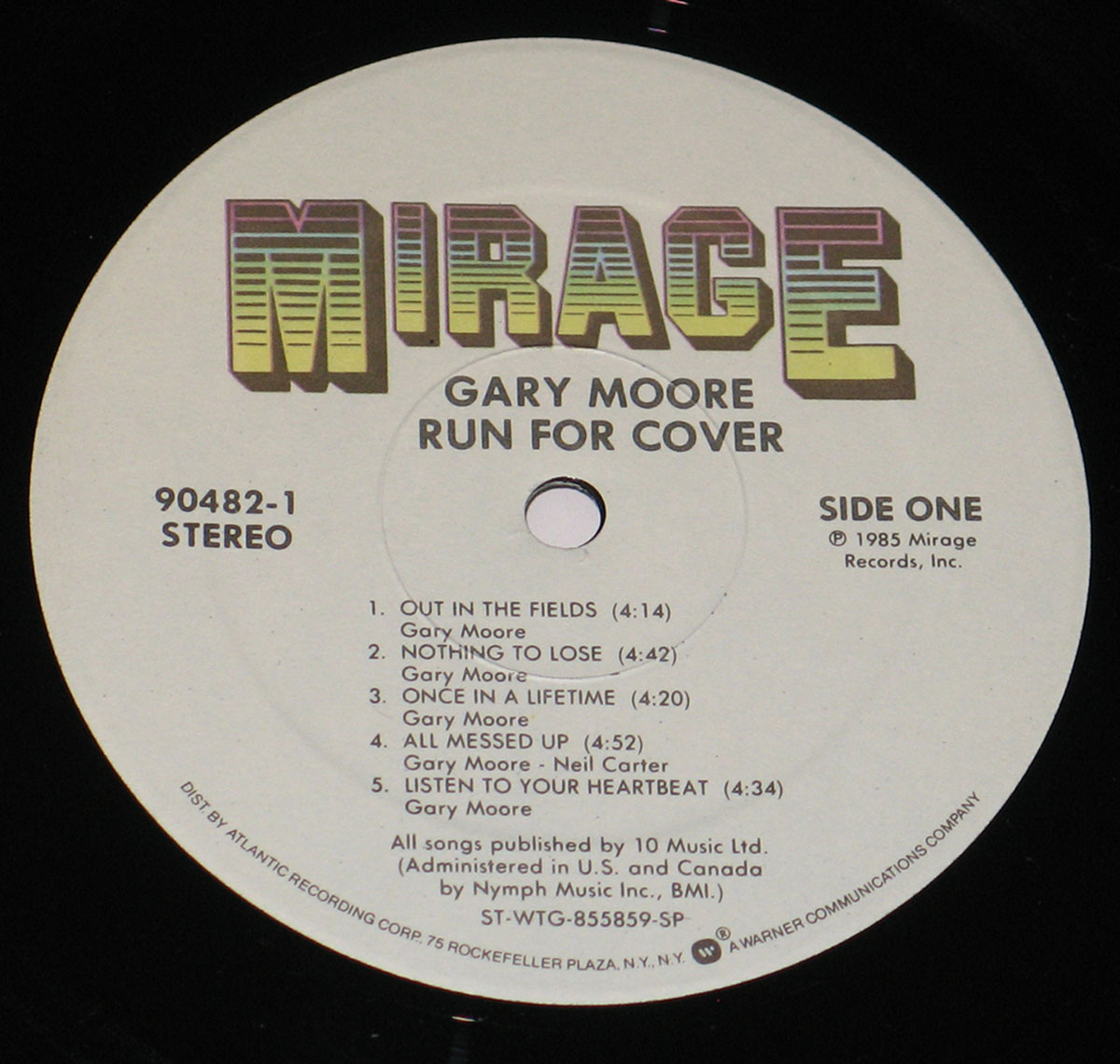 Note: The images on this page are photos of the actual album. Slight differences in color may exist due to the use of the camera's flash. Images can be zoomed in/out ( eg pinch with your fingers on a tablet or smartphone ).
---