---
ERIC CLAPTON SLOWHAND GATEFOLD FOC 12" LP Vinyl ALbum
Album Info: Slowhand is the fifth studio album by English recording artist Eric Clapton, released in November 1977 on RSO Records. The title of the album is Eric's nickname which was given to him by Giorgio Gomelsky.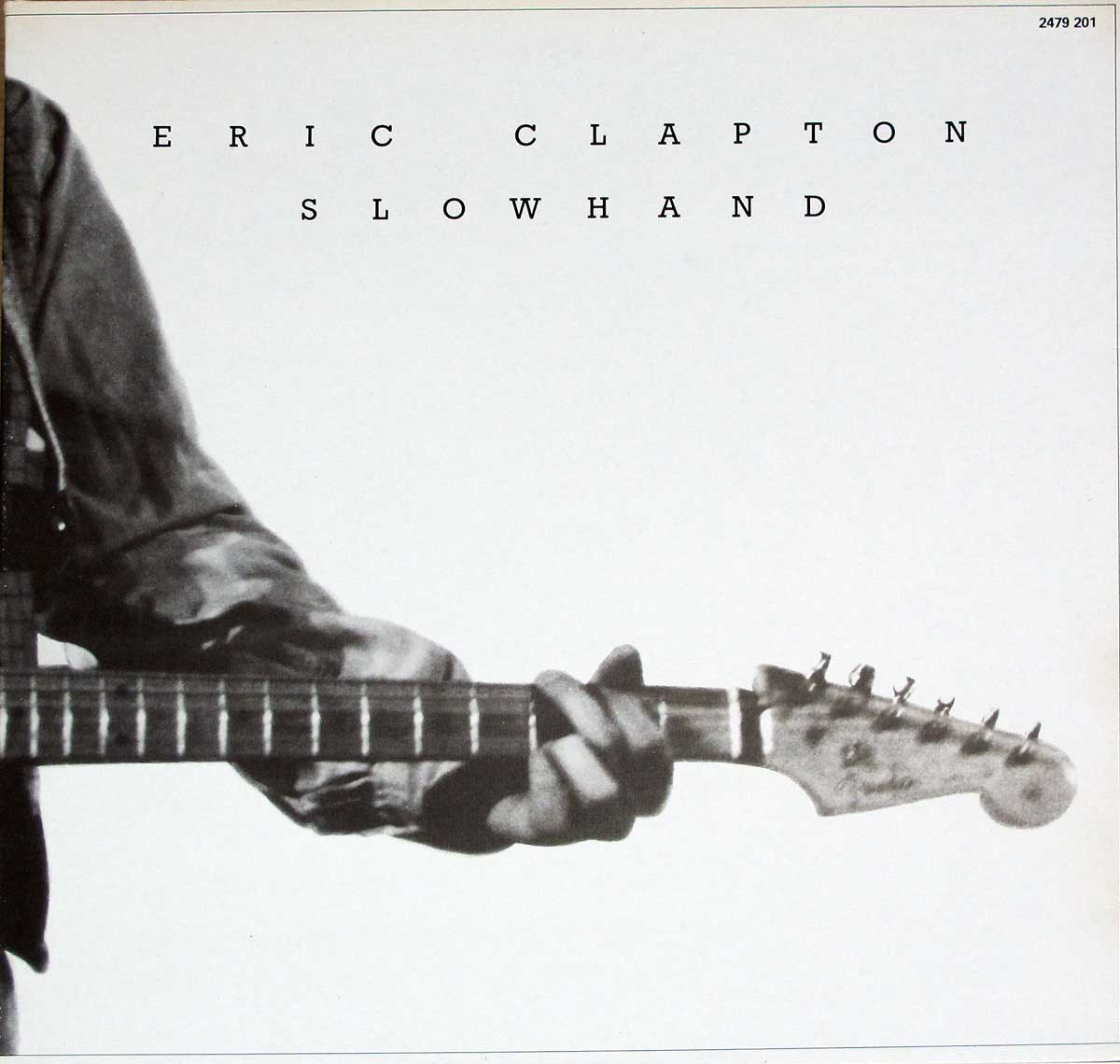 Collectors information & Description:

Gatefold (FOC) cover design with artwork / photos on the inside cover pages

This album "ERIC CLAPTON - Slow Hand" includes the original custom inner sleeve with album details, complete lyrics of all songs by and artwork/photos.

Music Genre:

Blues / Rock

Album Production Information:

The album: "ERIC CLAPTON - Slow Hand" was produced by: Glyn Johns with the Robert Stigwood Organisation

Label Information:

Red RSO 2479 201

Media Format:

12" Vinyl Stereo Gramophone Record
Total Album (Cover+Record) weight: 280 gram

Year & Country:

1977 Made in France
Band Members and Musicians on: ERIC CLAPTON - Slow Hand
Band-members, Musicians and Performers
Eric Clapton: Vocals, Guitars
Marcy Levy: Vocals
Yvonne Elliman: Vocals
Carl Radle: Bass Guitar
Mel Collins: Saxophone

Mel Collins ( full-name: Melvyn Desmond Collins ) is a British saxophonist, flautist and session musician. He is best known for playing in bands like: "Alan Parsons Project" , "Bad Company" , "Dire Straots" , "Eric Clapton" , "King Crimson" .

George Terry: Guitar
Jamie Oldaker: Drums, Percussion
Dick Sims: Keyboard
Track Listing of: "ERIC CLAPTON - Slow Hand"
The Songs/tracks on "ERIC CLAPTON - Slow Hand" are
"Cocaine" (J.J. Cale) 3:41
"Wonderful Tonight" (Clapton) 3:44
"Lay Down Sally" (Clapton, Marcy Levy, George Terry) 3:56
"Next Time You See Her" (Clapton) 4:01
"We're All The Way" (Don Williams) 2:32
"The Core" (Clapton/Levy) 8:45
"May You Never" (John Martyn) 3:01
"Mean Old Frisco" (Arthur Crudup) 4:42
"Peaches and Diesel" (Clapton, Albhy Galuten) 4:46
---