---
Starship ( with grace slick ) - No Protection - Rock 12" VINYL LP ALBUM
Album Info: No Protection is the second album by Starship. The album featured the #1 hit "Nothing's Gonna Stop Us Now", and the Top 10 hit "It's Not Over ('Til It's Over)". . In addition, this was the final Starship album to feature Grace Slick on vocals; she rejoined Jefferson Airplane for their reunion two years later.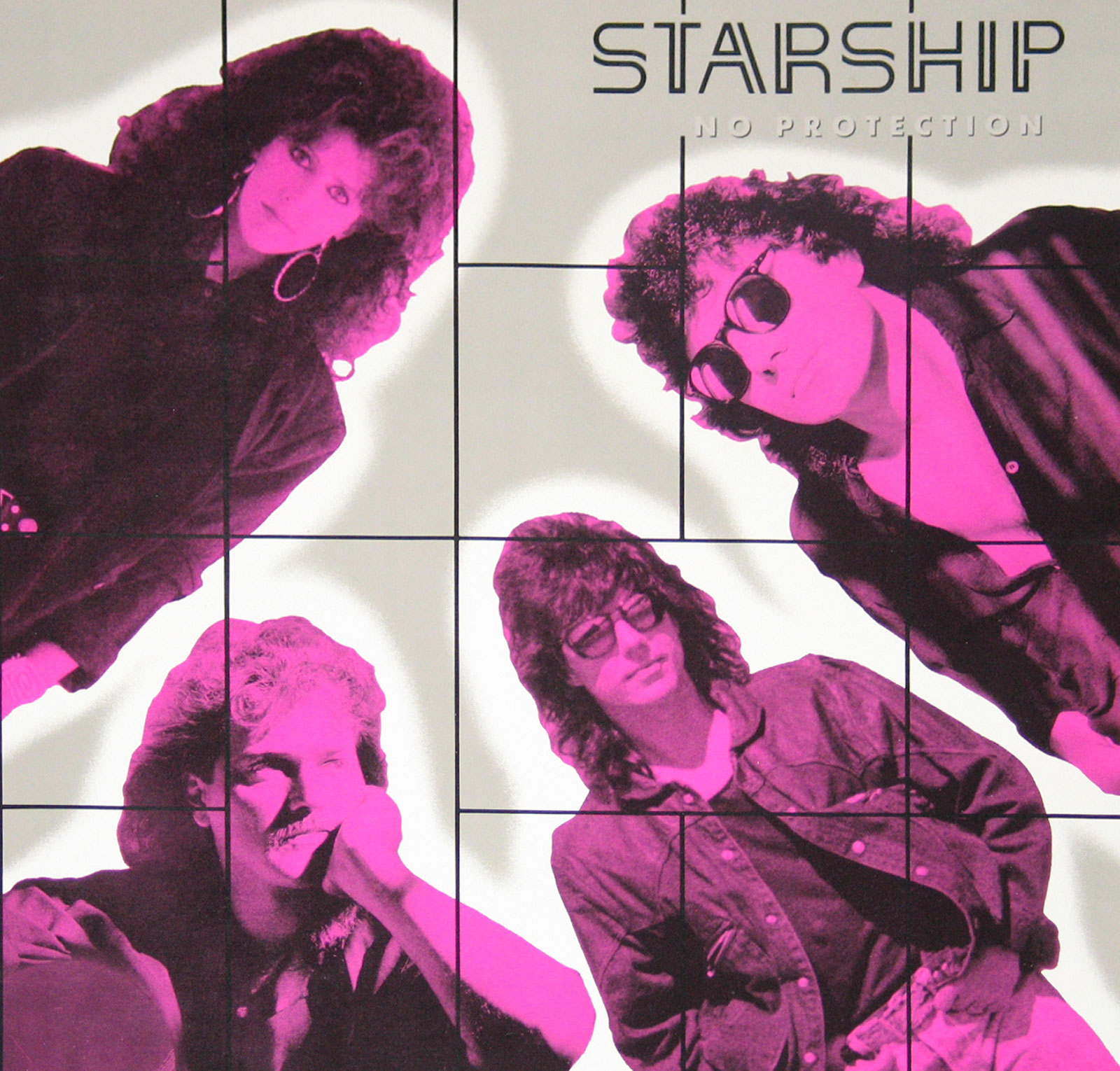 Collector Notes:

Music Genre:

American 80s Rock
Album
Production information:
The album: "No Protection " was produced by: Peter Wolf for Wild West Inc.
Recorded and mixed by Brian Malouf

Record Label Information:

Grunt FL86413

Media Format:

12" Vinyl LP Gramophone Record
Album weight: 210 gram

Year & Country:

1987 Made in Germany
Band Members and Musicians on: Starship No Protection
Band-members, Musicians and Performers
Grace Slick Vocals
Mickey Thomas Vocals
Craig Chaquico Guitar
Donny Baldwin Drums
Track Listing of: "No Protection "
The Song/tracks on "No Protection " are
Side One:

Beat Patrol
Nothing's Gonna Stop Us Now
It's Not over
Girls Like You
Wings of a Lie
Side Two:

The Children
I Don't Know Why
Transatlantic
Babylon
Set The Night To Music
---