---
MAGNUM Mirador Compilation 12" LP ALBUM VINYL
This album "MAGNUM Mirador" is the compilation album by the British melodic rock band Magnum. It was released in 1987 by FM Records. Released before FM Records released Magnum's back catalogue, this compilation contains material from the albums Kingdom of Madness, Magnum II, Chase the Dragon, The Eleventh Hour and On a Storyteller's Night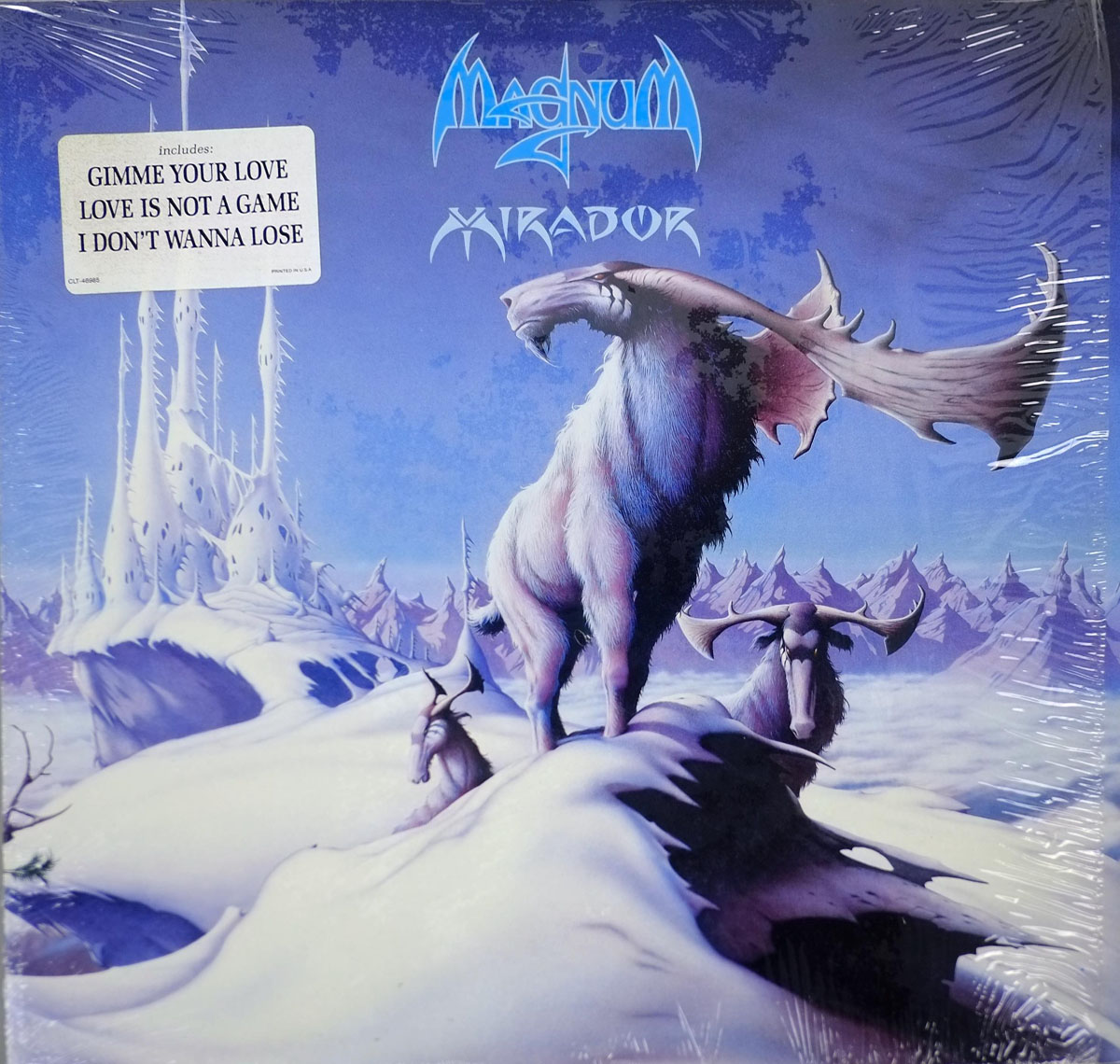 Music Genre:

Prog Rock / Melodic Rock

Album Production Information:

The album: "MAGNUM Mirador" was produced by: Jeff Glixman , Kit Woolven , Leo Lyons

Album cover Illustration: Rodney Matthews

Rodney Matthews - a British illustrator and conceptual designer of fantasy and science fiction. He has illustrated at least four dozen of hard rock and heavy metal album covers.

Record Label Information:

WKFMLP 106

Media Format:

12" LP Vinyl Stereo Gramophone Record
Total Album (Cover+Record) weight: 230 gram

Year & Country:

1987 UK
Personnel/Band Members and Musicians on: MAGNUM Mirador
Band-members, Musicians and Performers
Tony Clarkin — guitar
Bob Catley — vocals
Wally Lowe — bass guitar
Richard Bailey — keyboards, flute
Kex Gorin — drums
Mark Stanway — keyboards
Jim Simpson — drums
Complete Track-listing of the album "MAGNUM Mirador"
The detailed tracklist of this record "MAGNUM Mirador" is:
Track-listing :

"Just Like an Arrow" 3:22

"Soldier of the Line" 4:16
"Changes" 3:15
"Sacred Hour" 5:35
"Great Adventure" 4:54
"The Lights Burned Out" 4:32
"In the Beginning" 7:52
"How Far Jerusalem" 6:25
"The Spirit" 4:17
"The Word" 4:54
"The Prize" 3:39
"Kingdom of Madness" 4:25
"If I Could Live Forever" 4:02
"Lords of Chaos" 3:21
. "On a Storyteller's Night"
High Quality Photo of Album Front Cover "MAGNUM Mirador"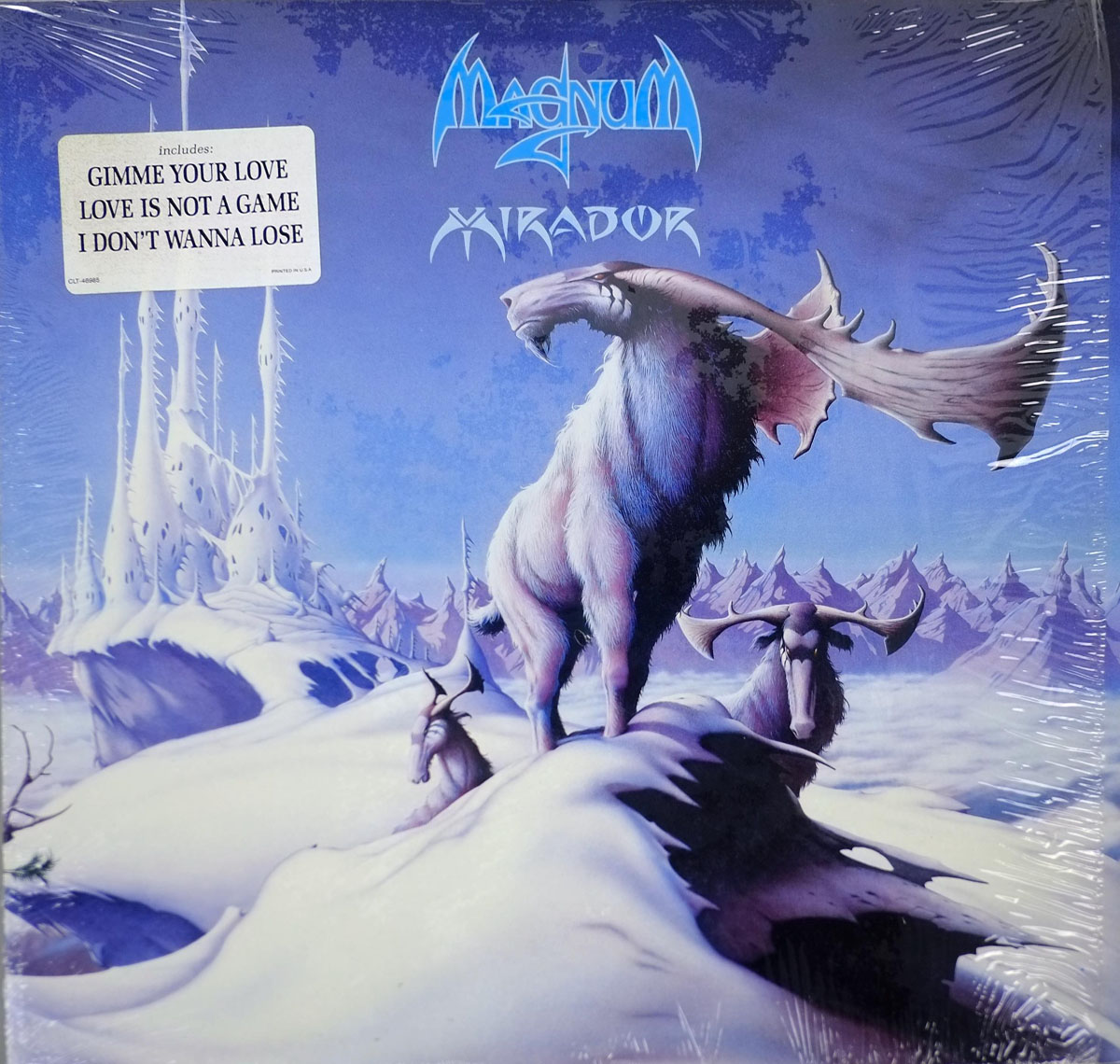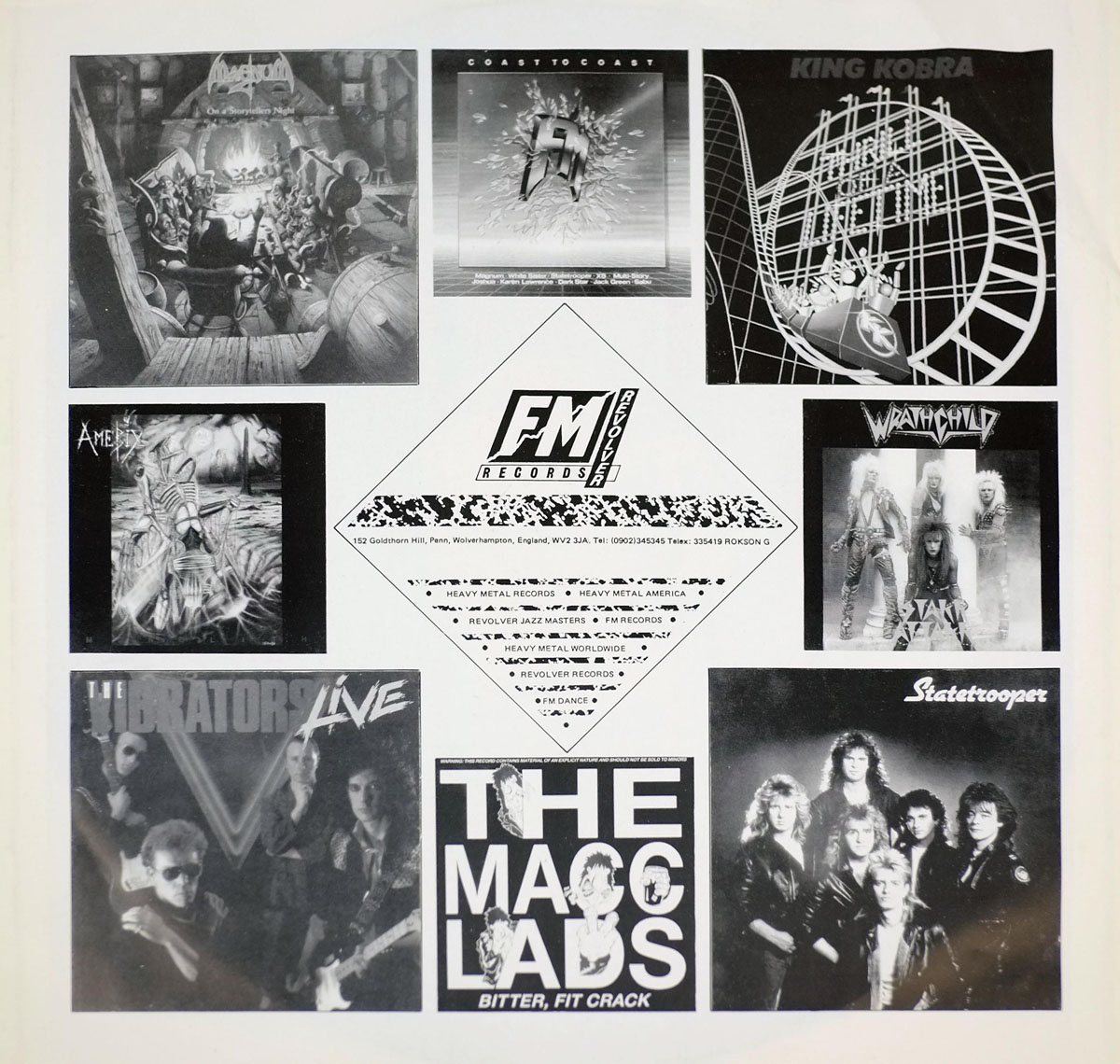 Note: the pictures on this page are actual photos of the album and allow you to judge the quality of cover. Slight differences in color may exist due to the use of the camera's flash. Images can be zoomed in/out ( eg pinch with your fingers on a tablet or smartphone ).
---
---
---