---
Kansas - Power prog rock 12" vinyl LP album
"Power" is the 1986 studio album released by the American Rock band "KANSAS". It was produced by Andrew Powell, Phil Ehart and recorded at "The Castle", and "Abbey Road Studios". This web-page has hi-res photos of the album covers, record label and a detailed description.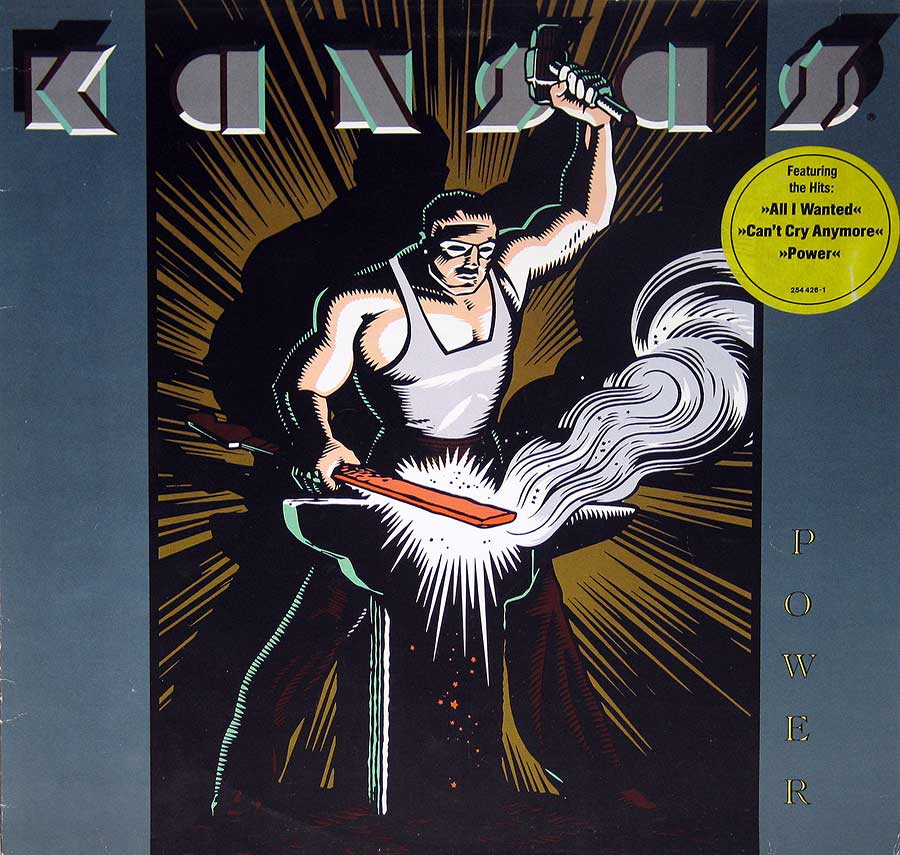 Description & Collectors Information:

This album includes the original custom inner sleeve with album details, complete lyrics of all songs by Kansas.

Music Genre:

American Progressive Rock

Album Production Information:

The album: "Power" was produced by: Andrew Powell, Phil Ehart

Record Label Information:

MCA Records 254 426

Media Format:

12" Vinyl Full-Length Stereo Long-Play Gramophone Record
Album weight: 230 gram

Year & Country:

1986 Made in Germany
Album cover photos of : Kansas Power
Photo of "Power" Album's Front Cover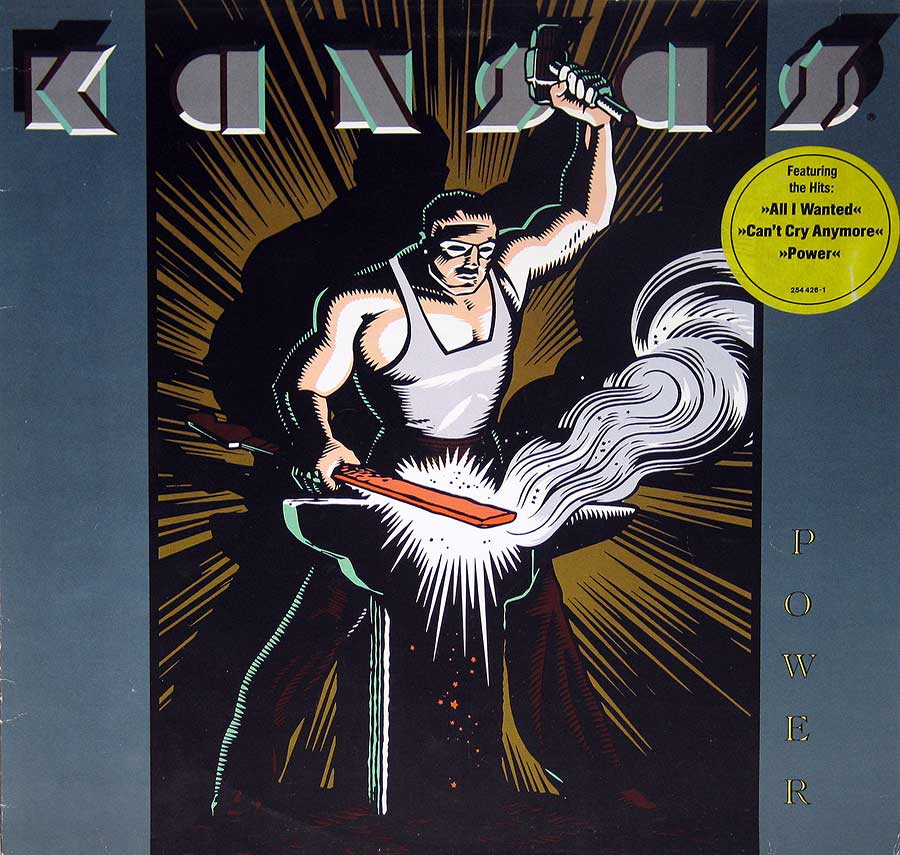 Photo of "Power" Album's Back Cover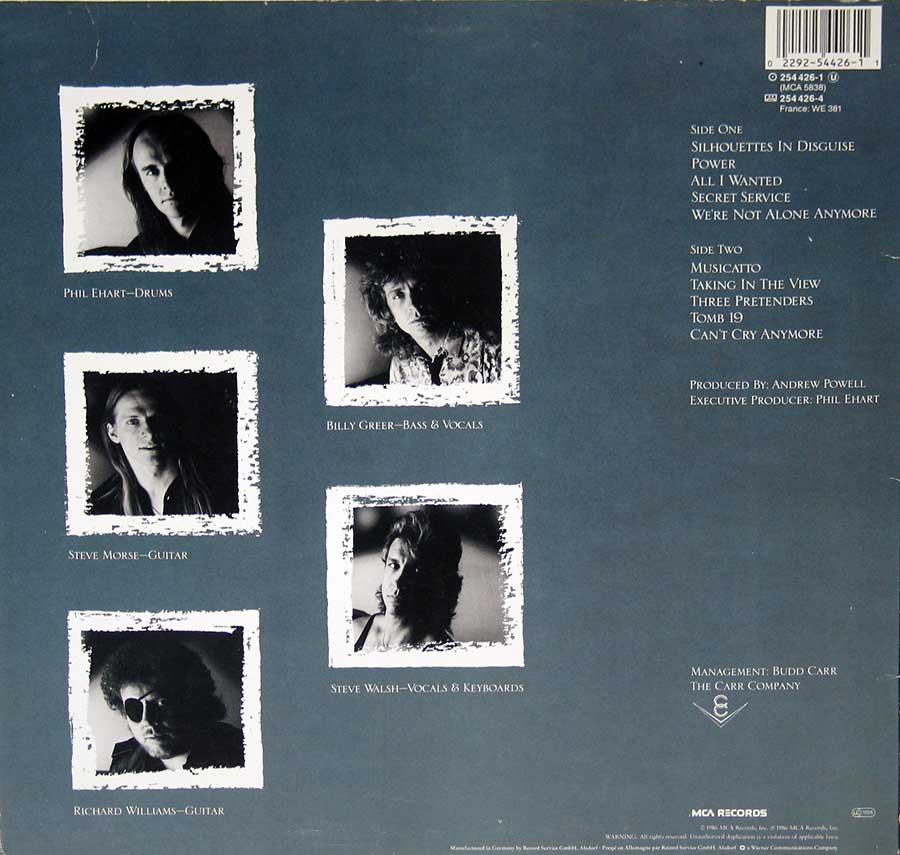 Close-up Photo of "Power" Kirschner Record Label
Note: The images on this page are photos of the actual album. Slight differences in color may exist due to the use of the camera's flash.
Band Members and Musicians on: Kansas Power
Band-members, Musicians and Performers
Phil Ehart - drums
Billy Greer - bass, vocals
Steve Morse - guitar, vocals
Steve Walsh - keyboard, vocals
Rich Williams - guitar
Track Listing of: "Power"
The Songs/tracks on "Power" are
Silhouettes in Disguise (Morse, Walsh) 4:26
Power (R. Goodrum, Morse, Walsh) 4:25
All I Wanted (Morse, Walsh) 3:20
Secret Service (J. Aclin, R. Miller, Morse, Walsh) 4:42
We're Not Alone Anymore (Morse, Walsh) 4:16
Musicatto (Morse, Walsh) 3:30
Taking in the View (Morse, Walsh) 3:06
Three Pretenders (Greer, Morse, Walsh) 3:50
Tomb 19 (Morse, Walsh) 3:46
Can't Cry Anymore (Morse, T. Smith, V. Temple) 4:01
---