---
ROGUE MALE FIRST VISIT UK PRESSING NWOBHM 12" VINYL LP ALBUM
"First Visit" is the debut / first album by the British Heavy Metal band (NWOBHM) "Rogue Male", it was produced by Steve James and released in 1985.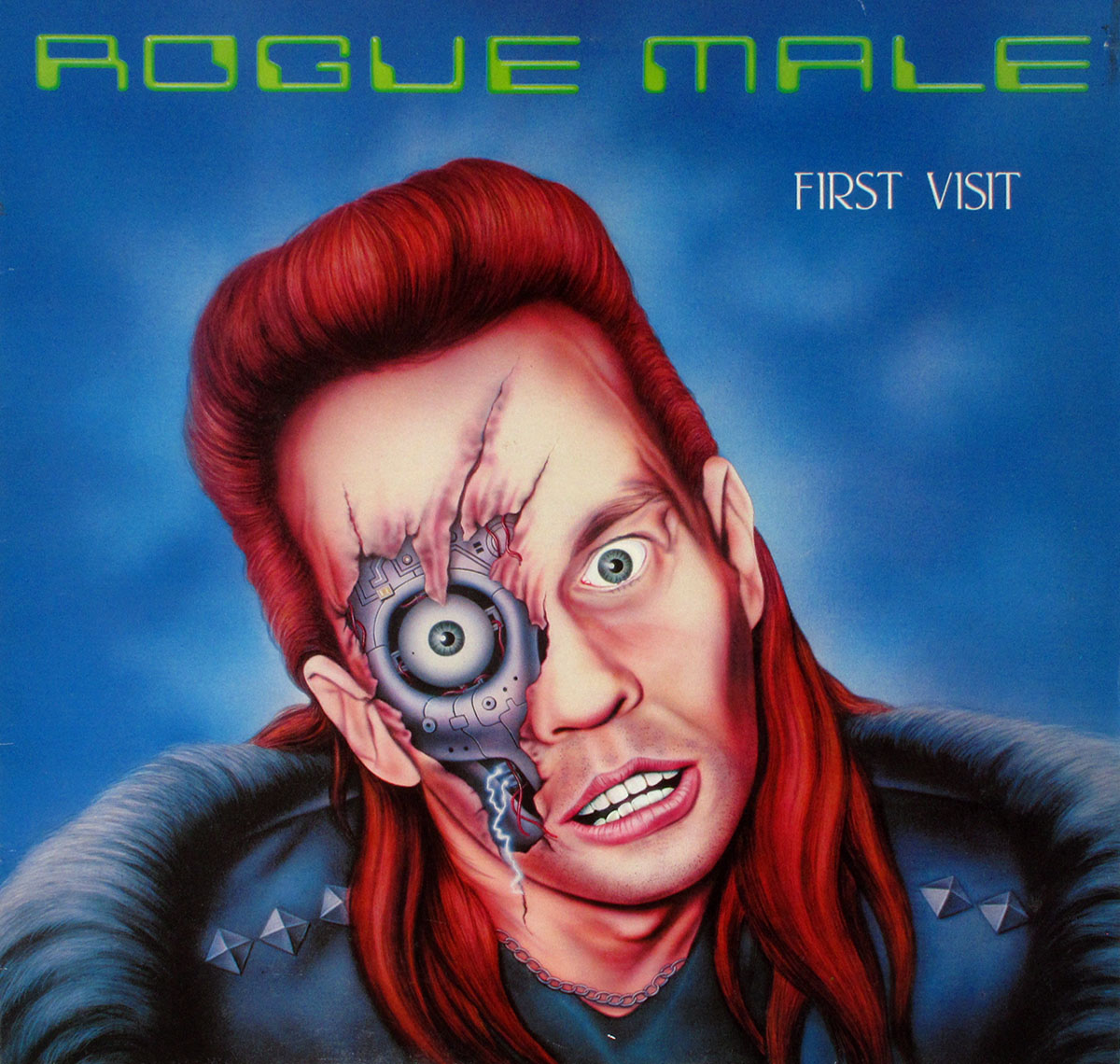 Collectors information / Album Description: 


This album "First Visit" includes the original custom inner sleeve with album details, complete lyrics of all songs by and photos.

Music Genre:

British Heavy Metal NWOBHM

Album Production Information:

The album: "First Visit" was produced by: Steve James
Sound recording engineer: Roy Rowland

Record Label Information:

Music for Nations MFN 40

Media Format:

12" Vinyl Stereo Full-Length Long-Play Gramophone Record
Album weight: 230 gram

Year & Country:

1985 Made in UK
Track Listing of: "First Visit"
The Songs/tracks on "First Visit" are
Crazy Motorcycle 03:35
All over you 06:34
First Visit 03:59
Get off my back 04:26
Dressed incognito 04:46
Unemployment 02:50
On the Line 03:10
Devastation 05:17
Look out 04:05
Album cover photos of : Rogue Male First Visit
Front Cover Photo of "First Visit" Album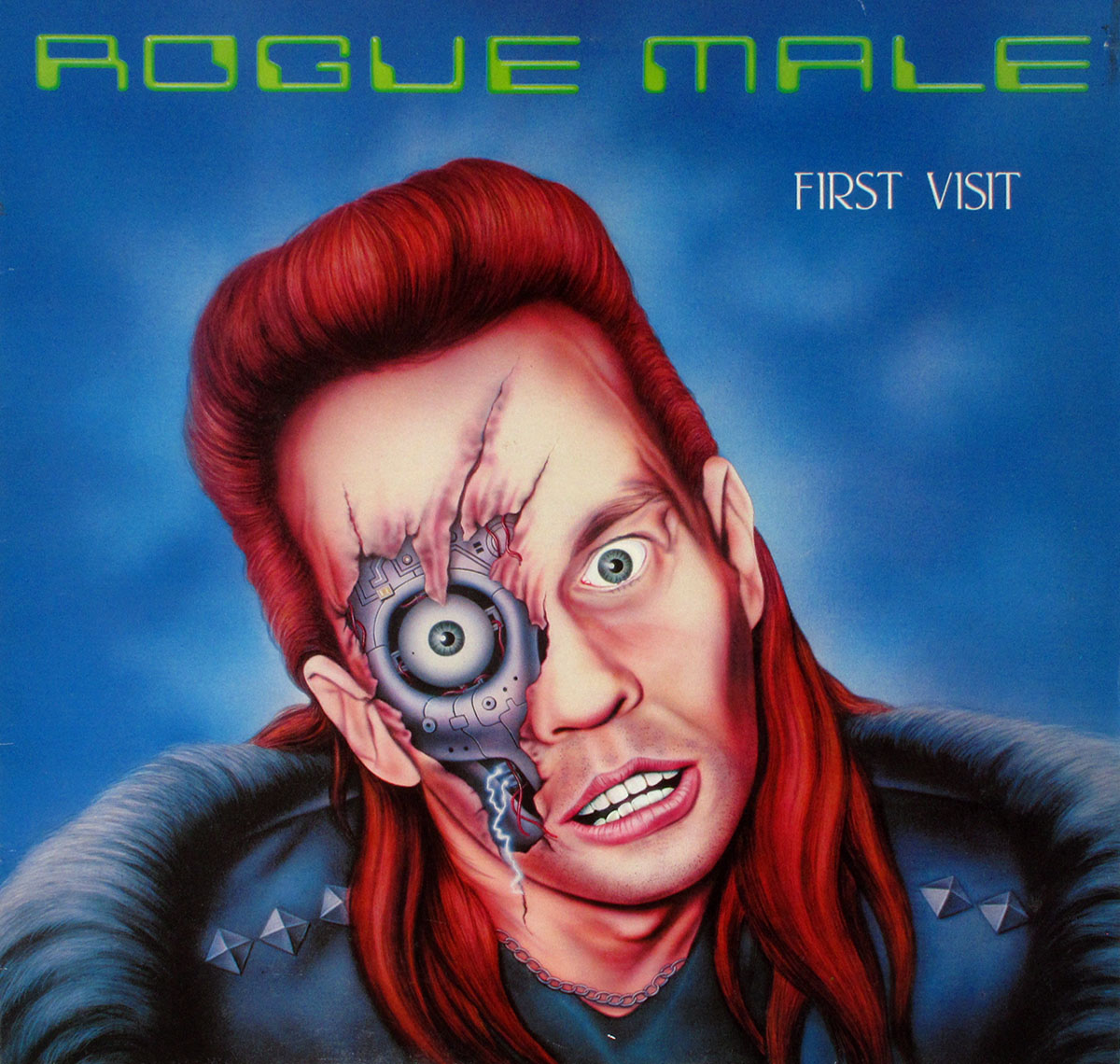 Back Cover Photo of "First Visit" Album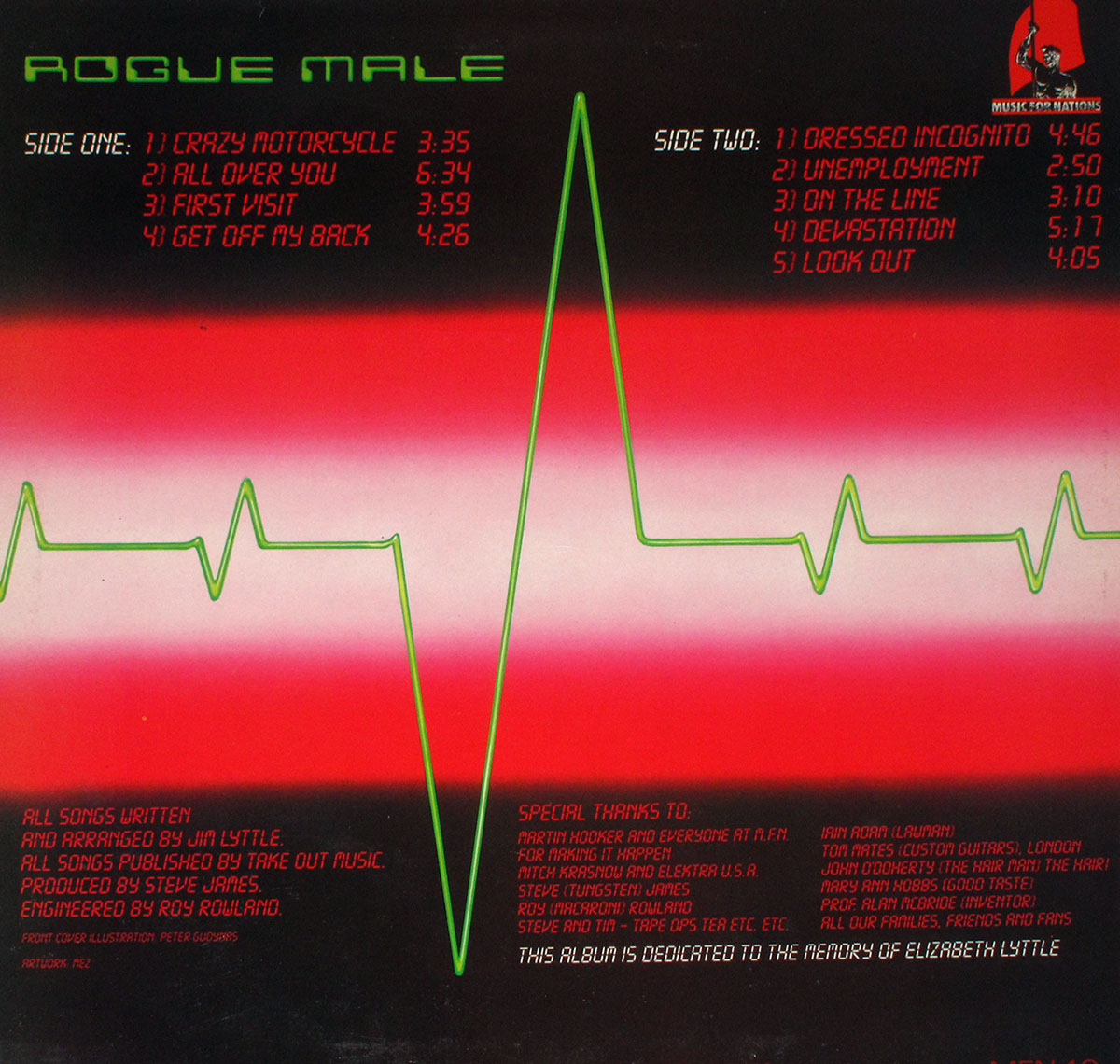 Inner Sleeve of "First Visit" Album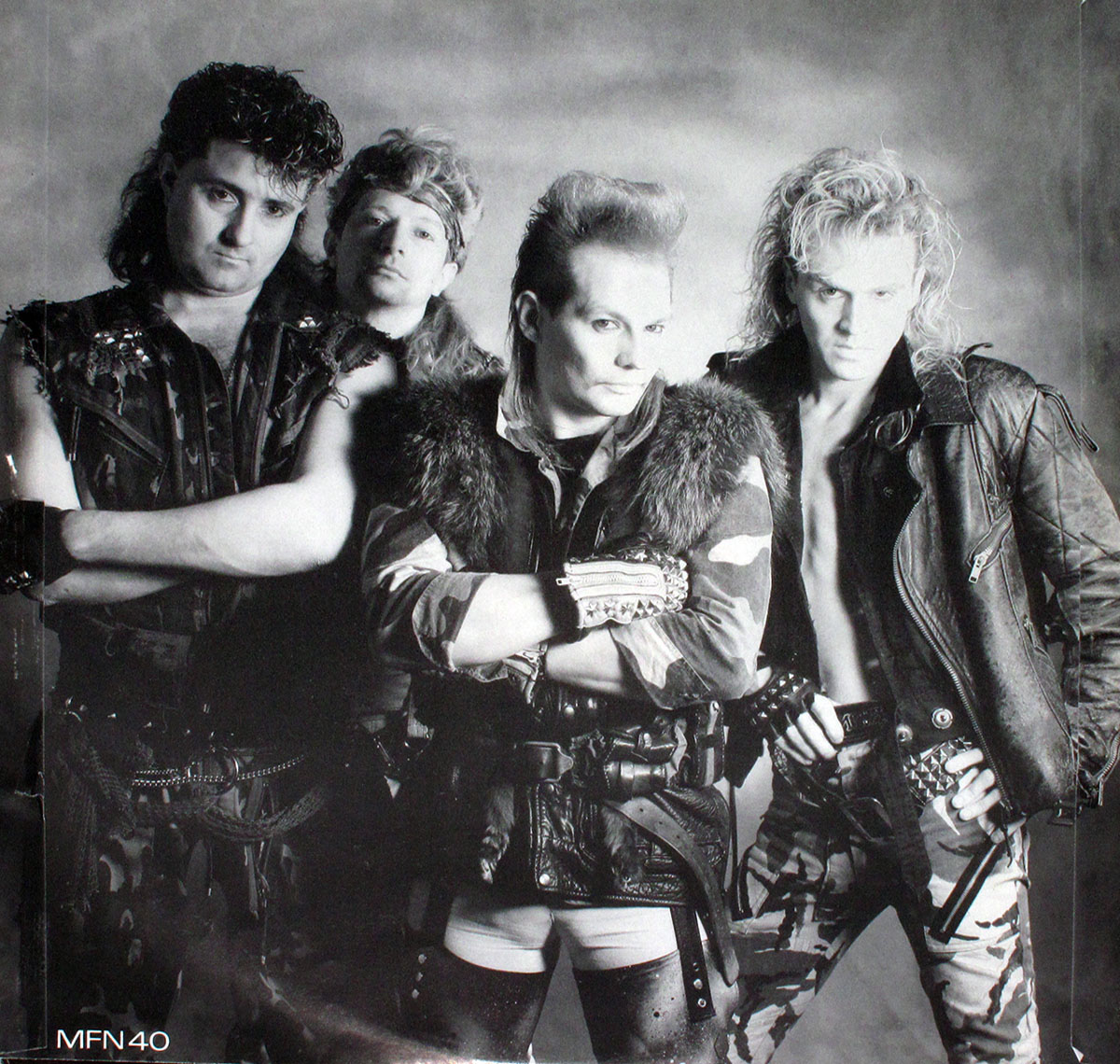 Close-up Photo of "First Visit" Record Label