---
RIO SEX CRIMES NWOBHM SEXY NUDITY Music For Nations 12" VINYL LP ALBUM
"Sex Crimes" is the second and final official album released by the British Hard Rock / Heavy Metal band "RIO". It has been released on the record labels "Music For Nations" and "New Electric Way"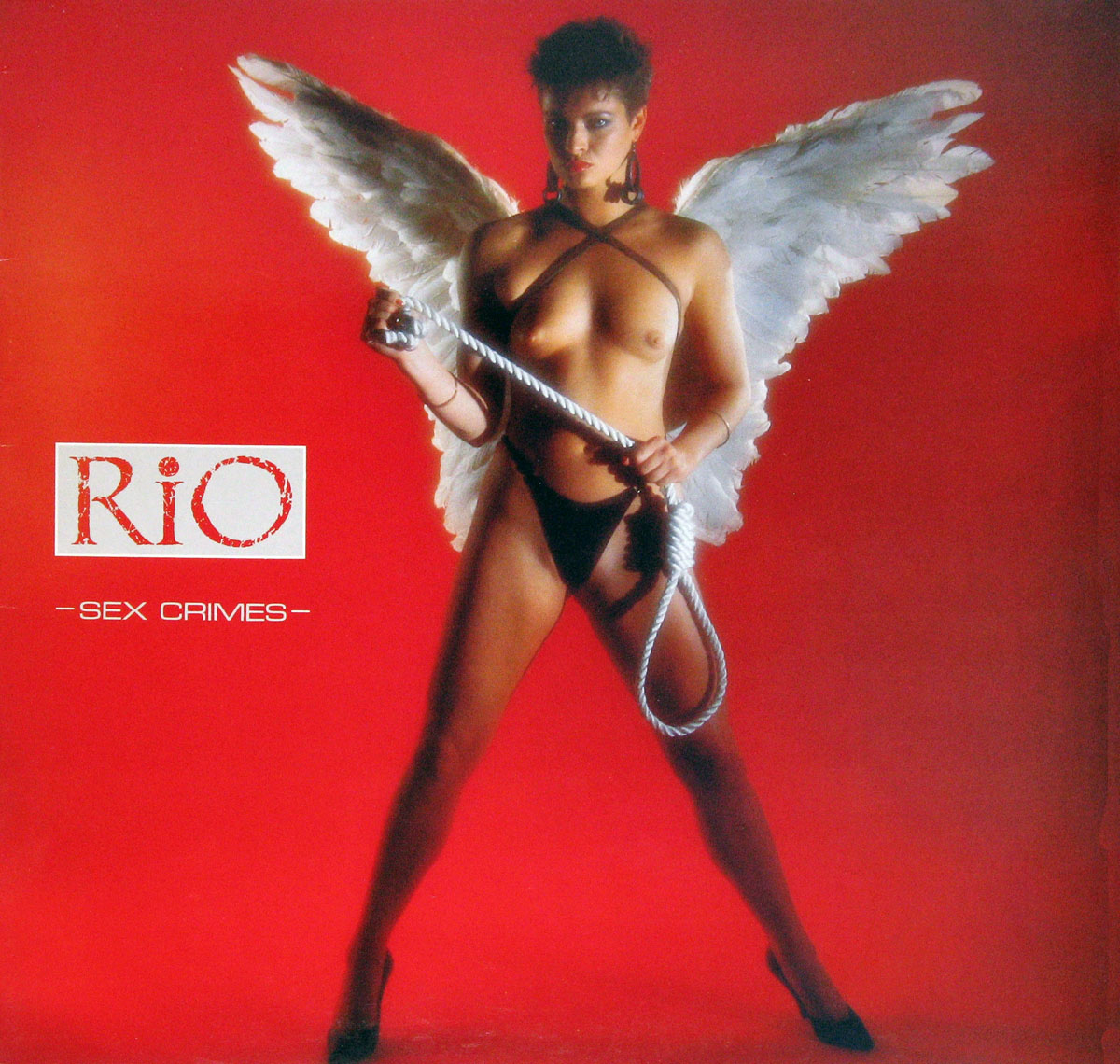 Music Genre:

Heavy Metal

Album Production Information:

The album: "RIO - Sex Crimes N.E.W" was produced by: Steve Rodford,

Sound/Recording Engineer(s): Felix Kendall, Tony Harris

This album was recorded at: Livingston Studios, London - Trident Studios, London. Mixed at Firehouse Studio, London.

Record Label Information:

Music for Nations MFN 65

Media Format:

12" LP Vinyl Stereo Gramophone Record
Total Album (Cover+Record) weight: 230 gram

Year and Country:

1986 Made in England
Band Members and Musicians on: RIO Sex Crimes
Band-members, Musicians and Performers
Jon Neil - Vocals, Guitar
Steve Rodford - Bass
Beasley Drake - Drums
James Stevens - Emulator
Track Listing of: "Sex Crimes"
The Songs/tracks on "Sex Crimes" are
Pay For Love
Under Pressure
Atlantic Radio
Highschool Rock
Guilty
When the Walls Come Down
Danger Zone
Sex Crimes
Dirty Movies
Bad Blood
Album cover photos of : RIO Sex Crimes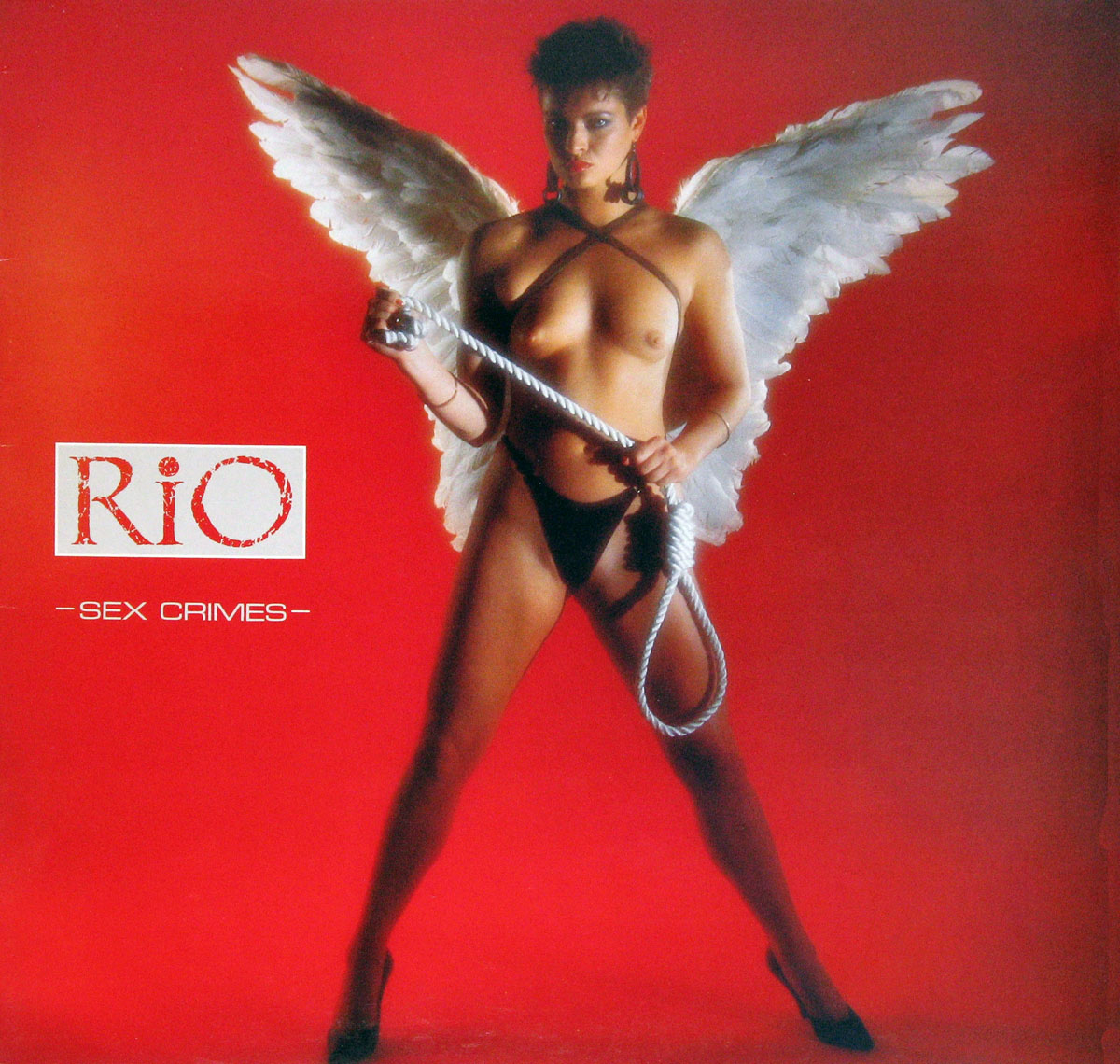 Back Cover Photo of "Sex Crimes" Album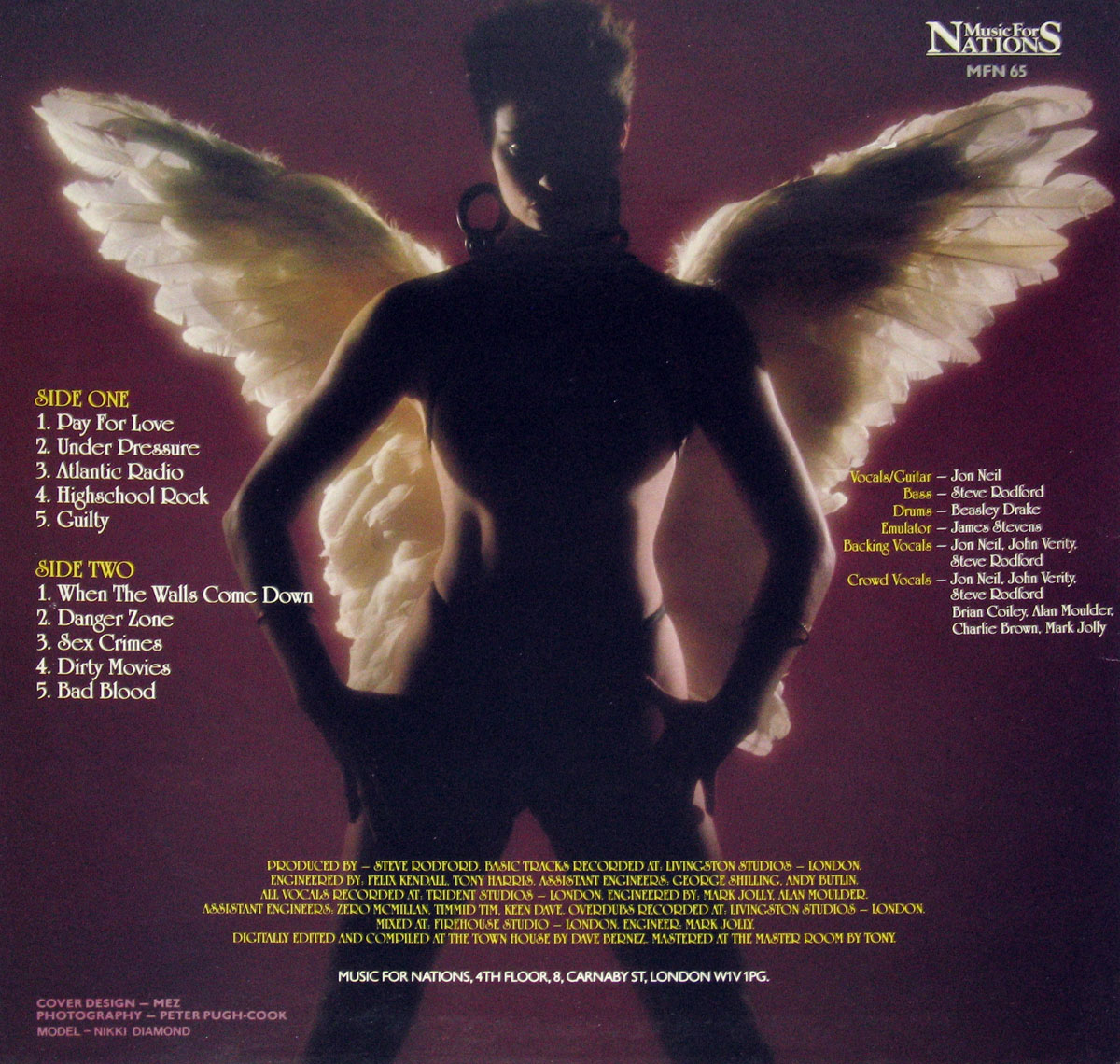 Close-up Photo of "Sex Crimes" Record Label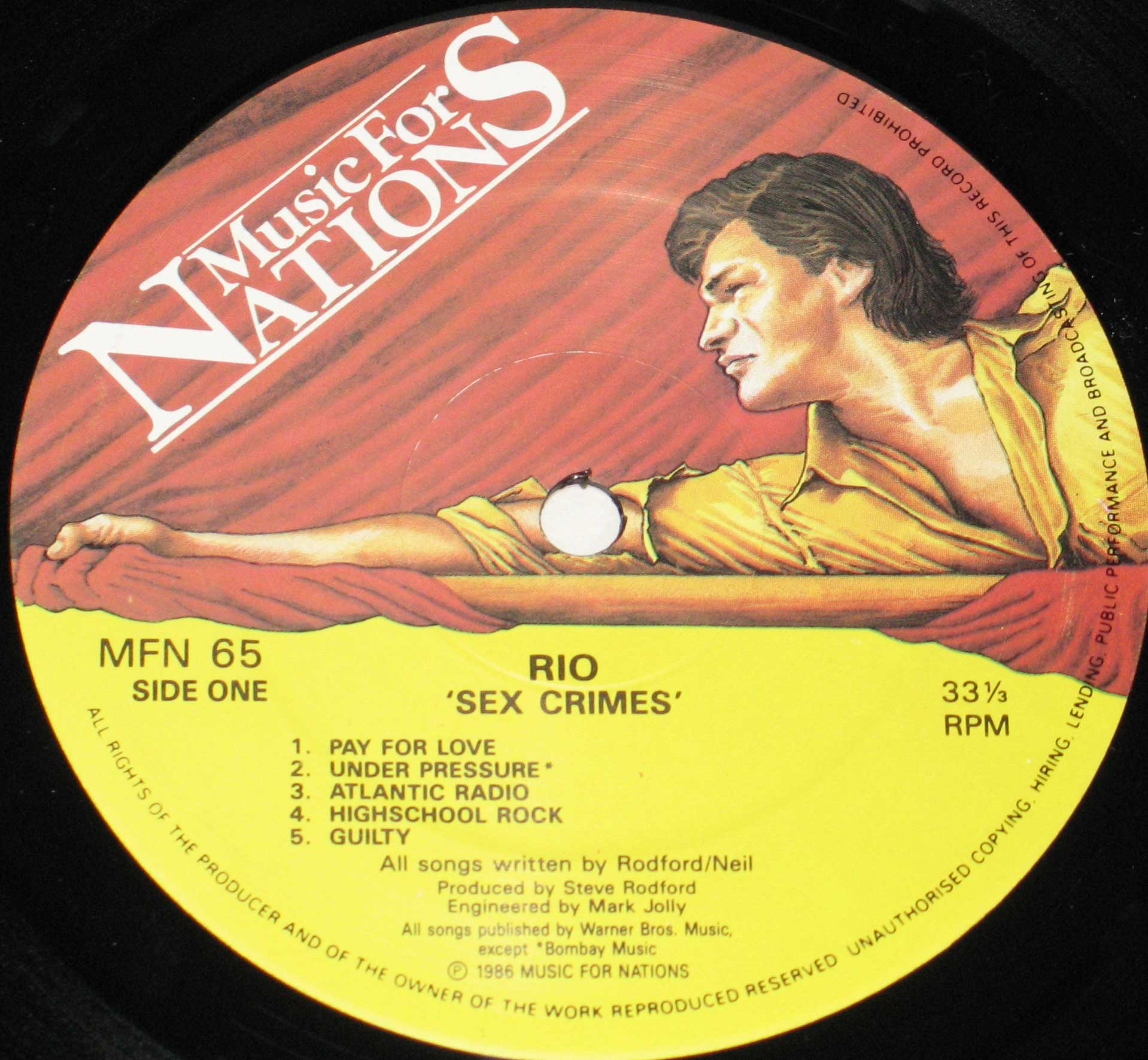 ---
Email Us | Copyright ©2023 Vinyl Records and Album Cover Gallery
Page last updated:02-Jun-2023 11:49