---
PARIAH BLAZE OF OBSCURITY Steamhammer Records 12" Vinyl LP Album
Pariah was an intermediate band-name used by the NWOBM band "Satan" from 1988 until 1989 and 1997 until 1998.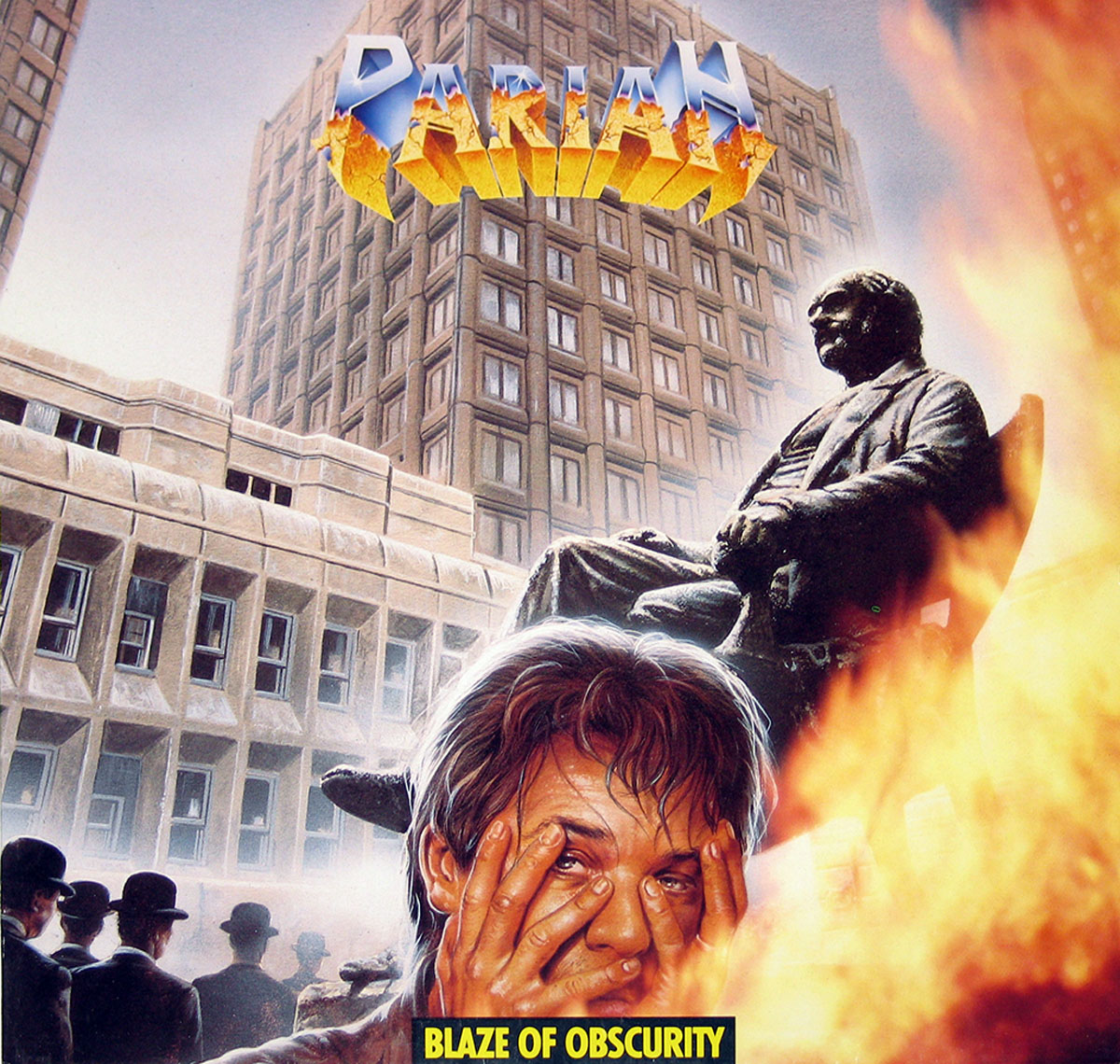 Album Description & Collectors information:

Music Genre:

UK Power Thrash Metal

Album Production information:

The album: "PARIAH - Blaze of Obscurity" was produced by: Pariah and Alan Leeming

This album was recorded at: Horus Sound Studio

Horus Sound Studio is located in Hannover, Germany and has been the recording and sound mix studio for sound engineers like: Tommy Newton, Jan Nemec, Tommy Hansen. During the 1980s this studio has been used by bands like: Celtic Frost, Helloween, Rage, Sodom, Victory and many others

Record Label:

SteamHammer SPV 08-7594

Record Format:

12" Vinyl Stereo Gramophone Record
Total Album (Cover+Record) weight: 230 gram
<

Year and Country:

1989 Made in West Germany
Band Members and Musicians on: PARIAH - Blaze of Obscurity
Band-members, Musicians and Performers
Vocals: Michael Jackson
Guitars: Russ Tippins
Guitars: Steve Ramsey
Bass: Graeme English
Drums: Sean Taylor
Track Listing of: "PARIAH - Blaze of Obscurity"
The Songs/tracks on "PARIAH - Blaze of Obscurity" are
Missionary of Mercy 06:00
Puppet Regime 04:32
Canary 05:43
Blaze of Obscurity 05:42
Retaliate! 04:32
Hypochondriac 04:13
Enemy Within 04:50
The Brotherhood 05:50
Album cover photos of : PARIAH - Blaze of Obscurity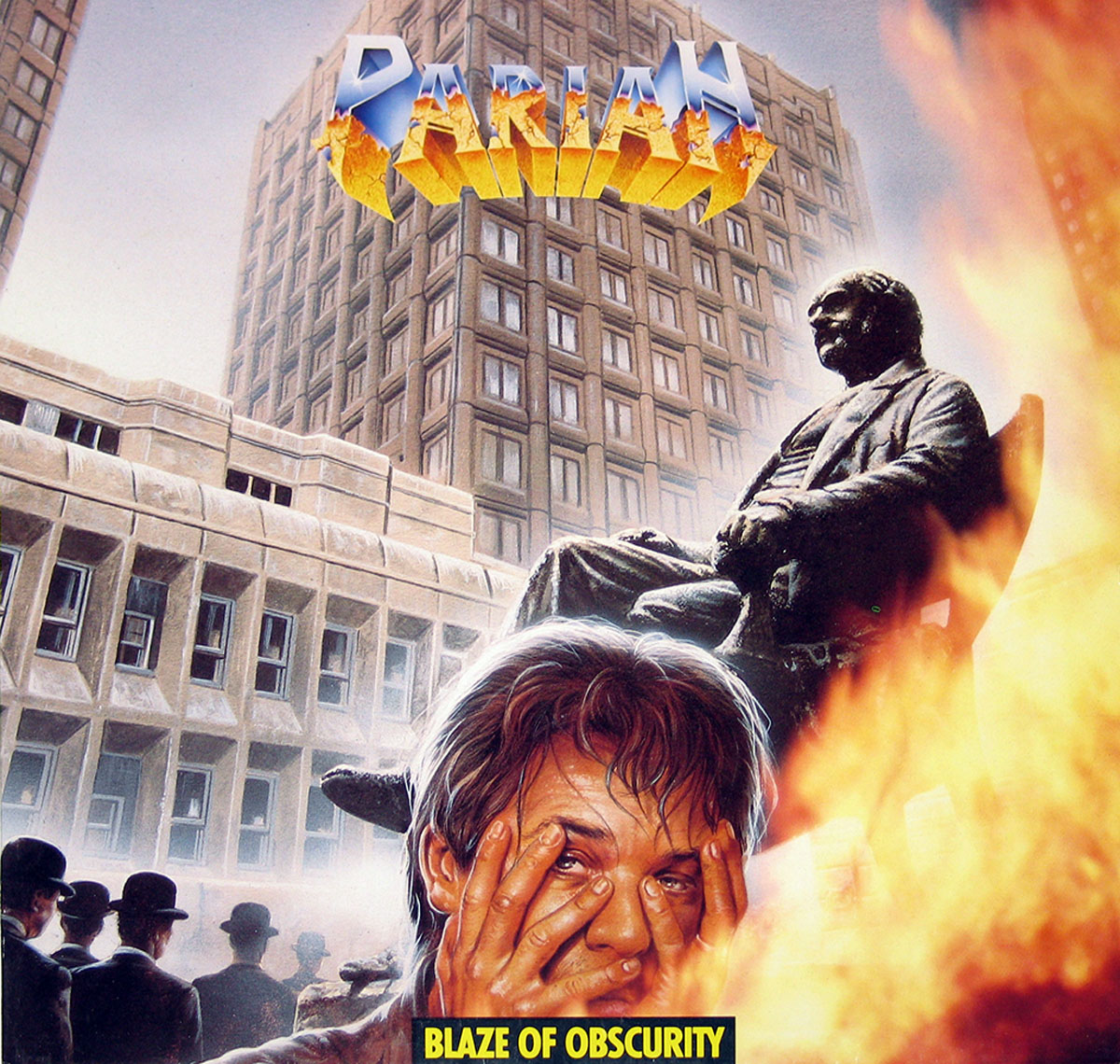 Note: The images on this page are photos of the actual album. Slight differences in color may exist due to the use of the camera's flash. Images can be zoomed in/out ( eg pinch with your fingers on a tablet or smartphone ).
Back Cover Photo of "PARIAH - Blaze of Obscurity" Album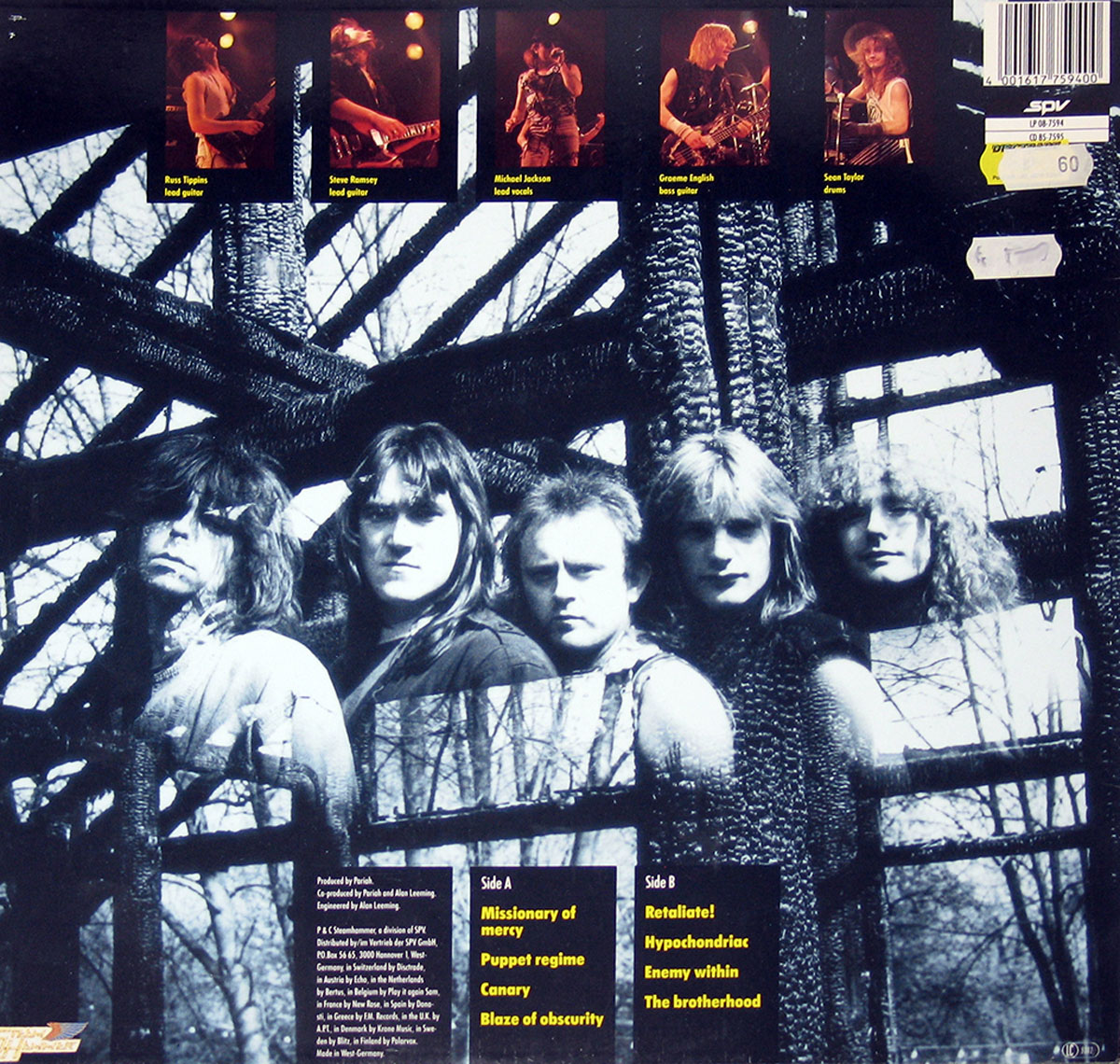 Inner Cover of "PARIAH - Blaze of Obscurity" Album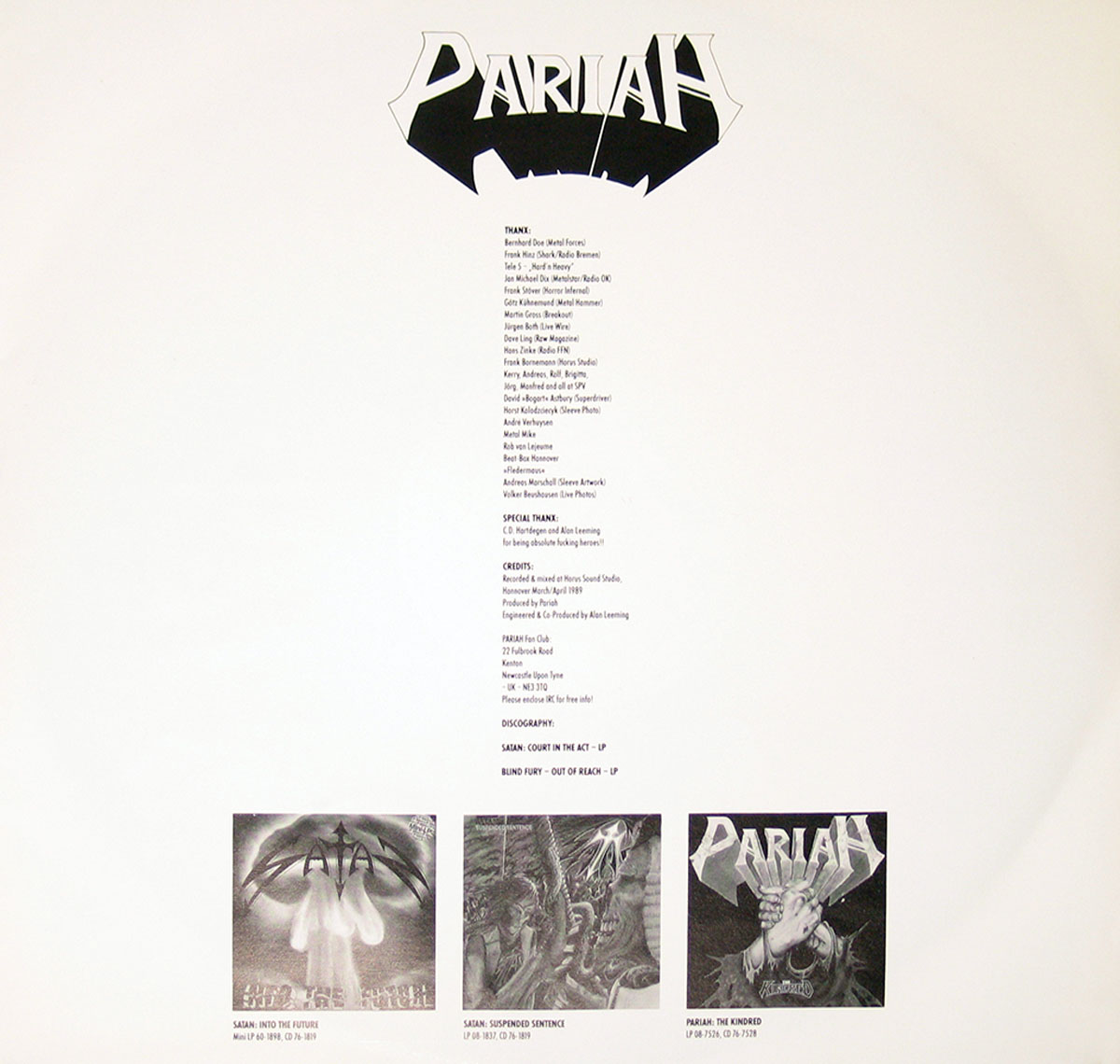 Close-up Photo of "PARIAH - Blaze of Obscurity" Record Label