---
Men At Work Cargo 12" VINYL LP ALBUM
Album: Cargo is the 1983 and second official studio album released by the Australian New Wave band "Men At Work".
This web page has photos of album covers, inner sleeves, record labels together with production details, musicians and track-listing.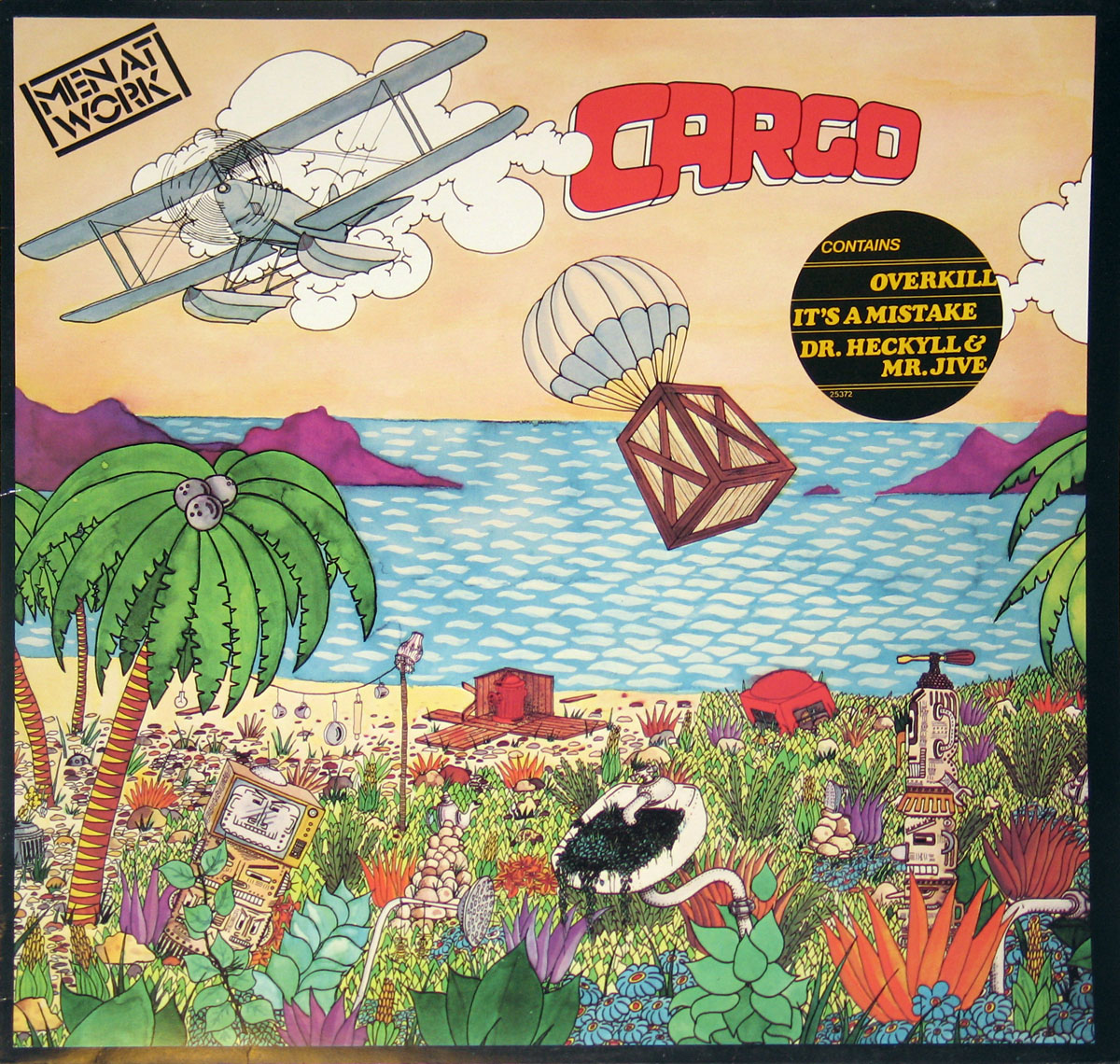 | | |
| --- | --- |
| Music Genre: | Australian New WavRock Music |
| Collector's info: | This album includes the original thick paper custom inner sleeve with album details, complete lyrics of all songs by "Men at Work" and photo of the band. |
| Album Production: | Produced by Peter McIan. Recorded at A.A.V Studios, Melbourne, Paradise Studios, Sydney, Mixed at Westlake Studios, Los Angeles. Australian Performance, Australian Composition |
| Record Label Information: | CBS 25372 |
| Media Format: | 12" Vinyl LP Gramophone |
| Year & Country: | 1983 Made in Holland |
Album cover photos of : Men At Work Cargo
Photo of Front Cover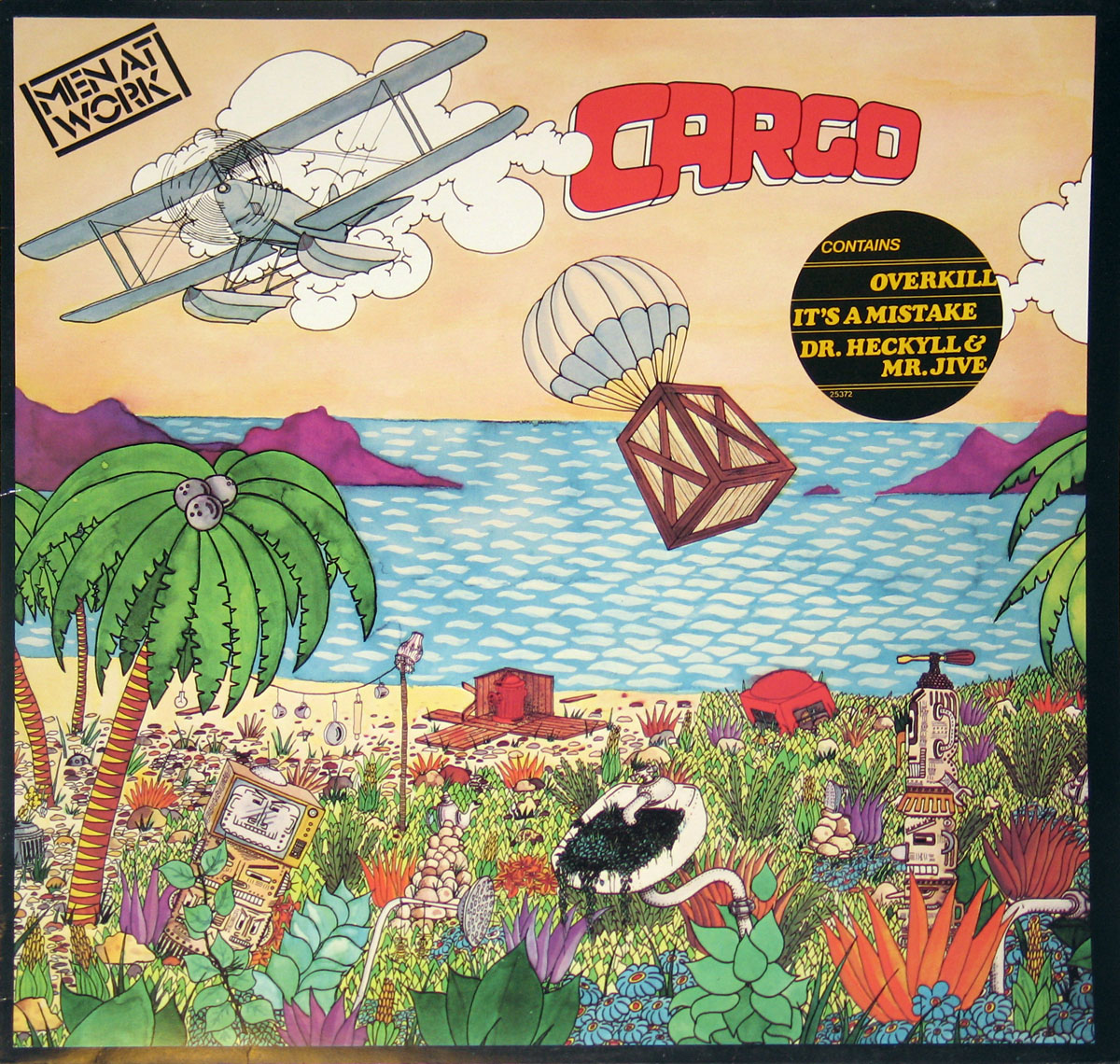 Photo of "Men at Work" on the custom inner sleeve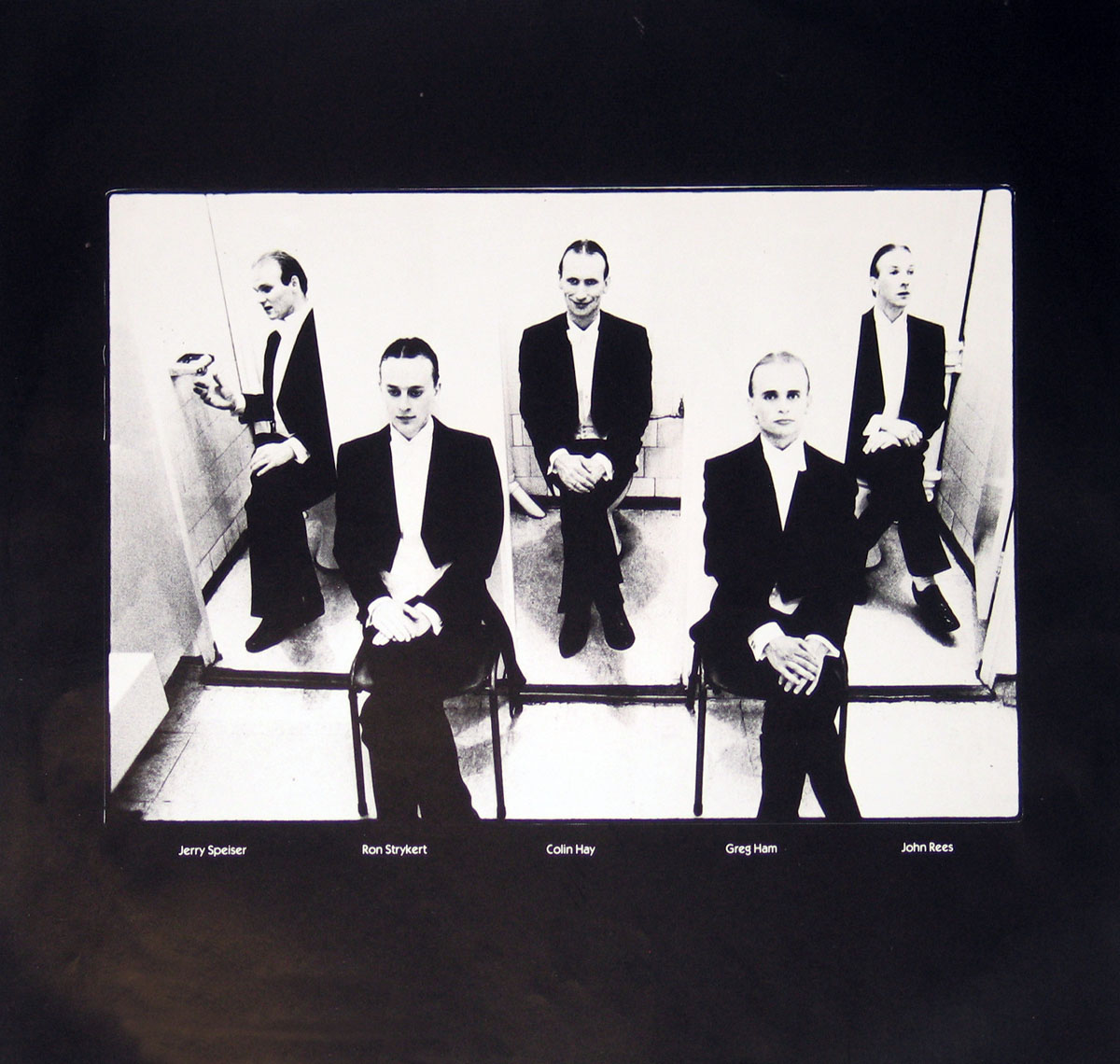 Photo of Record Label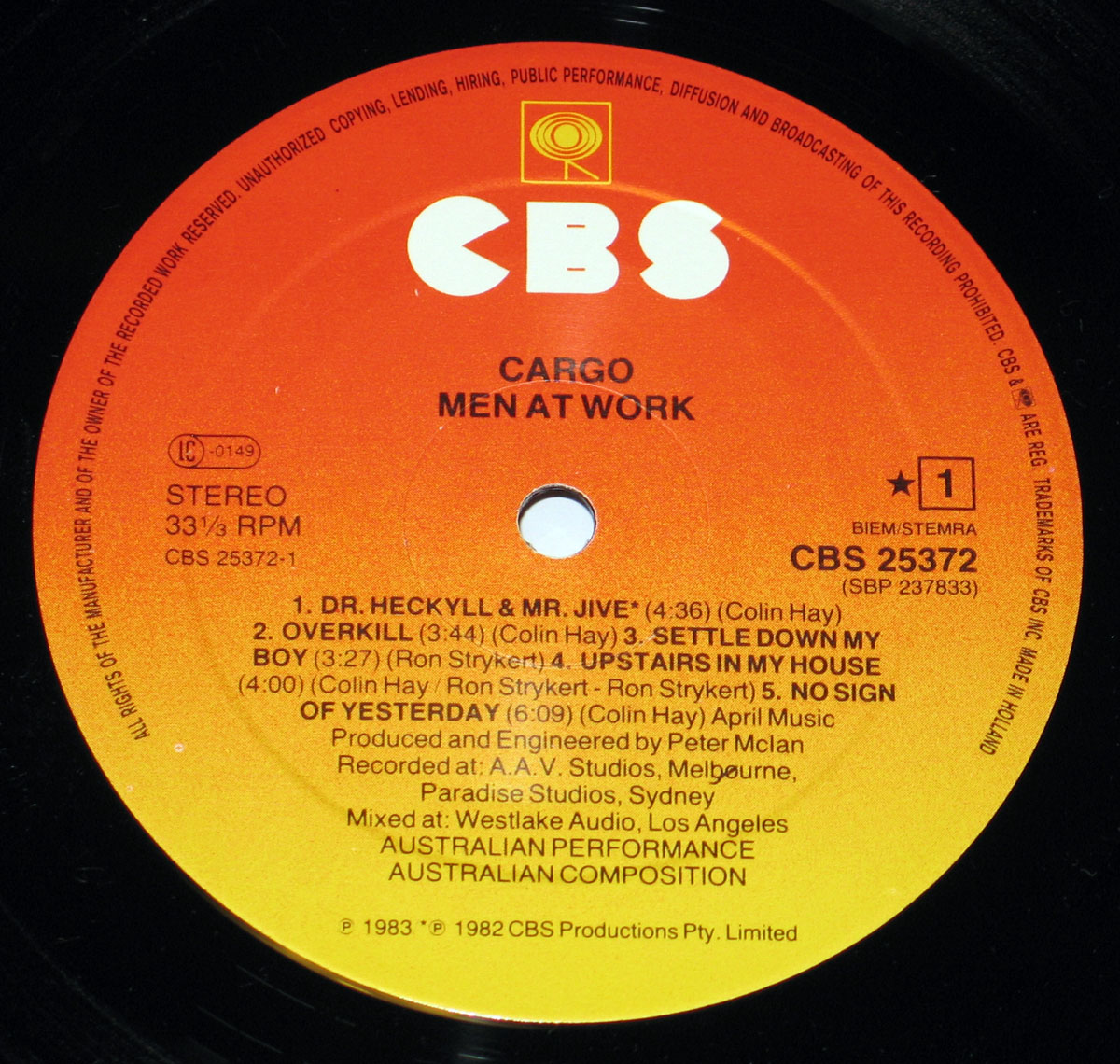 Note: The images on this page are photos of the actual album. Slight differences in color may exist due to the use of the camera's flash. Images can be zoomed in/out ( eg pinch with your fingers on a tablet or smartphone ).
Band Members and Musicians on: Men At Work Cargo
Band-members, Musicians and Performers
Jerry Speiser
Ron Strykert
Colin Hay
Greg Ham
John Rees
Track Listing of: Men At Work Cargo
Side One:
Dr Heckyll and Mr Jive
Overkill
Settle Down my Boy
Upstairs in my House
No Signs of Yesterday
Side Two:
It's a Mistake
High Wire
Blue for You
I Like To
No Restrictions
---