---
Ian Dury New Boots and Panties!!! German Release 12" VINYL LP ALBUM
Album: This is the German release of "New Boots and Panties!!" the first album released by the British Singer and Musician "Ian Dury"
This web page has photos of album covers, inner sleeves, record labels together with production details, musicians and track-listing.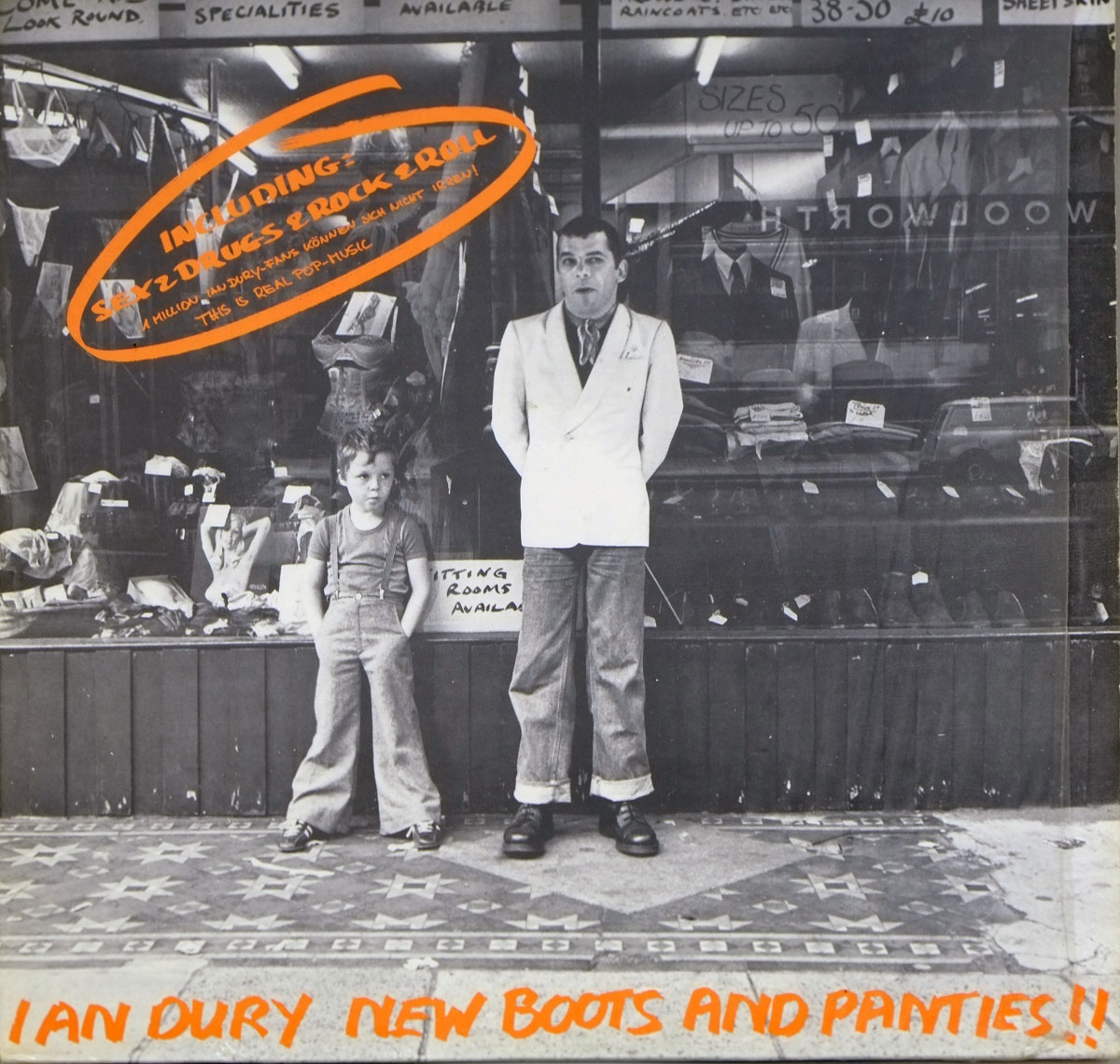 Album Summary:
This album was recorded before the "Ian Dury and the Blockheads" thus without the Blockheads Band.

Music Genre:

English New Wave, Punk

Collector's Information:

This album includes the original custom inner sleeve with photos of Ian Dury during the period 1972-1976
Album: Production information:
Recorded at the Workhouse by Pete Jenner, Laurie Latham, and Rick Walton

Label Information:

Stiff Records 6.23.511

Media Format:

12" Vinyl LP Gramophone Record
Album weight: 200 gram

Year & Country:

1977 Made in Germany
Band Members and Musicians on: Ian Dury New Boots and Panties!!!
Band-members, Musicians and Performers
Ian Dury - Vocals.
Chaz Jankel - Guitars, Keyboards
Norman Watt-Roy - Bass
Charley Charles - Drums.
Davey Payne - Saxophones
Edward Speight - Ballad guitar
Geoff Castle - Moog Synthesiser
Track Listing of: Ian Dury New Boots and Panties!!!
The Song/tracks on "Ian Dury New Boots and Panties!!!" are
Wake Up and Make Love With Me (Dury/Jankel) 4:23
Sweet Gene Vincent (Dury/Jankel) 3:33
I'm Partial to Your Abracadabra (Dury/Jankel) 3:13
My Old Man (Dury/Nugent) 3:40
Billericay Dickie (Dury/Nugent) 4:17
Clevor Trever (Dury/Jankel) 4:53
If I Was With a Woman (Dury/Jankel) 3:24
Blockheads (Dury/Jankel) 3:30
Plaistow Patricia (Dury/Nugent) 4:13
Blackmail Man (Dury/Nugent) 2:14
High Resolution & Quality Photo Gallery of IAN DURY New Boots and Panties
Front Cover Photo Of IAN DURY New Boots and Panties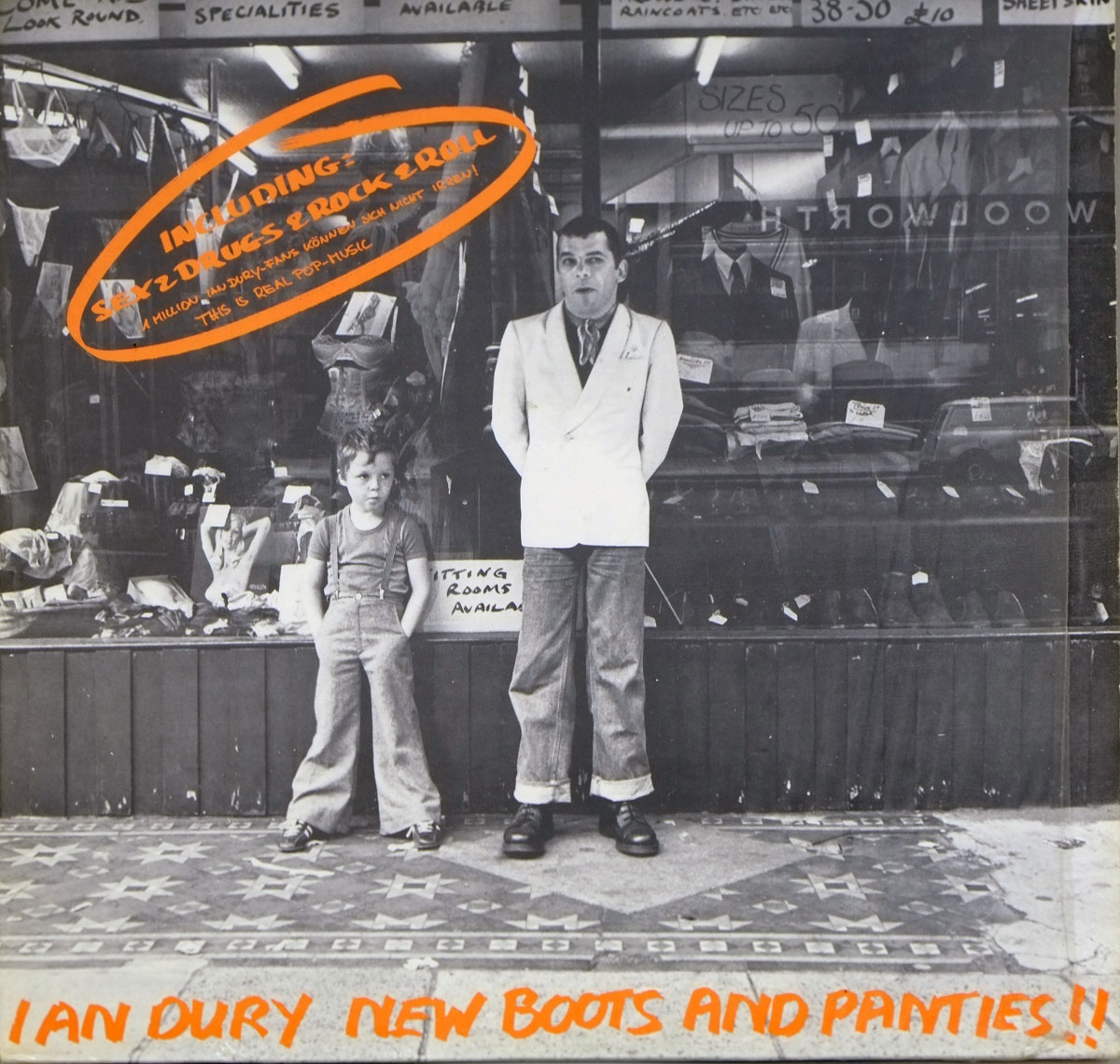 Photo of album back cover IAN DURY New Boots and Panties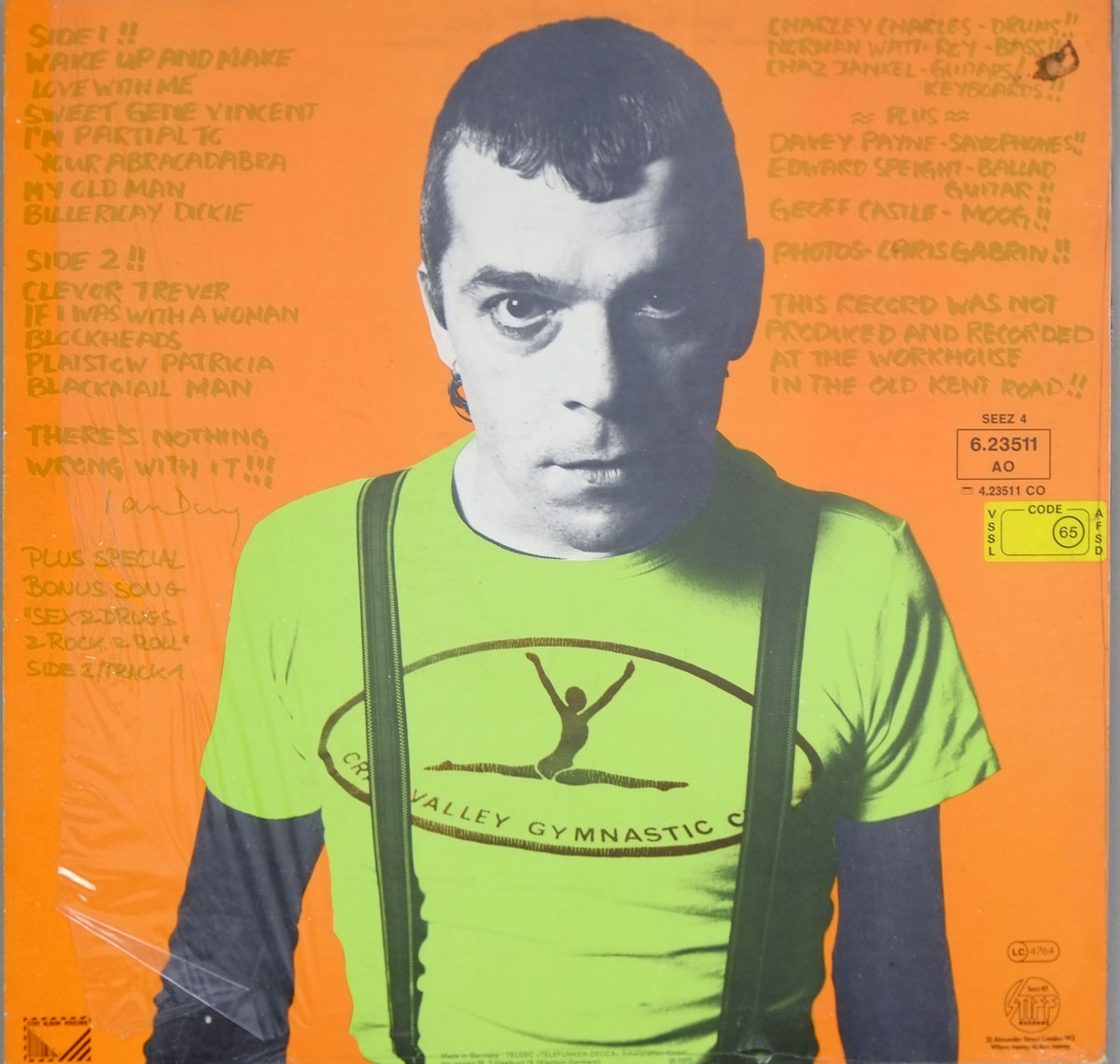 Photo of inner sleeve IAN DURY New Boots and Panties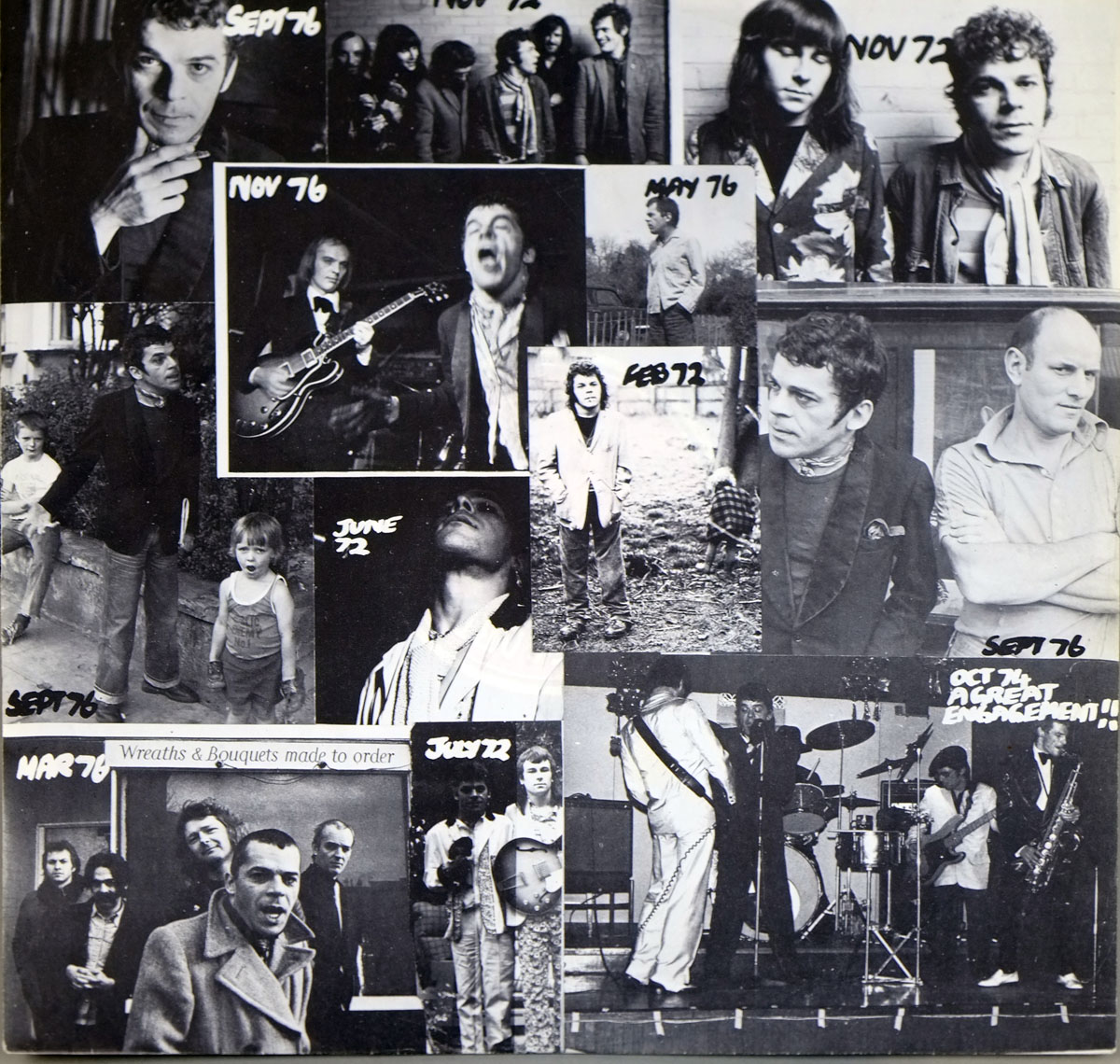 Photo of LP Record IAN DURY New Boots and Panties
Photo of LP Record IAN DURY New Boots and Panties
---