---
EL GRAN COMBO - AMEME ( Latin, Salsa ) 12" LP VINYL Album
This album "GRAN COMBO - Ameme" is the 1989 studio album released by the Puerto Rican salsa band, El Gran Combo de Puerto Rico. The album became the group's fifth #1 album to top the Billboard Tropical Albums chart.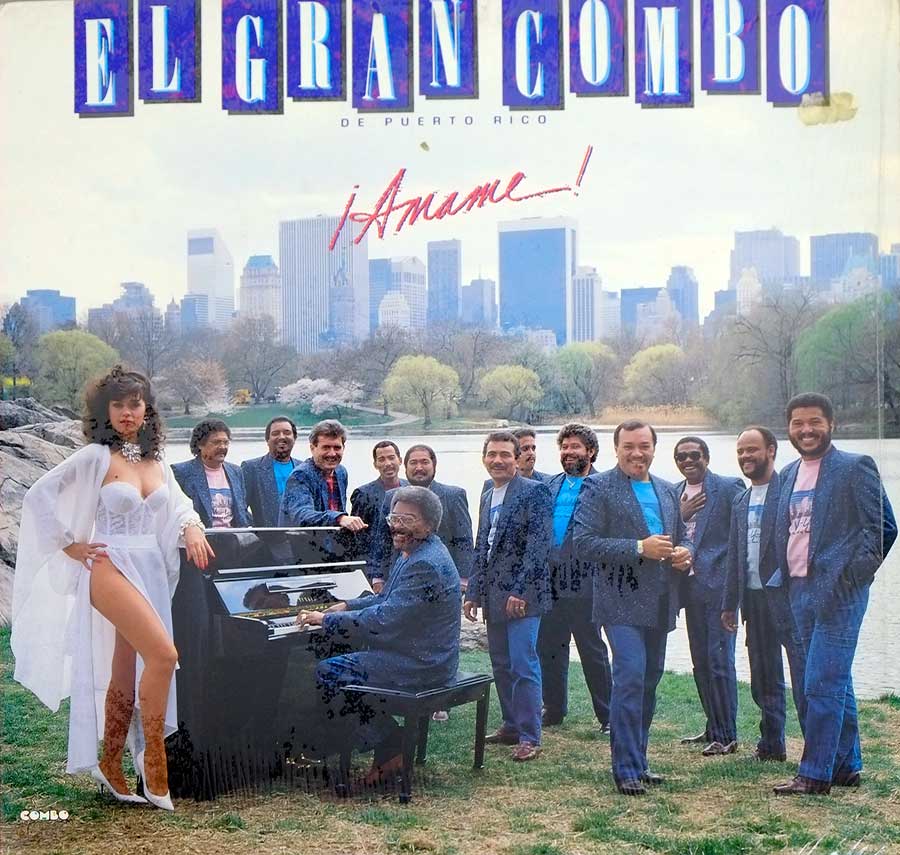 Album Description & Collectors information:
AMEME is a classic salsa album that features a mix of danceable rhythms and romantic ballads. The album opens with the title track, which has a driving rhythm and infectious chorus.
Music Genre:

Salsa de Purteo Rico
Album Production Information:
The album: "GRAN COMBO - Ameme" was produced by: Rafael Ithier, Ernesto Sanchez
This album was recorded at: Tele Sound Studios, Hato Rey, Puerto Rico
Record Label Information:

COMBO Records RCSLP 2060 Series 898
Media Format:

12" LP Vinyl Stereo Gramophone Record
Total Album (Cover+Record) weight: 230 gram
Year & Country:

1989 Made in US
Complete Track-listing of the album "GRAN COMBO - Ameme"
The detailed tracklist of this record "GRAN COMBO - Ameme" is:
Track-listing Side One:
Ámame (Palmer Hernandez) 5:27
Otra Vez Enamorado (Marisela Tavarez) 4:49
Tu Mirada (Rafael Negrón) 3:58
Cenizas (Rafael Negrón) 4:46
Aguacero (Raquel Velasquez) 4:13
Te Seguiré (Mario Diaz) 4:51
Brindis a la Vida (Raquel Velasquez) 4:58
Todo Bien (Benjamin Muñiz) 4:16
High Quality Photo of Album Front Cover "GRAN COMBO - Ameme"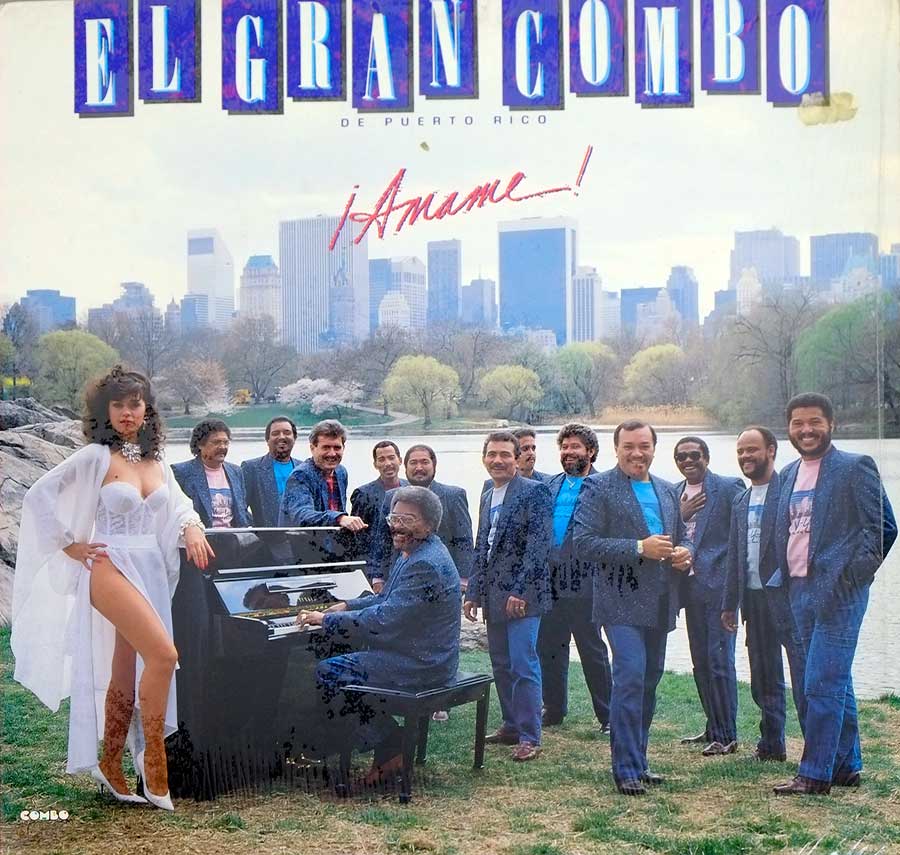 Album Back Cover Photo of "GRAN COMBO - Ameme"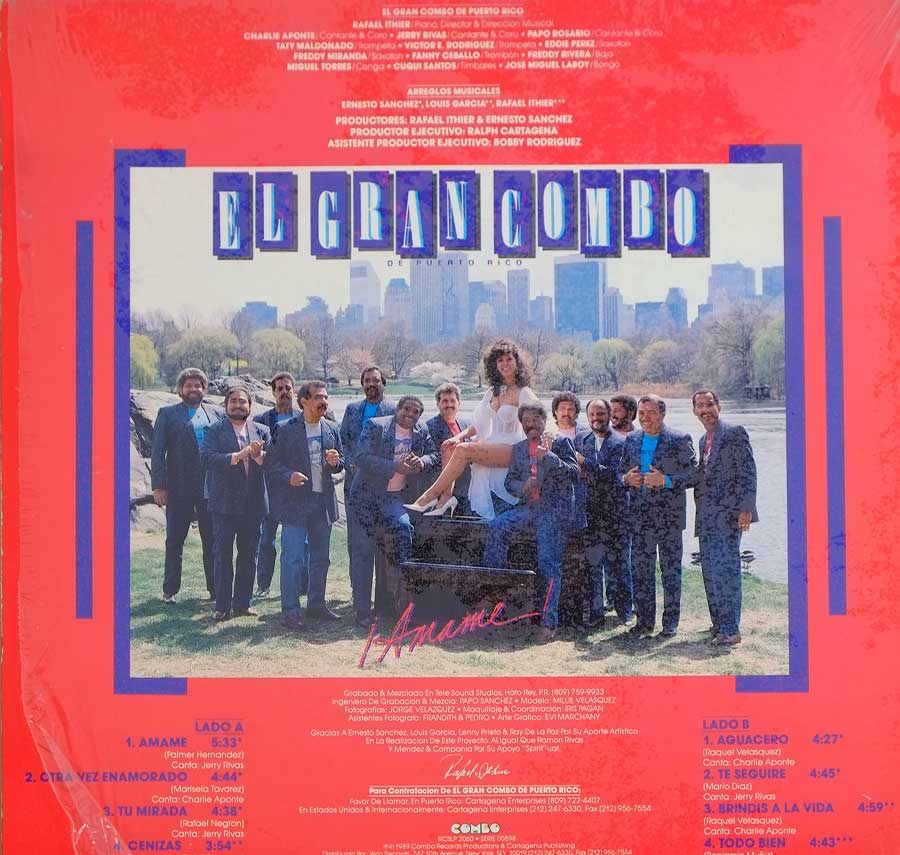 Combo Records Label Close-up Photo of "GRAN COMBO - Ameme"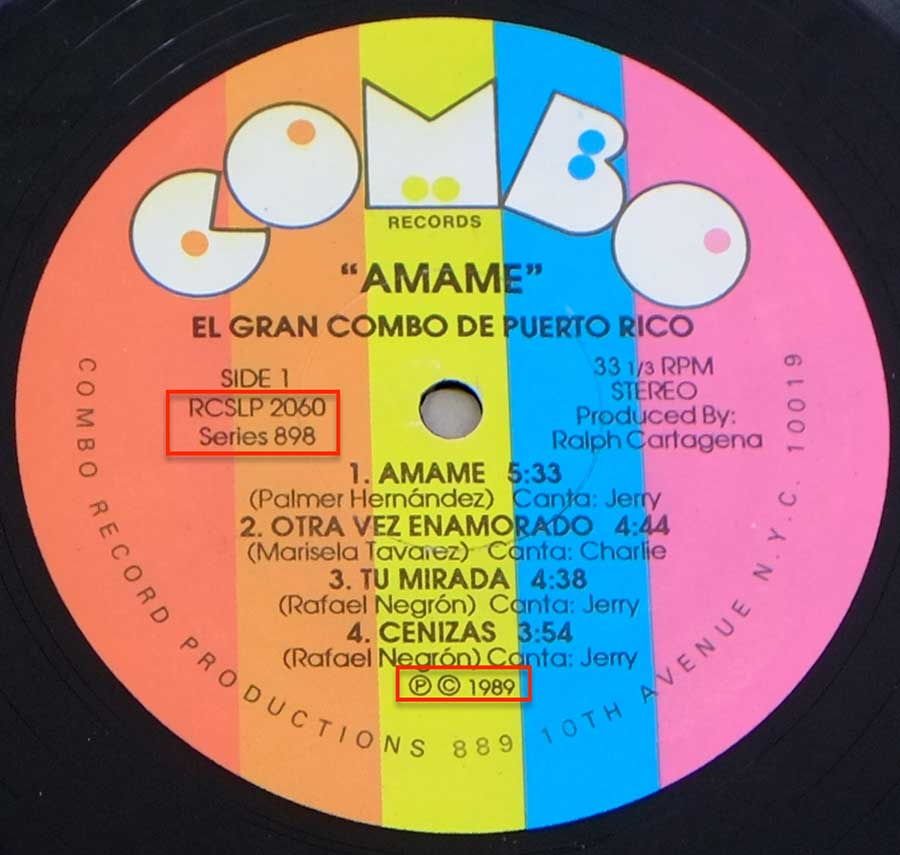 Note: The images on this page are photos of the actual album. Slight differences in color may exist due to the use of the camera's flash.
---