---
ENVY - Ain't It A Sin 12" VINYL LP ALBUM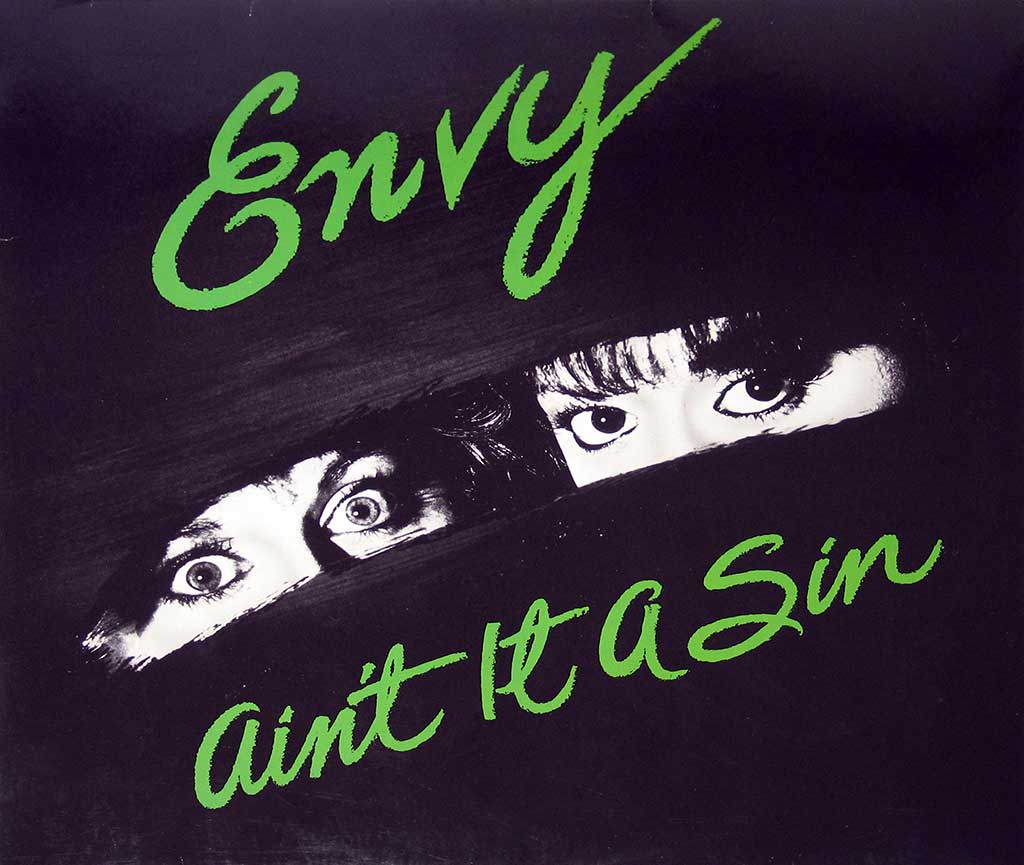 Essential Album Information For: ENVY - Ain't It A Sin
Summary:
Envy's Ain't It A Sin is a hard rock album released in 1987. The album features the band's signature sound of heavy guitars, driving rhythms, and Ronnie Stile's powerful vocals. The album's title track, "Ain't It A Sin," is a classic hard rock anthem that has become a fan favorite. Other notable tracks on the album include "I Believe In You," "Heartache," and "Lie Here Waiting." Ain't It A Sin is a solid hard rock album that is sure to please fans of the genre.
Label & Catalognr:
ATCO 790 605
Media Format:
Record Format: 12" Vinyl Stereo Gramophone Record
Total Album (Cover+Record) weight: 230 gram
Year and Country
Year & Country: 1987 Made in Germany
ENVY - Ain't It A Sin Production & Recording Information
Producers:
Dee Snider ( Twisted Sister ) - Producer
Dee Snider is an American singer, songwriter, radio personality, and actor. He was the lead singer and songwriter of the heavy metal band Twisted Sister. He was ranked 83 in the Hit Parader's Top 100 Metal Vocalists of All Time.
---
Musicians:
Rhonni Stile - Lead Vocals
Gina Stile - Guitars
Danny Kapps - Drums
Bill Spencer - Bass
Tracklisting Side One:
Ain't it a Sin
I Believe in You
Heartache
Lie Here Waiting
Wait on You
Tracklisting Side Two:
You're So Hot
All the Reasons
I See the Light (Let me Rock and Roll)
I'm not your Lover
Hurt Me
---
ENVY - Ain't It A Sin High Resolution & Quality Photos
Front Cover Photo Of ENVY - Ain't It A Sin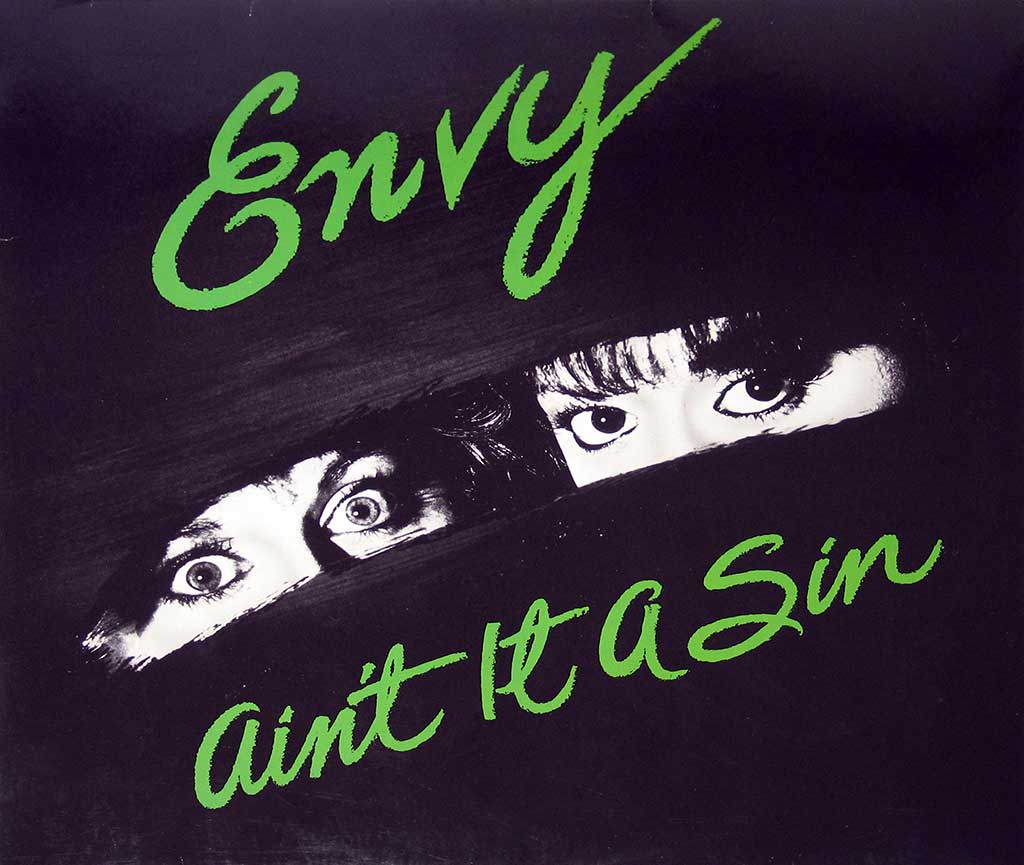 Photo Of The Back Cover ENVY - Ain't It A Sin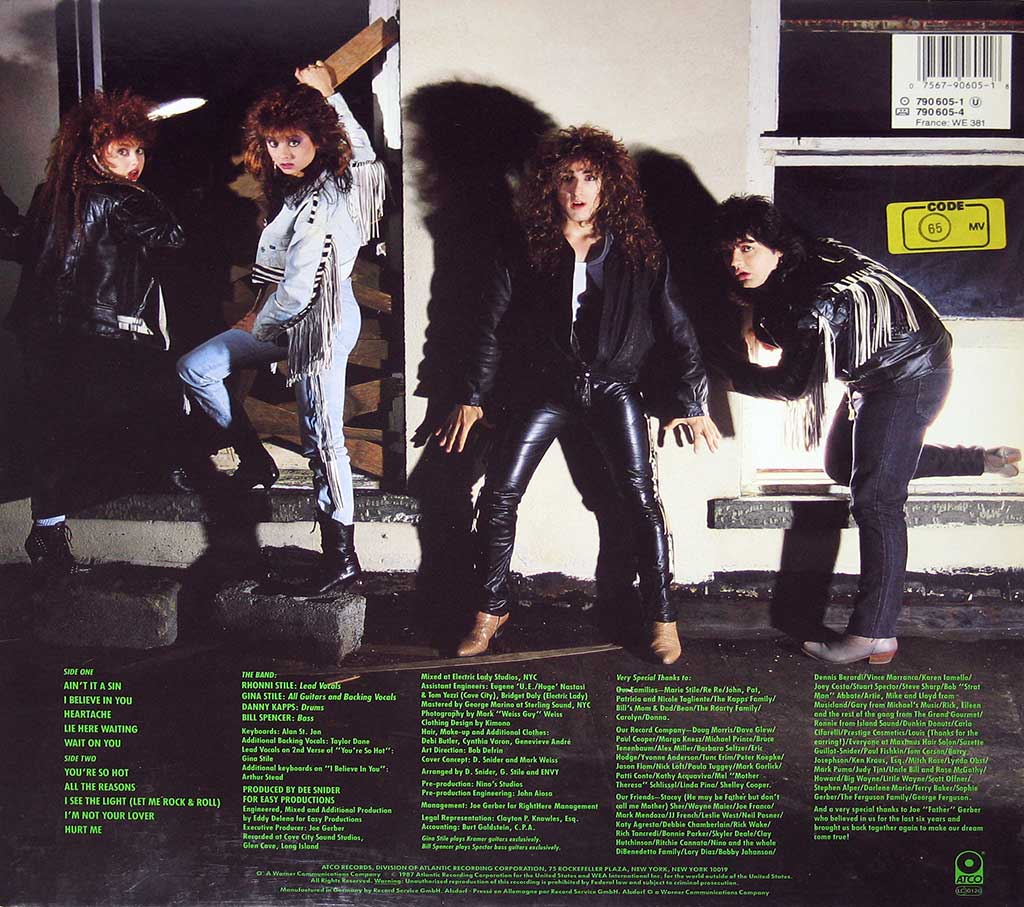 Close up of the ENVY - Ain't It A Sin record's label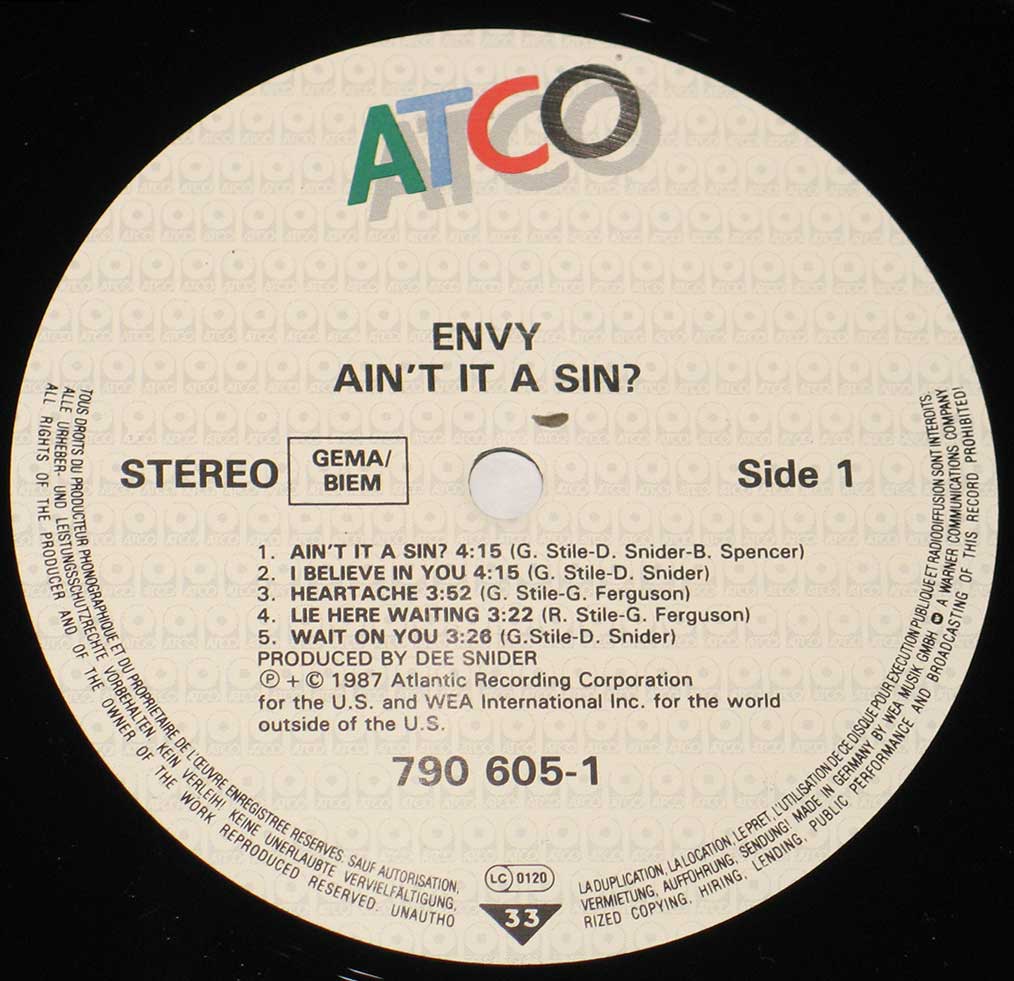 ---