---
VARIOUS ARTISTS - SPEED METAL HELL 2LP VOL 1 & 2
2x RED VINYL LIMITED EDITION
"Speed Metal Hell" is a compilation album containing 2LP's with some of Germany's best Heavy Metal bands like: Attila, Savage Grace, Battle Brat, and many others.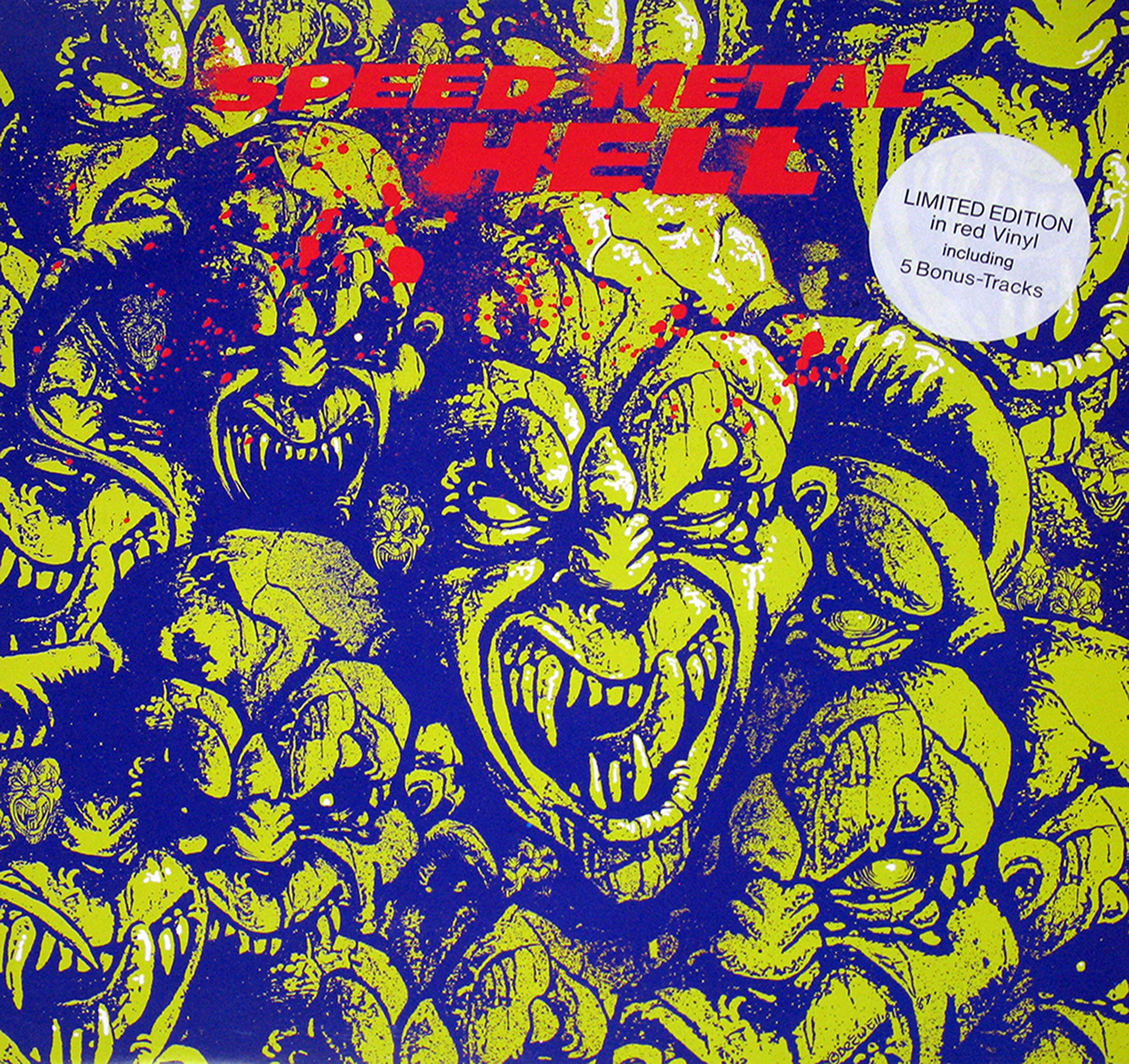 Album Production Information:

Gatefold (FOC) cover design with album details on the inside cover pages.

This album "Speed Metal Hell" includes two LP's each of them pressed on Red Vinyl

Music Genre:

Speed/Thrash Metal

Album Production information:

Licensed from New Renaissance Records

Label Information:

SteamHammer SH 0064

Media Format:

Double 12" Vinyl Stereo Gramophone Record
Total Album (Cover+Record) weight: xxx gram
<

Year and Country:

1987 Made in Germany
Track Listing of: "Speed Metal Hell"
The Metal Bands on "Speed Metal Hell" are
The bands and their song tracks on LP one are:

Savage Grace - Master Of Disguise 4:02

Savage Grace - Fear My Way 4:30

Attila - Lucifer's Hammer 4:41

Shining - Blade Winged Snake 3:20

Battle Bratt - Henchman 3:30

Artillery - Hey Woman 3:30

Medieval - World War Four 2:17

Midnight Vice - Vice Squad 2:26

Stiletto - Through The Night 3:34

At War - Eat Lead 4:40

Executioner - Victims Of Evil 2:24

Whiplash - Thrash 'Till Death 2:45

Whiplash - Chained Up Tied Down 4:05
The bands and their song tracks on LP Two are:

At War - Rapechase 3:27

Mayhem - Loving Tribute/ Buried Alive 3:07

Samhain - Plague Of Messiah 4:04

Anvil Bitch - Neckbreaker 2:33

Savage Thrust - Crown Of Thorns 4:25

Deathrash - Buried Alive 2:36

Annihilation - Annihilation 3:02

Vice - Ready To Fire 3:40

Aggression - Metal Slaughter 3:57

Tempter - Don't Get Mad, Get Evil 3:52

Flotsam And Jetsam - Hammerhead 6:30

Wargod - Day Of Attonement 4:28

Outrage - Cracks Under The Ice 3:49

Post Mortem - Ready To Die 2:13

Monolith - Why Don't You Die 3:14
Album cover photos of : Various Speed Metal Hell 2LP Red Vinyl Limited Edition
Front Cover Photo of "Speed Metal Hell" Album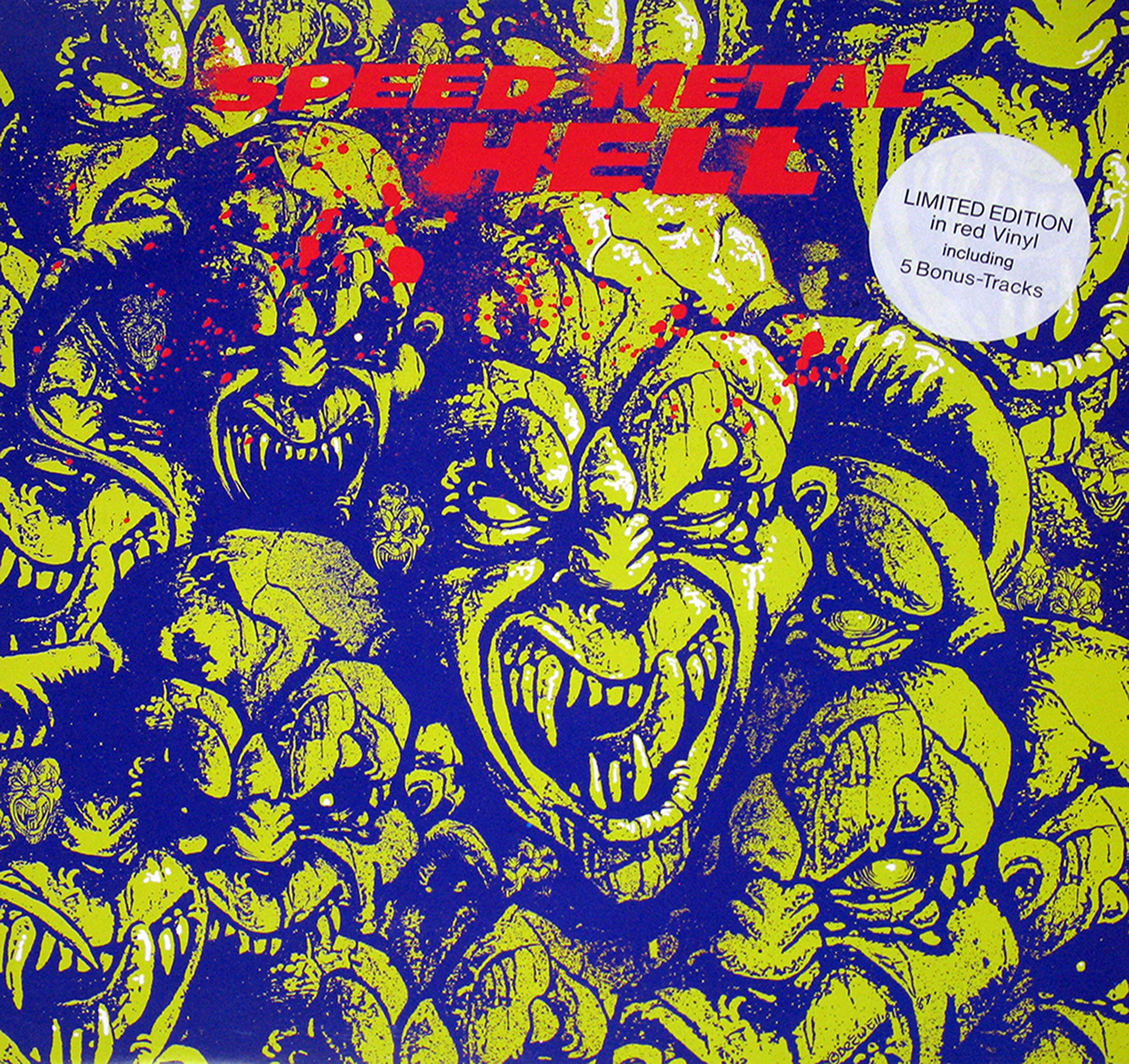 Back Cover Photo of "Speed Metal Hell" Album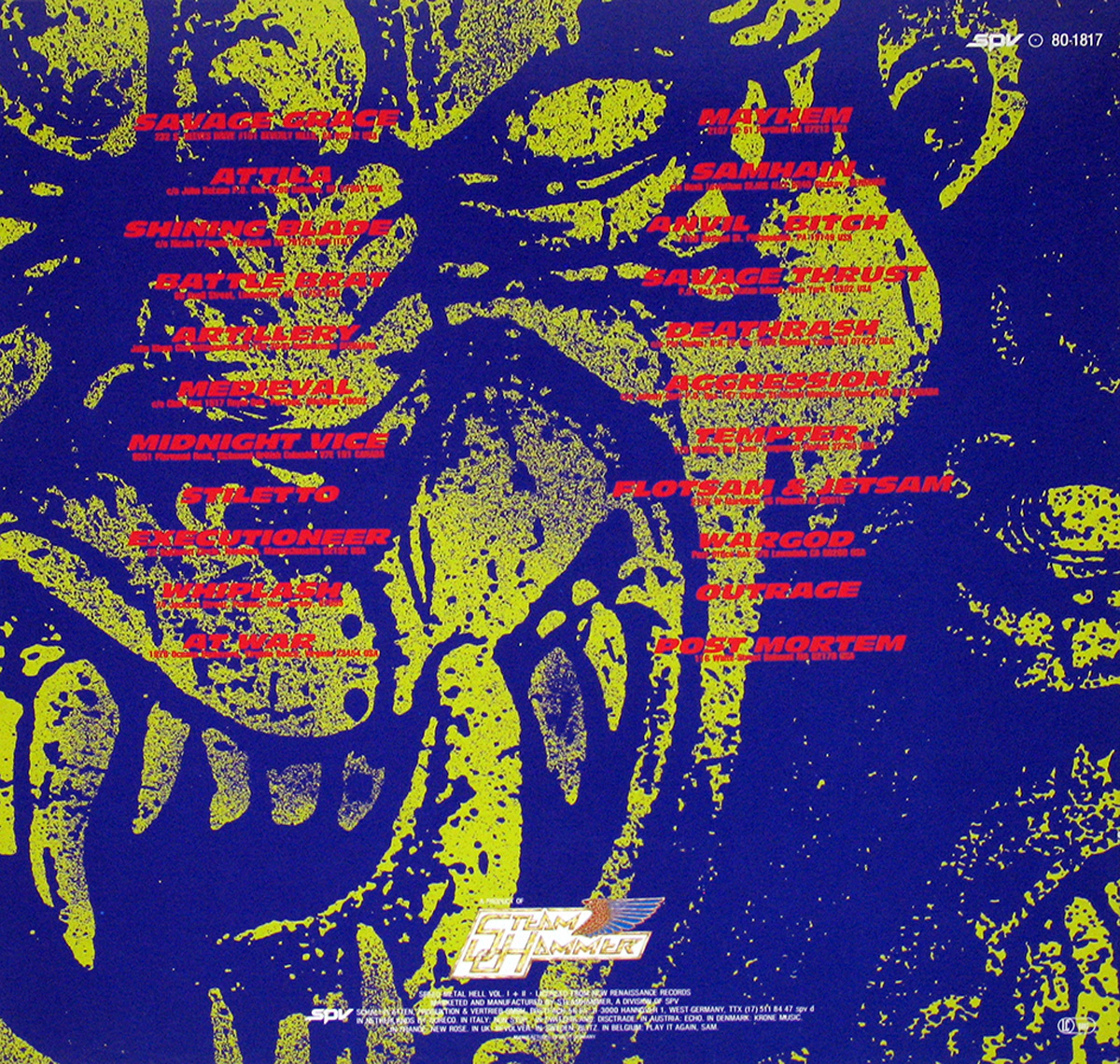 Photo of "Speed Metal Hell" 12" LP Record