---
Metal Ballads - Vol 2 12" VINYL LP ALBUM
Description: "Metal Ballads - Vol 2" is the second of series of three vinyl albums with compilation of Heavy Metal tracks.
This web page has photos of album covers, inner sleeves, record labels together with production details, musicians and track-listing.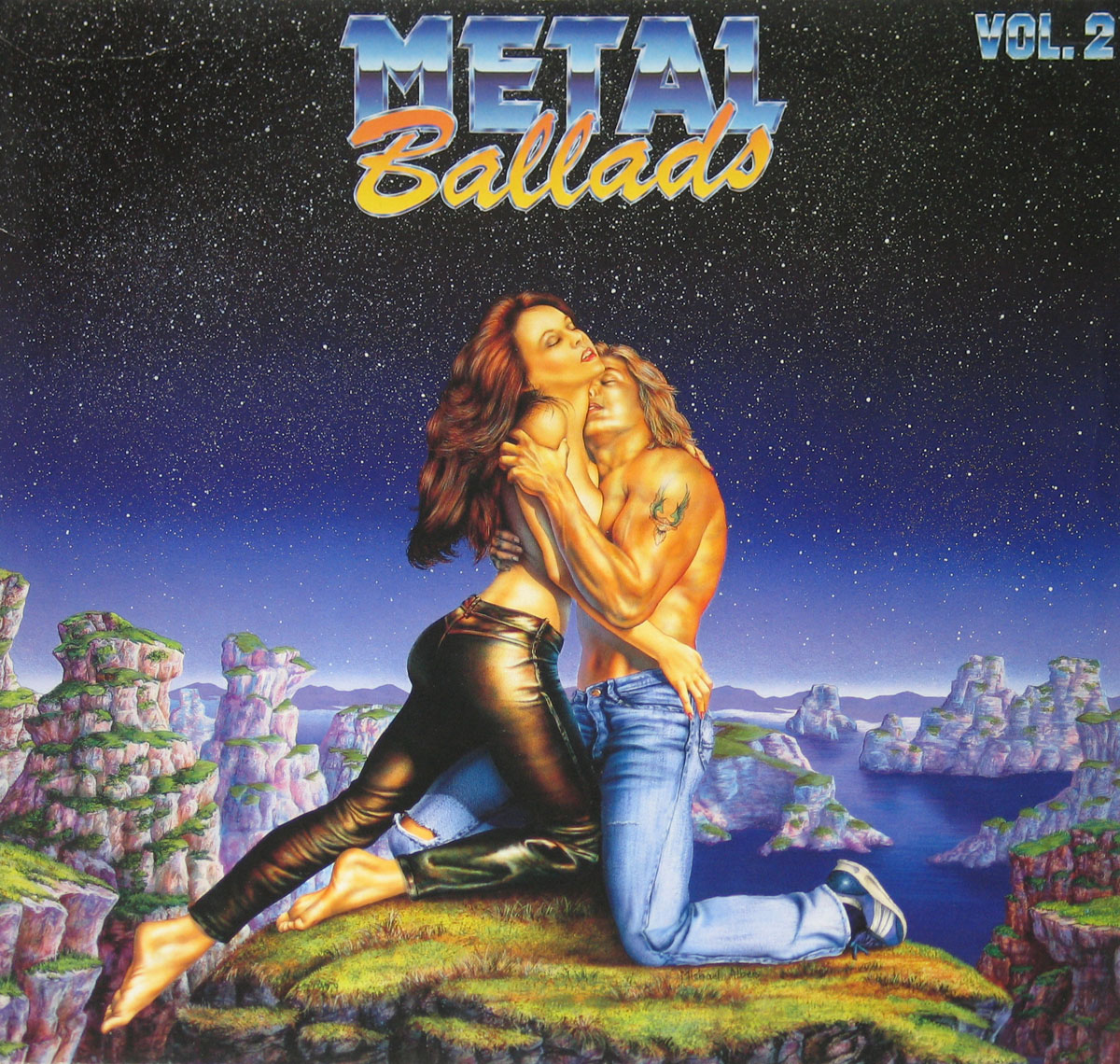 Music Genre:

Heavy Metal

Album Production Information:

Produced by Modern Media GMBH
Album cover artwork by Michael Albers

Record Label Information:

RCA PL 74219

Media Format:

12" LP Vinyl Gramophone Record

Year & Country:

1989 Made in Germany
Track Listing of: Metal Ballads - Vol 2
The Song/tracks on "Metal Ballads Vol 2 " are:
Side One:
Dont Know What You Got (Until it's Gone) - Cinderella
Love Dont Lie - House of Lords
Soldier of Fortune - Deep Purple
Dont Wanna Be Your Fool - Quiet Riot
Dont Give Up - Darxon
Every Rose Has Its Thorn - Poison
You Make Me Feel - Bonfire
Side Two:
Holiday - Scorpions
What Love Can Be - Kingdom Come
Empty Rooms - Gary Moore
The Pale Man - Zed Yago
You're All I Need - Motley Crue
Dream On - Nazareth
Album cover photos of : Metal Ballads - Vol 2
Photo of Front Cover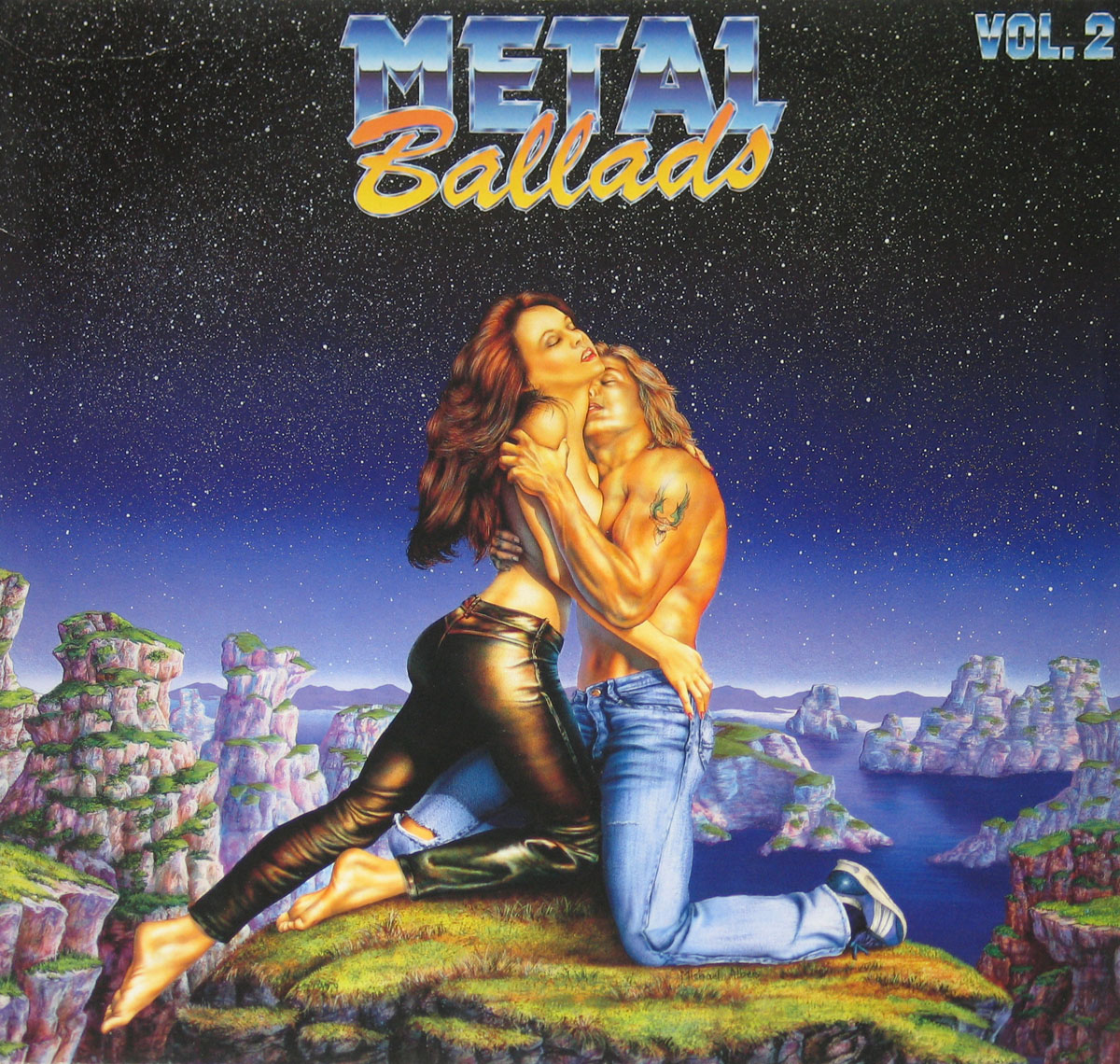 Photo of Album's Back Cover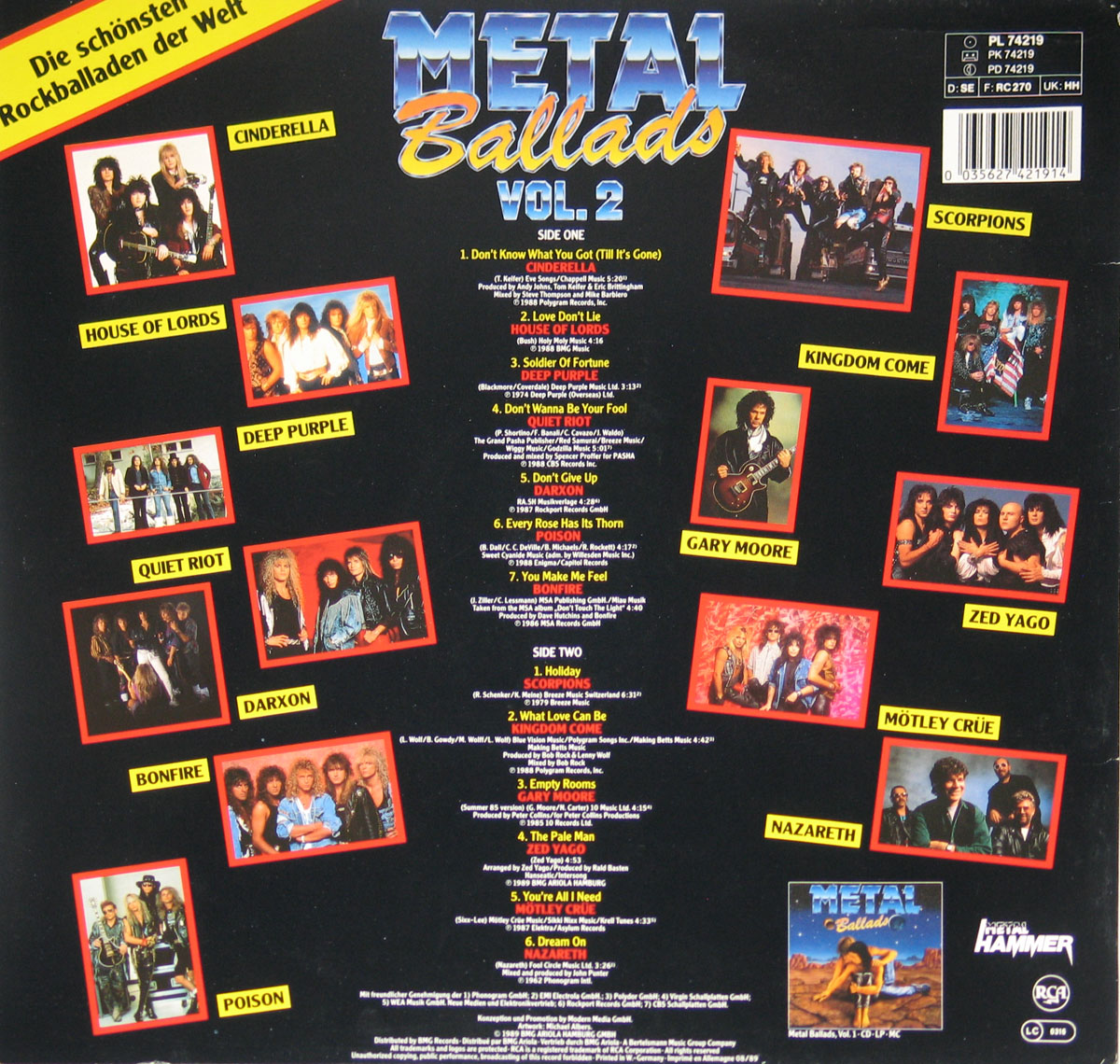 Close-up Photo of Record Label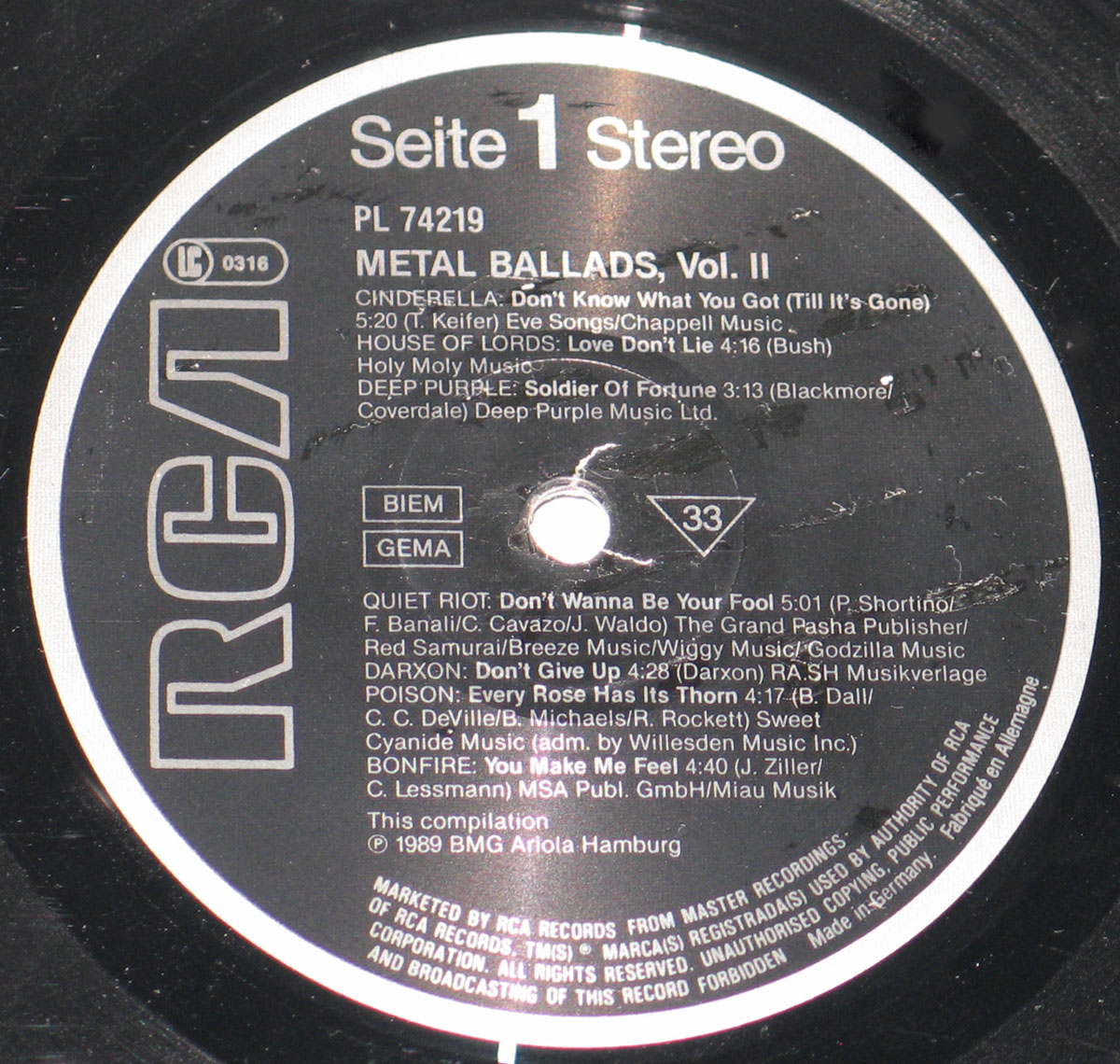 Note: The images on this page are photos of the actual album. Slight differences in color may exist due to the use of the camera's flash. Images can be zoomed in/out ( eg pinch with your fingers on a tablet or smartphone ).