---
Metal Ballads RCA Club Edition 12" VINYL LP ALBUM
Description: "Metal Ballads" is the first of series of three vinyl albums with compulation of Heavy Metal tracks.
This web page has photos of album covers, inner sleeves, record labels together with production details, musicians and track-listing.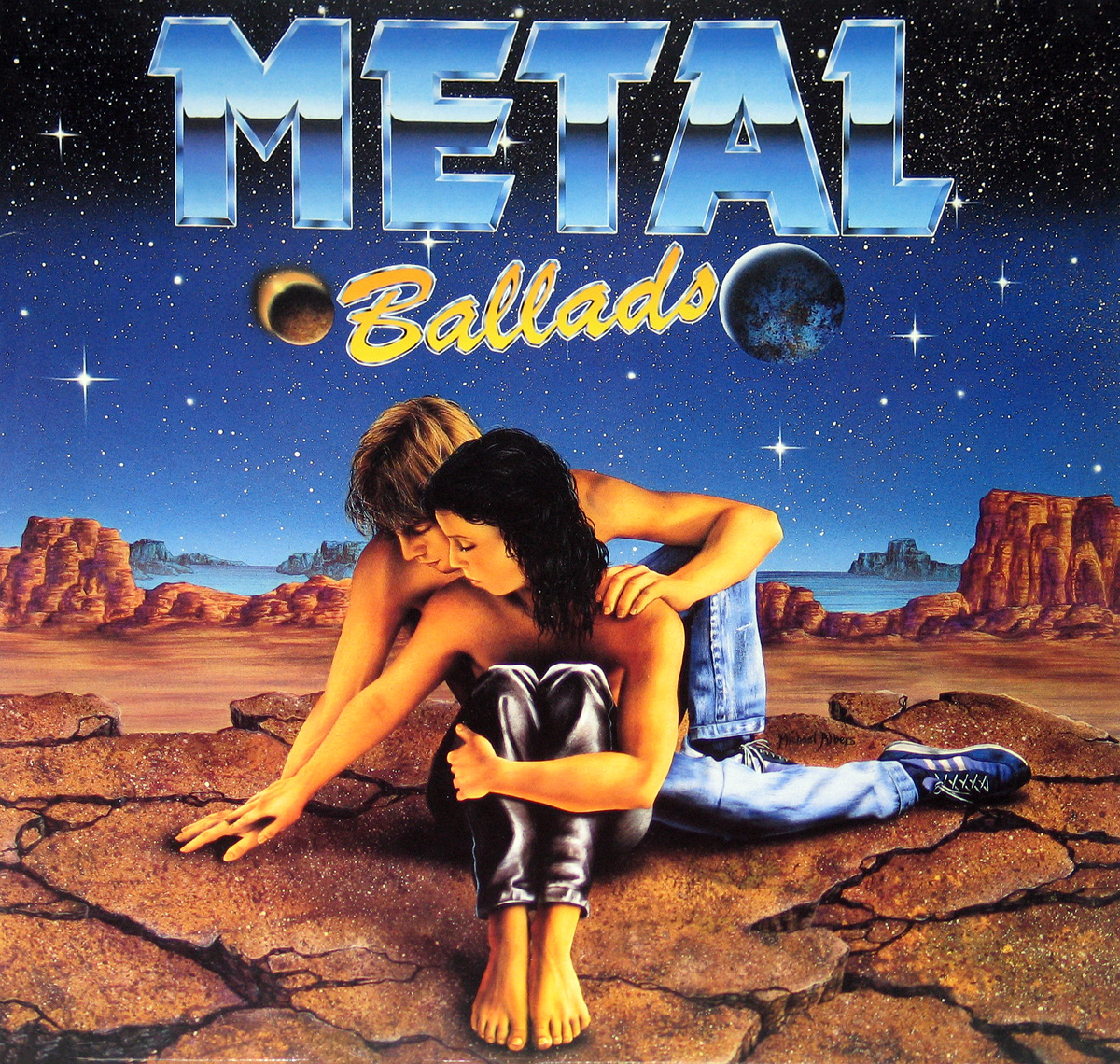 | | |
| --- | --- |
| Music Genre: | Heavy Metal |
| Collector's Information: | RCA Club Edition |
| Album Production Information: | Album cover art: Michael Albers |
| Record Label Information: | RCA 60 479 ( 60479 ) |
| Media Format: | 12" LP Vinyl Gramophone Record |
| Year & Country: | 1988 Made in Germany |
Track Listing of: Metal Ballads
The Song/tracks on "Rock The Nations" are:
Side One:

Is this Love - Whitesnake

Time - MSG (McKauley Schenker Group)

Keep on Loving You - Reo Speedwagon

Alone - Heart

Hungry - Darxon

Did it all for Love - Phenomena II

When the world comes down - Magnum
Side Two:

Still Loving You - Scorpions

Always Gonna Love You - Gary Moore

The Deeper the Night - Steeler

Goodnight L.A - Strangeways

Give it a Try - Bonfire

Carrie - Europe

Love Hurts - Nazareth
Album cover photos of : Metal Ballads
Photo of Front Cover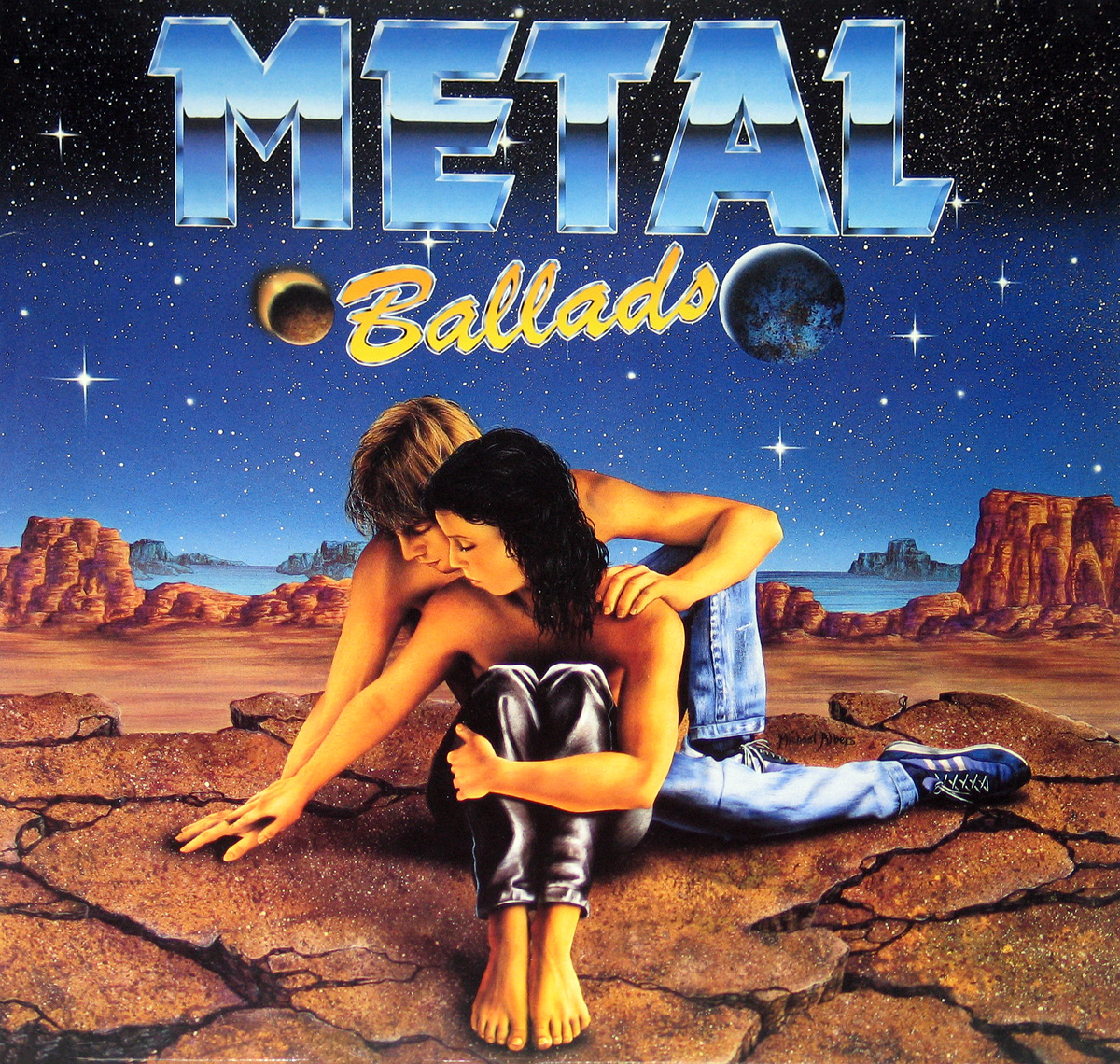 Photo of Album's Back Cover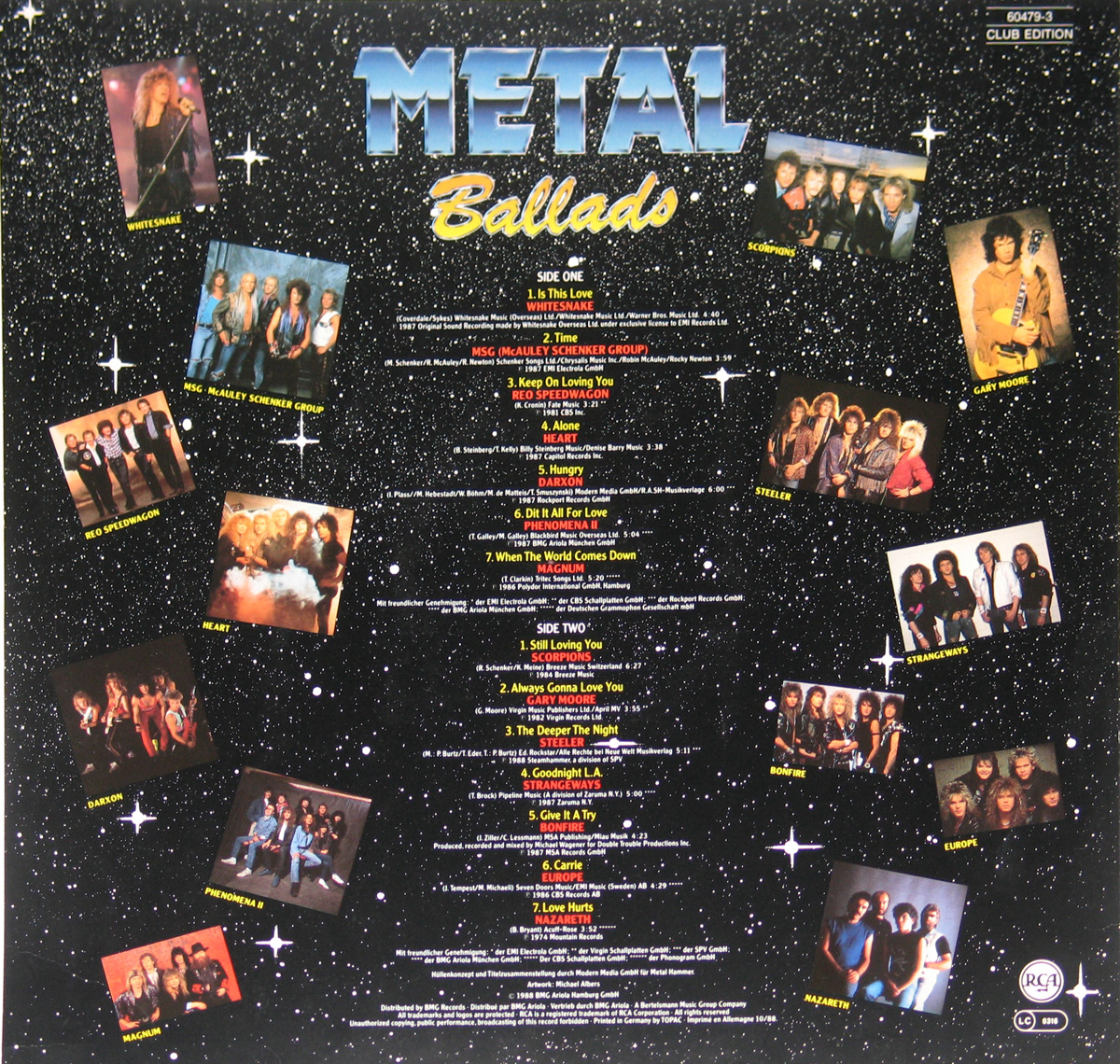 Close-up Photo of Record Label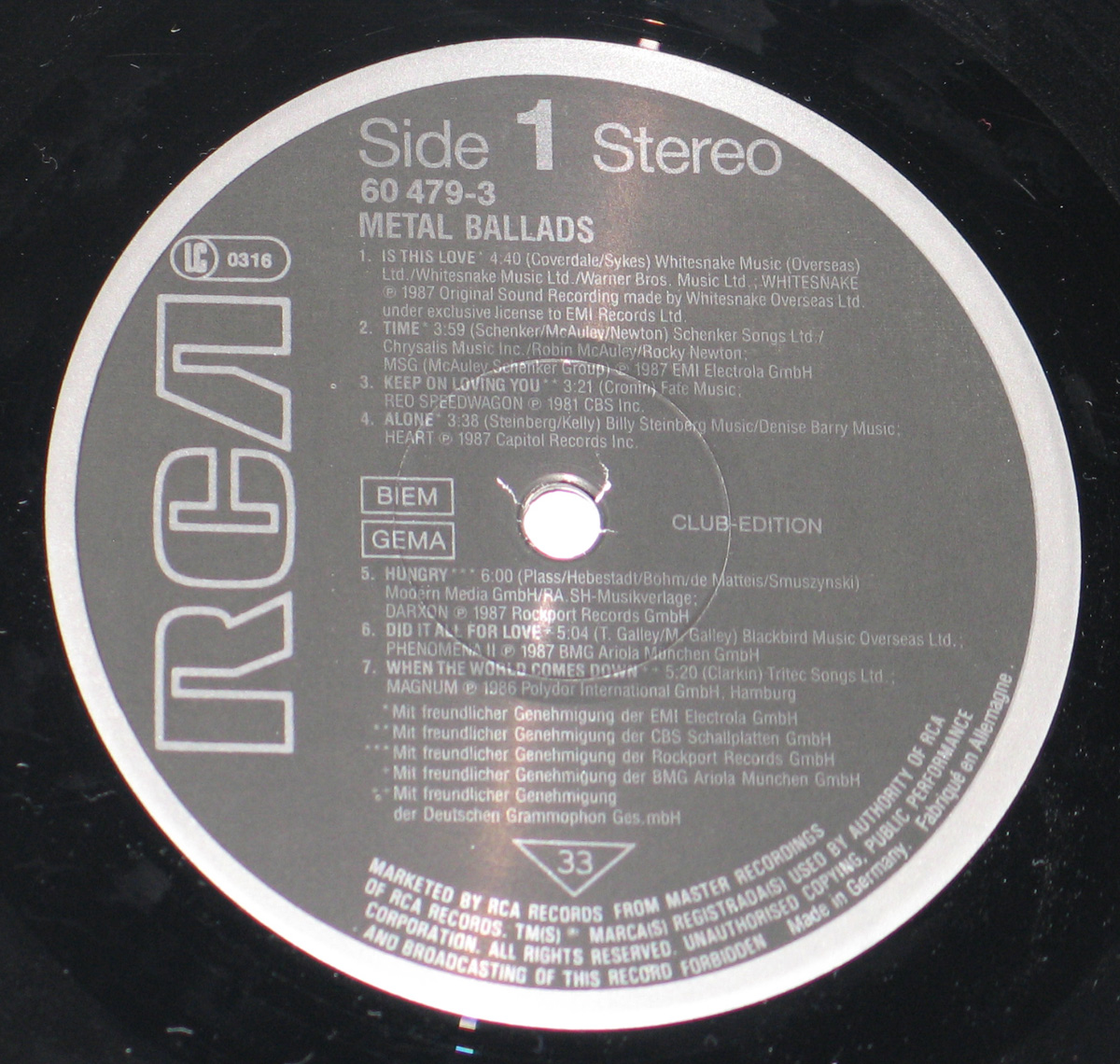 Note: The images on this page are photos of the actual album. Slight differences in color may exist due to the use of the camera's flash. Images can be zoomed in/out ( eg pinch with your fingers on a tablet or smartphone ).