---
Various Artists - MERENGUE EN LA CALLE OCHO 12" Vinyl LP Album
This album "MERENGUE En La Calle Ocho" is a compilation album of the best merengue hits from the late 80s, early 90s
Merengue is a type of music and dance from the Dominican Republic. It is popular in the Dominican Republic and all over Latin America.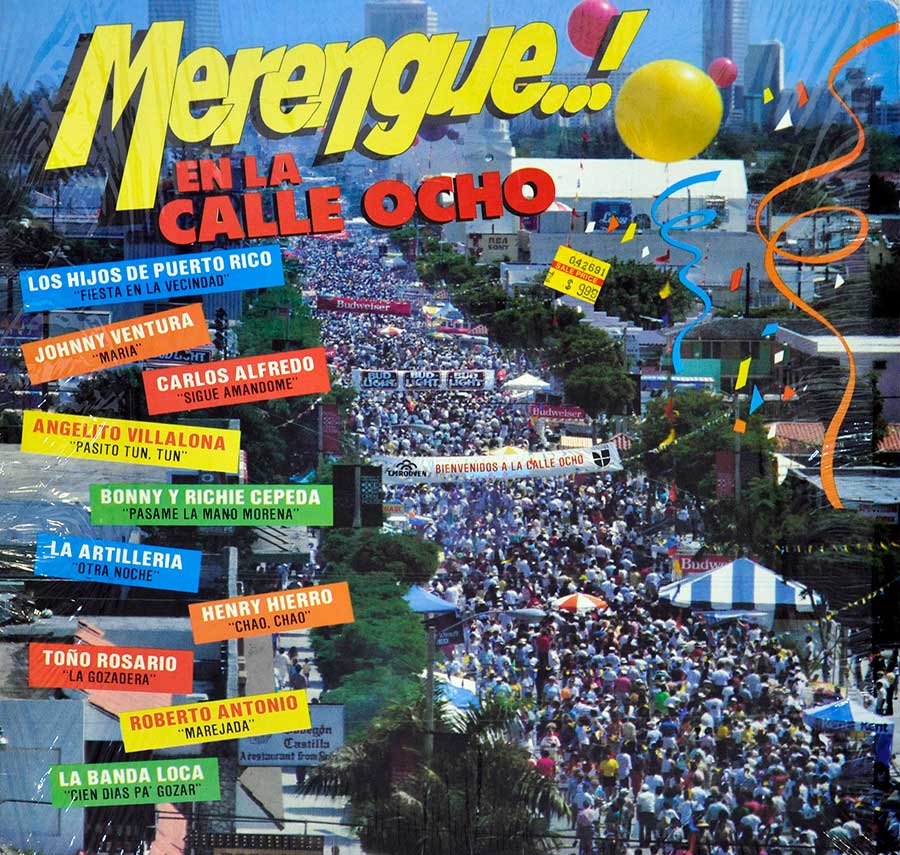 Collectors information & Description:

Music Genre:

Merengue

Label Information:

TH-Rodven Records TH-2836

Media Format:

12" Vinyl Stereo Gramophone Record
Total Album (Cover+Record) weight: 230 gram

Year and Country:

1991 Made in USA
Track Listing of: "MERENGUE En La Calle Ocho"
The Songs/tracks on "MERENGUE En La Calle Ocho" are
Side One:
Los Hijos de Puerto Rico - Fiesta en la Vecindad
La Banda Loca - Cien Dias Pa' Gozar
Tono Rosario - La Gozadera
Angelito Villalona - Pasito, Tun, Tun
Bonny y Richie Cepeda - Pasame la Mano Morena
Side Two:
Johnny Ventura - Maria
Henry Hierro - Chao, Chao
La Artilleria - Otra Noche
Roberto Antonio - Marejada
Carlos Alfredo - Sigue Amandome
---
MERENGUE En La Calle Ocho High Resolution & Quality Photos
Photo Of The Back Cover MERENGUE En La Calle Ocho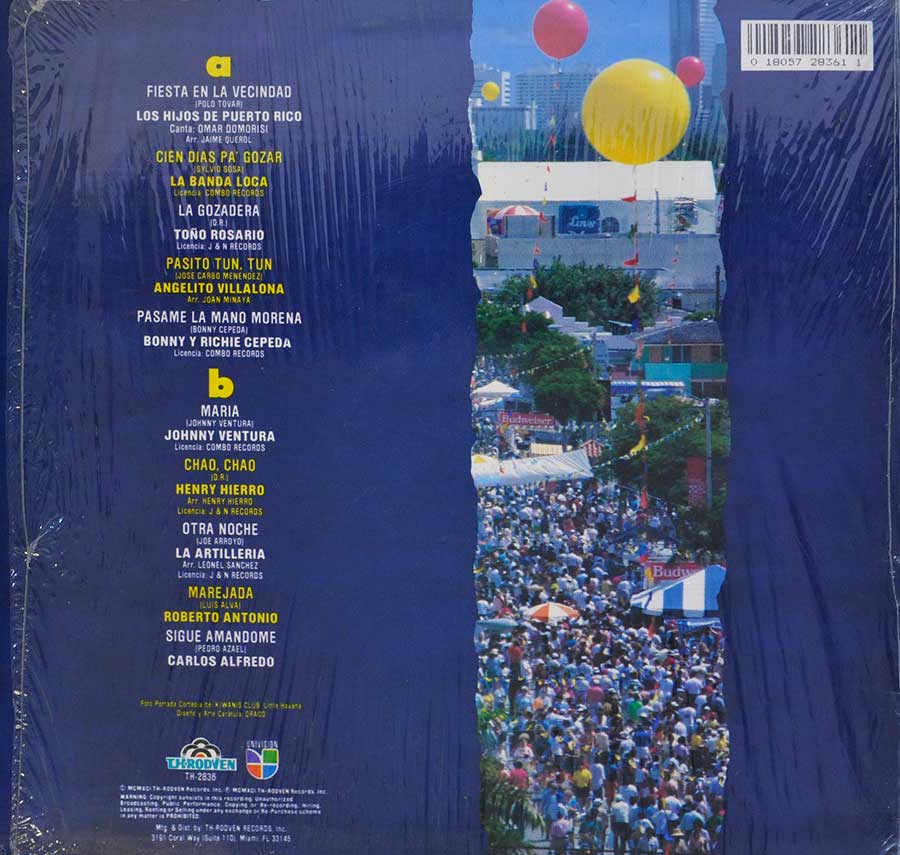 Close up of record's label MERENGUE En La Calle Ocho Side One: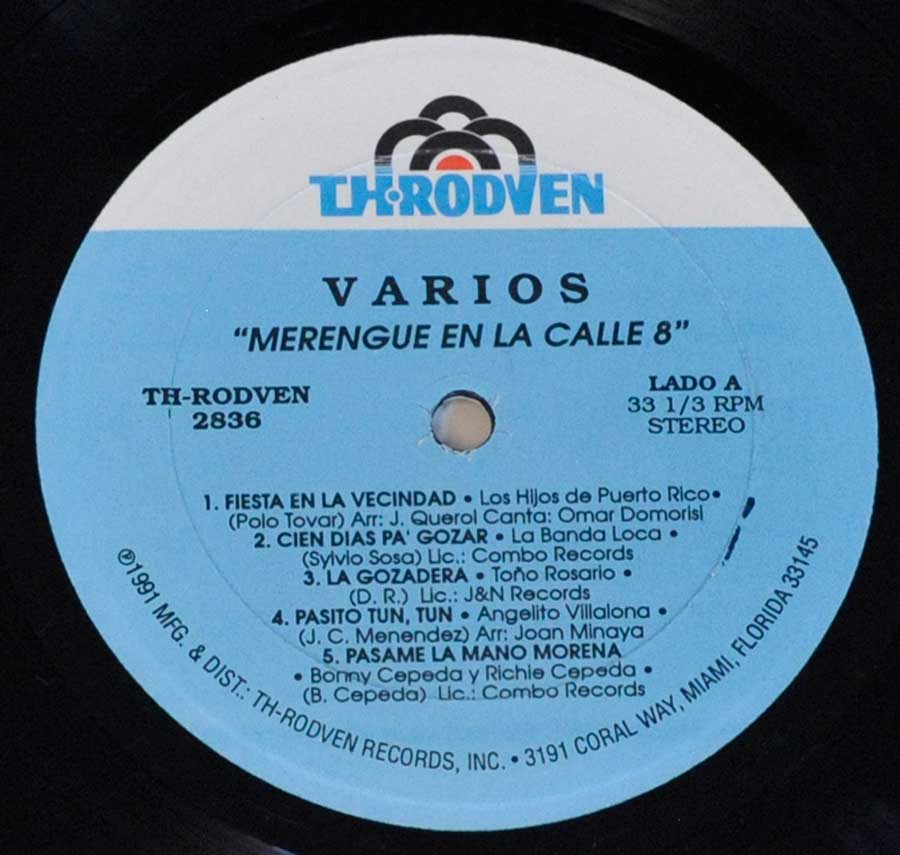 ---