---
MORTAL SIN - MAYHEMIC DESTRUCTION 12" VINYL LP ALBUM
"Mayhemic Destruction" is the debut album of the Australian Speed/Thrash metal band: "Mortal Sin".
This web page has photos of album covers, inner sleeves, record labels together with production details, musicians and track-listing.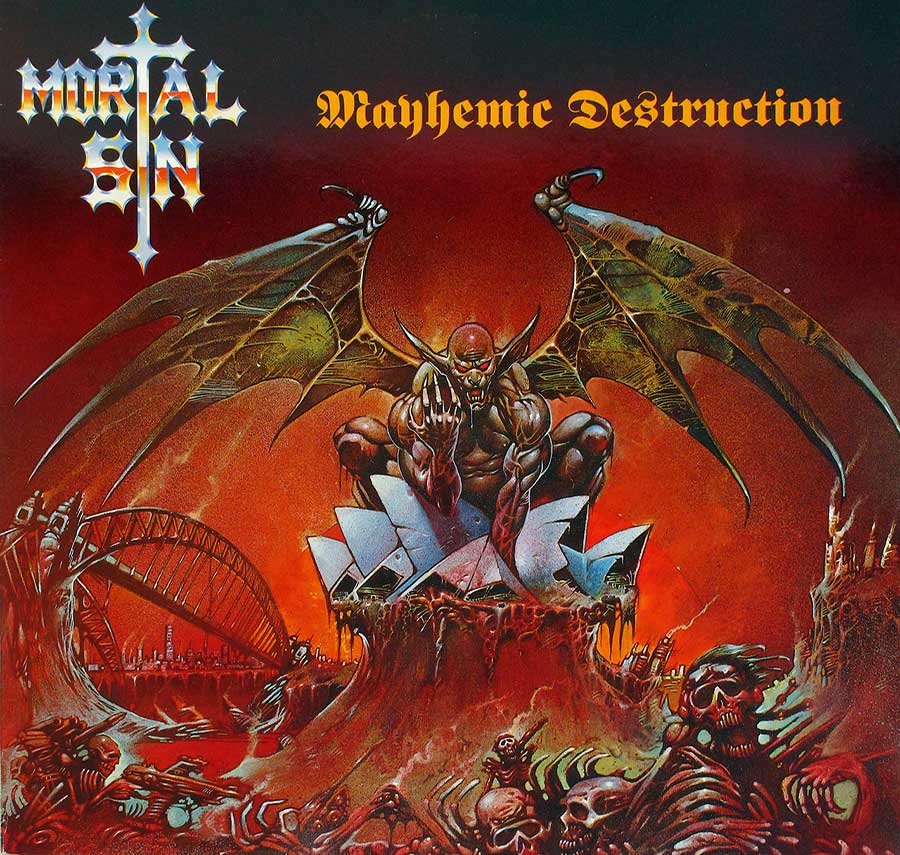 Collector's info:

This album includes the original custom inner sleeve with lyrics and photos of "Mortal Sin"



Music Genre:

Speed Thrash Metall
Album
Production information:

The album: "Mayhemic Destruction" was produced by: John Stitch Darwish and Mortal Sin

Sound Engineer: John Stitch Darwish

Recorded in 3 days and mixed in 40 hours at Studios 301 EMI, Sydney, July-August 1985

Mastered by Leon Zervos

Joe Clemson - Photography

Simon Bisley - Illustration

Green Ink - Artwork

Label Information:

Vertigo 832 747 (832747)

Media Format:

12" Vinyl Full-Length Stereo LP Gramophone Record
Album weight: 230 gram

Year & Country:

1987 Made in England
Band Members and Musicians on: Mortal Sin Mayhemic Destruction
Band-members, Musicians and Performers
Mat Maurer - Lead Vocals
Paul Carwana - Guitars
Andy Eftichiou - Bass
Keith Krstin - Guitars
Wayne Campbell - Drums
Track Listing of: "Mayhemic Destruction"
The Song/tracks on "Mayhemic Destruction" are
The Curse 02:22
Women In Leather 04:49
Lebanon 07:22
Liar 04:19
Blood, Death, Hatred 03:54
Mortal Slaughter 03:13
Into The Fire 04:41
Mayhemic Destruction 05:12
Album cover photos of : Mortal Sin Mayhemic Destruction
Photo of "Mayhemic Destruction" Album's Front Cover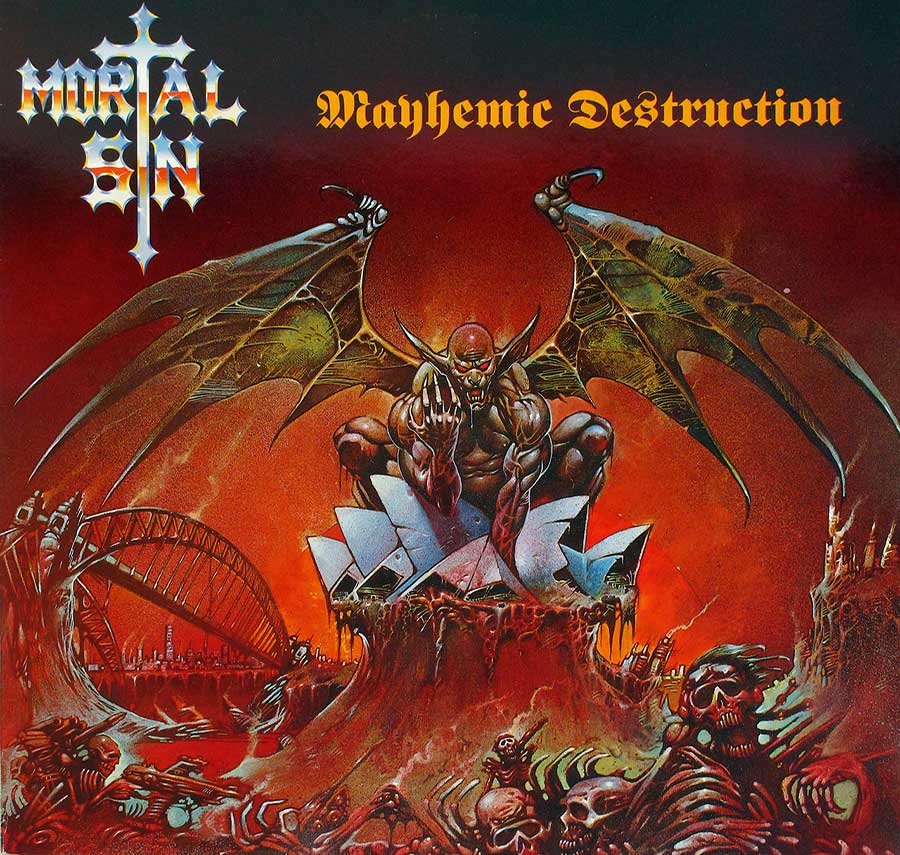 Photo of "Mayhemic Destruction" Album's Back Cover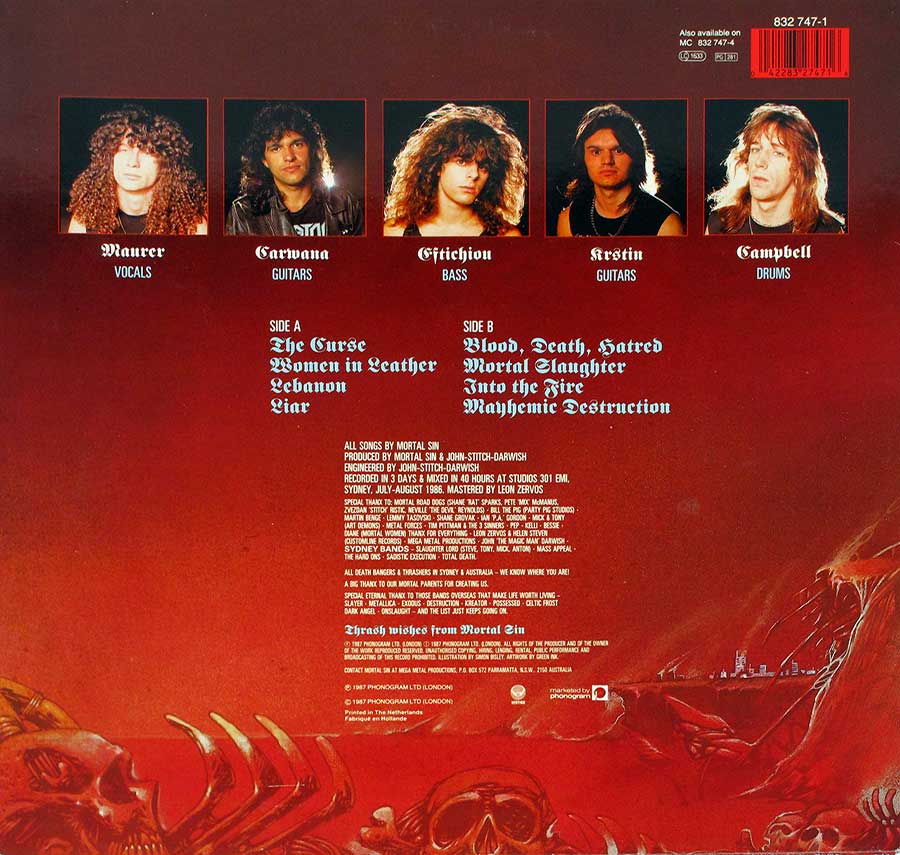 Close-up Photo of "Mayhemic Destruction"custom inner sleeve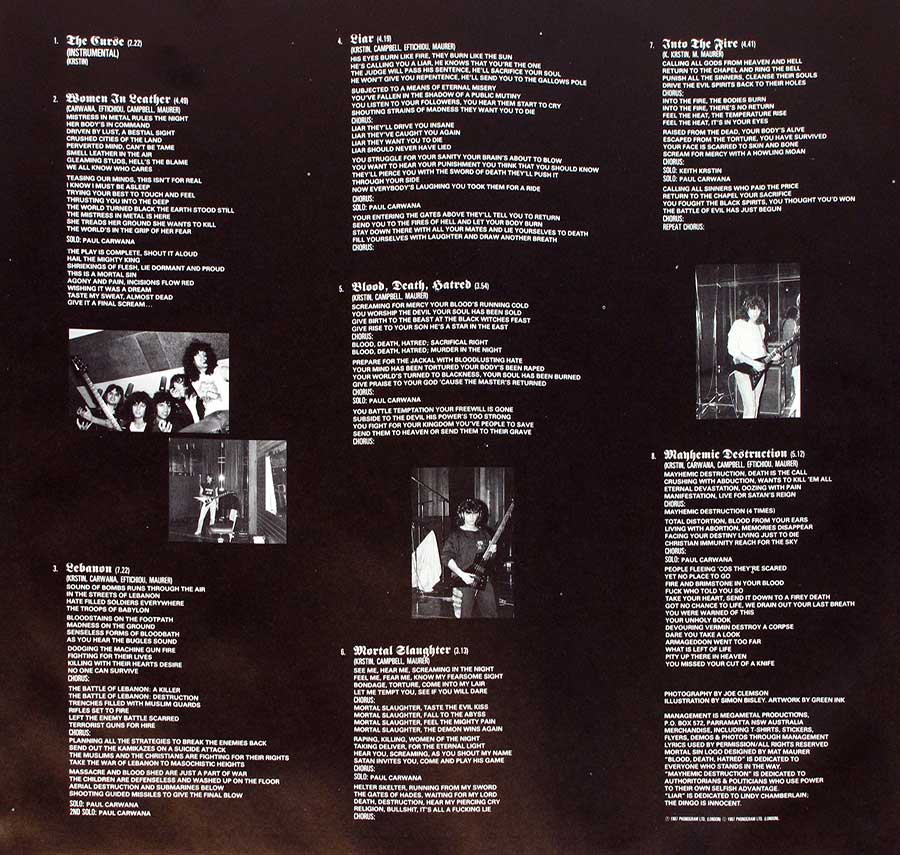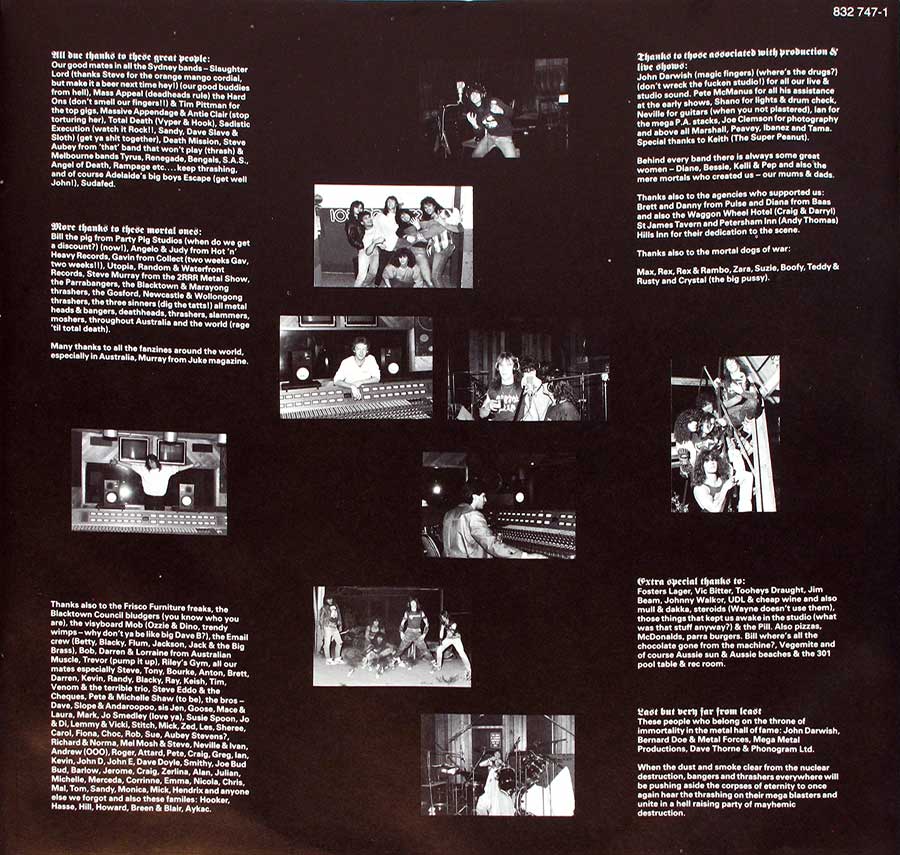 Close-up Photo of "Mayhemic Destruction" Record Label