---
ACID REIGN MOSHKINSTEIN Lyrics and Photo sleeve 12" VINYL EP ALBUM
Moshkinstein is the first official recording by "Acid Reign" and is an extended play record.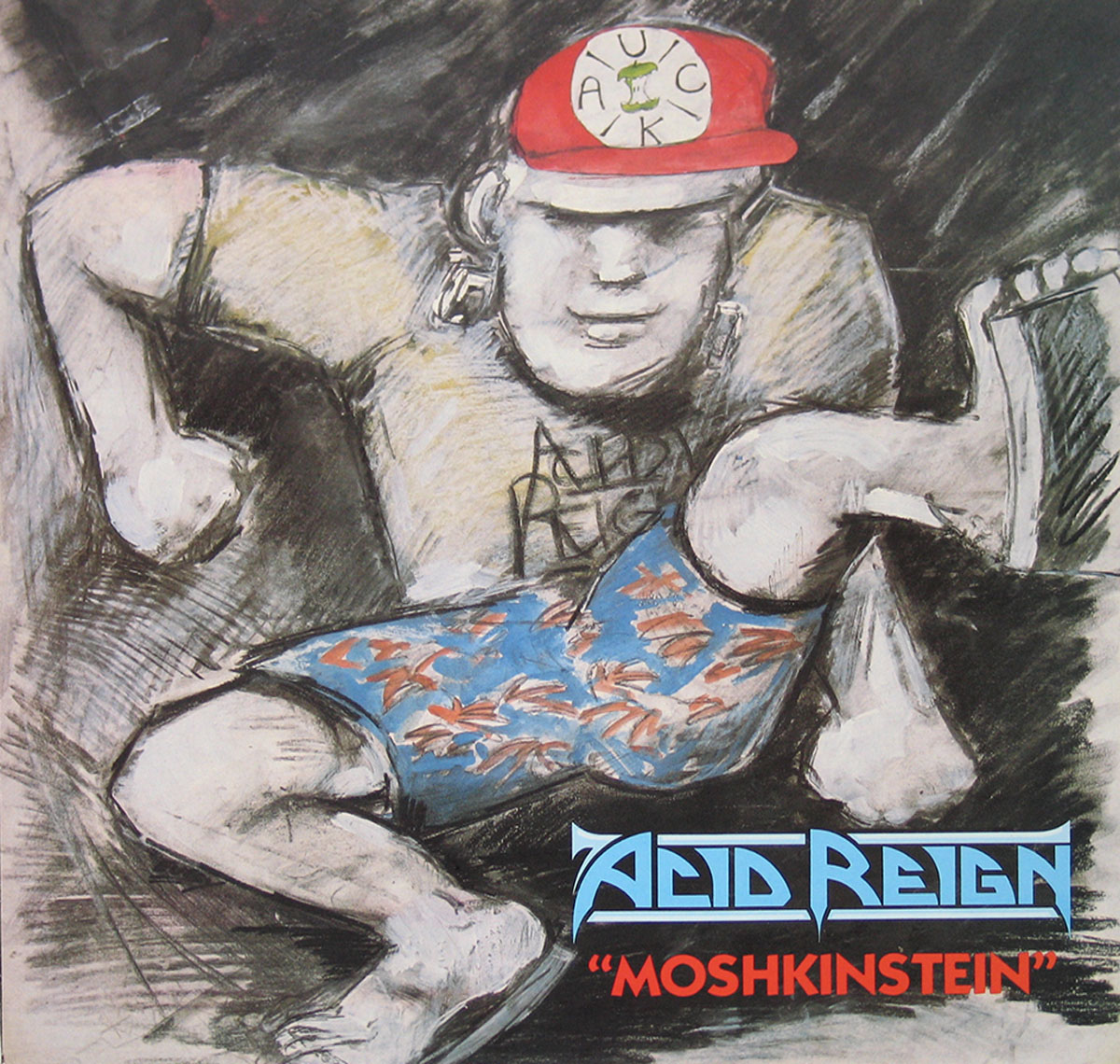 Collectors information / Album Description: 

This album "ACID REIGN - Moshkinstein" includes the original custom inner sleeve with album details, complete lyrics of all songs by and photos.

Music Genre:

British Thrash Metal ( NWOBHM )

Album Production Information:

The album: "ACID REIGN - Moshkinstein" was produced by: Uncle Bastard

Sound/Recording Engineer(s): Will Jackson and Uncle Bastard

This album was recorded 15-22 December 1987 at: Blue Strike Studio, Harrogate

Label Information:

Under One Flag M FLAG 20

Media Format:

12" LP Vinyl Stereo Gramophone Record
Total Album (Cover+Record) weight: 230 gram

Year & Country:

1988 Made in England
Band Members and Musicians on: ACID REIGN - Moshkinstein
Band-members, Musicians and Performers
Kev - Guitar
Gaz - Guitar
H - Vocals
Ramsey - Drums / Vocals
Ian - Bass
Track Listing of: "ACID REIGN - Moshkinstein"
The Songs/tracks on "ACID REIGN - Moshkinstein" are
Goddess - 3:27
Suspended Sentence - 6:43
Freedom of Speech - 3:08
Motherly Love - 7:00
Respect The Dead - 6:48
Chaos (Lambs To The Slaughter) - 4:24
Album cover photos of : ACID REIGN - Moshkinstein