---
STEVE STEVENS ATOMIC PLAYBOY'S HR GIGER BILLY IDOL 12" VINYL LP ALBUM
"Atomic Playboys" is the first album released by guitar virtuoso and songwriter Steve Stevens, best known for playing for Billy Idol for several years. The style of the songs varies widely, between the Rock tunes of the anthemic title track and guitar riffs typical of Billy Idol's hits like Rebel Yell, a cover of the Sweet's classic "Action", and elaborate works of Flamenco.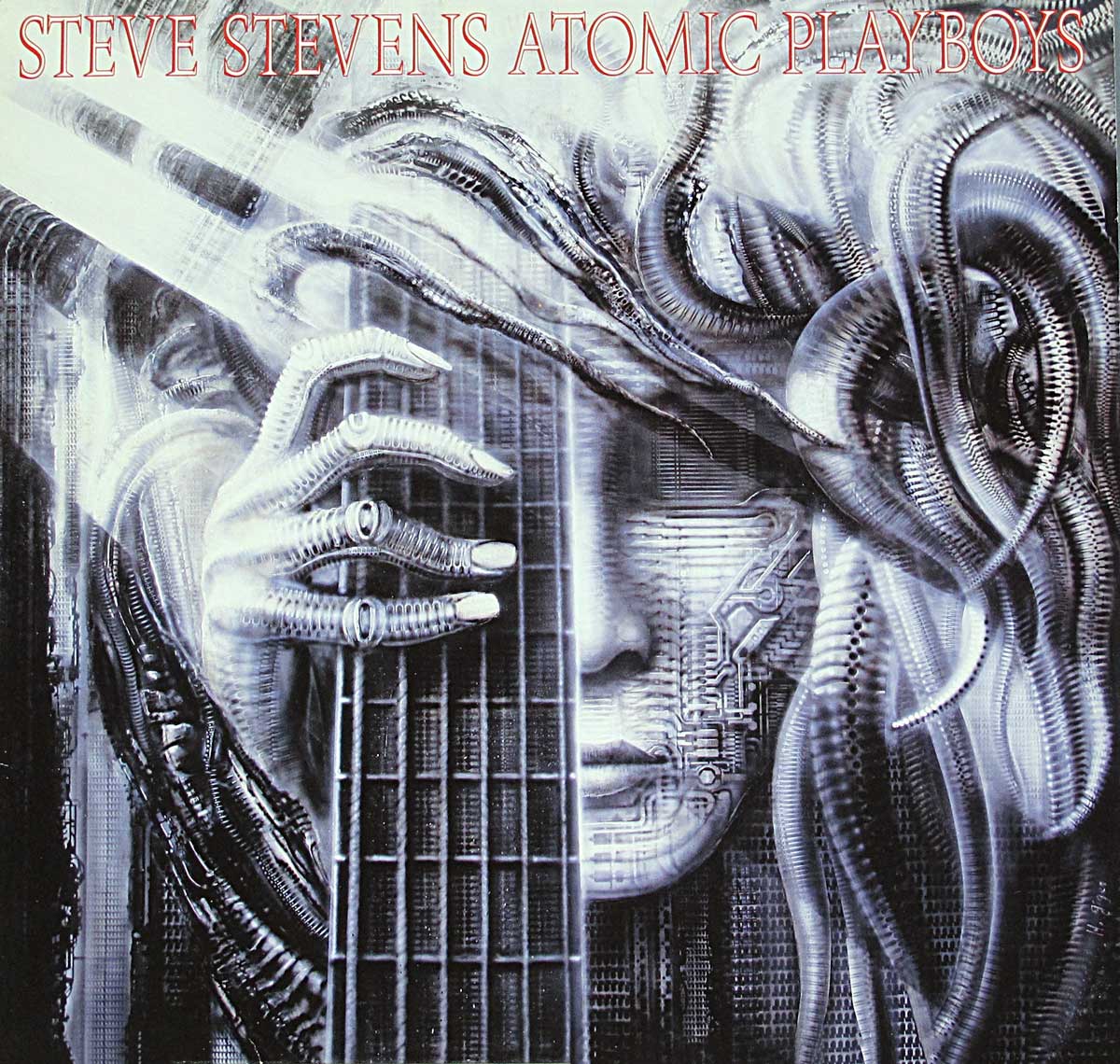 Album Summary:

The album cover art is by Swiss surrealist artist H.R. Giger (who designed the Xenomorph in the Alien film series).

Music Genre:

Rock Music

Album Production Information:

Produced by Beau Hill and Steve Stevens

Label Information:

Warner Bros WB 925 920 / WX261

Record Format:

12" LP Vinyl Gramophone Record

Year & Country:

1989 Made in Germany
Album cover photos of : Steve Stevens Atomic Playboys
Photo of Front Cover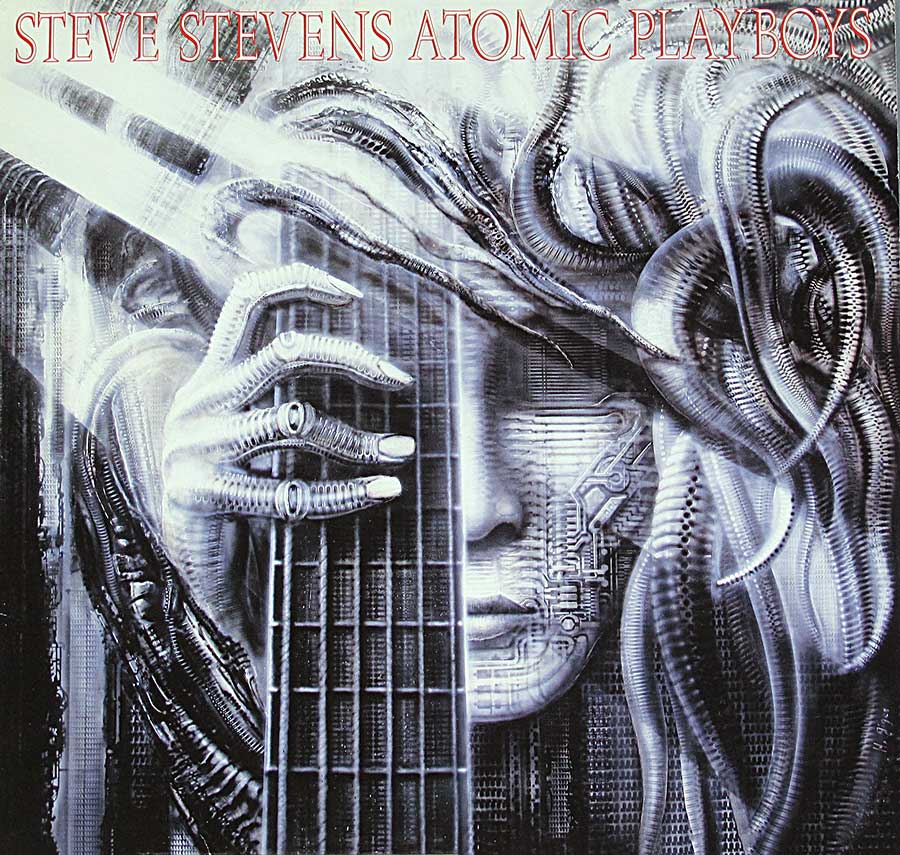 Photo of Album's Back Cover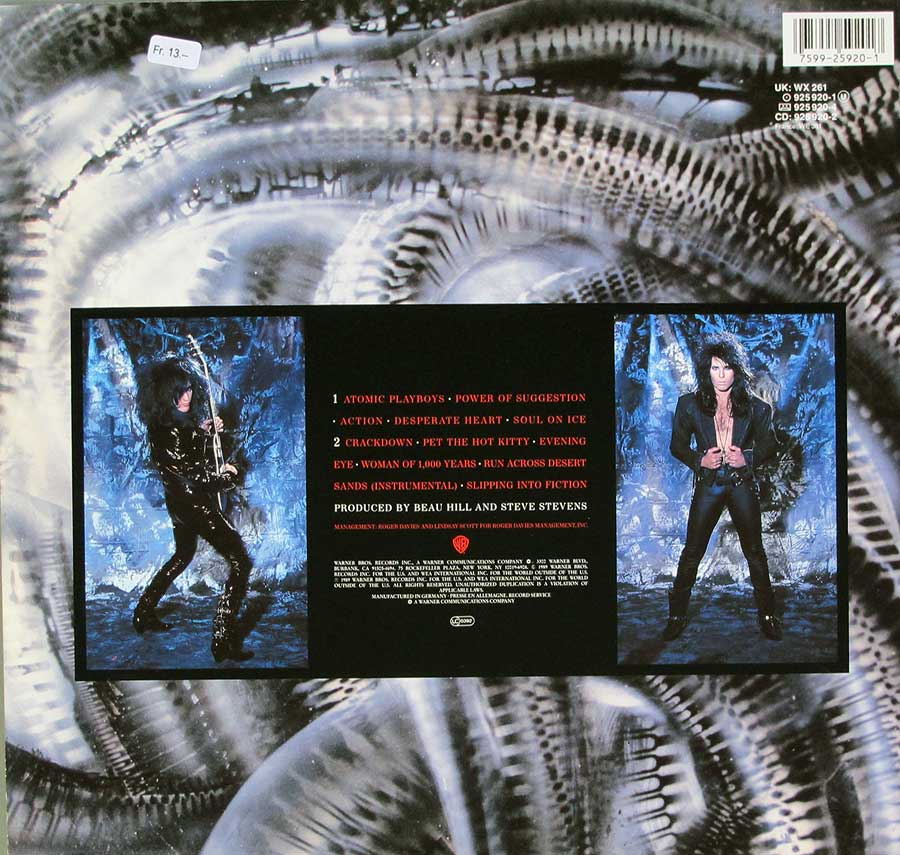 Close-up Photo of Custom Inner Sleeve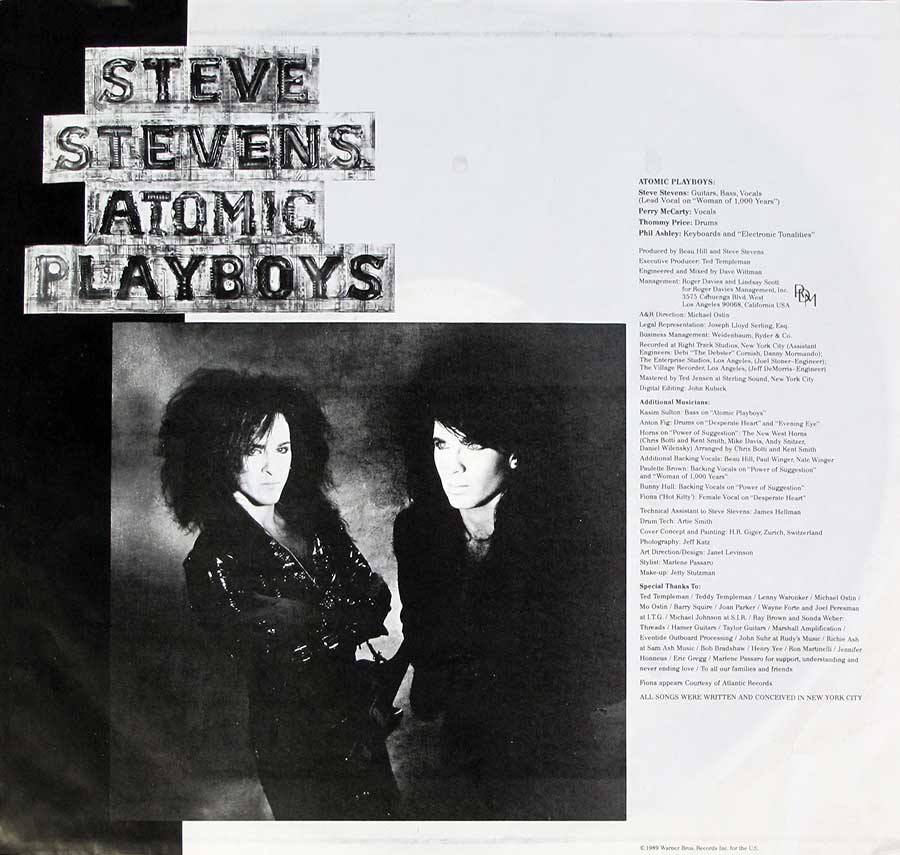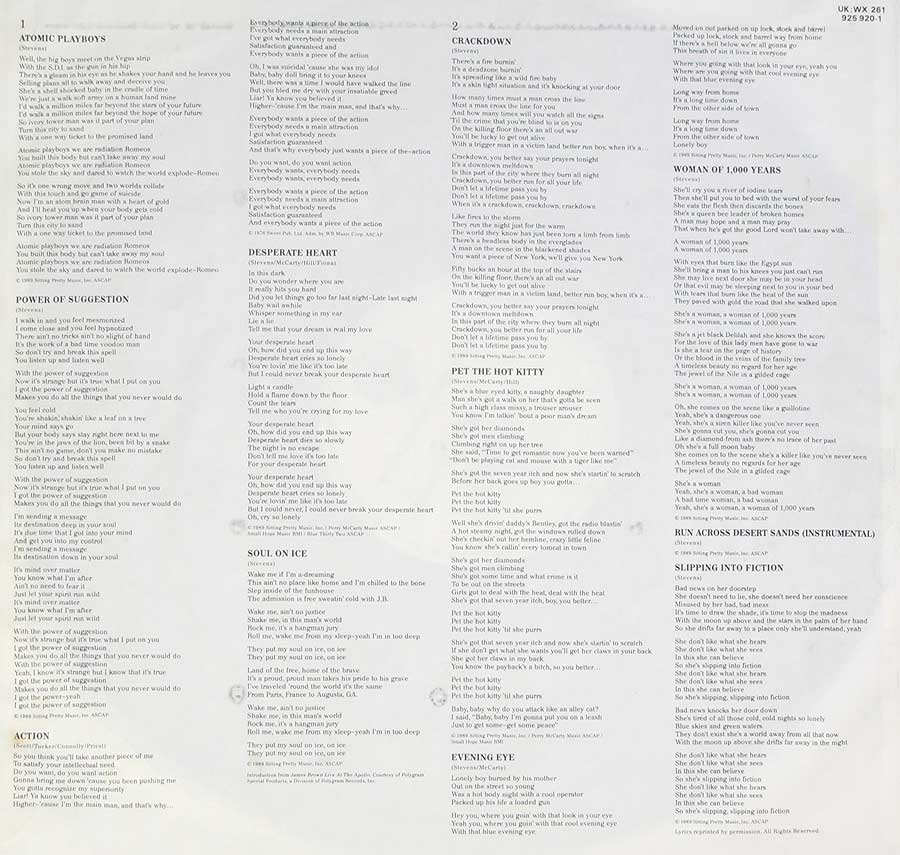 Photo of Record Label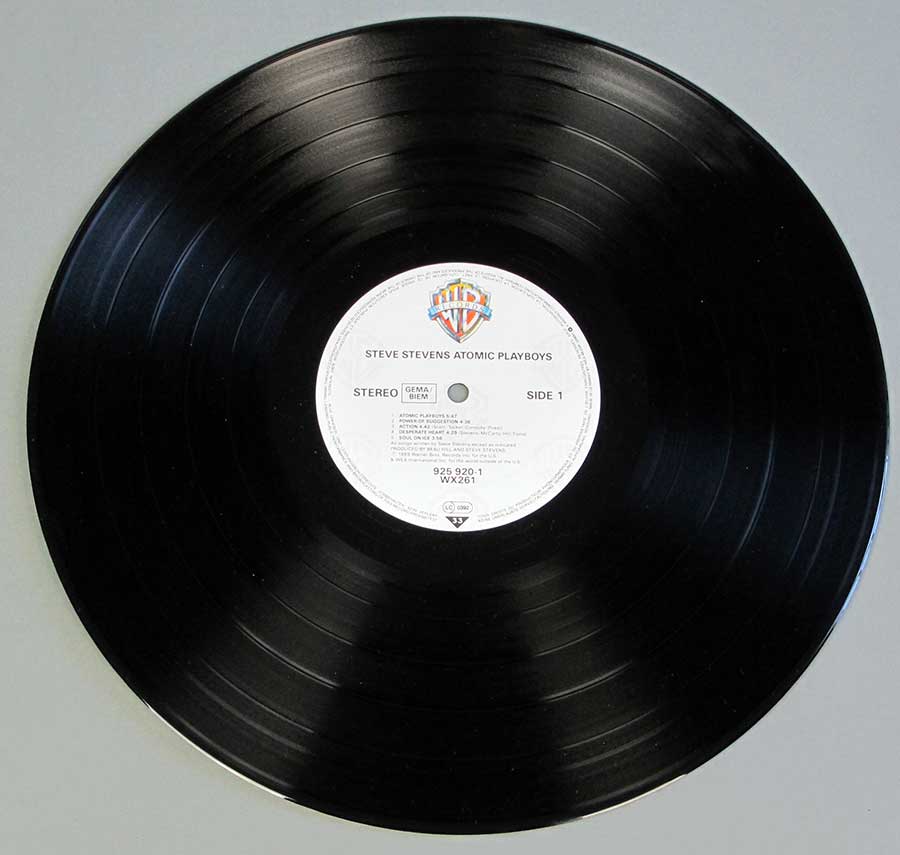 Note: the above pictures are actual photos of the album and allow you to judge the quality of cover. Slight differences in color may exist due to the use of the camera's flash.
Track Listing of: Steve Stevens Atomic Playboys
The Song/tracks on "Steve Stevens Atomic Playboys" are
Atomic Playboys
Power of Suggestion
Action
Desperate Heart
Soul on Ice
Crackdown
Pet the Hot Kitty
Evening Eye
Woman of 1,000 Years
Run Across Desert Sands [Instrumental]
Slipping into Fiction
---