---
Errol Dunkley O.K. Fred (Reggae, Dub, Dance) 12" VINYL LP ALBUM
"OK Fred" is a cover version of a song written by John Holt, performed by the Jamaican Reggae Musician "Errol Dunkley" and a hit in the UK Singles Chart during 1979. This web-page has hi-res photos of the album covers, record label and a detailed description.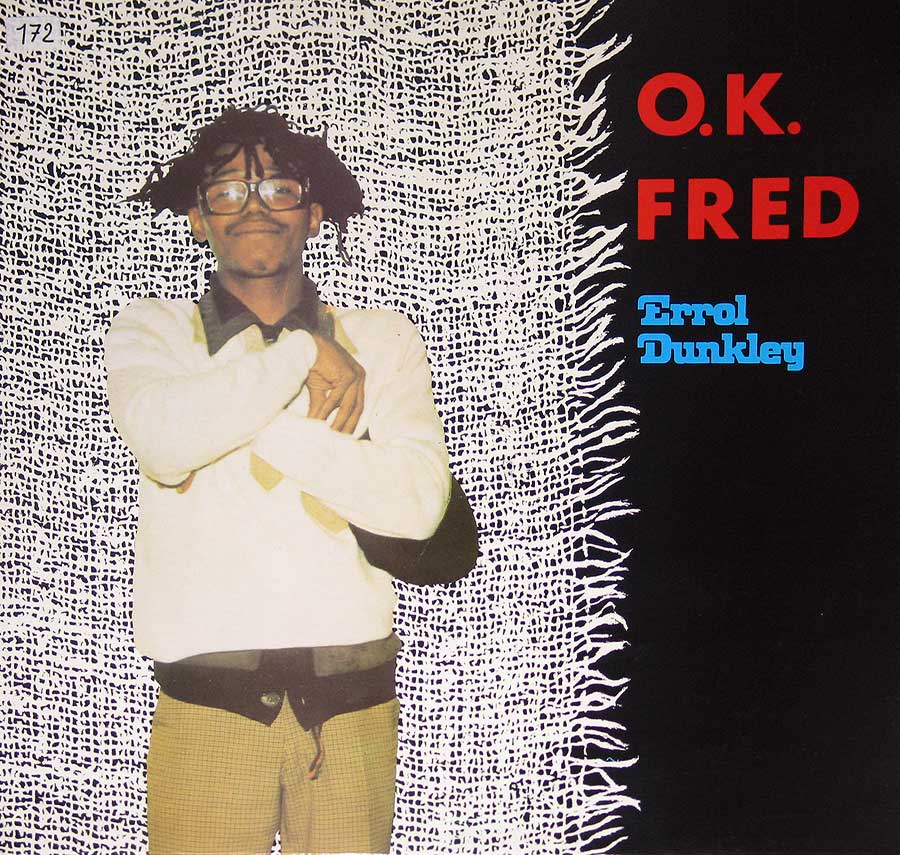 Album Description:

Music Genre:

Reggae, Dub, Dance, Disco
Music

Collector Notes:

Recorded at Channel One, Kingston, Jamaica

Record Label Information:

Celluloid CEL 2, 006543

Media Format:

12" LP Vinyl Gramophone Record

Year & Country:

Made in France
Album cover photos of : Errol Dunkley O.K. Fred (Reggae, Dub, Dance)
Photo of Front Cover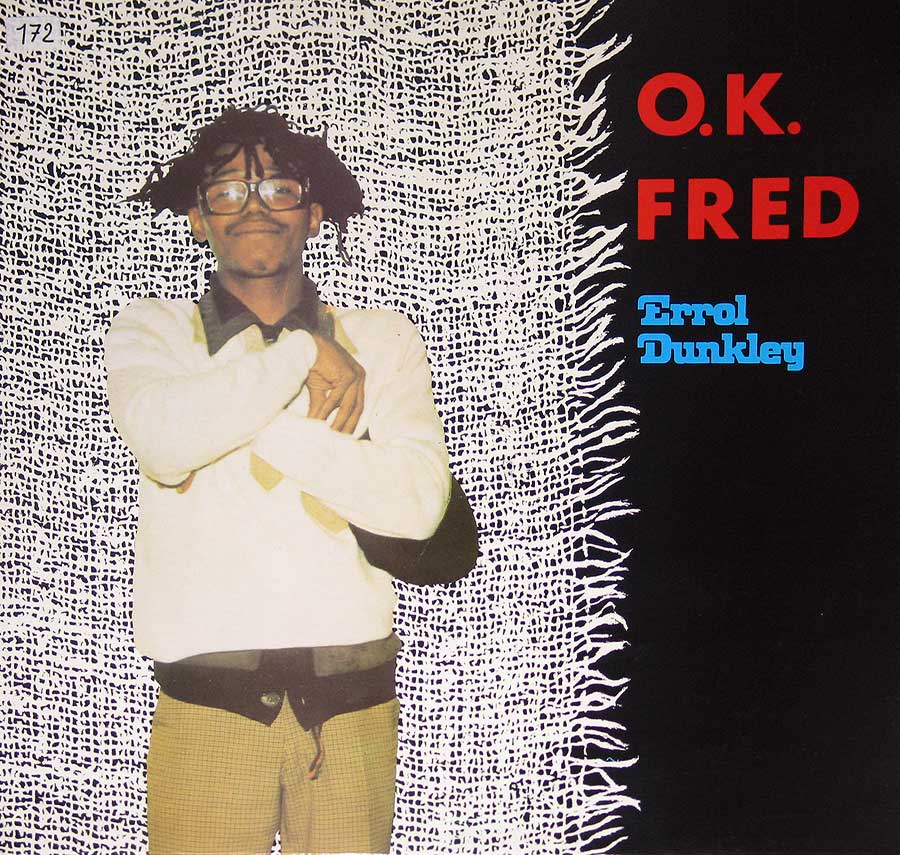 Photo of Album's Back Cover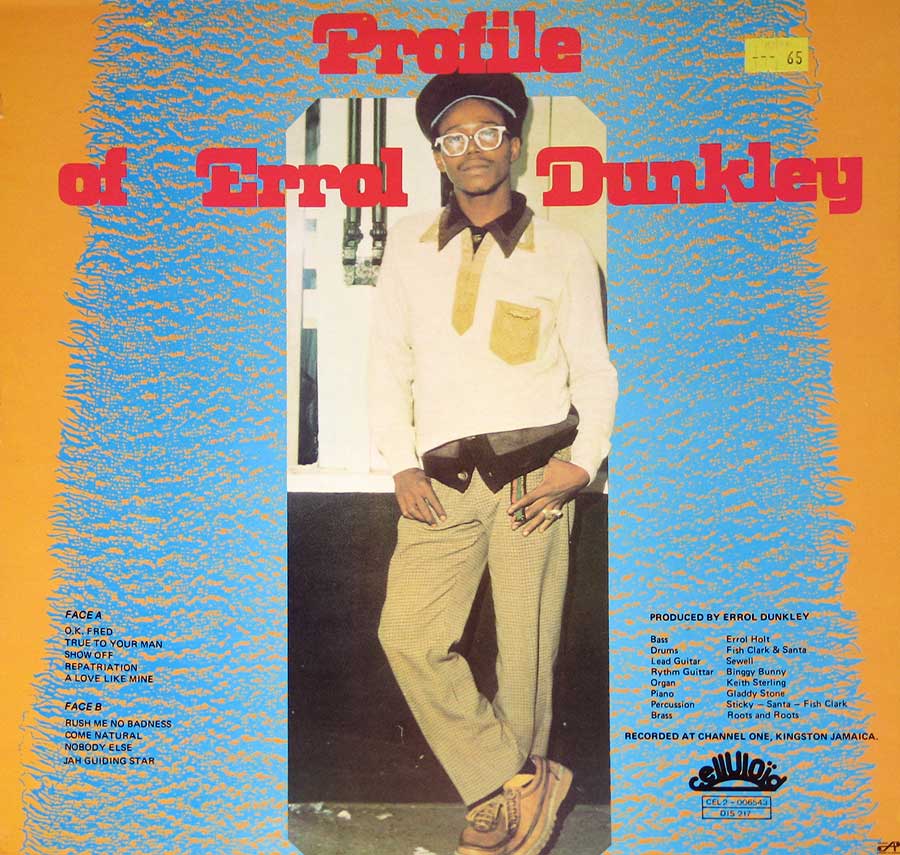 Photo of Record Label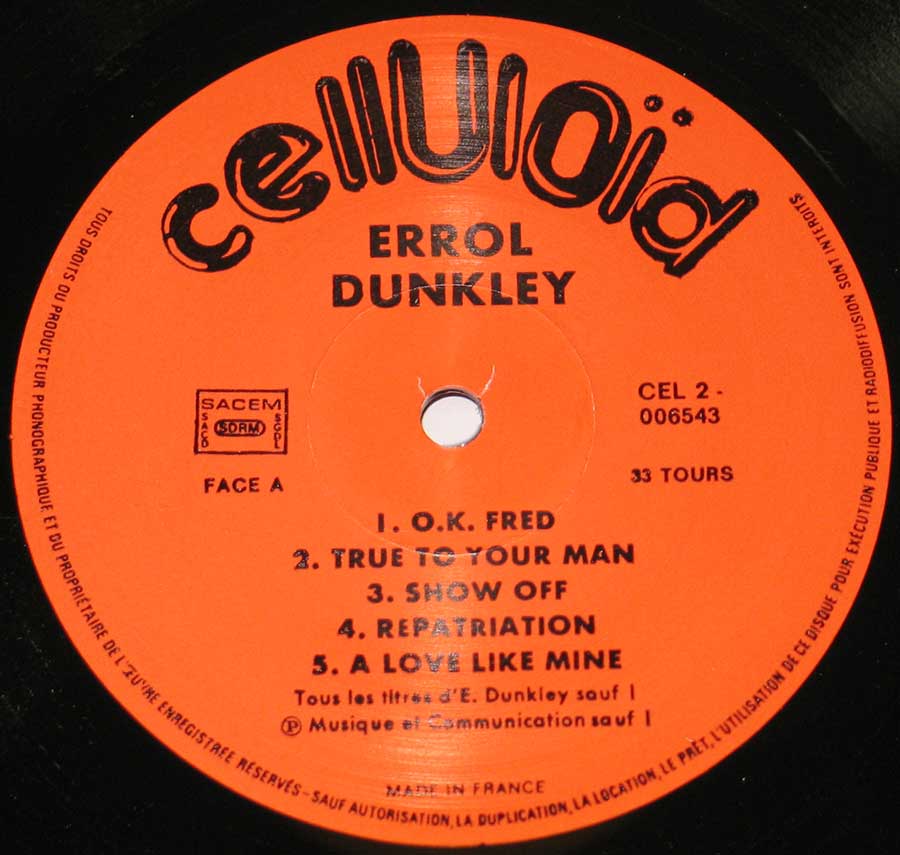 Note: The images on this page are photos of the actual album. Slight differences in color may exist due to the use of the camera's flash. Images can be zoomed in/out ( eg pinch with your fingers on a tablet or smartphone ).
Band Members and Musicians on: Errol Dunkley O.K. Fred (Reggae, Dub, Dance)
Musicians
Errol Holt
Fish Clark & Santa
Sewell
Binggy Bunny
Keith Sterling
Gladdy Stone
Sticky
Roots and Roos
Track Listing of: Errol Dunkley O.K. Fred (Reggae, Dub, Dance)
Side One:
O.K. Fred
True to your Man
Show Off
Repatriation
A Love Like Mine
Side Two:
Rush me no Badness
Come Natural
Nobody Else
Jah Guiding Star
---