---
Klaatu - Magentalane - Canadian Prog Rock 1981 12" VINYL LP ALBUM
The album was not released in the U.S. since Capitol Records had dropped the band following the failure of Endangered Species. Although the band signed with Canada's division of Capitol, it was only released in Canada and remains their last official album
This web page has photos of album covers, inner sleeves, record labels together with production details, musicians and track-listing.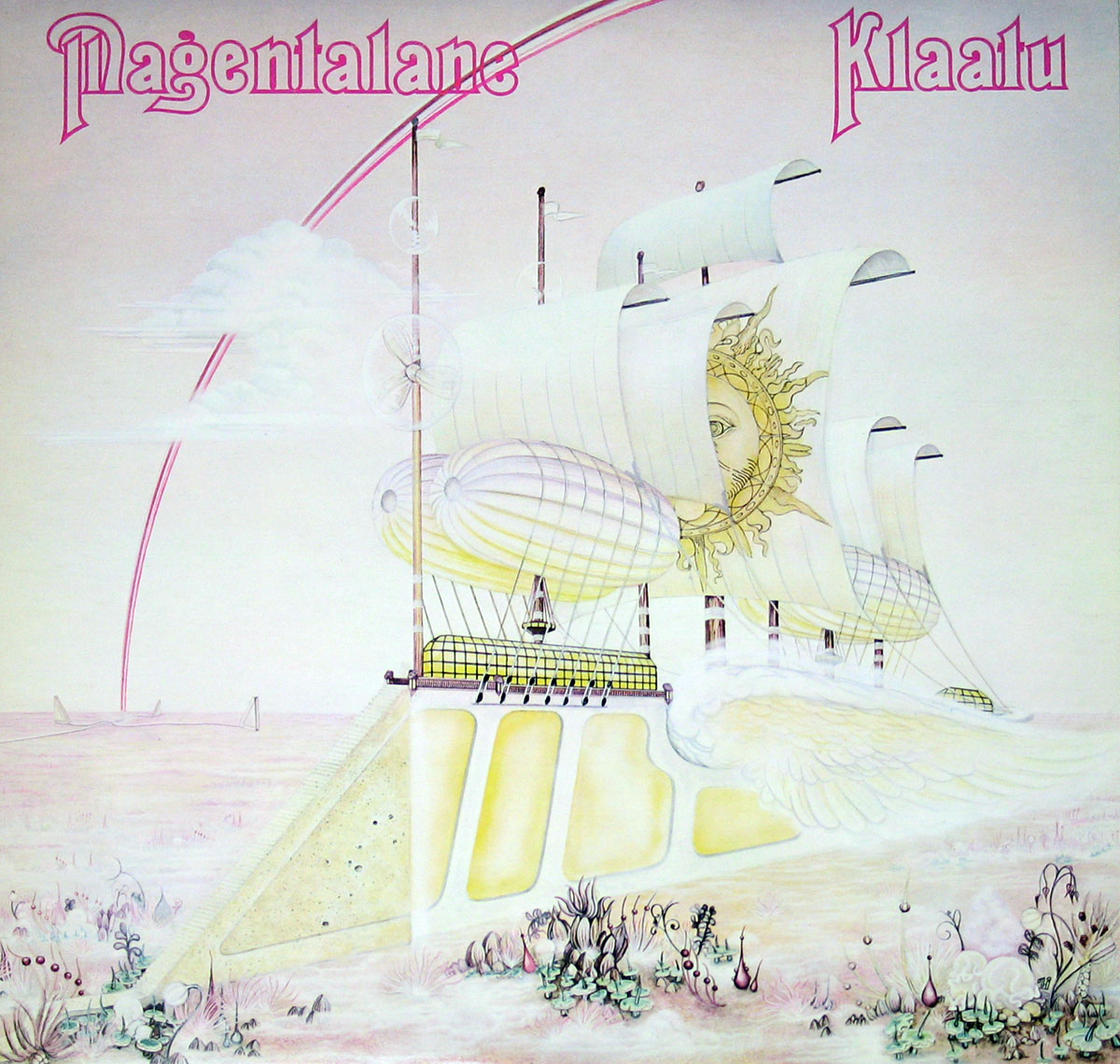 Music Genre:

Canadian Progressive Rock Music

Collector Notes:

The album was not released in the U.S. since Capitol Records had dropped the band following the failure of Endangered Species. Although the band signed with Canada's division of Capitol, it was only released in Canada as a result (though it was also released eventually in Mexico).

This album includes the original custom inner sleeve with album details, complete lyrics of all songs by Klaatu and photos of Klaatu's band-members

Album Production Information:

Produced by Klaatu
Recorded at ESP Studios, Buttonville, Canada
Album cover art: Ted Jones, First Impressions, Markham Ontario.

Record Label Information:

Capitol records ST-6487 / A-6487

Media Format:

12" LP Vinyl Gramophone Record

Year & Country:

1981 Made in Canada
Album cover photos of : Klaatu Magentalane
Photo of Front Cover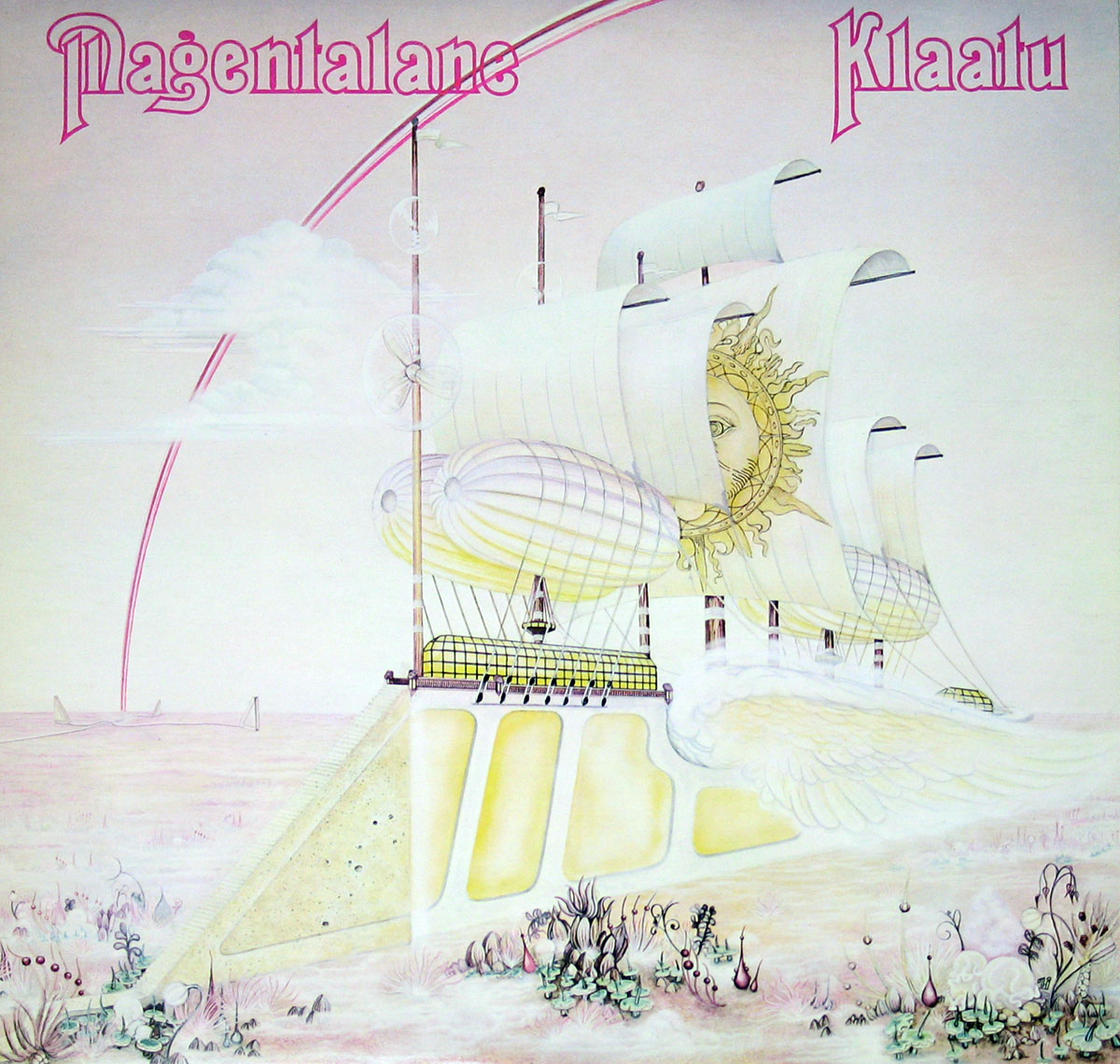 Photo of Record Label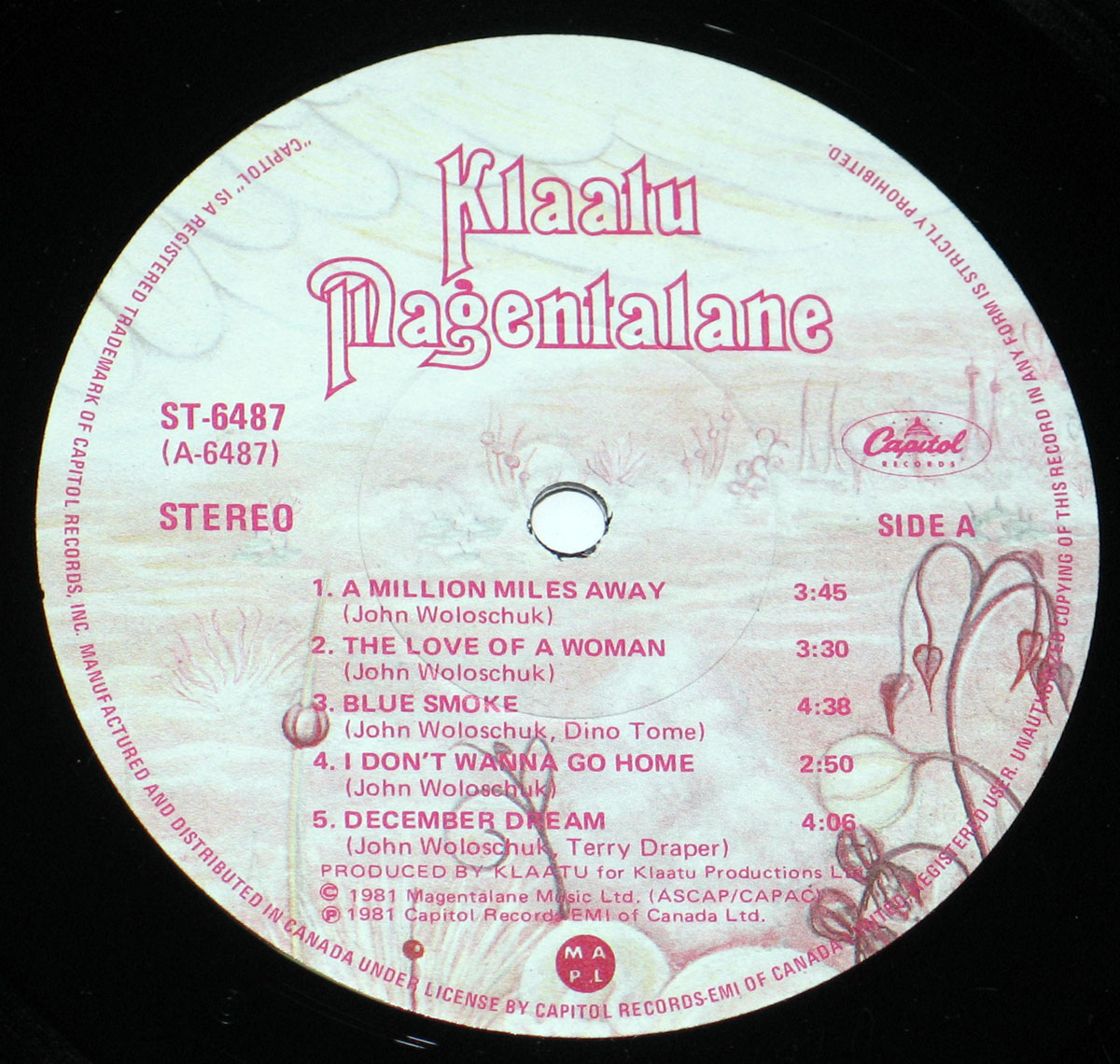 Note: The images on this page are photos of the actual album. Slight differences in color may exist due to the use of the camera's flash. Images can be zoomed in/out ( eg pinch with your fingers on a tablet or smartphone ).
Band Members and Musicians on: Klaatu Magentalane
Band-members, Musicians and Performers
John Woloschuk
Dee Long
Terry Draper
Track Listing of: Klaatu Magentalane
The Song/tracks on "Magentalane" are:
A Million Miles Away
The Love Of A Woman
Blue Smoke
I Don't Wanna Go Home
December Dream
Magentalane
At The End Of The Rainbow
Mrs. Toad's Cookies
Maybe I'll Move To Mars
Magentalane (It Feels So Good)
---