---
VENOM - WARHEAD British Heavy / Black Metal NWOBHM 12" MAXI SINGLE Vinyl
This is the extended version of the WARHEAD a song released by the British Heavy Metal band "VENOM" in 1984. This extended play record also contains the bonus track: "Seven Gates Of Hell". Lyrics of the all the songs by VENOM has been printed on the album's back cover. This web page has photos of album covers, inner sleeves, record labels together with production details, musicians and track-listing.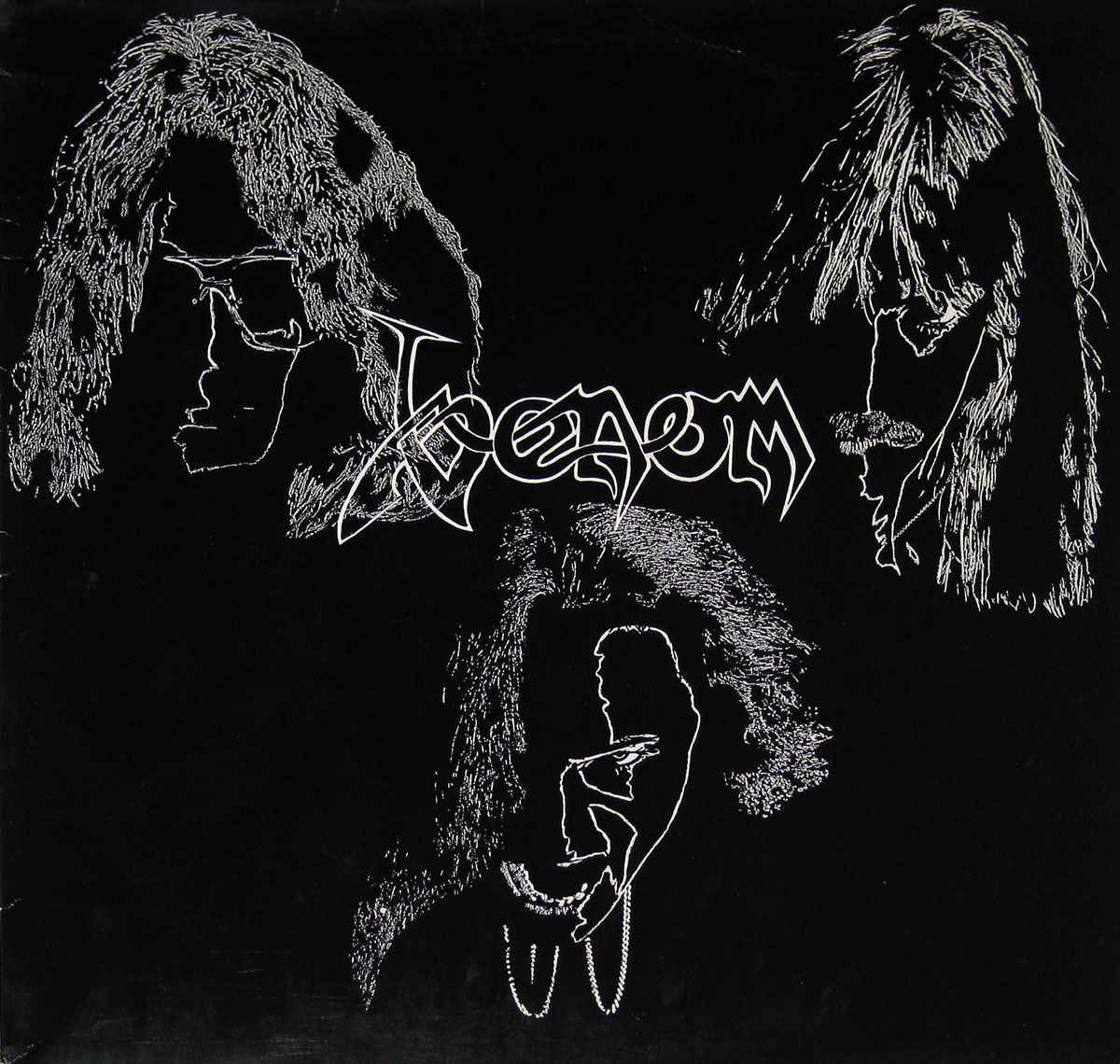 Music Genre:

Punk Crossover Black/Death Metal

Album Production Information:

The album: "Warhead" was produced by: Venom
Sound/Recording Engineer(s): E. Nichol, M. Smith

Label Information:

Roadrunner RR 125516

Media Format:

12" Vinyl Stereo Gramophone Record
Total Album (Cover+Record) weight: 230 gram

Year & Country:

1983 Made in Holland
Track Listing of: "Warhead"
The Songs/tracks on "Warhead" are
Side One:
Warhead
Lady Lust
Side Two:
The 7 Gates of Hell
Album cover photos of : VENOM Warhead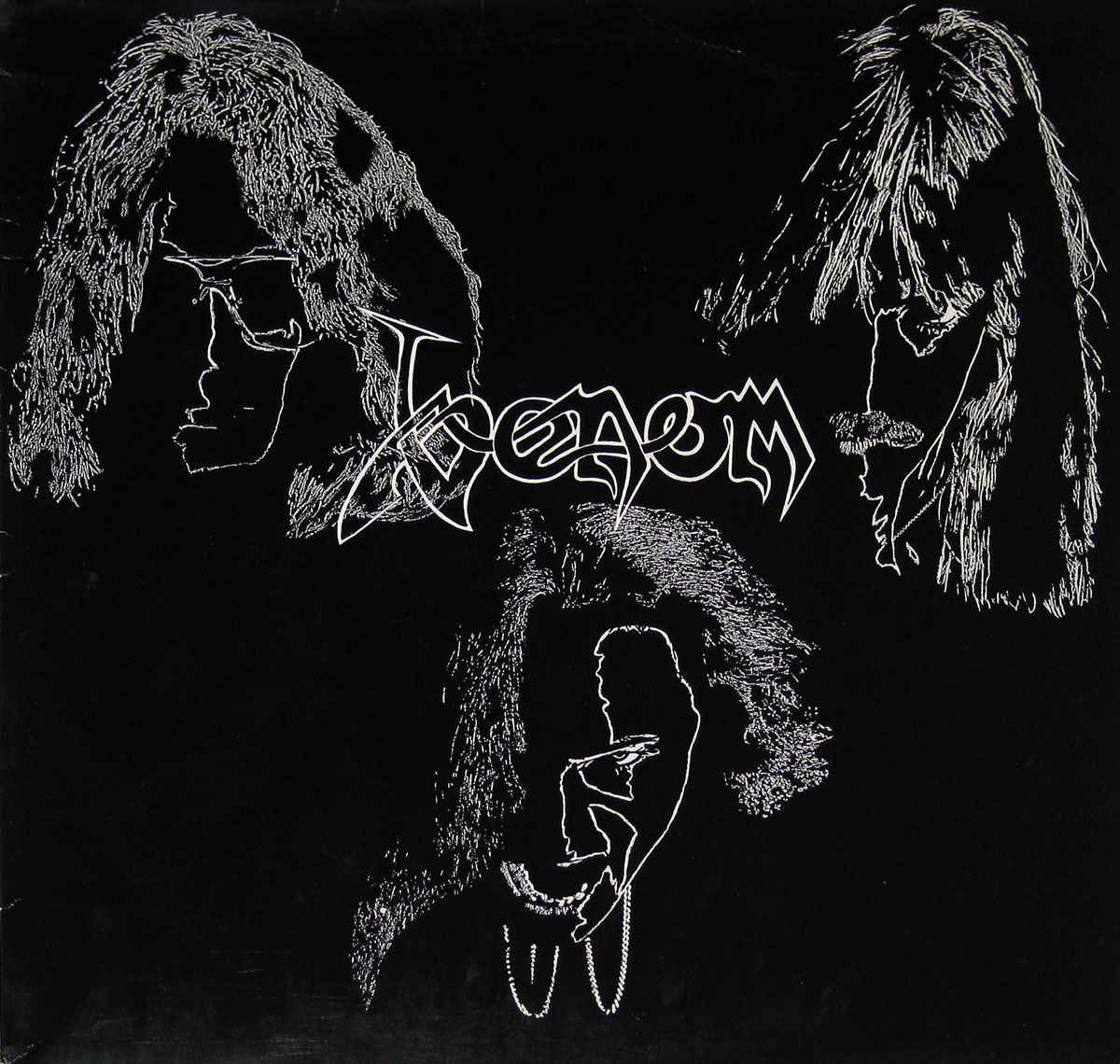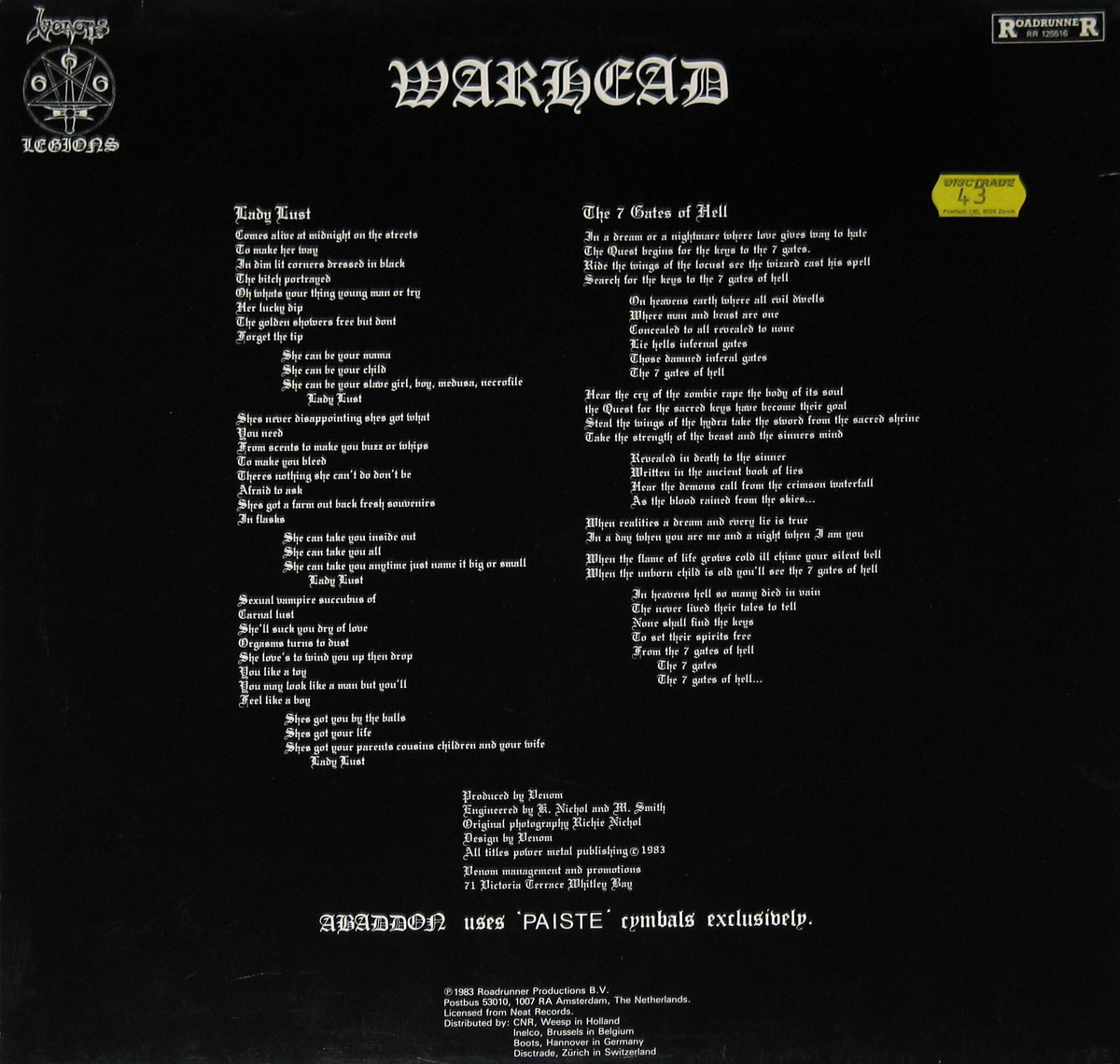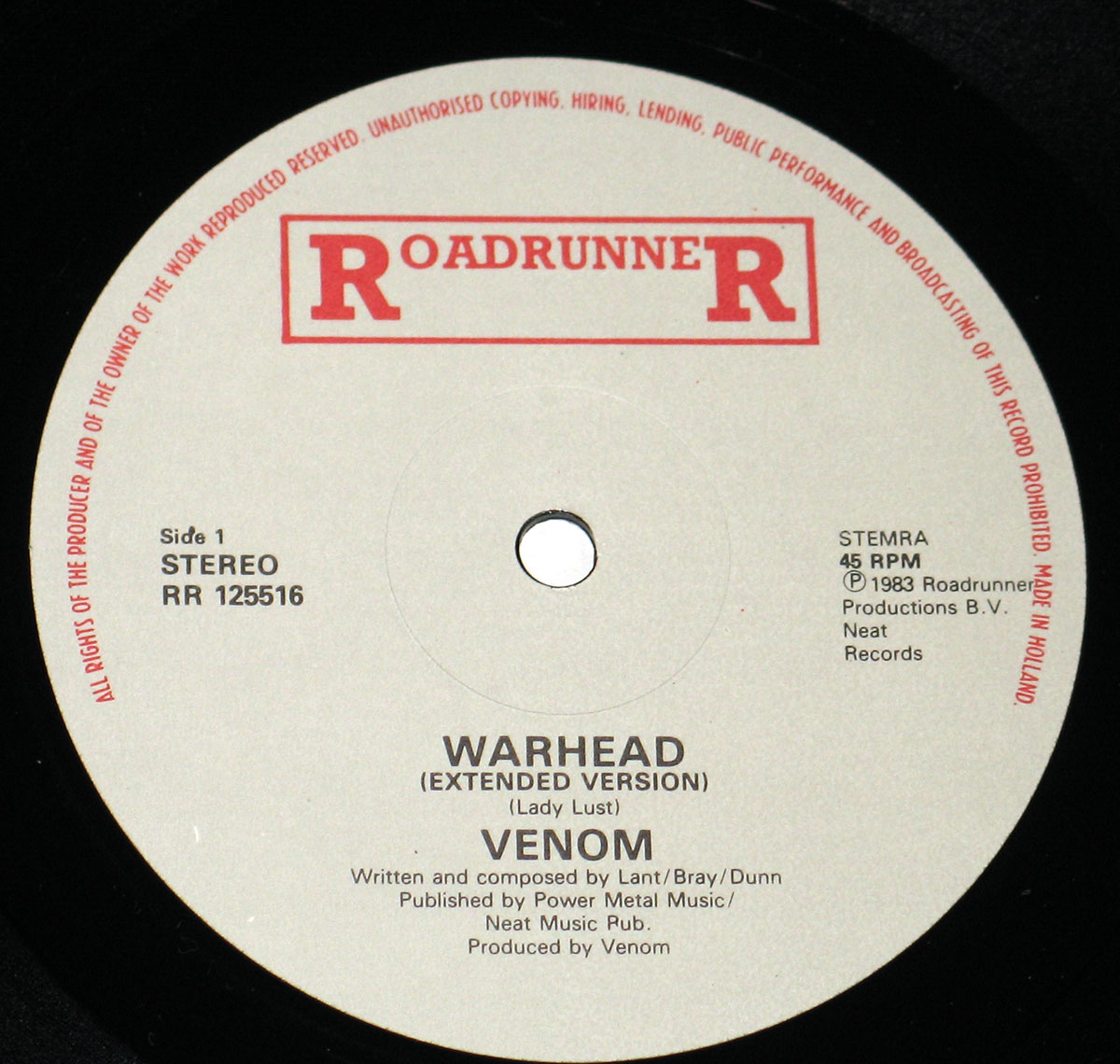 Note: The images on this page are photos of the actual album. Slight differences in color may exist due to the use of the camera's flash.
---
---