---
VENOM AT WAR WITH SATAN Gatefold NEAT BERNETT 12" VINYL LP ALBUM
"At War with Satan" is the third album by heavy metal band Venom. With this album, they went back to the more raw, unpolished sound of Welcome to Hell after the more refined albeit darker and heavier sound of Black Metal. This is especially emphasized with the raspy vocals. Shortly after its release, the HMV and WH Smith record chains withdrew the album from their shelves due to its "controversial content", an odd reaction considering that At War With Satan is generally not considered more controversial than any of the earlier Venom albums. Arguably, it was a reaction to the increased publicity the group had received.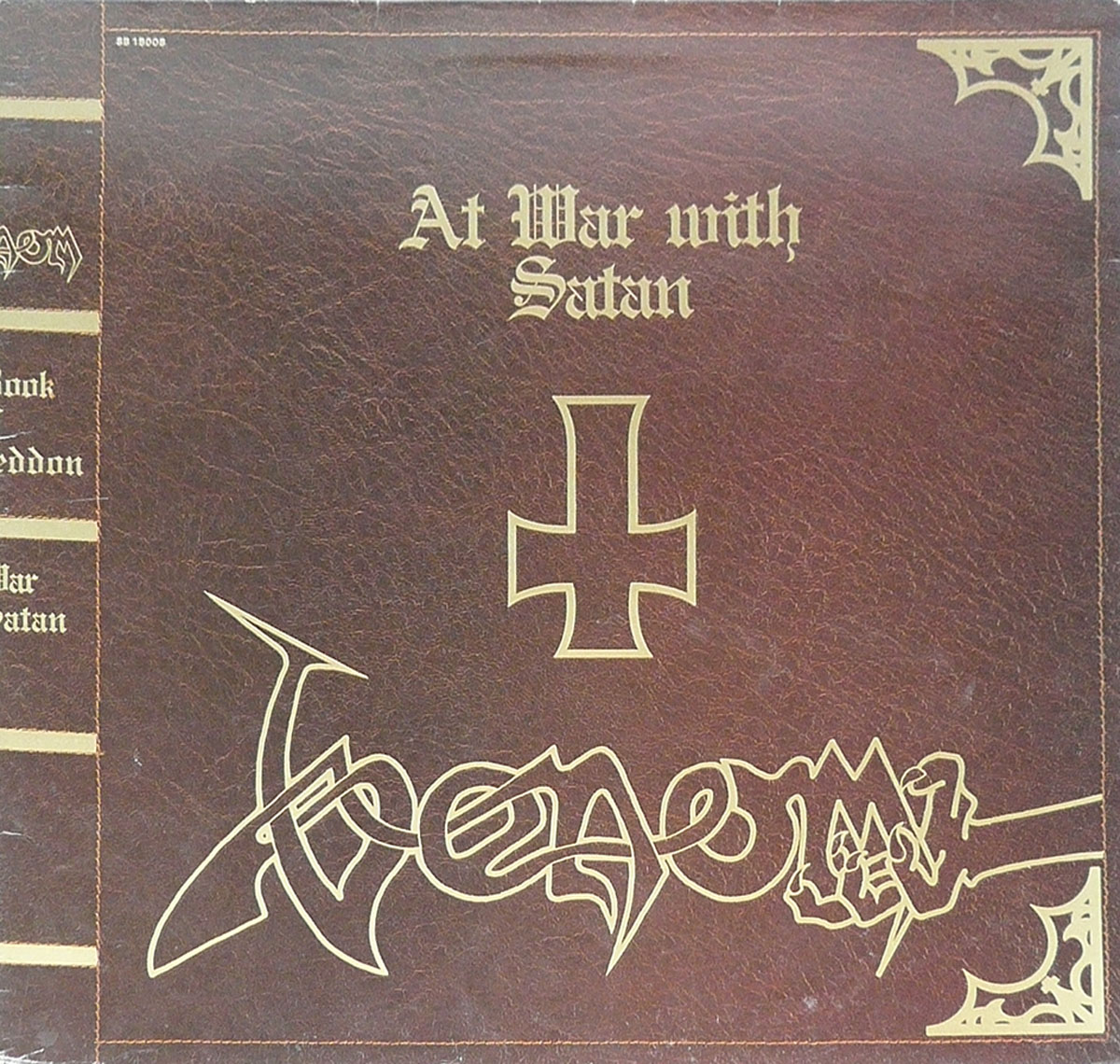 Album Production Information:

Gatefold (FOC) cover design with artwork / photos on the inside cover pages.



Music Genre:

Punk Crossover Death/Black Metal

Album Production Information:

The album: "At War with Satan" was produced by: Venom

Label Information:

Neat / Bernett Records SB 18008

Media Format:

12" Vinyl Stereo Gramophone Record
Total Album (Cover+Record) weight: 270 gram

Year & Country:

1984 Made in France
Band Members and Musicians on: VENOM At War with Satan
Band-members, Musicians and Performers
Cronos - bass guitar, vocals
Mantas - guitar
Abaddon - drums
Track Listing of: "At War with Satan"
The Songs/tracks on "At War with Satan" are
At War with Satan 19:57
Rip Ride 3:08
Genocide 3:58
Cry Wolf 4:18
Stand Up (And Be Counted) 3:31
Women, Leather and Hell 3:21
Aaaaargghh 2:24
Album cover photos of : VENOM At War with Satan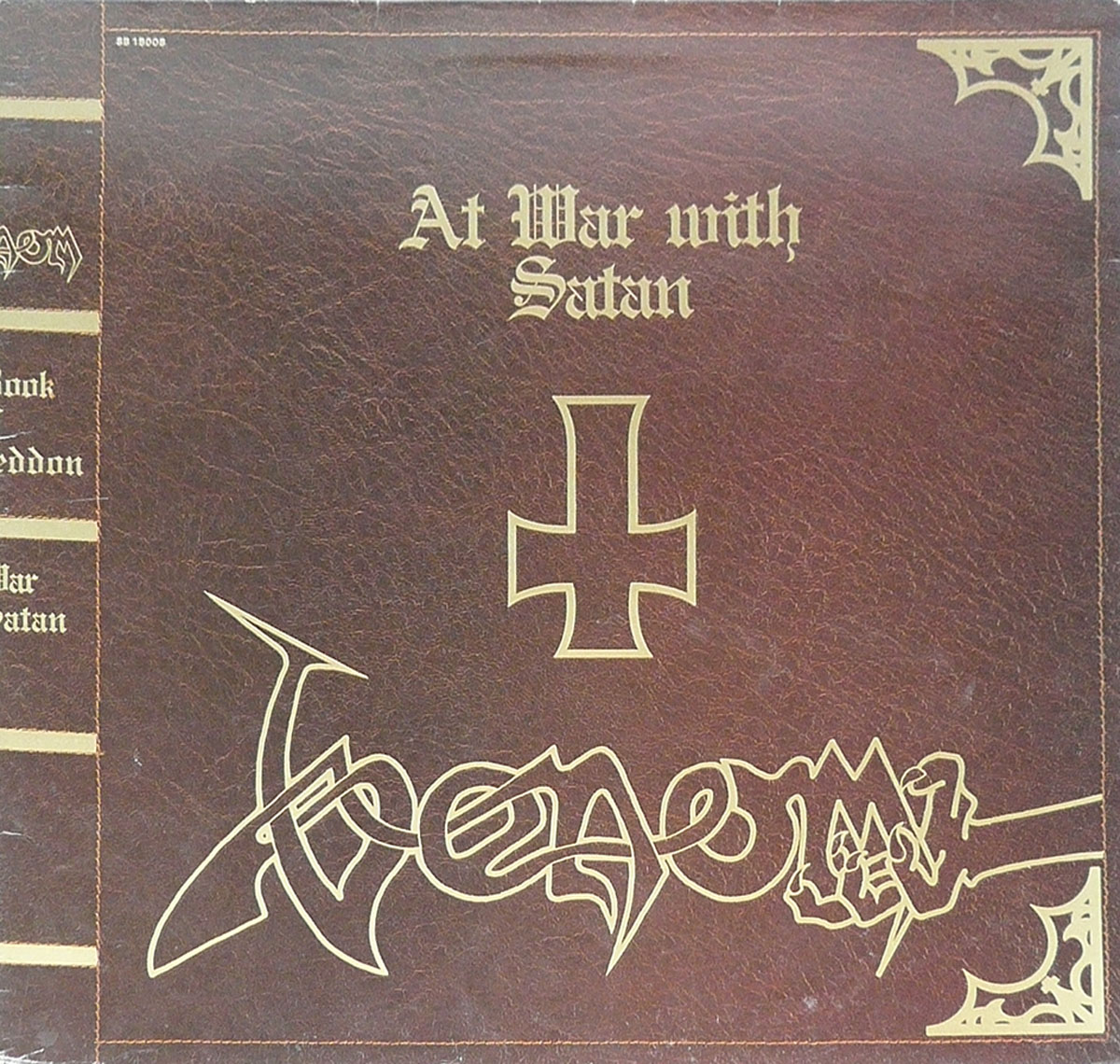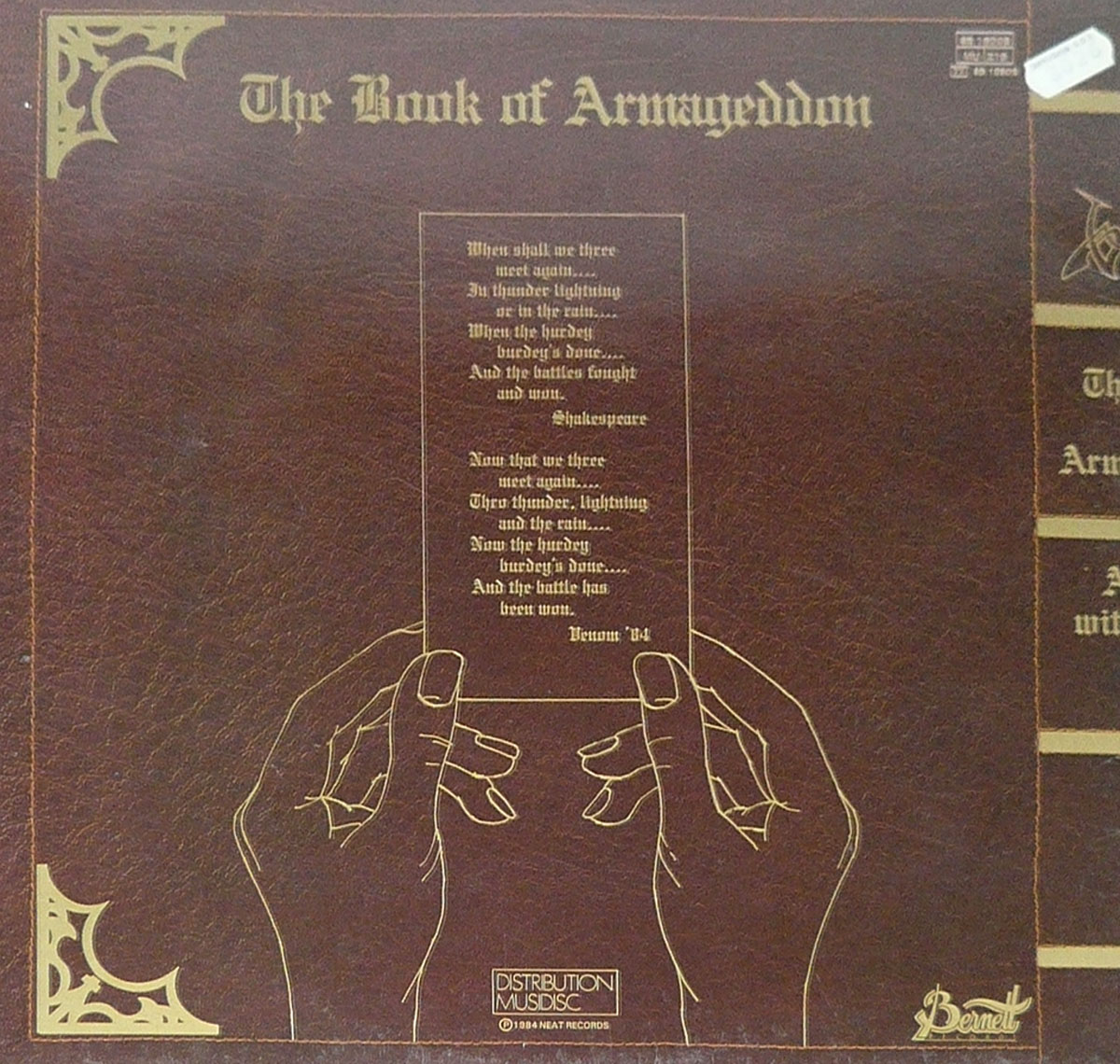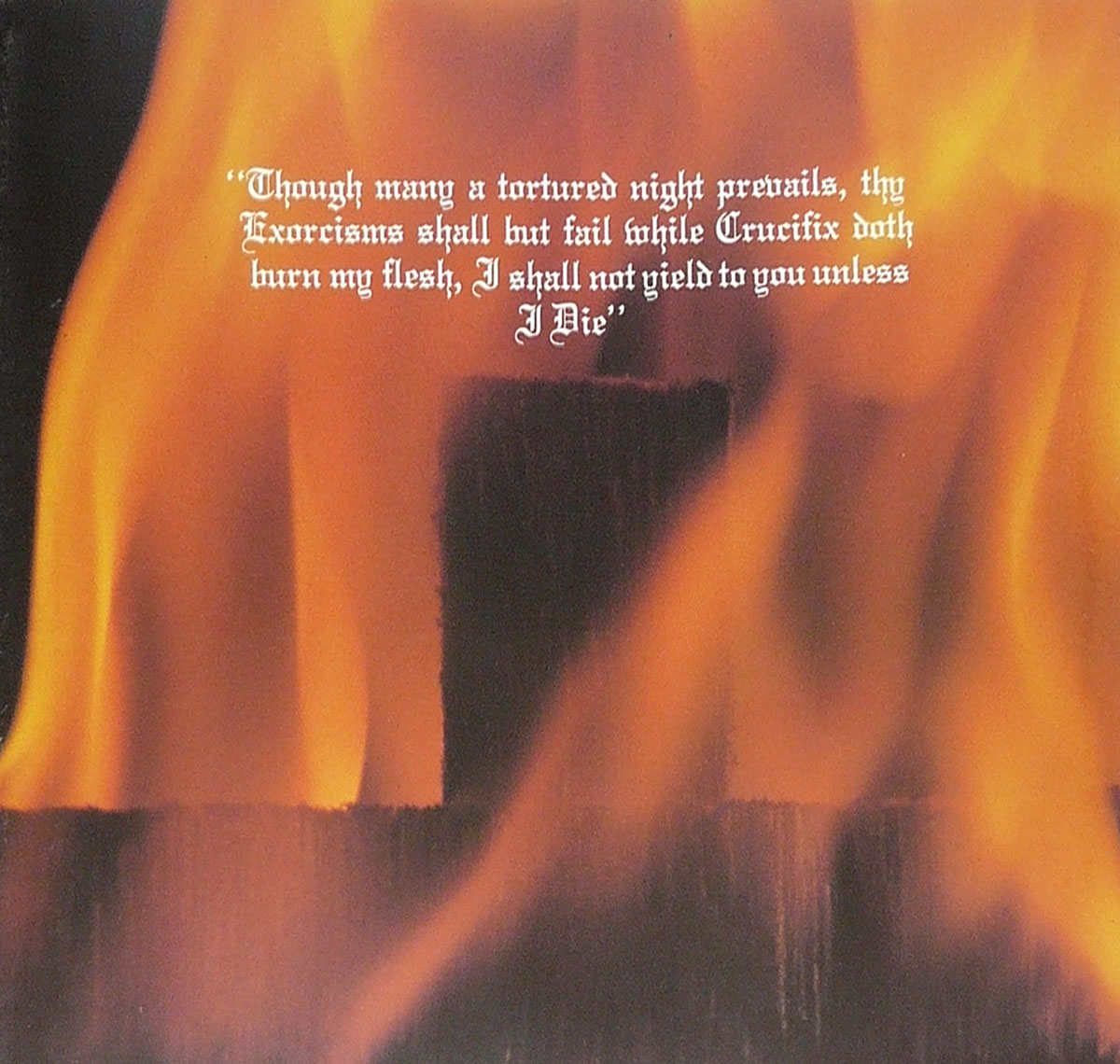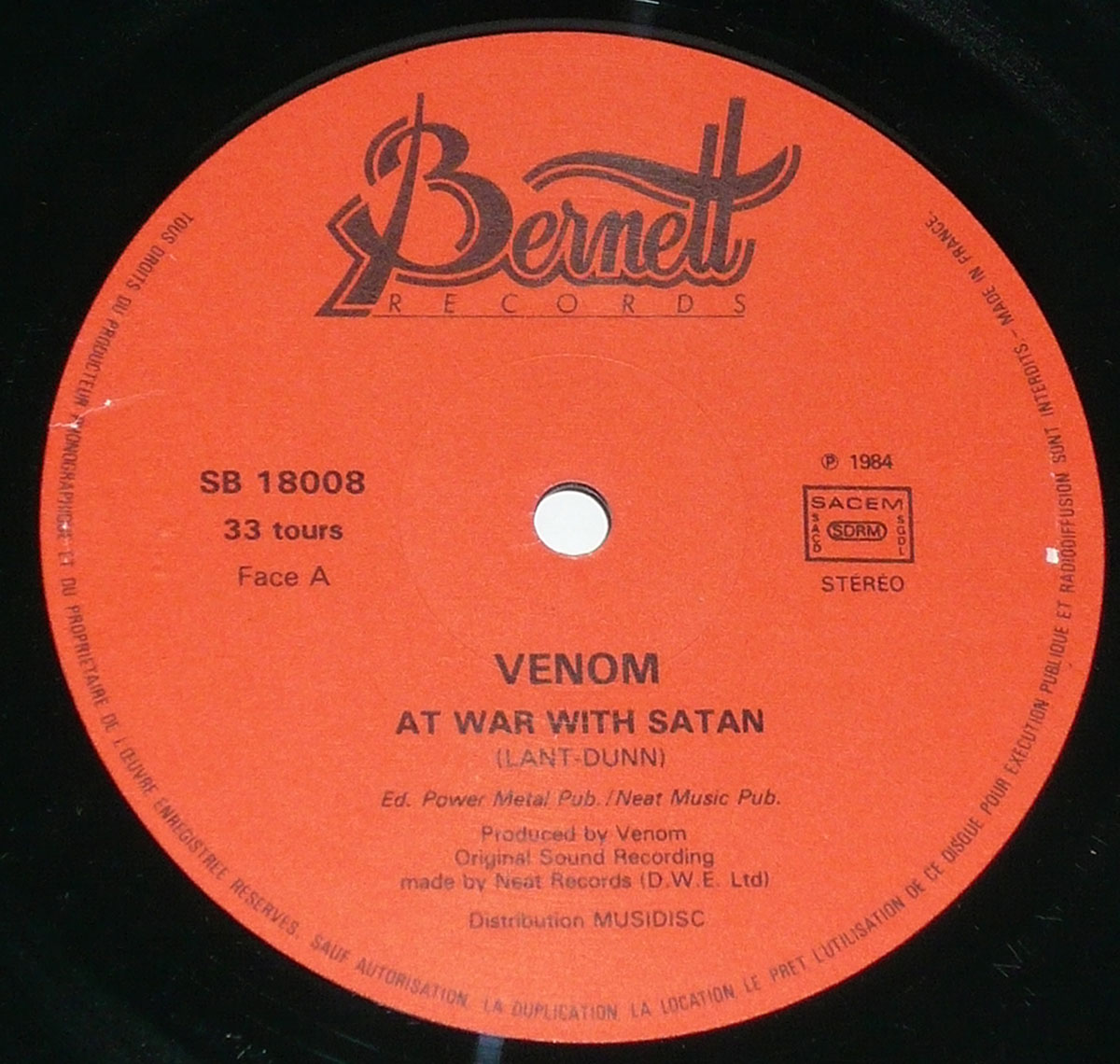 Note: The images on this page are photos of the actual album. Slight differences in color may exist due to the use of the camera's flash.
---
---