---
Go-Go's - Vacation - New Wave Rock 1982 12" VINYL LP ALBUM
"Vacation" is the 1982 and second album released by the American New Wave Rock band "The Go-Go's". The single "Vacation" was also issued as perhaps the first cassette single ever. This web-page has hi-res photos of the album covers, record label and a detailed description.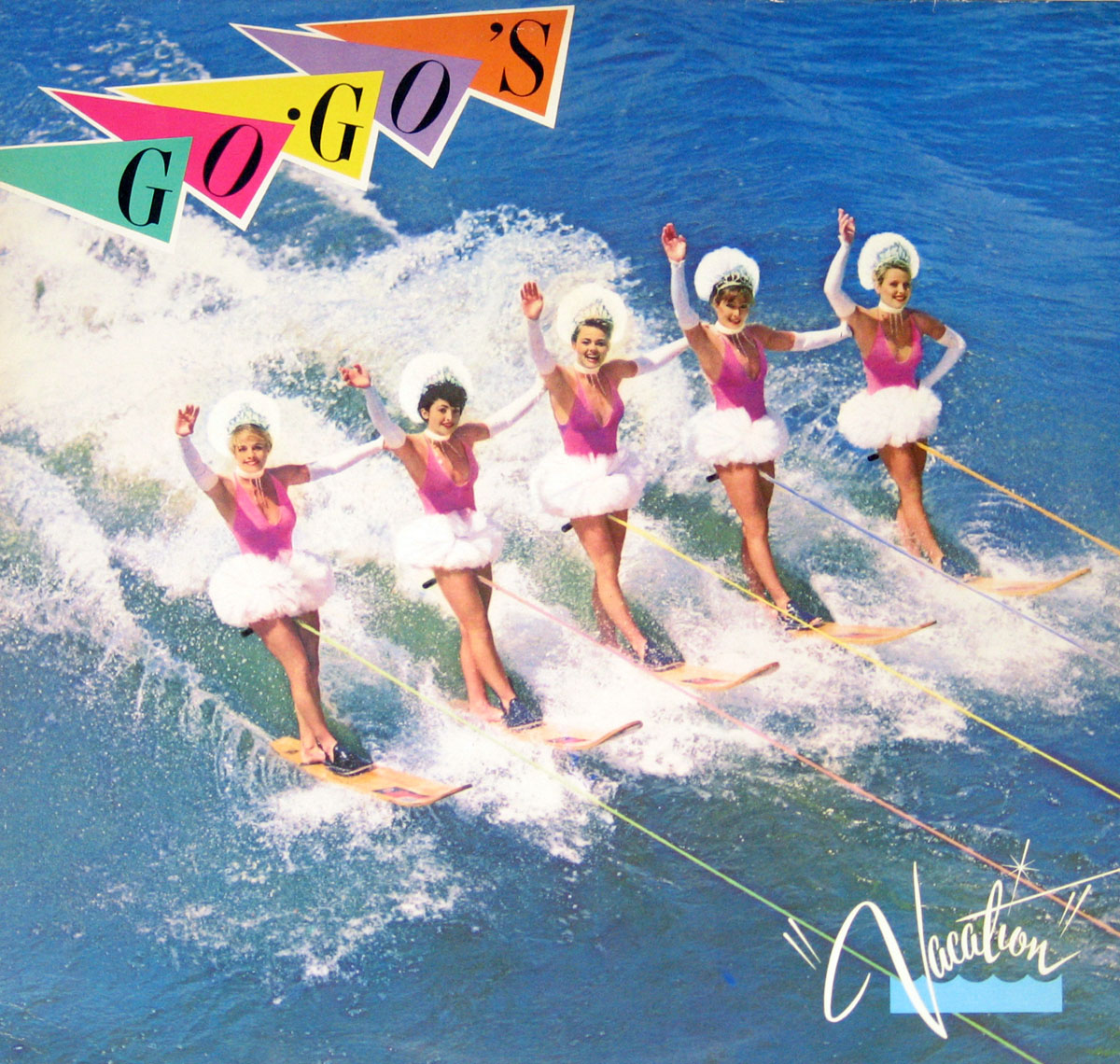 Description / Collector's info:
This album includes the original custom inner sleeve with album details, complete lyrics of all songs by The Go-Go's and photos.

Music Genre:

80s Pop

Album Production Information:

Recorded at Studio 55, Hollywood, California. Sunset Sound, Hollywood, California. Indigo Ranch, Malibu, California.
Mixed at Record Plant, New York.
Produced by Richard Gottehrer
Sound/recording engineer Thom Panunzio

Label Information:

Illegal Records ILP 85961

Media Format:

12" LP Vinyl Gramophone Record

Year & Country:

1982 Made in Holland
Album cover photos of : Go-Go's - Vacation
Photo of Front Cover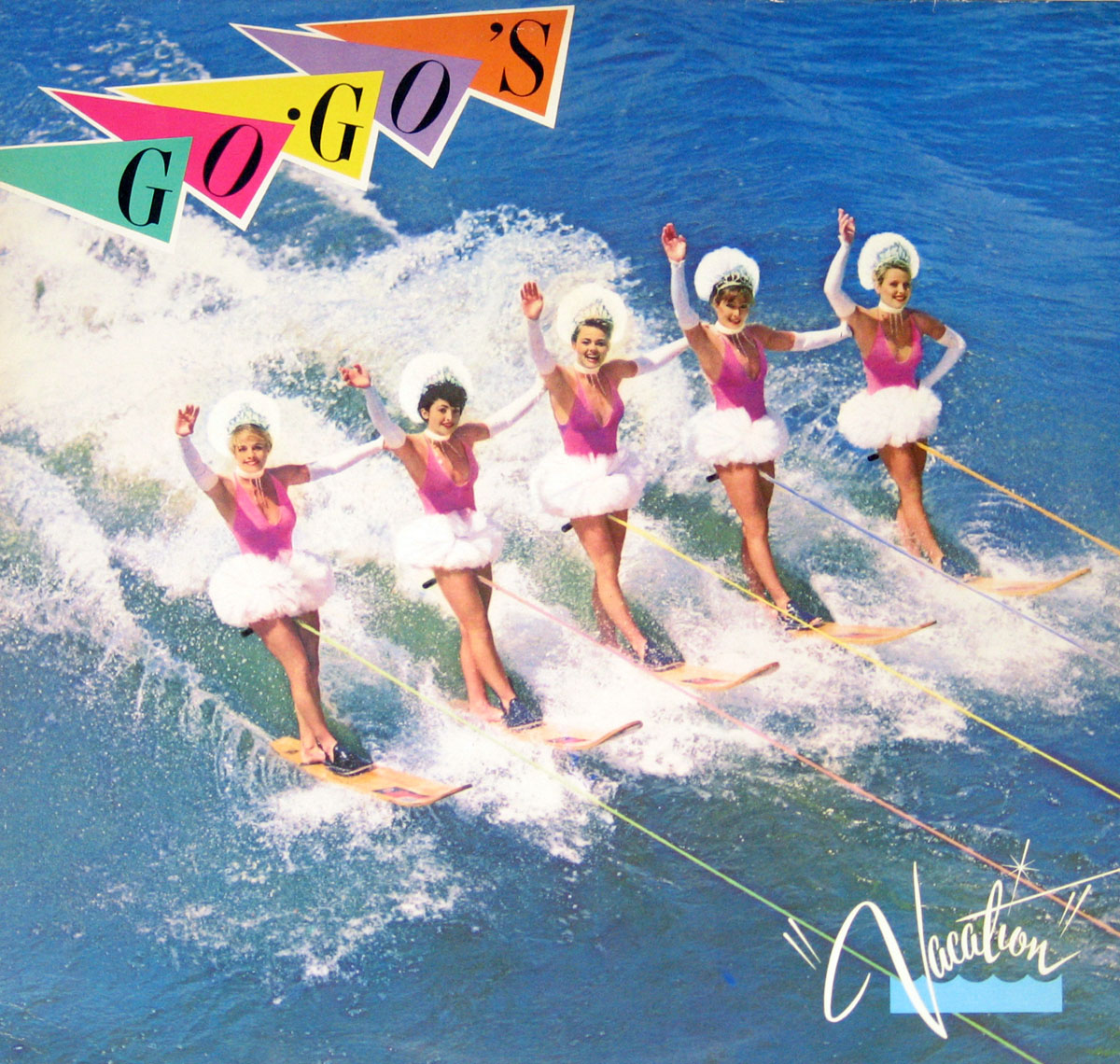 Photo of Album's Back Cover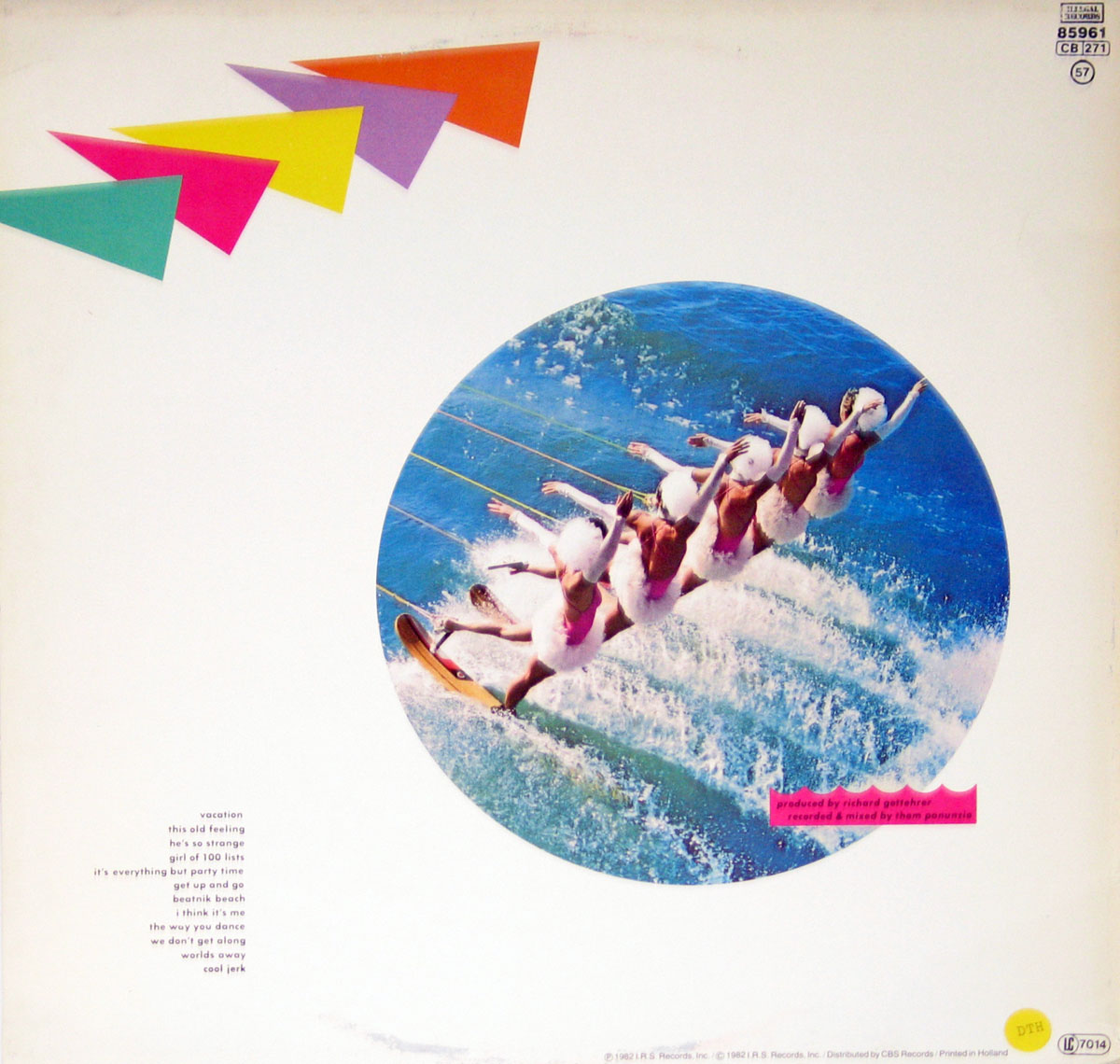 Photo of Album's Inner Cover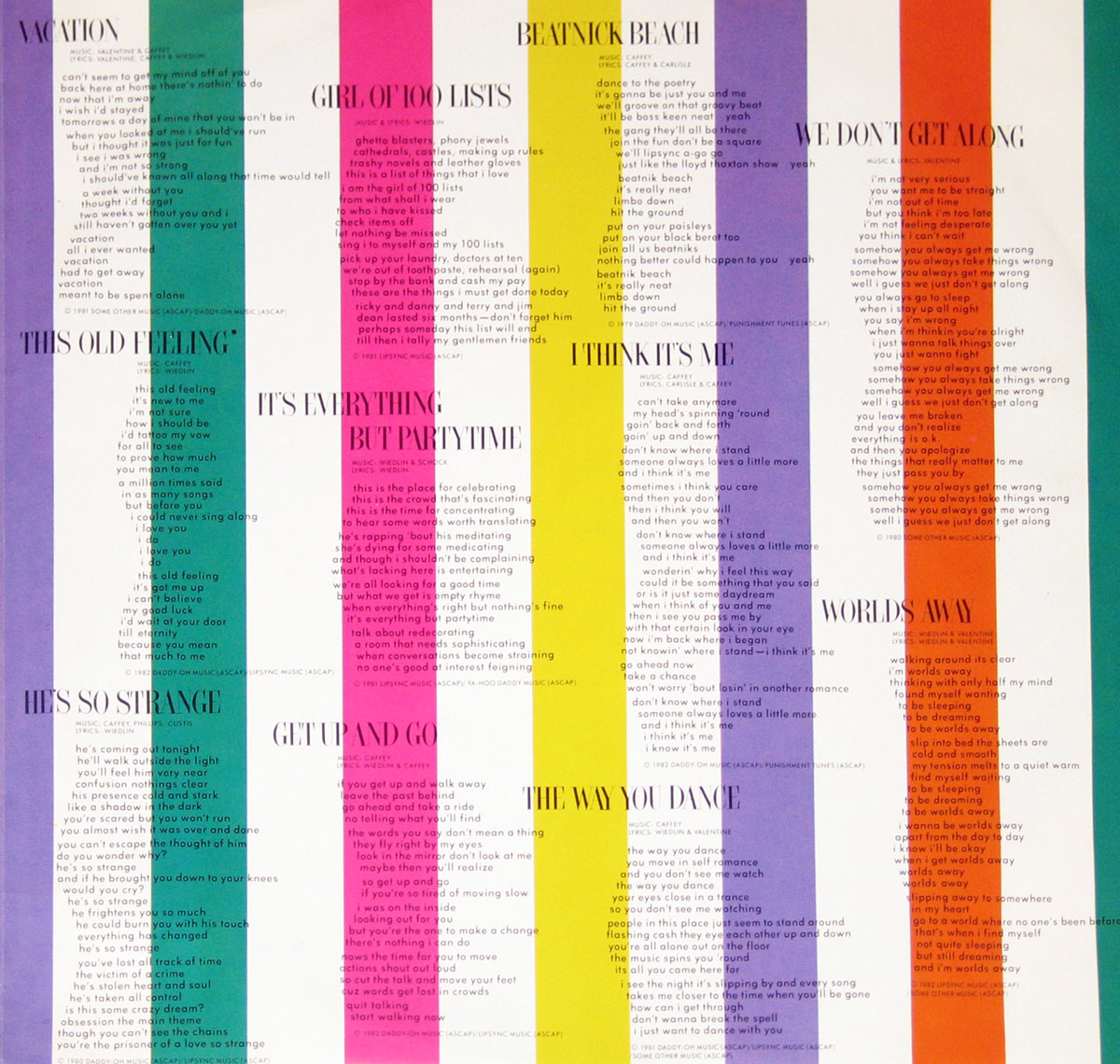 Photo of Album's Inner Cover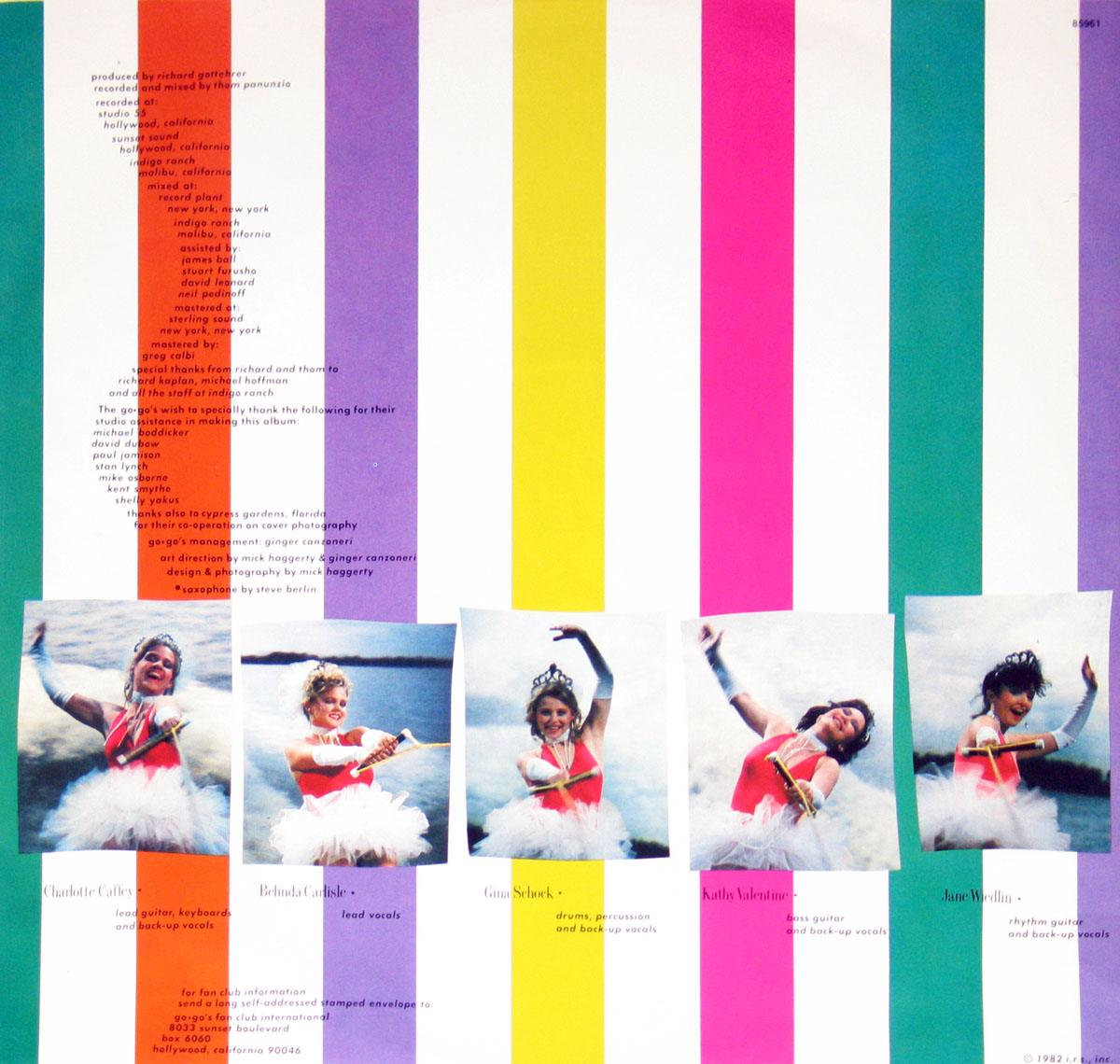 Close-up Photo of Record Label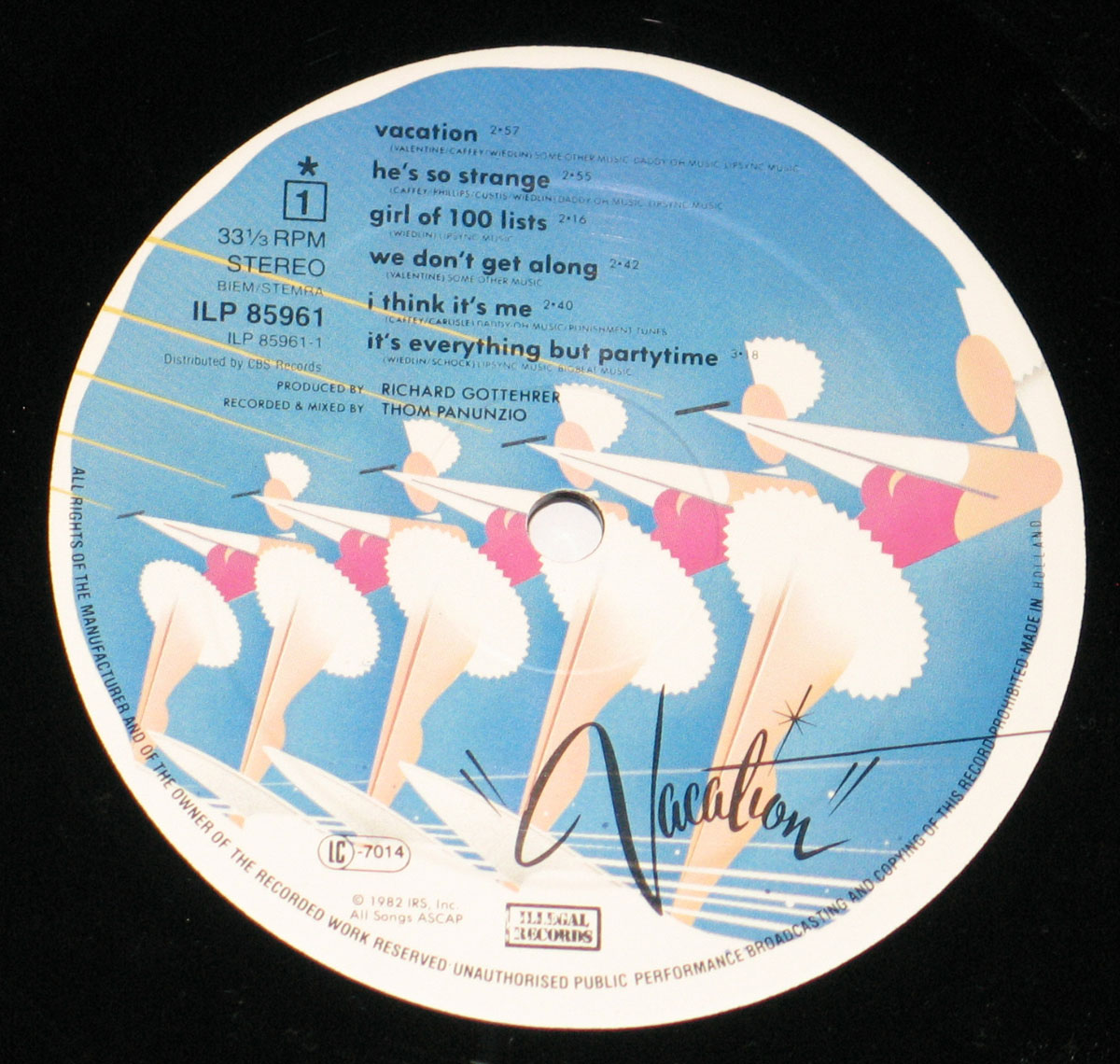 Note: The images on this page are photos of the actual album. Slight differences in color may exist due to the use of the camera's flash. Images can be zoomed in/out ( eg pinch with your fingers on a tablet or smartphone ).
Band Members and Musicians on: Go-Go's - Vacation
Band-members, Musicians and Performers
Charlotte Caffey - Lead guitars, vocals
Belinda Carlisle - Lead Vocals
Gina Schock - drums
Kathy Valentine - Bass
Jane Wedlin - rhythm guitar
Track Listing of: Go-Go's - Vacation
The Song/tracks on "Go-Go's - Vacation" are:
Vacation
This Old Feeling
He's So Strange
Girl of 100 Lists
It's Everything But Party Time
Get Up And Go
Beatnik Beach
I Think It's Me
The Way You Dance
We Don't Get Along
Worlds Away
Cool Jerk
---