---
GO-GO's - Beauty and the Beat 12" LP VINYL ALBUM
"Beauty and the Beat" is the debut album from Californian all-female band The Go-Go's. Released in 1981 on the IRS Records label, the album was preceded by the single "We Got the Beat," which became a massive club hit in Europe and, later, the United States. When the album was eventually released, it steadily climbed the Billboard 200 chart, ultimately peaking at number one, where it remained for six consecutive weeks. The L.P. sold in excess of three million copies and reached double platinum status, making it one of the most successful debut albums of all time. It is now widely considered as one of the cornerstone albums of 1980s new wave music. It was the first, and is the only, album entirely written and performed by an all-female band to top the charts.
This web-page has hi-res photos of the album covers, record label and a detailed description.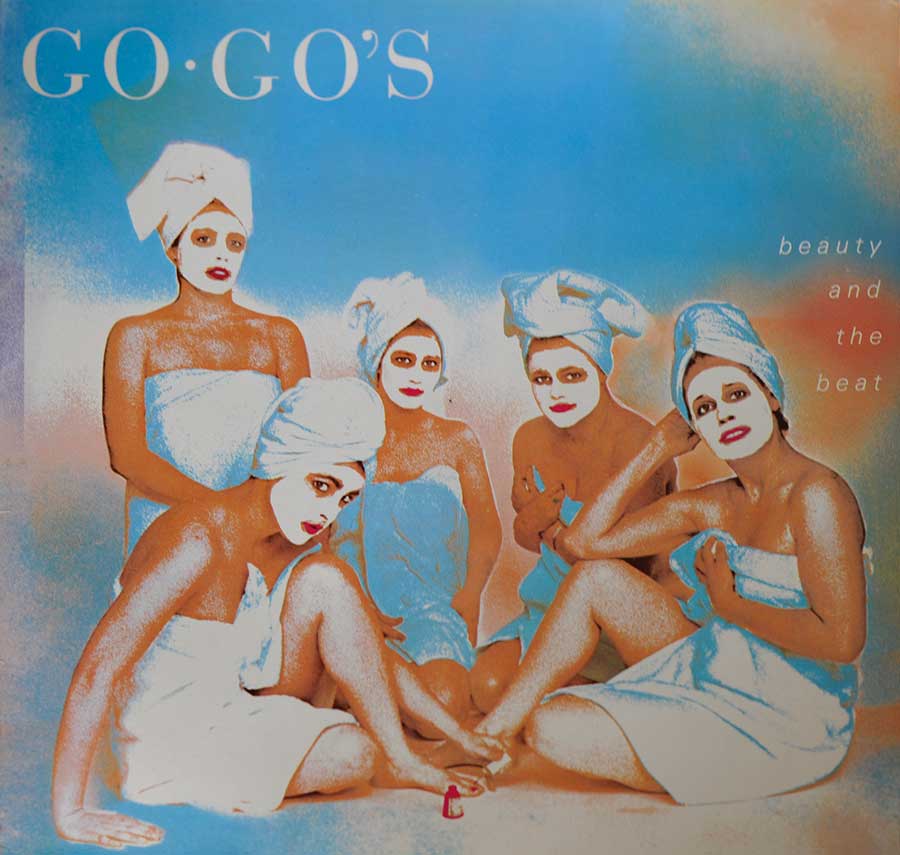 Collectors information & Description:
This album includes the original custom inner sleeve with album details, complete lyrics of all songs by and artwork/photos
Music Genre:

Americans 80s Rock / Pop

Album Production Information:

The album: "GO-GO's - Beauty and the Beat" was produced by: Rob Freeman, Richard Gottehrer

Label Information:

Illegal Records ILP 85332

Media Format:

12" LP Vinyl Stereo Gramophone Record
Total Album (Cover+Record) weight: 230 gram

Year & Country:

July 1981, Made in Netherlands
Personnel/Band Members and Musicians on: GO-GO's - Beauty and the Beat
Band-members, Musicians and Performers
Charlotte Caffey – lead guitar, keyboards, backing vocals
Belinda Carlisle – lead vocals
Gina Schock – drums, percussion
Kathy Valentine – bass, backing vocals
Jane Wiedlin – rhythm guitar, vocals
Complete Track-listing of the album "GO-GO's - Beauty and the Beat"
The detailed tracklist of this record "GO-GO's - Beauty and the Beat" is:
Track-listing:
"Our Lips Are Sealed" Wiedlin, Hall 2:45
"How Much More" Caffey, Wiedlin 3:06
"Tonite" Caffey, Wiedlin, Case 3:35
"Lust to Love" Caffey, Wiedlin 4:04
"This Town" Caffey, Wiedlin 3:20
"We Got the Beat" Caffey 2:36
"Fading Fast" Caffey 3:41
"Automatic" Wiedlin 3:07
You Can't Walk in Your Sleep (If You Can't Sleep)" Caffey, Wiedlin 2:54
"Skidmarks on My Heart" Caffey, Carlisle 3:06
"Can't Stop the World" Valentine 3:20
---
Front Cover Photo Of GO-GO's - Beauty and the Beat 12" LP VINYL ALBUM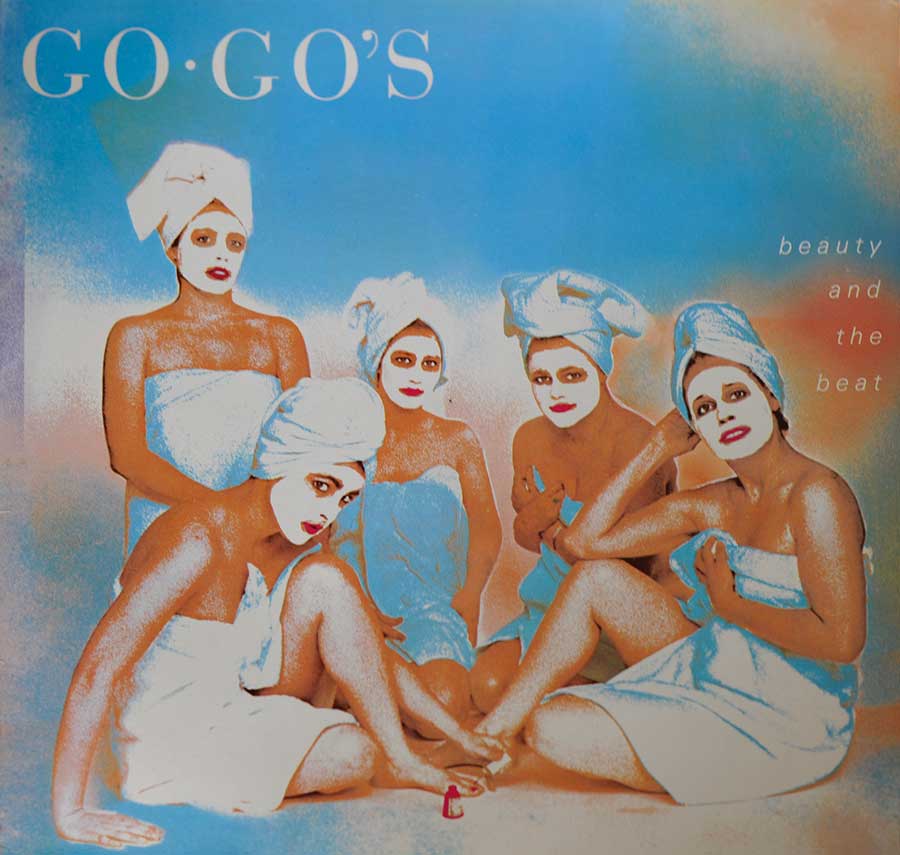 Note: The photos on this page are taken from albums in my personal collection. Slight differences in color may exist due to the use of the camera's flash. Images can be zoomed in/out ( eg pinch with your fingers on a tablet or smartphone ).
Photo Of The Back Cover GO-GO's - Beauty and the Beat 12" LP VINYL ALBUM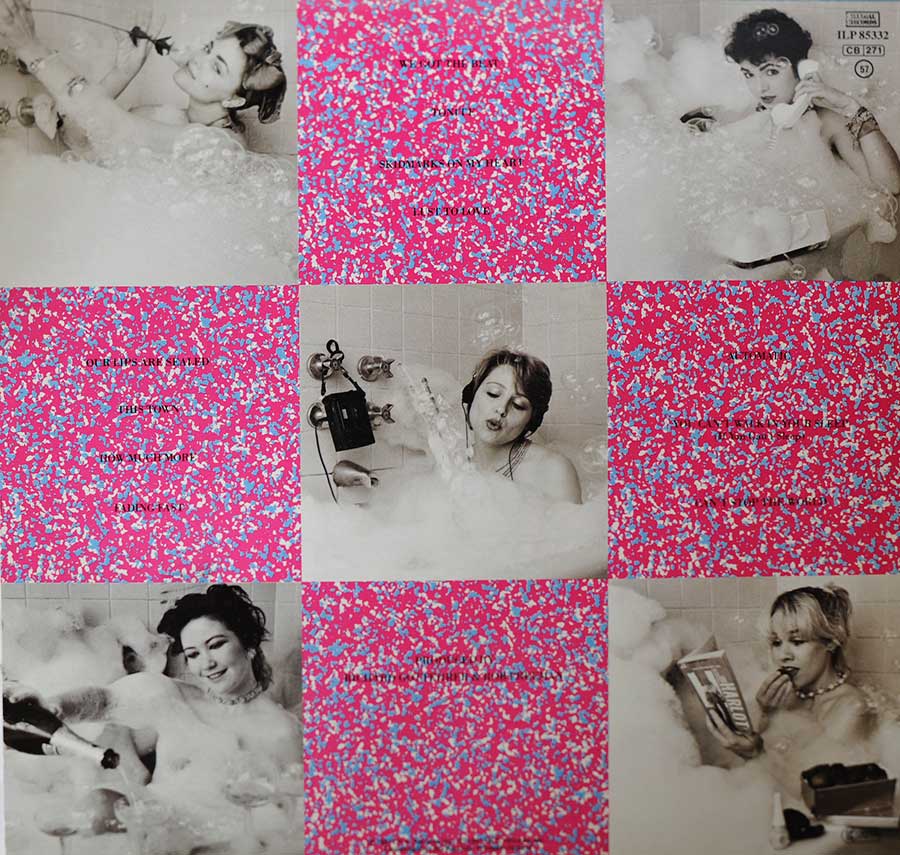 Photo One Of The Inner Gatefold GO-GO's - Beauty and the Beat 12" LP VINYL ALBUM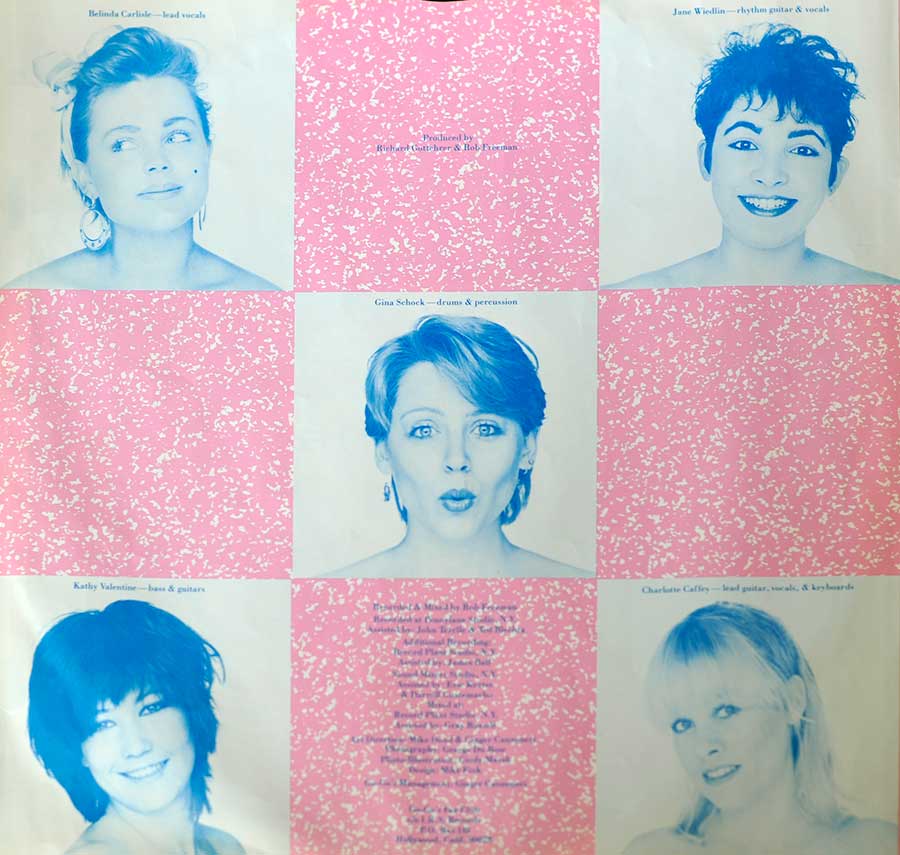 Photo Two Of The Inner Gatefold GO-GO's - Beauty and the Beat 12" LP VINYL ALBUM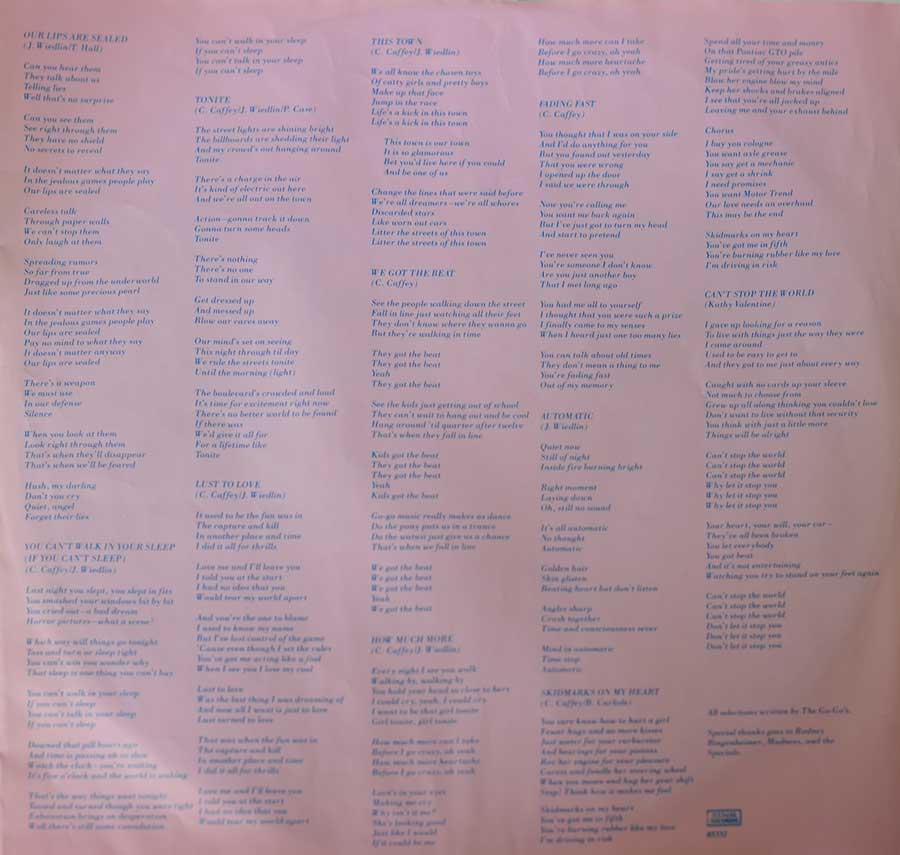 Close up of record's label GO-GO's - Beauty and the Beat 12" LP VINYL ALBUM Side One
"Beauty and the Beat" Record Label Details: Illegal Records ILP 85332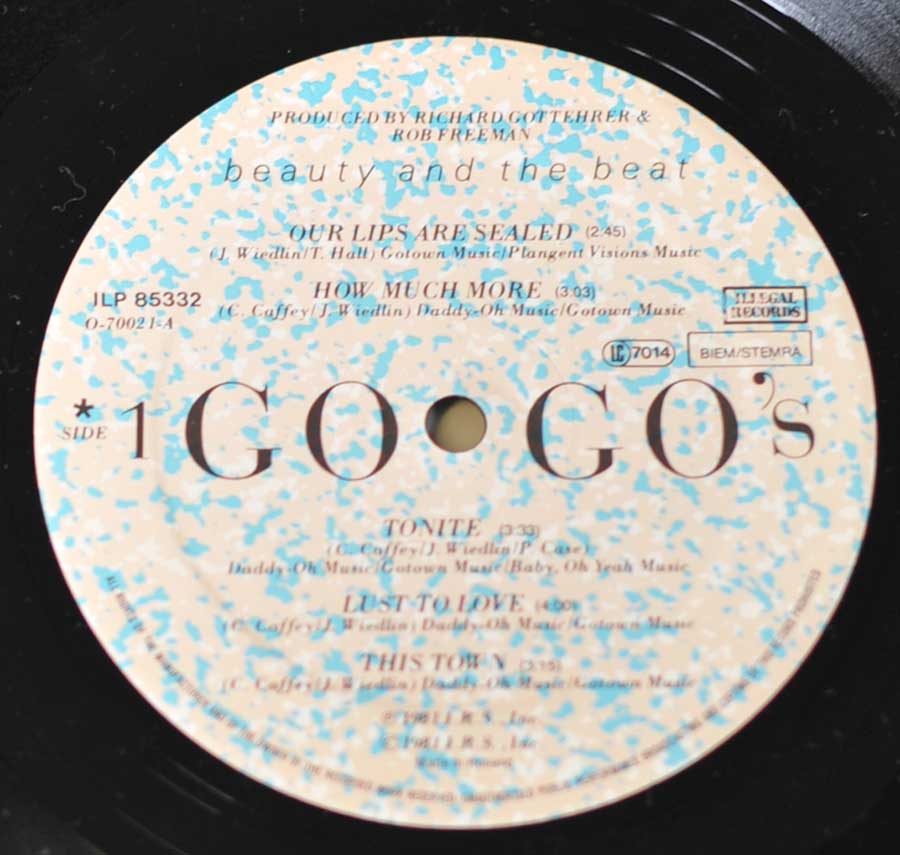 ---