---
Eloy - Ocean - Krautrock / prog rock germany 12" VINYL LP ALBUM
Ocean is the sixth official full-length album by the German Prog Rock / Krautrock band ELOY, it was released in 1977.
To describe Eloy's Ocean on strictly musical terms (versus lyrical), one must use the words atmospheric, densely arranged, pulsing. In parts, languid keyboard phrases wend their way behind the beat of drums and bass. In some ways, Eloy would have been better served as strictly an instrumental band - which isn't to suggest that they have a bad vocalist in Frank Bornemann. Yes, his heavily accented English is nasally, but given the length of their career, it has't hurt any. And as mentioned in other reviews here, I've encountered far worse vocalists.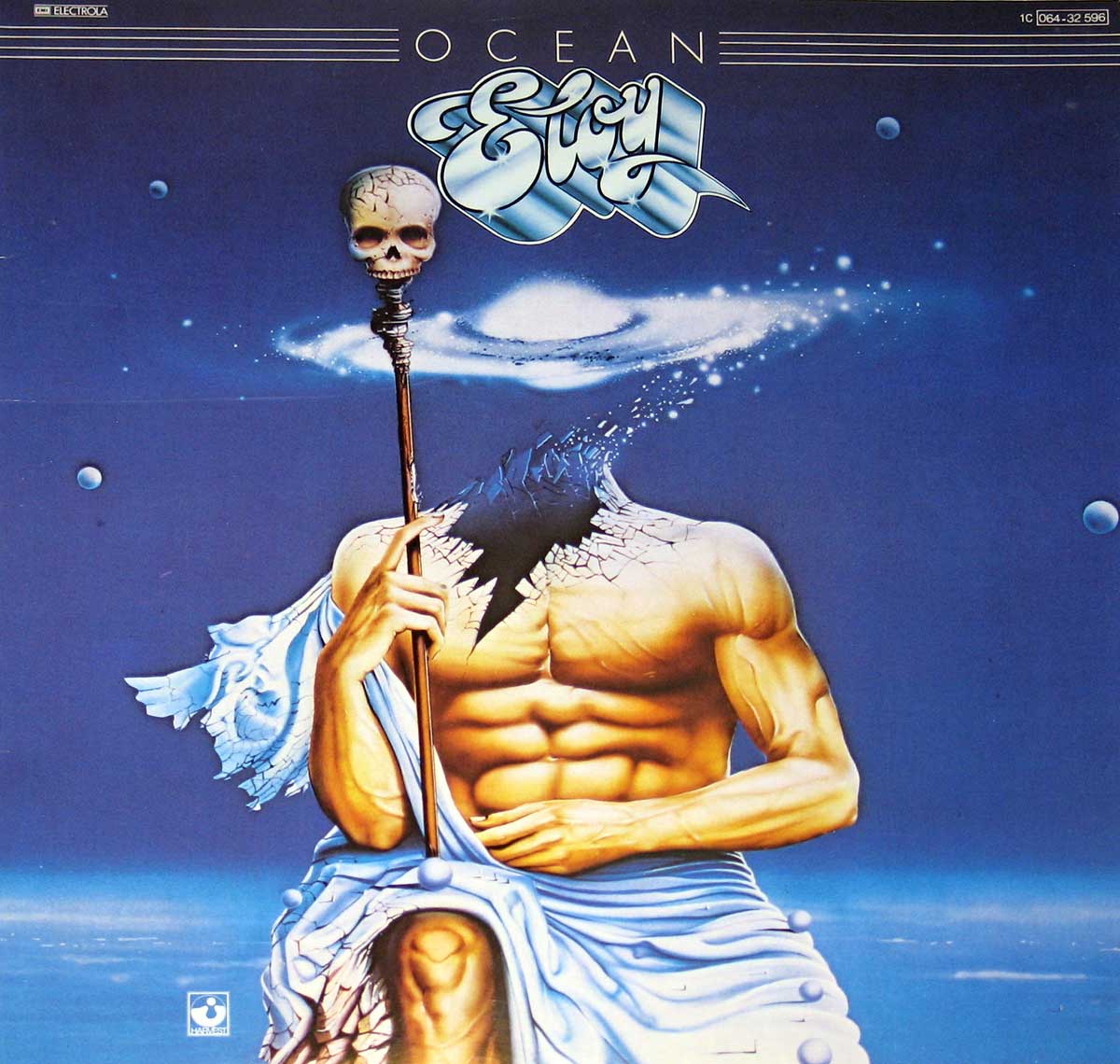 | | |
| --- | --- |
| Music Genre: | Prog Rock |
| Production: | Recorded October 1977 |
| Album Packaging / Information: | Gatefold (FOC) cover design, the front of the opened cover can be used as a poster. |
| Record Label Information: | Harvest 1C 064-32 596 |
| Media Format: | 12" Vinyl LP Record HQ-150 grams |
| Year & Country: | 1977 Made in Germany |
Band Members and Musicians on: Eloy - Ocean
Eloy Band: members/musicians
Frank Bornemann

Frank Bornemann a multi-talent singer, guitarist, music producer and sound engineer from Germany. Founder of the Horus Sound Studio in Hannover, Germany and best known as lead singer in the German Progressive Rock/Space Rock band "ELOY". During the 1980s he has worked on albums for bands like: Czakan, Eloy, Heaven's Gate, Scanner, Sodom , Steeler and others.

Klaus Peter Matzick
Detlev Schmidtchen
Jurgen Rosenthal ( ex-Scorpions ) - Drums
Track Listing of: Eloy - Ocean
Tracks:
Poceidon's Creation
Incarnation of Logos
Decay of Logos
Atlantis Agony at June 5, 8498 13 P.M. Gregorian Earthtime
Photo of Eloy - Ocean Album's Front Cover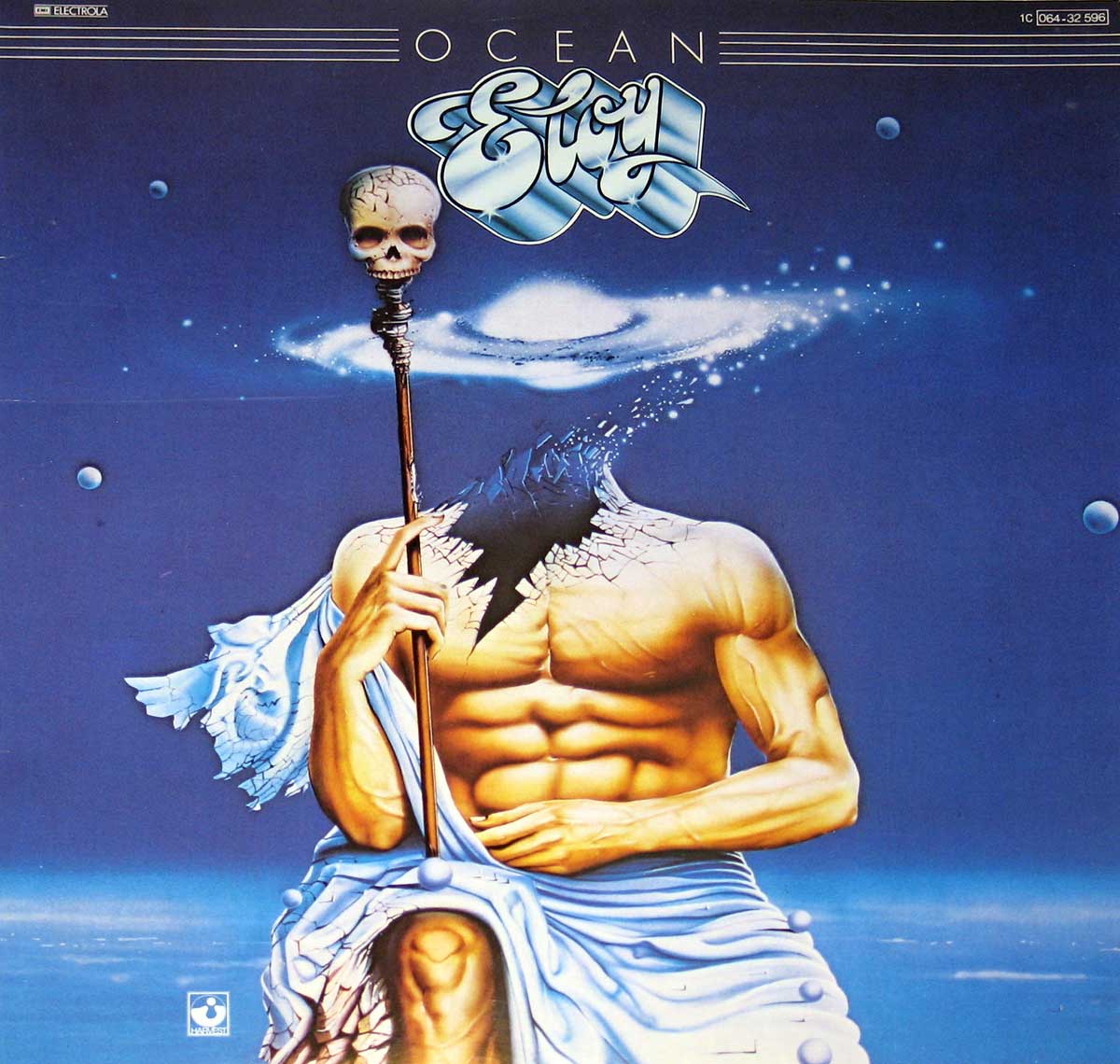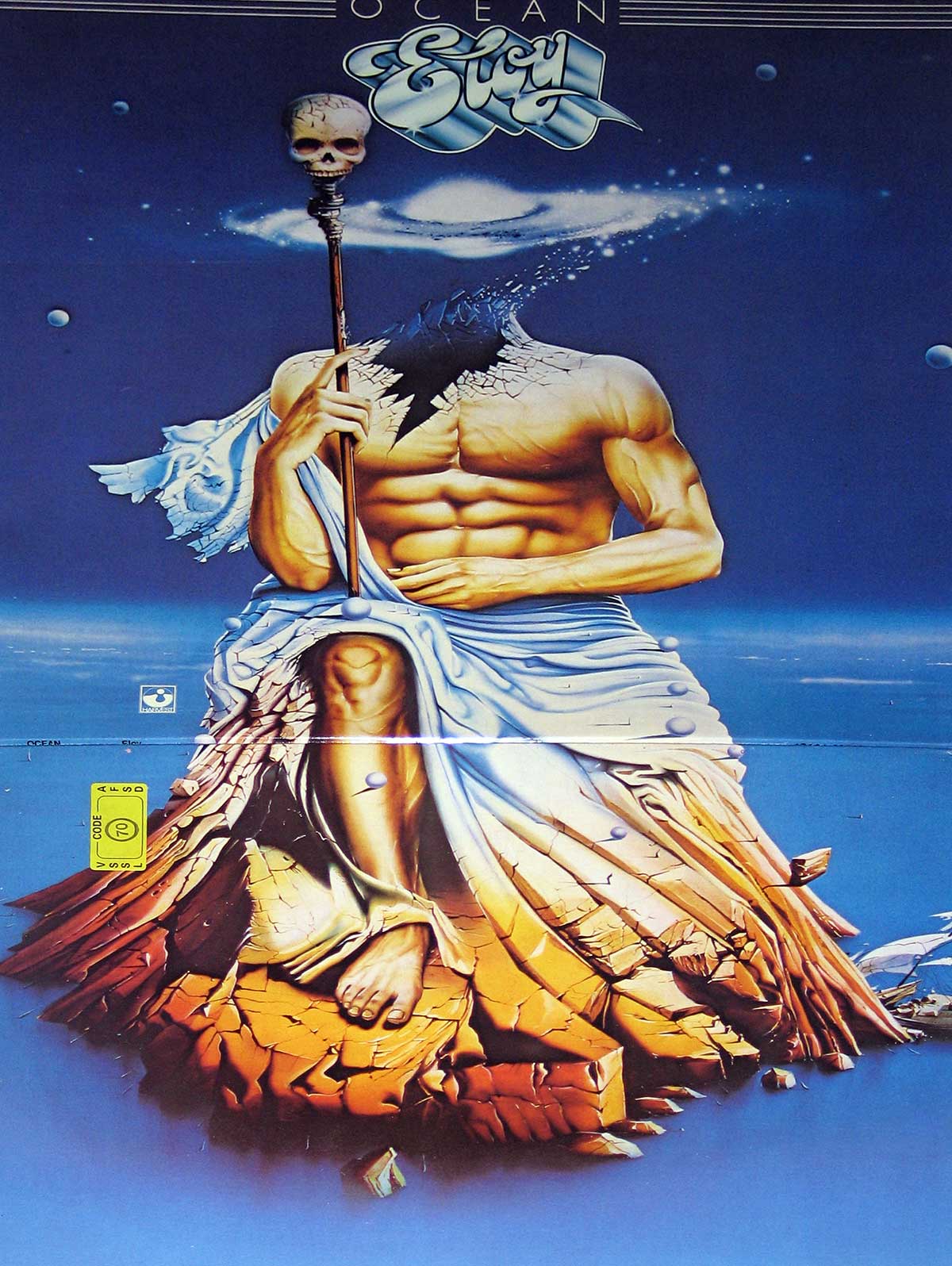 Close-up of the Yellow and Green HARVEST Record Label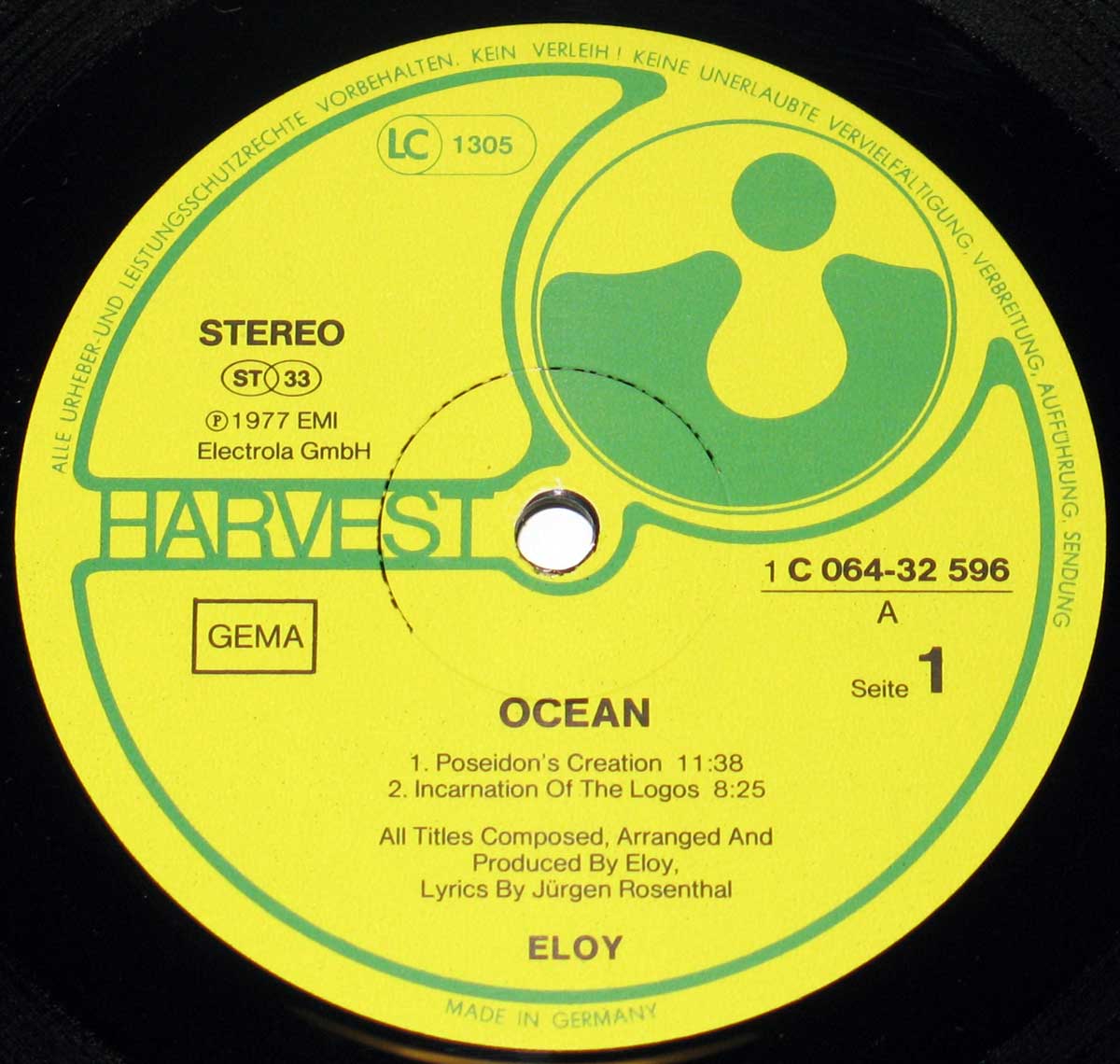 Note: The photos on this page are of the actual album. Slight differences in color may exist due to the use of the camera's flash. Images can be zoomed in/out ( eg pinch with your fingers on a tablet or smartphone ).
---