---
John McLaughlin One Truth Band Electric Dreams 12" VINYL LP ALBUM
Description: "Electric Dreams" is the 1979 studio album released by John McLaughlin and the "One Truth Band", it was self-produced and recorded at the "Sound Mixer Studios" in New York City.
This web page has photos of album covers, inner sleeves, record labels together with production details, musicians and track-listing.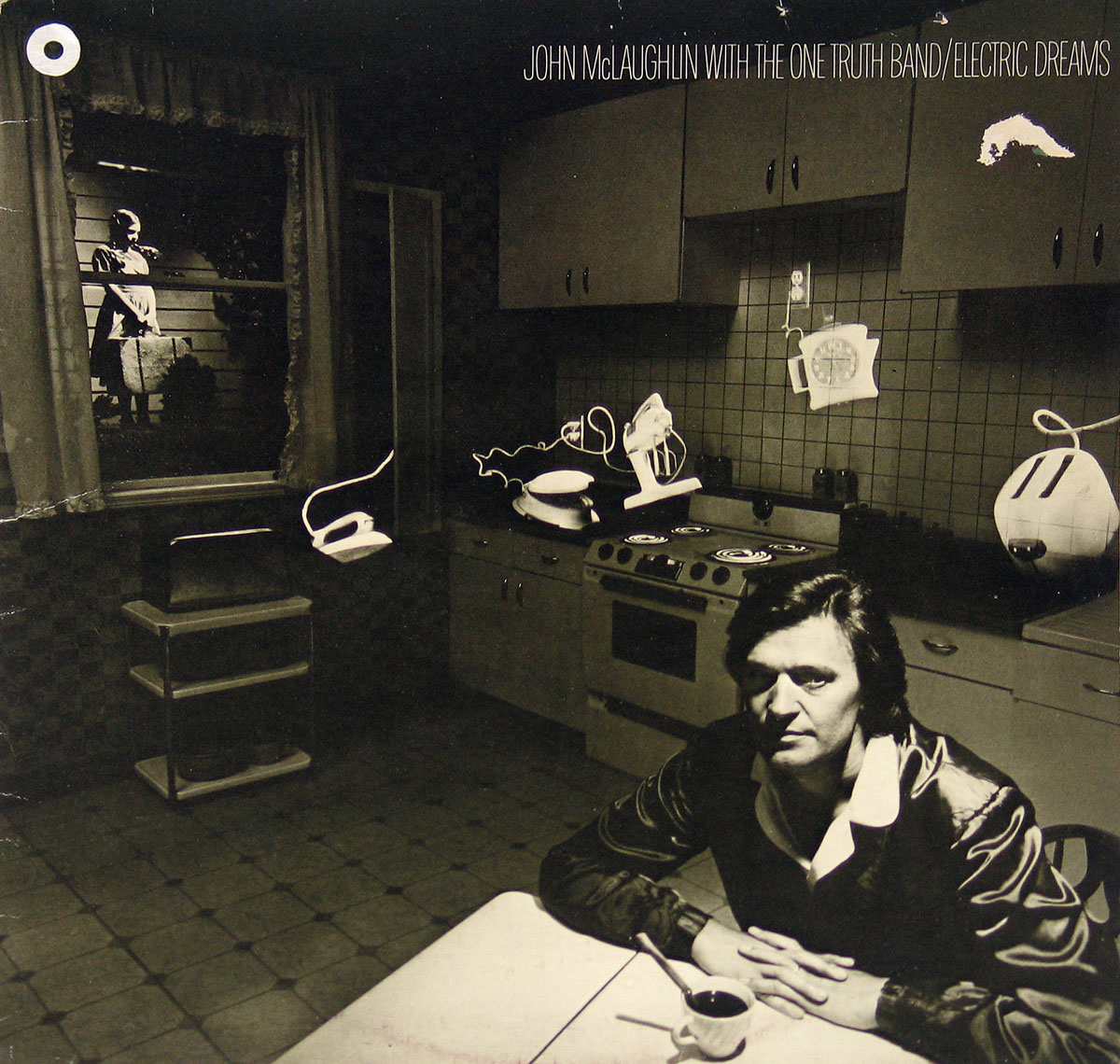 Music Genre:

Acid Jazz Rock Music
Description / Collector's info:
This album includes the original custom inner sleeve with album details, and photos of John McLaughlin with the One Truth Band.

Album Production information:

Recorded and mixed at Sound Mixer Studios, NYC.
Mastered by Greg Calbi at Sterling Sound Sterling Sound, New York City
Produced by John McLaughlin and John Pace
Album cover concept/artwork: Gene Greif

Record Label Information:

CBS 83526

Media Format:

12" LP Vinyl Gramophone Record

Year & Country:

1979 Made in Holland
Album cover photos of : John McLaughlin One Truth Band Electric Dreams
Photo of Front Cover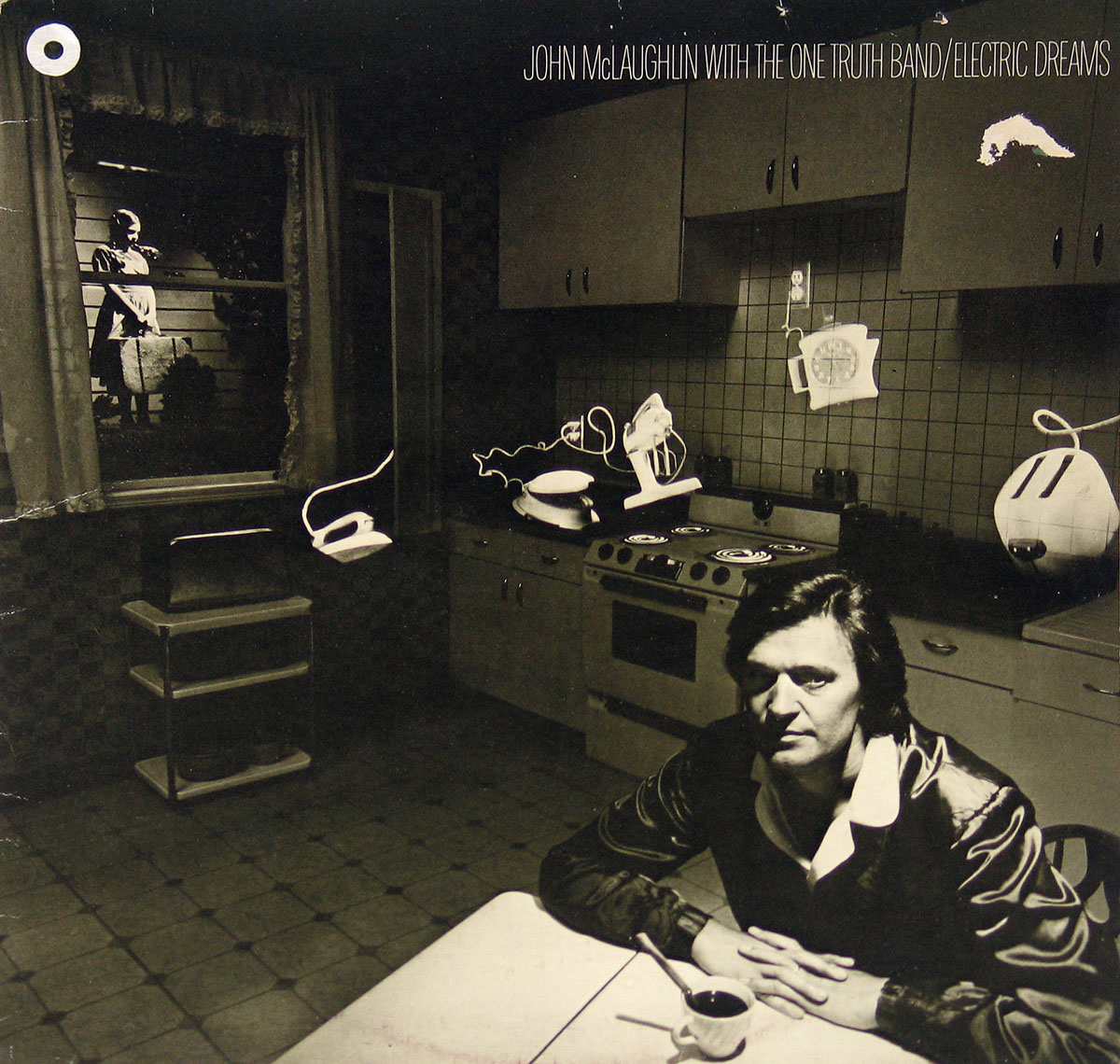 Photo of Album's Back Cover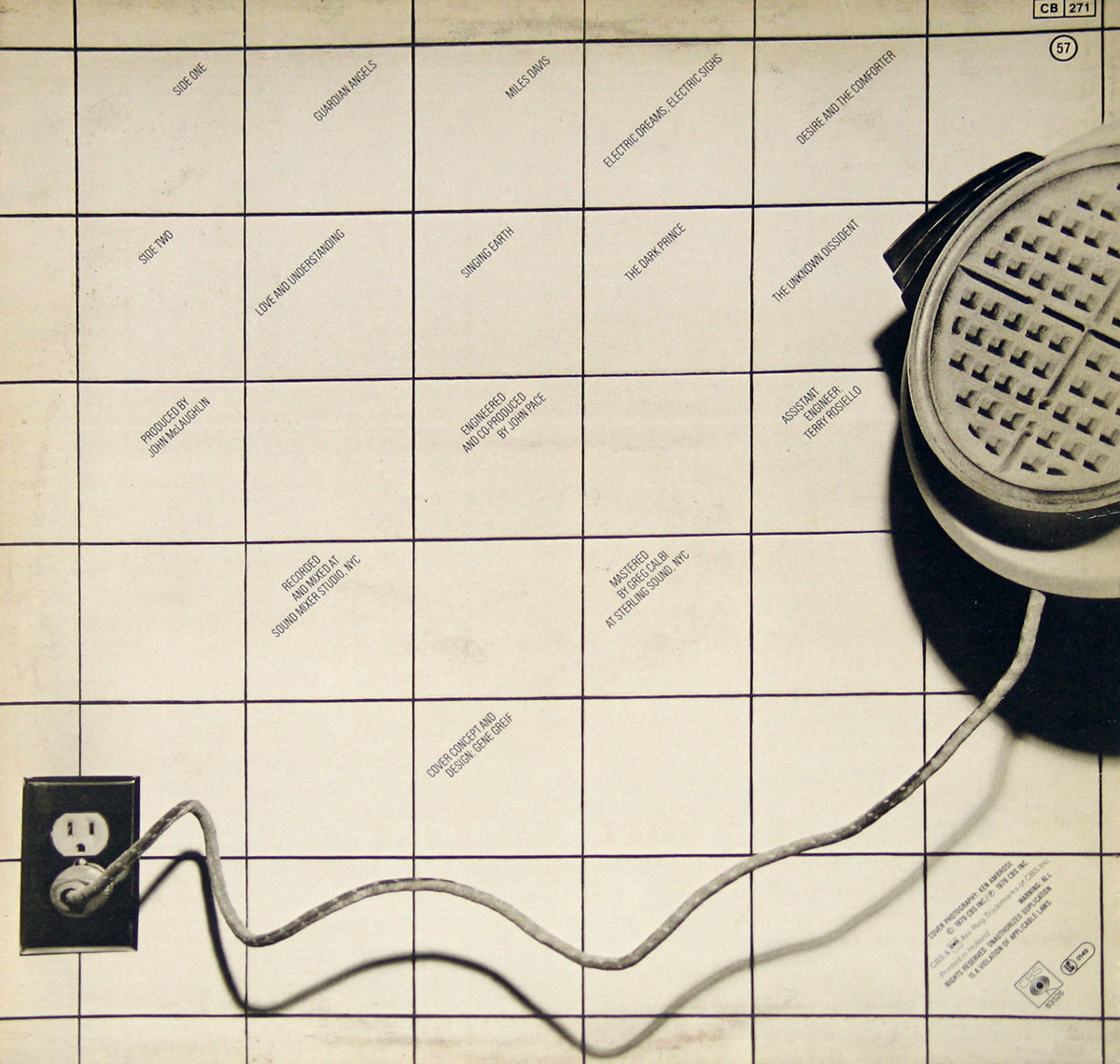 Photo of John McLaughlin and the One Truth band members on the inner sleeve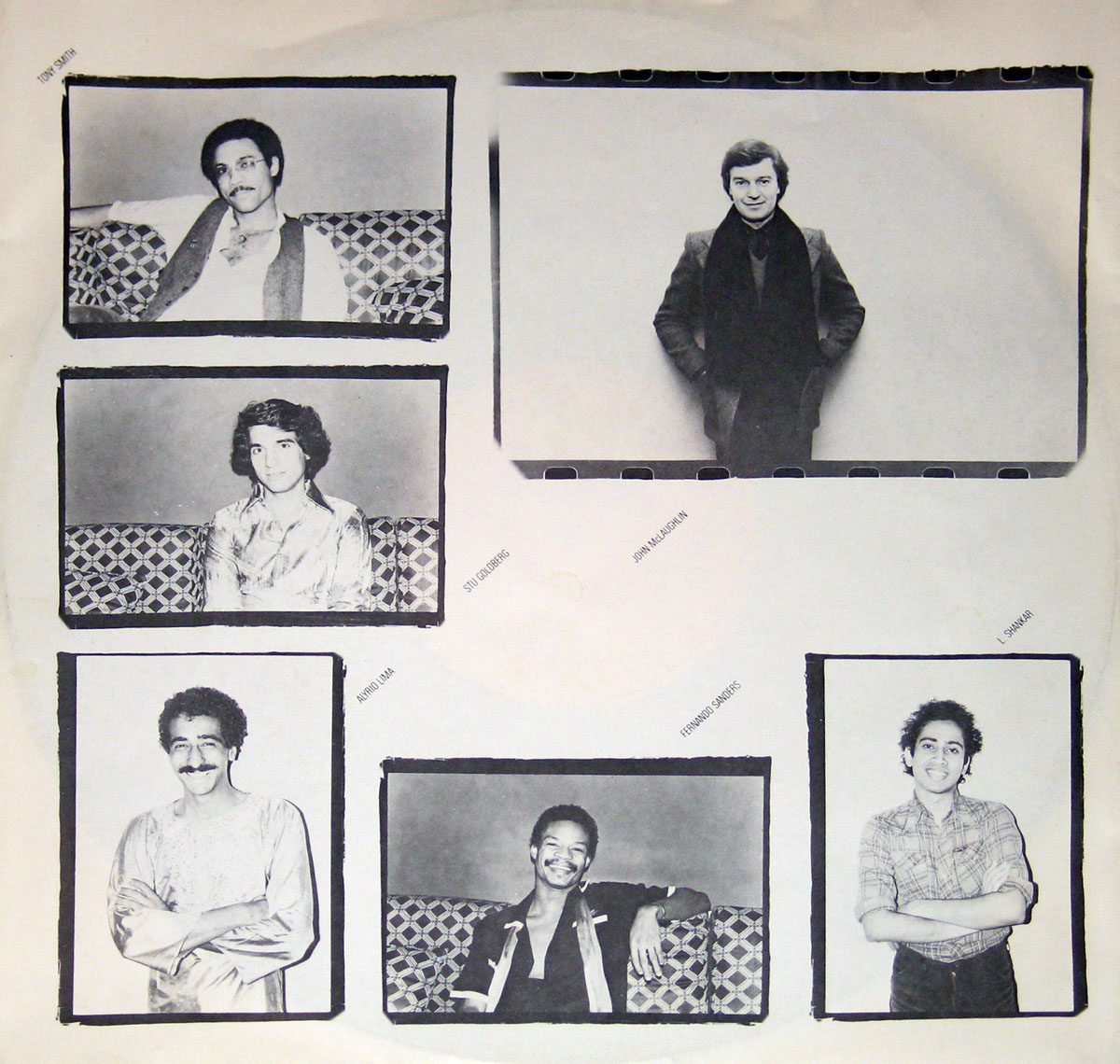 Photo of Record Label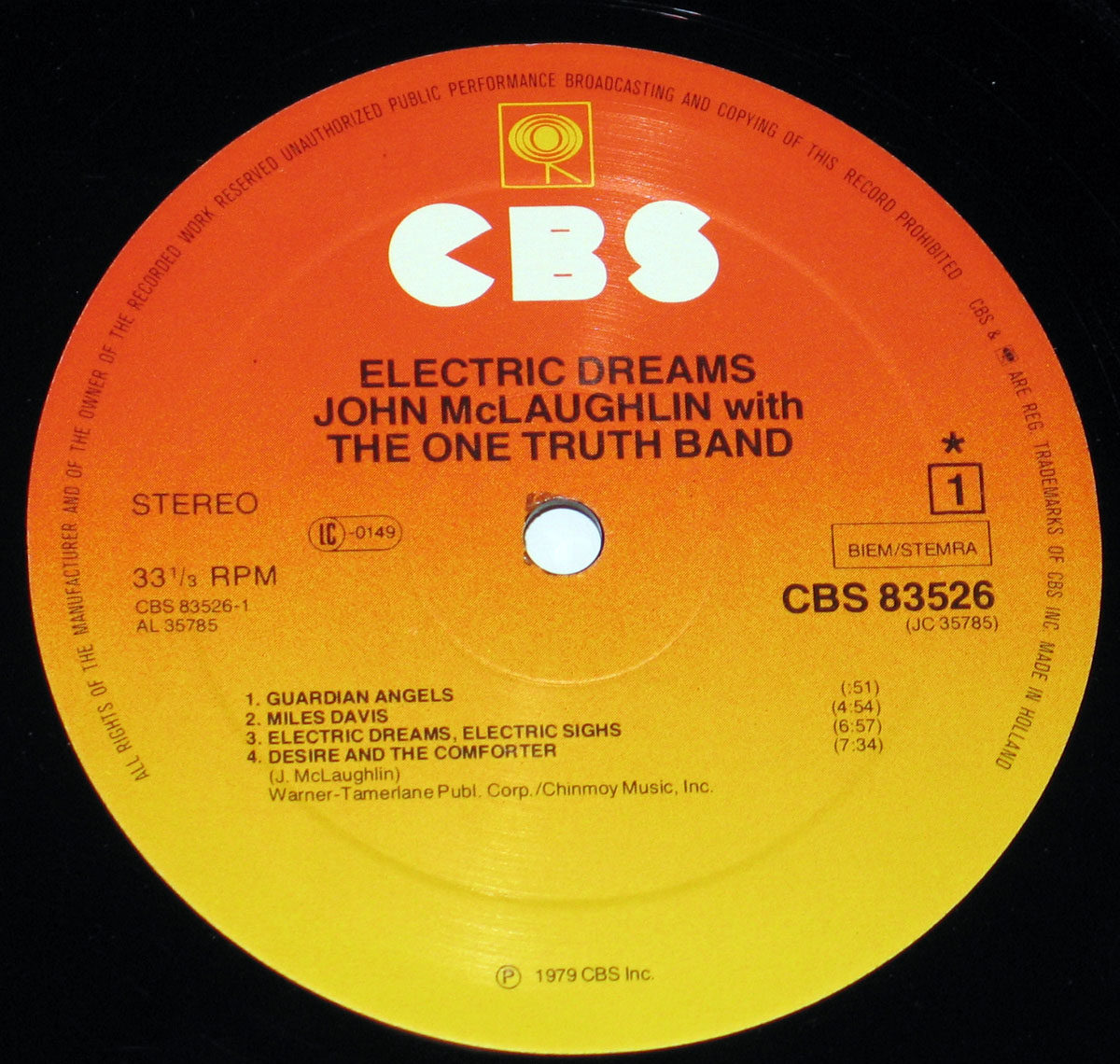 Note: the above pictures are actual photos of the album and allow you to judge the quality of cover. Slight differences in color may exist due to the use of the camera's flash.
Band Members and Musicians on: John McLaughlin One Truth Band Electric Dreams
Band-members, Musicians and Performers
John McLaughlin
Tony Smith
Stu Goldberg
Alyrio Lima
Fernando Sanders
L. Shankar
Track Listing of: John McLaughlin One Truth Band Electric Dreams
Side One:
Guardian Angels
Miles Davis
Electric Dreams. Electric SIghs
Desire and the Comforter
Side Two:
Love and Understanding
Singing Earth
The Dark Prince
The Unknown Dissident
---