---
WITCH CROSS - Fit For Fight Sexy Nudity 12" Vinyl LP Album
Their only full-length album "Fit For Fight" was recorded by the same engineer of cult HM gems such as Mercyful Fate's ``Melissa`` and ``Don't Break The Oath``, Henrik Lund at Easy Sound Recordings, Copenhagen, Denmark.
This web page has photos of album covers, inner sleeves, record labels together with production details, musicians and track-listing.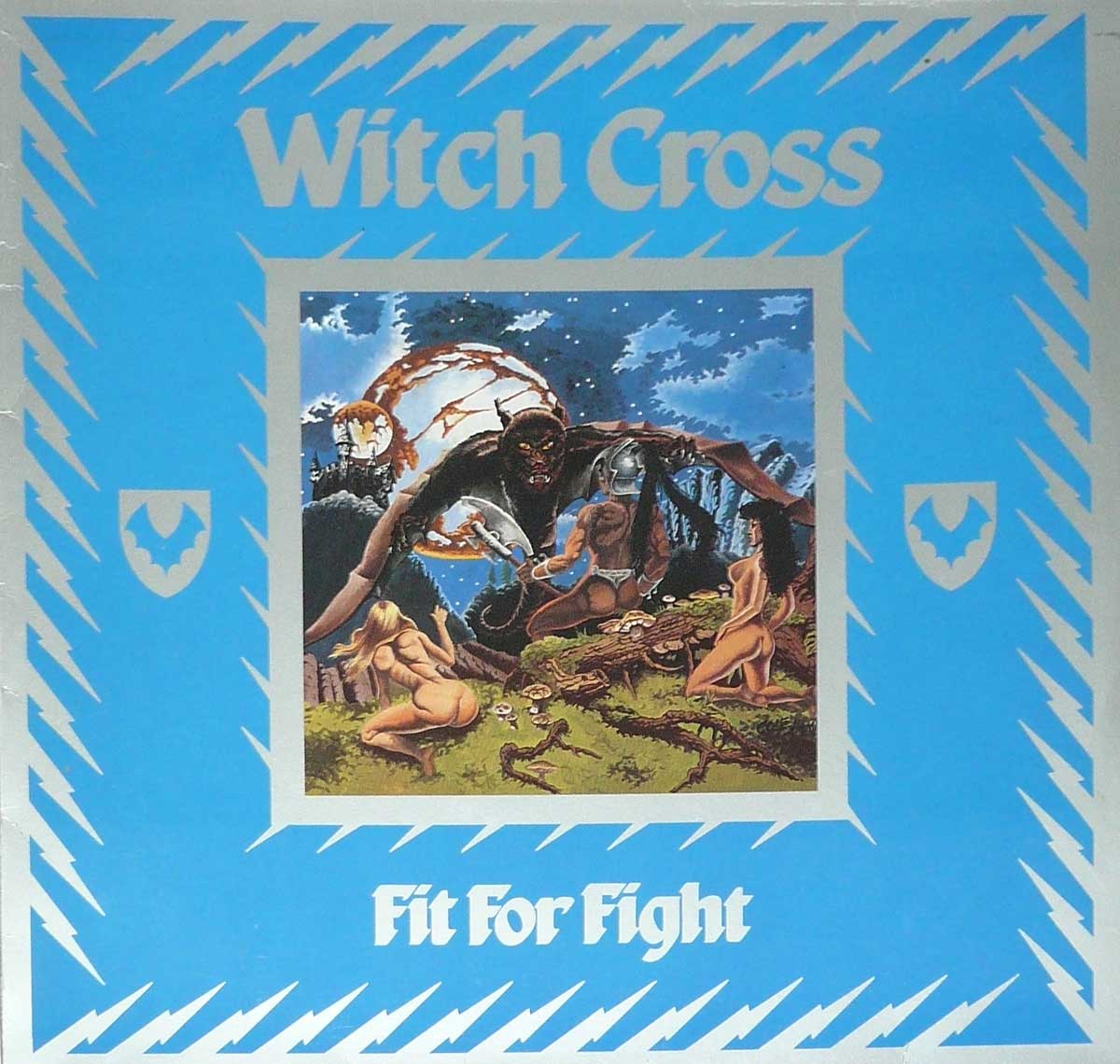 Music Genre:

Heavy Metal from Denmark

Album Production information:

The album: "Fit For Fight" was produced by: Ivan Horn
Sound Engineer: Niels Erik Lund
Recorded at: Easy Sound Recording, Copenhagen, January 1984
Cover Illustration: Cole Hamilton

Notes:

Niels Erik Lund is a Danish Sound Engineer who (together with his brother Henrik Lund) founded the "Easy Sound Studio" in Copenhagen, Denmark.

Easy Sound Studios a Danish recording studio established in 1974 by brothers Henrik Lund and Niels Erik Lund in the basement of their parents villa in Hellerup, a northern suburb to Copenhagen. In 1982 it was moved to central Copenhagen, into the premises of former movie theater Triangel Teatret on Østerbrogade 70 where it became the largest recording studio for rock music in Europe.

Record Label Information:

Roadrunner RR 9830

Media Format:

12" LP Vinyl Stereo Gramophone Record
160 grams vinyl record
Total Album (Cover+Record) weight: 230 gram

Year & Country:

1984 Made in Holland
Band Members and Musicians on: WITCH CROSS Fit For Fight
Band-members, Musicians and Performers
A.C - Drums
Cole Hamilton - Guitar
"Little" John Field - Bass
Mike Wlad - Guitar, backing vocals
Alex Savage - Vocals
Notes
ALEX SAVAGE (real name: Alex Nyborg Madsen) is a Heavy Metal singer who has sung in several Heavy Metal bands. Most natable in "Blood Eagle", "Savage Affair" and "Witch Cross".
Track Listing of: "Fit For Fight"
The Songs/tracks on "Fit For Fight" are
Night Flight to Tokyo 04:22
Face of a Clown 05:06
Rocking the Night Away 05:11
Killer Dogs 05:04
Fight the Fire 05:22
Axe Dance 03:21
Light of a Torch 05:38
Alien Savage 06:10
Album cover photos of : WITCH CROSS Fit For Fight
Front Cover Photo of "Fit For Fight" Album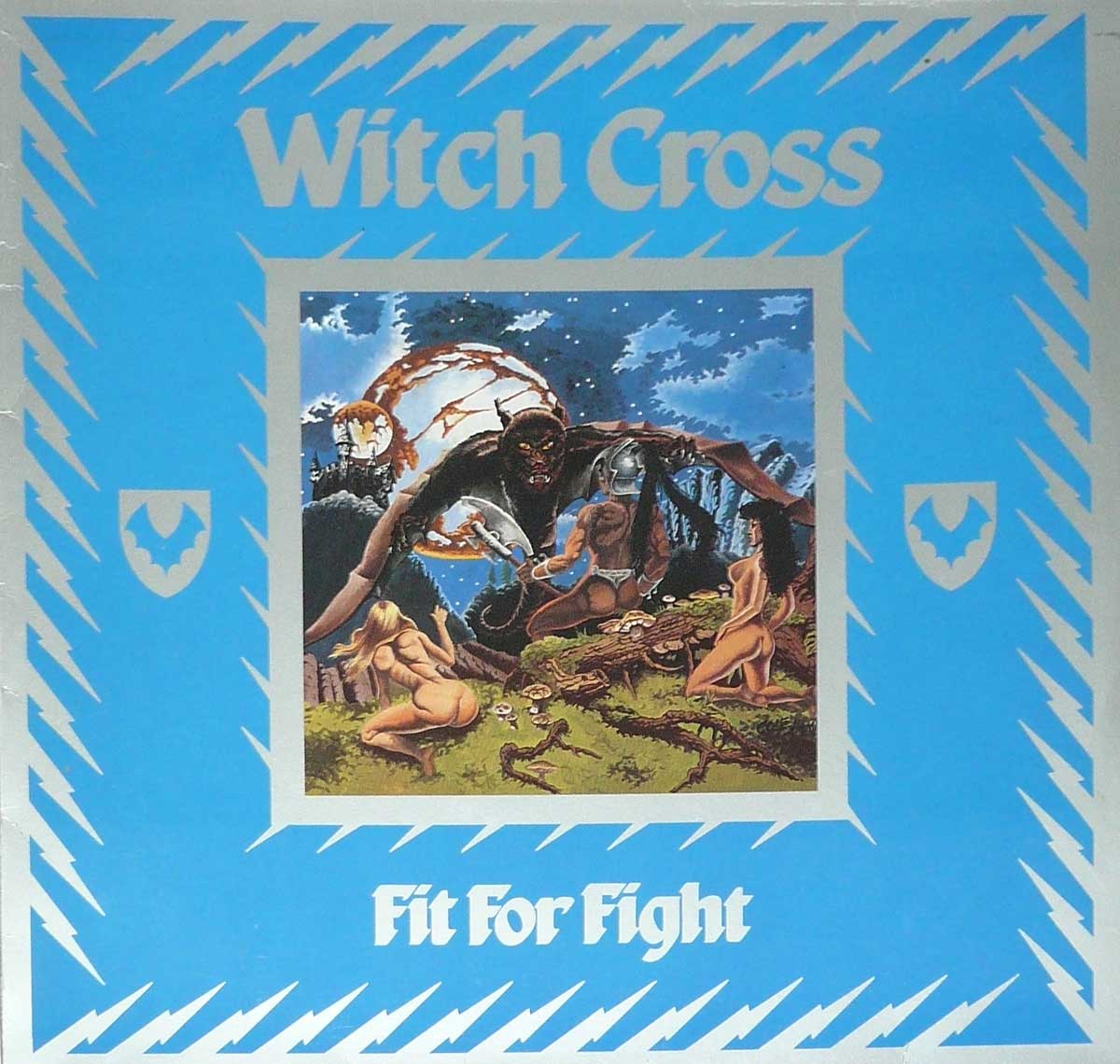 Back Cover Photo of "Fit For Fight" Album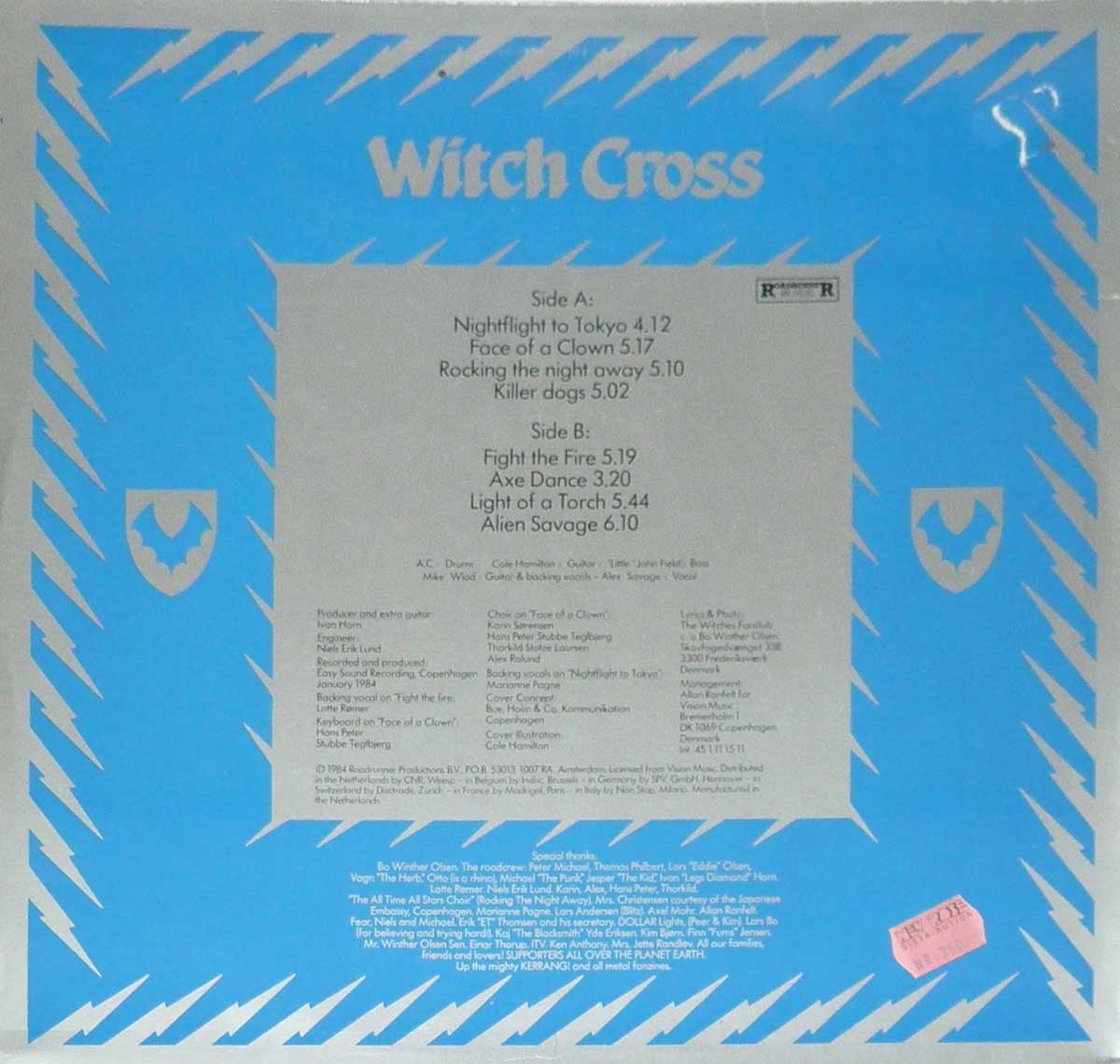 Close-up Photo of "Fit For Fight" Record Label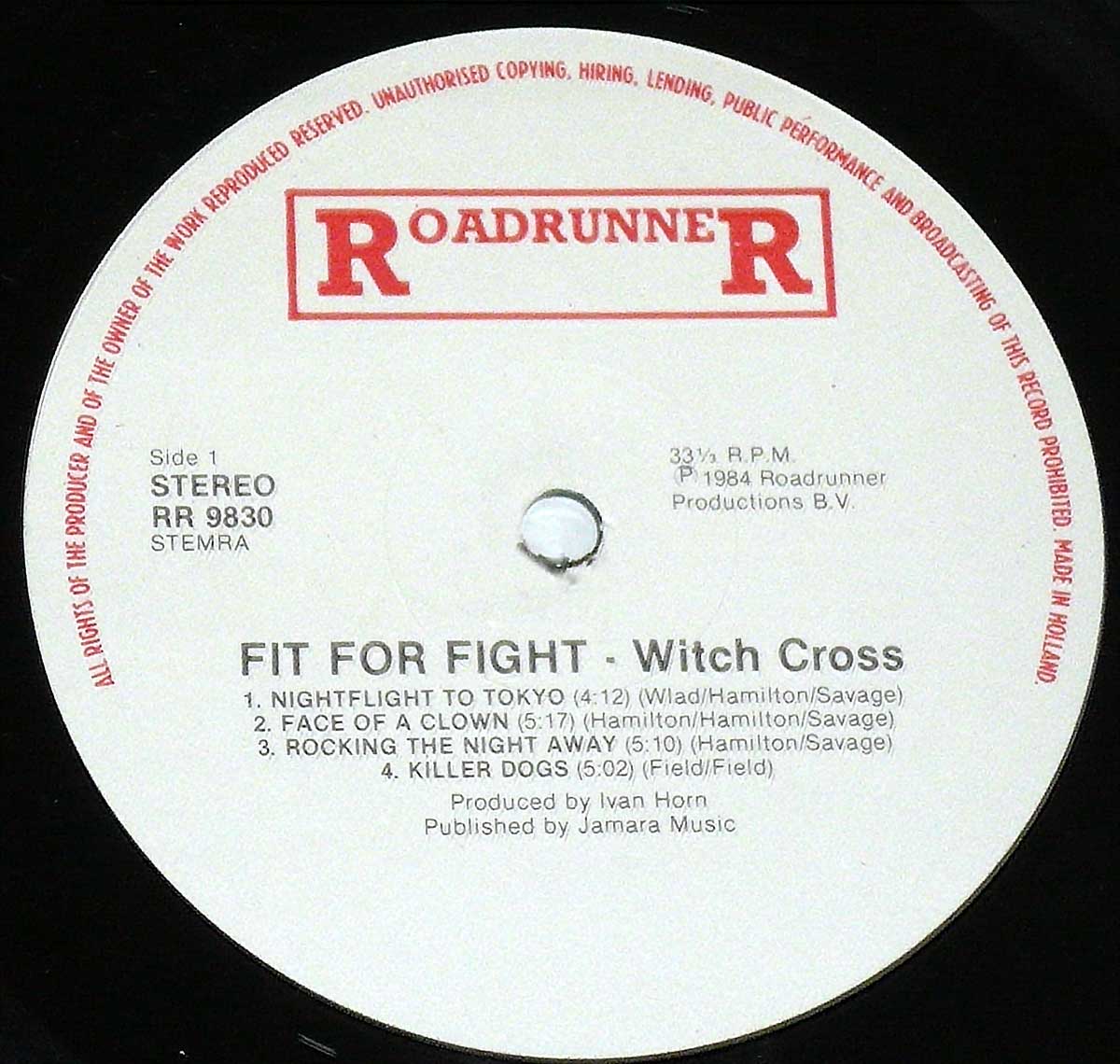 Note: The images on this page are photos of the actual album. Slight differences in color may exist due to the use of the camera's flash. Images can be zoomed in/out ( eg pinch with your fingers on a tablet or smartphone ).
---
Email Us | Copyright ©2023 Vinyl Records and Album Cover Gallery
Page last updated:02-Jun-2023 11:49