---
44 MAGNUM DANGER OIS 12" LP ALBUM VINYL
DANGER is the first official full-length studio album by the Japanese Heavy Metal band 44 Magnum. It was produced by Hiromi Yoshizawa and recorded at the Rockwell Studio and Sunrise Studios.
This album "44 Magnum – Danger" includes the original custom inner sleeve with album details, complete lyrics of all songs by and artwork/photos. 44 Magnum (stylized as 44MAGNUM) is a heavy metal /hard rock band from Japan, originally formed in 1977.
This web page has photos of album covers, inner sleeves, record labels together with production details, musicians and track-listing.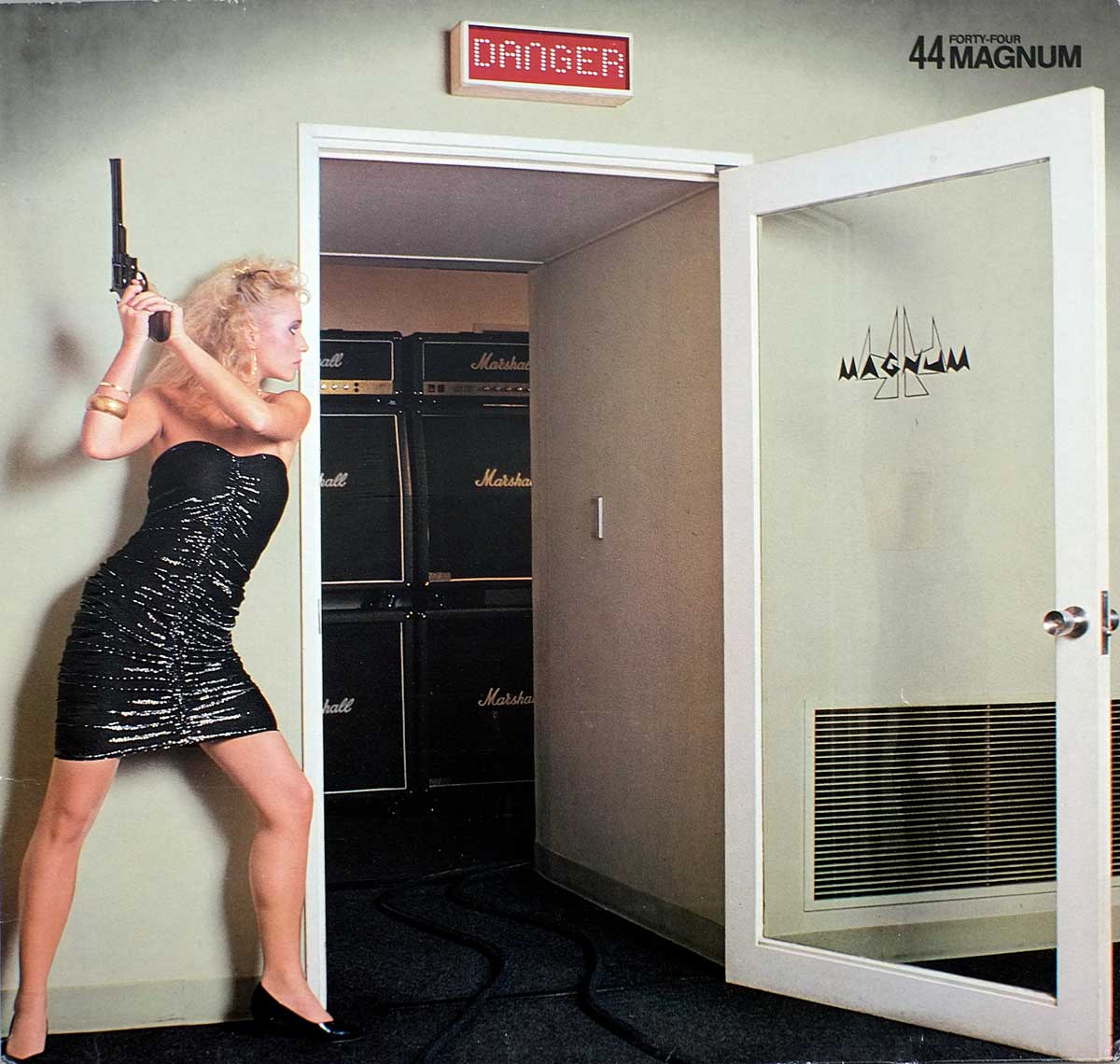 Album Description:
44 Magnum is a Japanese heavy metal band that was formed in 1977. Over the years, the band has released several albums, including their 1984 LP "Danger", which is considered one of their best works. The album is known for its high-energy music and hard-hitting lyrics that explore themes of danger, rebellion, and self-discovery.
"Danger" was released in 1984 and features nine tracks of hard-driving heavy metal music. The album was produced by Kyoji Yamamoto, the band's guitarist and vocalist, and Kenichi Yoshida.
The album's title track "Danger" sets the tone for the rest of the album. The song features a driving guitar riff and powerful vocals from Kyoji Yamamoto. The lyrics of the song speak to the theme of danger, warning listeners to be cautious of the dangers that surround them. The track also features a catchy chorus that is sure to get stuck in the listener's head.
Music Genre:

Heavy Metal / Hard Rock
Album Production Information:
The album: "44 Magnum – Danger" was produced by: Yoshiyuki "Show" Ohno
Associate Producer: Hiromi Yoshizawa
Recording Engineer: Tomohiro Nakamura (Rockwell Studio)
Assistent Engineer: Hirokazu Masuda (Rockwell Studio)
Recorded at Rockwell Studio and Sunrise Studio
Remixed by Yasuo Sato at Onkio Haus
Assisted by Shigeru Takise at Onkio Haus
Disc Mastering engineer: Teppei Kasai
Recording coordination by Masahiro Ohishi (Danger Crue)
Art Direction and Jacket Design Mitsuo Sato, Binta Matsuoka (Zip)
Photographer: Hiroyuki "Otosan" Yoshihama
Record Label Information:

Roadrunner RR 9805
Media Format:

12" LP Vinyl Stereo Gramophone Record
Total Album (Cover+Record) weight: 230 gram
Year & Country:

1984 Holland
Personnel/Band Members and Musicians on: 44 Magnum – Danger
Band-members, Musicians and Performers
Satoshi "Jimmy" Hirose – guitar
Satoshi "Joe" Miyawaki – drums
Hironori "Ban" Yoshikawa – bass
Tatsuya "Paul" Umehara – vocals
Complete Track-listing of the album "44 Magnum – Danger"
The detailed tracklist of this record "44 Magnum – Danger" is:
Track-listing Side One:

I'm On Fire 3:45

Your Heart 3:52
The Wild Beast 3:57
You Love Me, Don't You? 8:07
Track-listing Side Two:

No Standing Still 3:07

Dirty Lady 4:17
Baby, Come Together 3:41
At Last I'm A Free Man 3:24
Satisfaction
High Quality Photo of Album Front Cover "44 Magnum – Danger"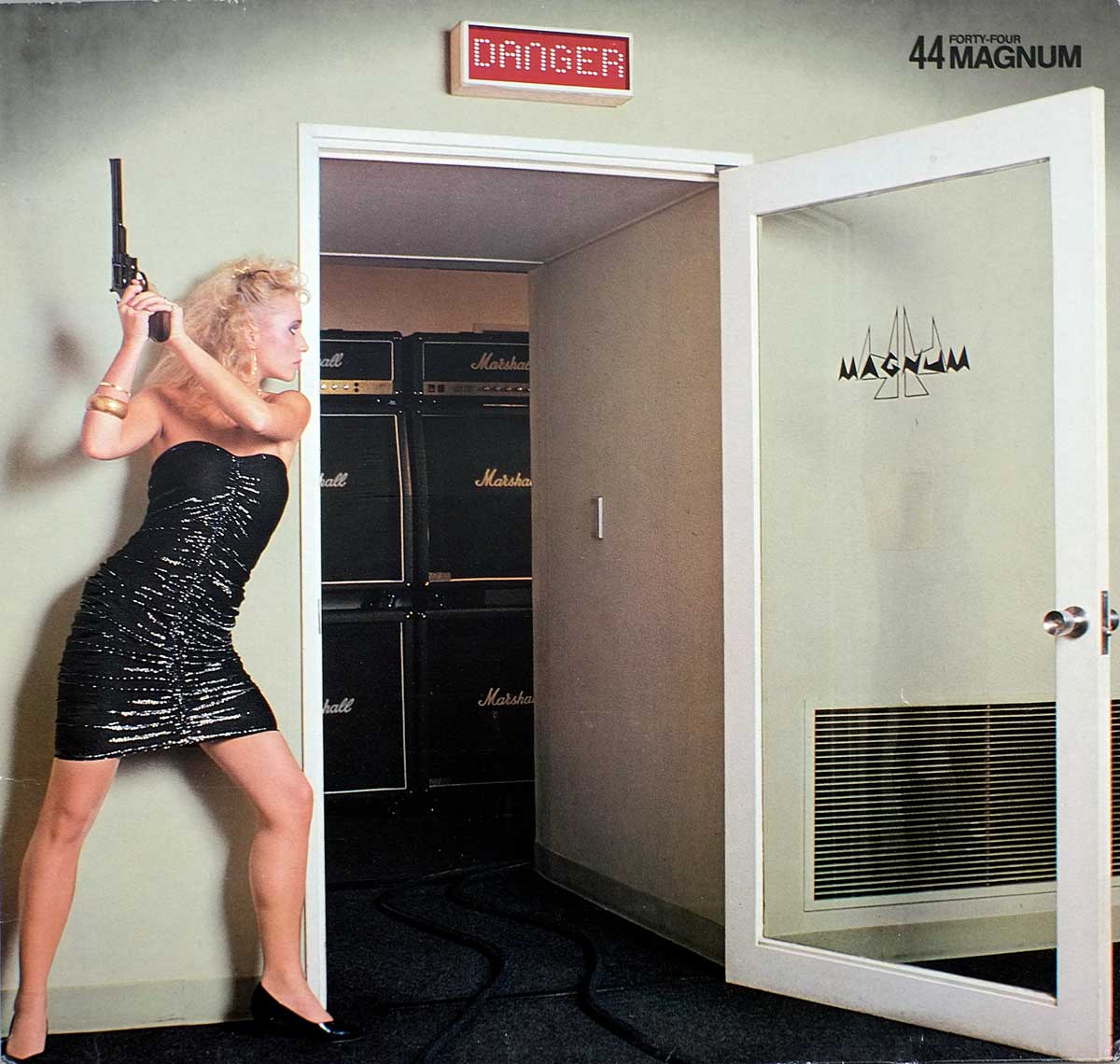 Album Back Cover Photo of "44 Magnum – Danger"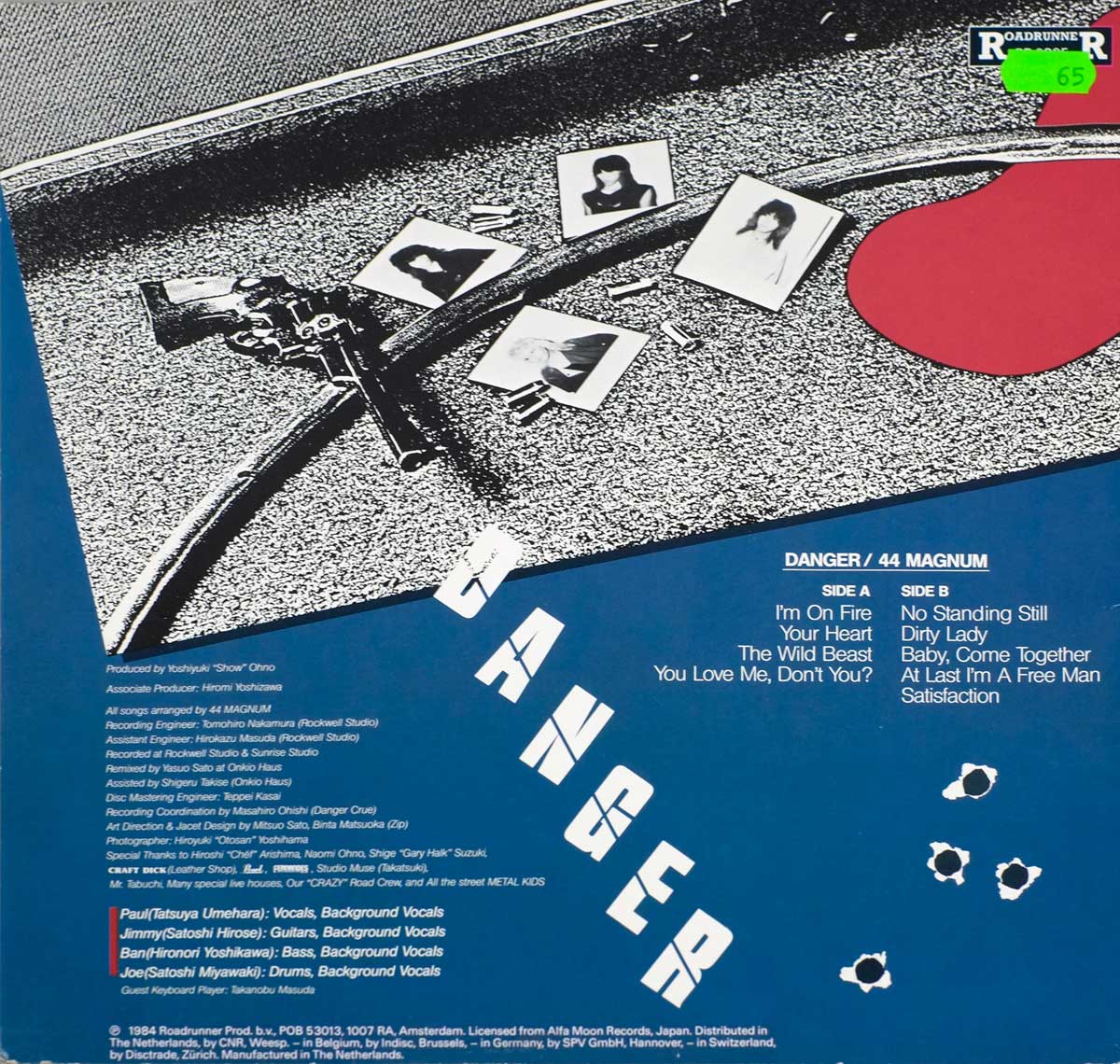 Inner Sleeve of "44 Magnum – Danger" Album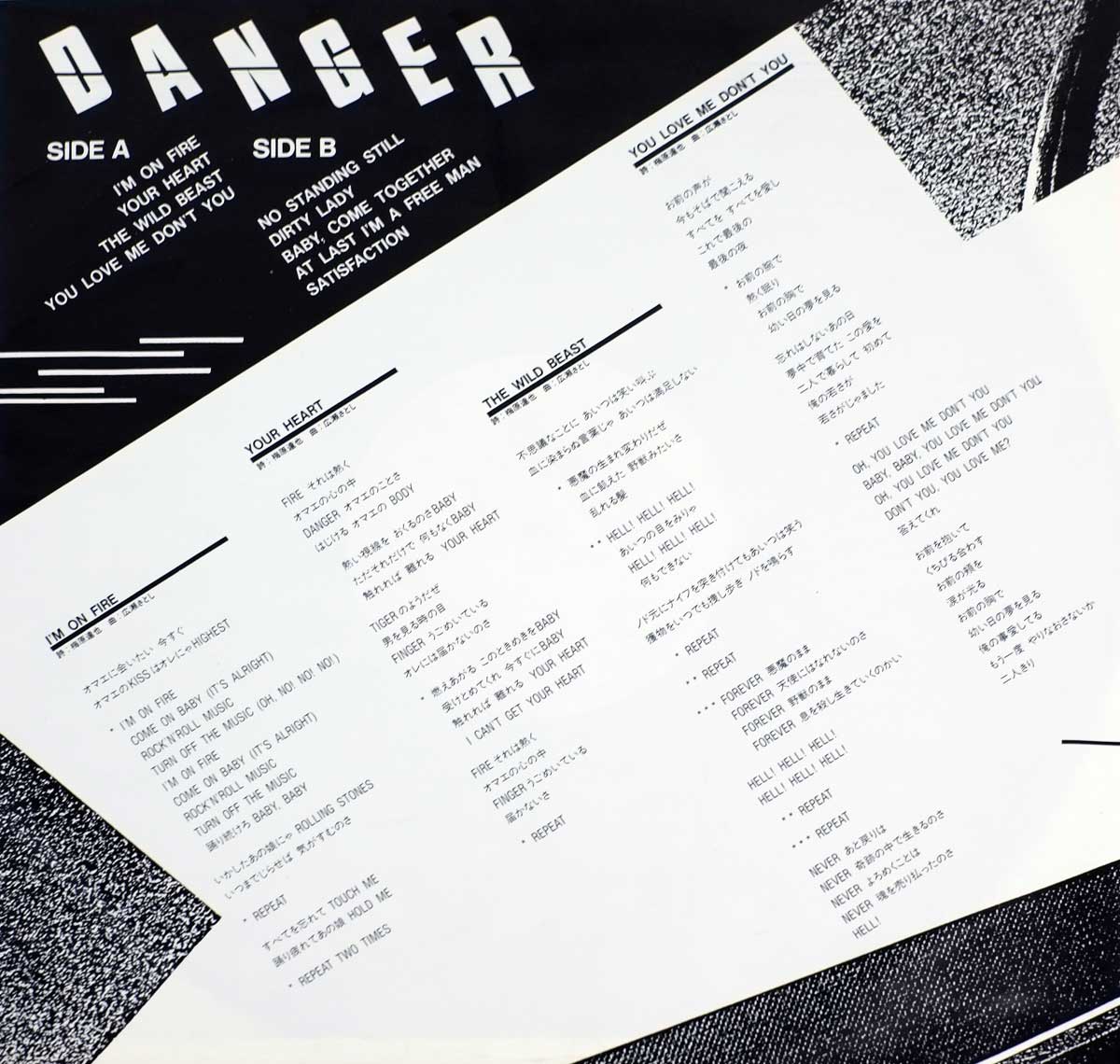 Photo of "44 Magnum – Danger" 12" LP Record's Label - Side One: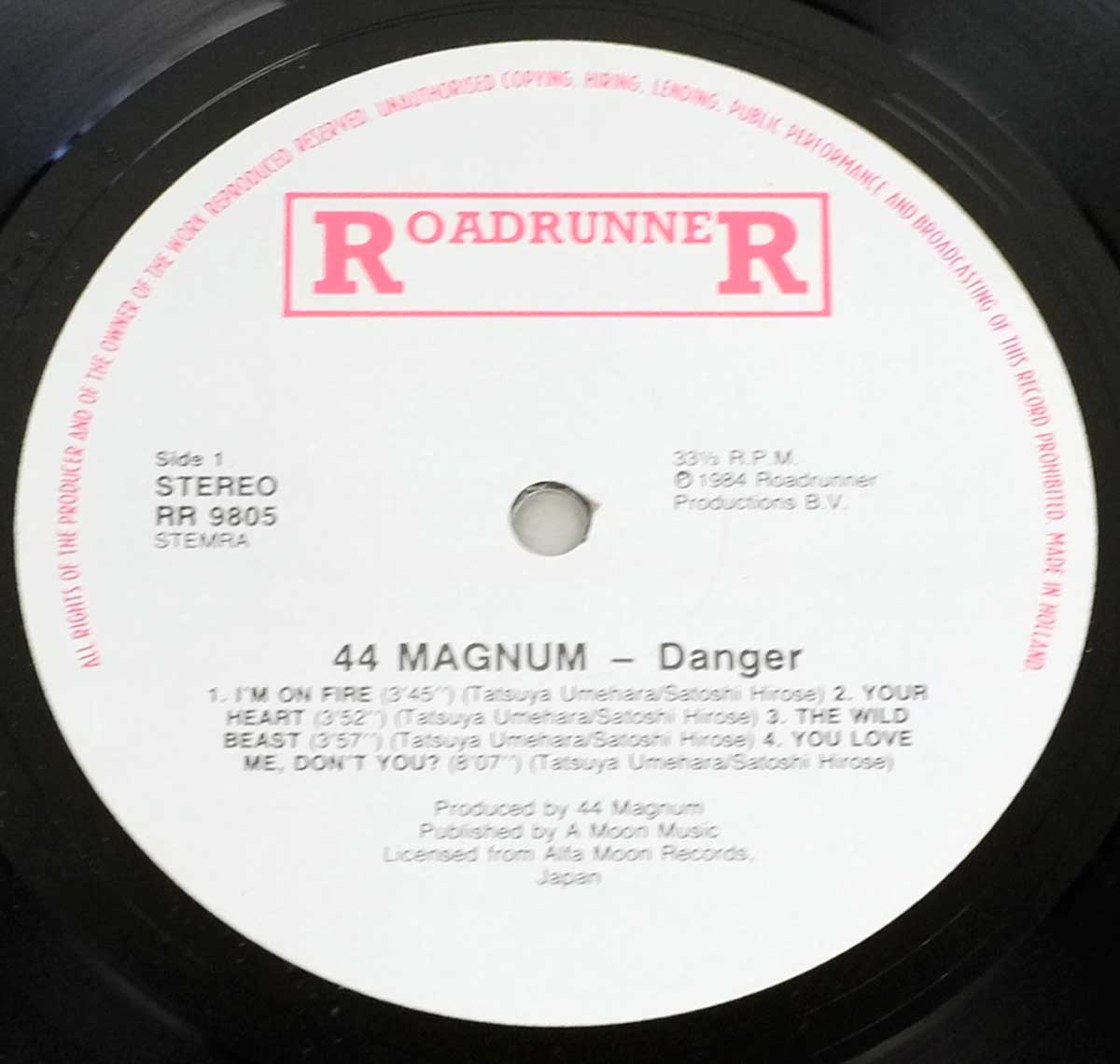 Note: The images on this page are photos of the actual album. Slight differences in color may exist due to the use of the camera's flash. Images can be zoomed in/out ( eg pinch with your fingers on a tablet or smartphone ).
---