---
Wendy O'Williams - WOW 12" VINYL LP ALBUM
Wendy Orlean Williams (May 28, 1949 – April 6, 1998), better known as Wendy O. Williams, was the lead singer for the punk band the Plasmatics, whose stage theatrics included blowing up equipment, near nudity and chain-sawing guitars.
Dubbed "The Queen of Shock Rock," Williams was widely considered the most controversial and radical woman singer of her day. She often sported a trademark Mohawk haircut.
Williams was nominated in 1985 for a Grammy in the Best Female Rock Vocal category during the height of her band's popularity.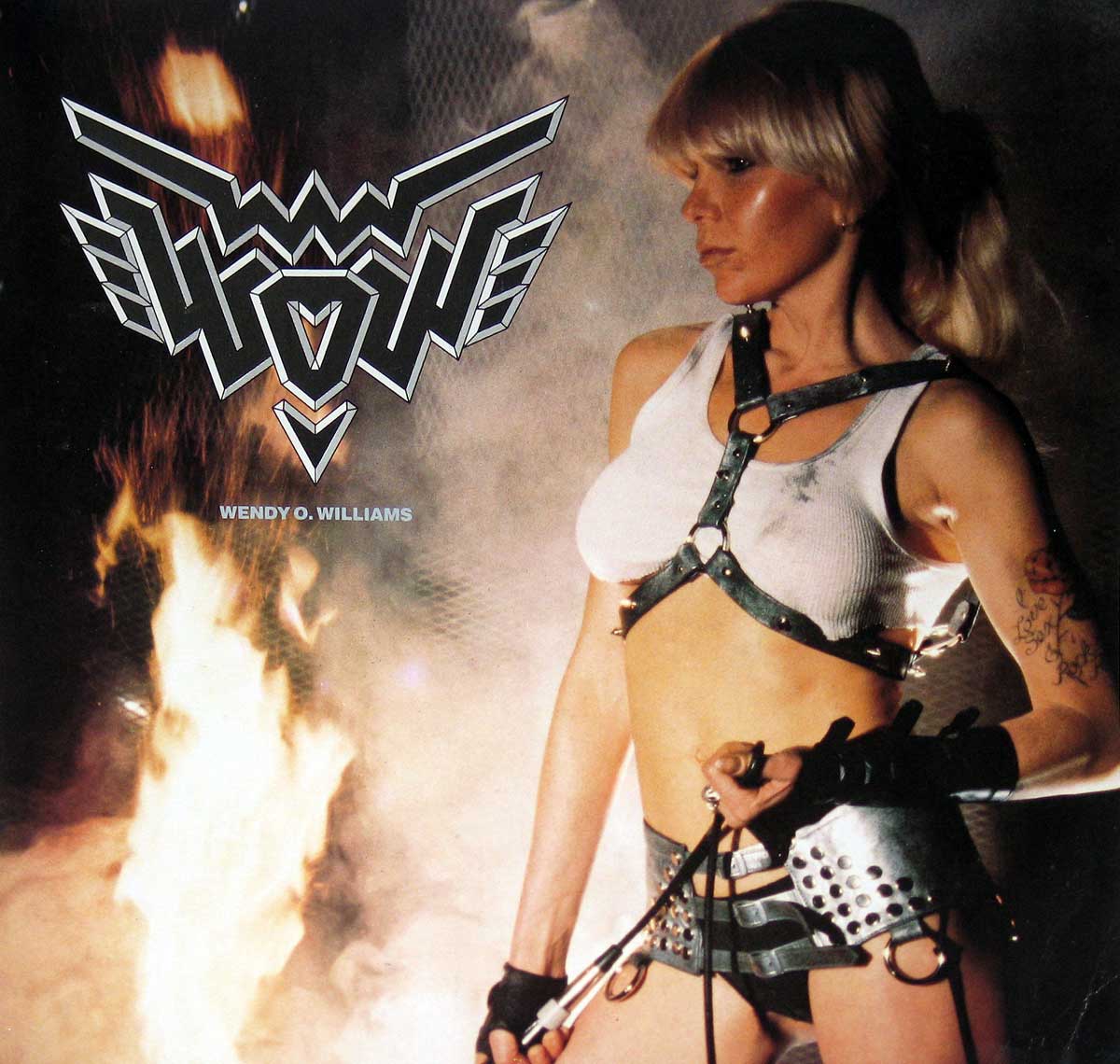 Album Production information: Produced by Gene Simmons


Gene Simmons is the pseudonym used by Chaim Weitz while playing bass in the Kiss band. He used the alias "Reginal Von Helsing" , when playing bass and producer for "Wendy O. Williams".

Sound/recording engineers: Frank Filipetti, Tom Roberts
Recorded at Right Track Studios in New York
Mastered by George Marino at Sterling Sound, New York City

George Marino (1947-2012) Senior Mastering Engineer at Sterling Sound N.Y.C., he was probable the most experienced sound mastering engineer in the world and has mastered hundreds of discs in all music genres. Jump to a list that covers the Heavy Metal albums he has mastered during the 1980s


Album cover design by Butch Star

Record Label & Catalognr:

Roadrunner RR 9852

Media Format:

12" LP 150 grams vinyl

Year & Country:

1984 Made in Holland
Band Members and Musicians on: Wendy O'Williams - WOW
Band-members, Musicians and Performers
Wendy O'Williams
Wes Beech
Michael Ray
Reginald Von Helsing
T.C. Tolliver
Special Guest: Ace Frehley Lead Guitar on Bump and Grind
Track Listing of: Wendy O'Williams - WOW
The Song/tracks on "Wendy O'Williams - WOW" are:
Side One:
I Love Sex (and Rock and Roll)
It's My Life
Priestess
Thief in the Night
Opus in CM2
Side Two:
Ready to Rock
Bump and Grind
Legends Never Die
Ain't None of Your Business
Album cover photos of : Wendy O'Williams - WOW
Photo of Front Cover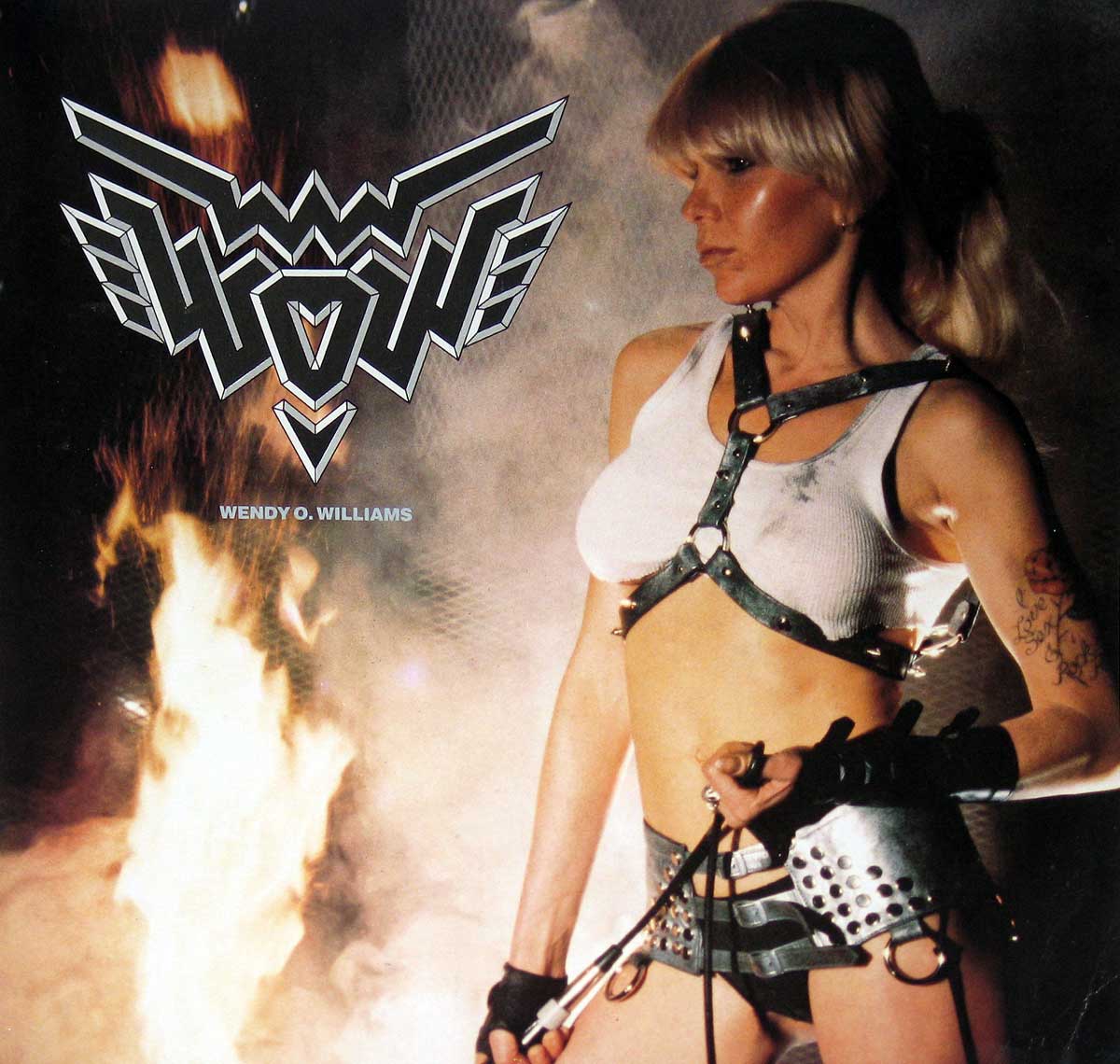 Photo of Album's Back Cover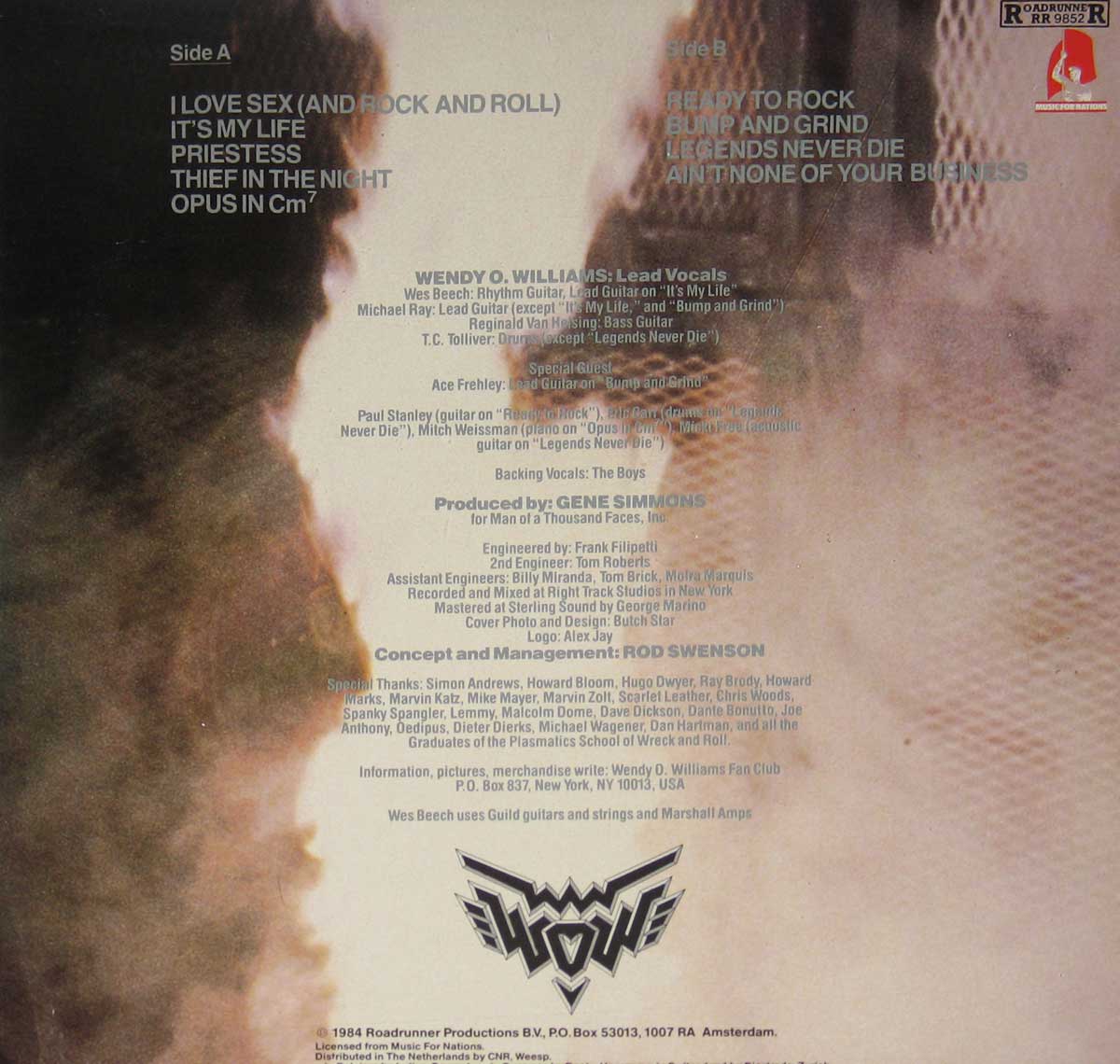 Close-up Photo of Record Label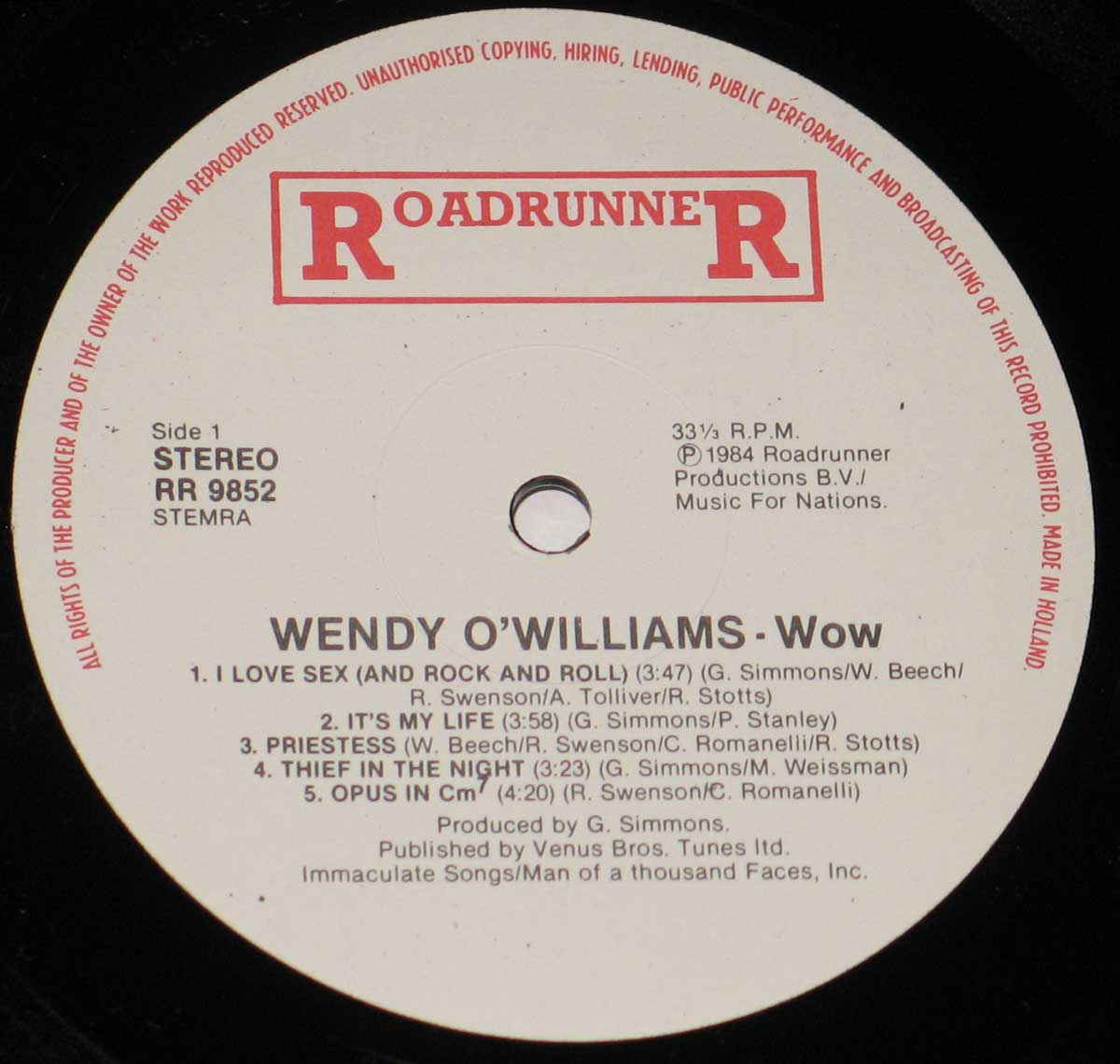 Note: The images on this page are photos of the actual album. Slight differences in color may exist due to the use of the camera's flash. Images can be zoomed in/out ( eg pinch with your fingers on a tablet or smartphone ).