---
DAD D.A.D Sleeping My Day Away + Stencil 12" Vinyl LP Album
Album Description: D-A-D is a Danish rock band previously known as Disneyland After Dark, a name that had to be changed after a threatening lawsuit from The Walt Disney Company.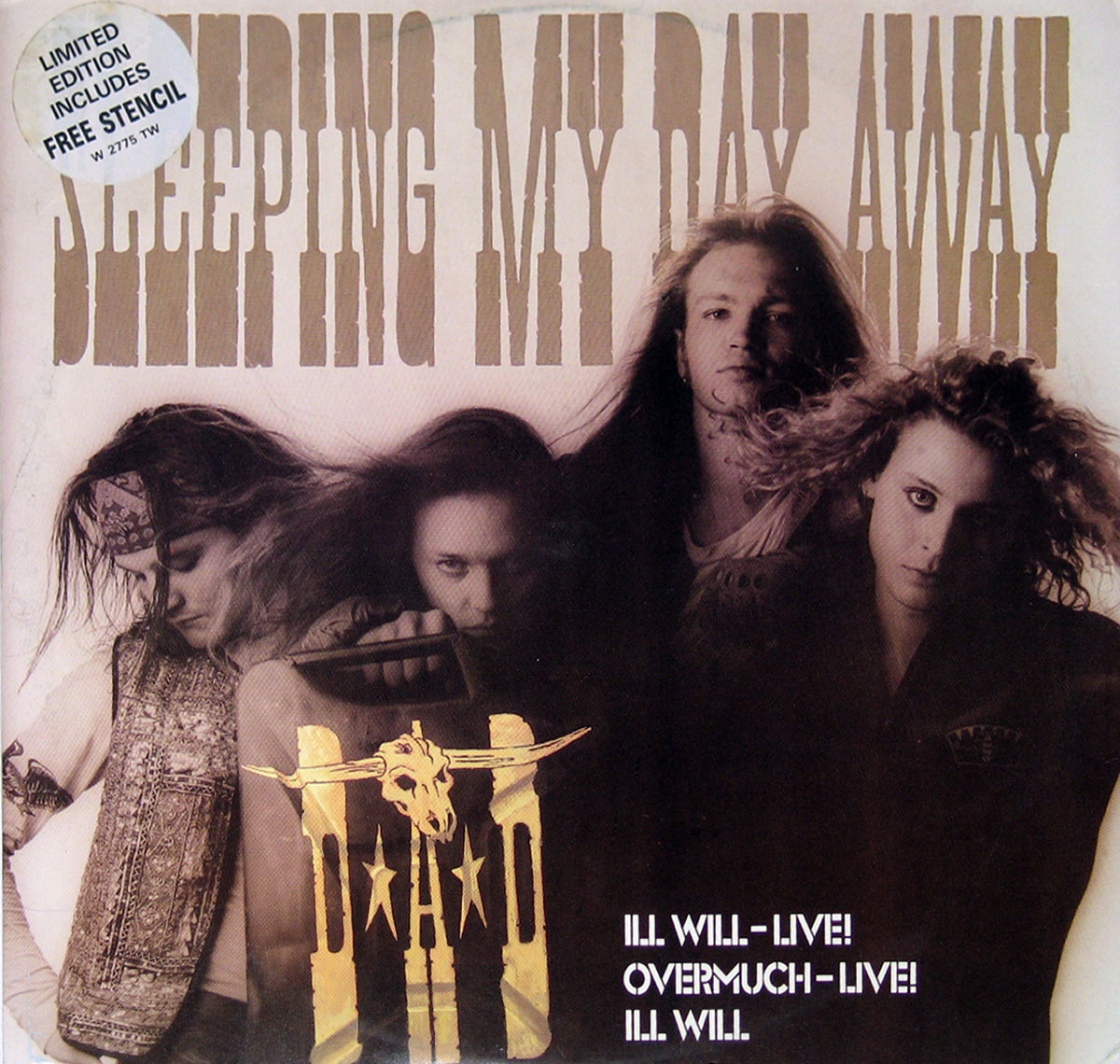 Collector Notes:

Music Genre:

Danish Heavy Metal, Hard Rock

Collector's info:

This album includes the free D-A-D Stencil

Album Production Information:

Produced by D.A.D, Nick Foss, Lars Overgaard

Label Information:

Warner Bros (WB) Records W 2775

Media Format:

12" Vinyl EP Gramophone Record
Album weight: 210 gram

Year & Country:

1989 Made in UK
Track Listing of: Sleeping Day Away
The Song/tracks on "Sleeping Day Away" are
Side One:
Sleeping My Day Away
Side Two:
Illl Will - Live!
Overmuch - Live!
Ill Will
Album cover photos of : DAD D.A.D Sleeping My Day Away + Stencil
Photo of Sleeping Day Away Album's Front Cover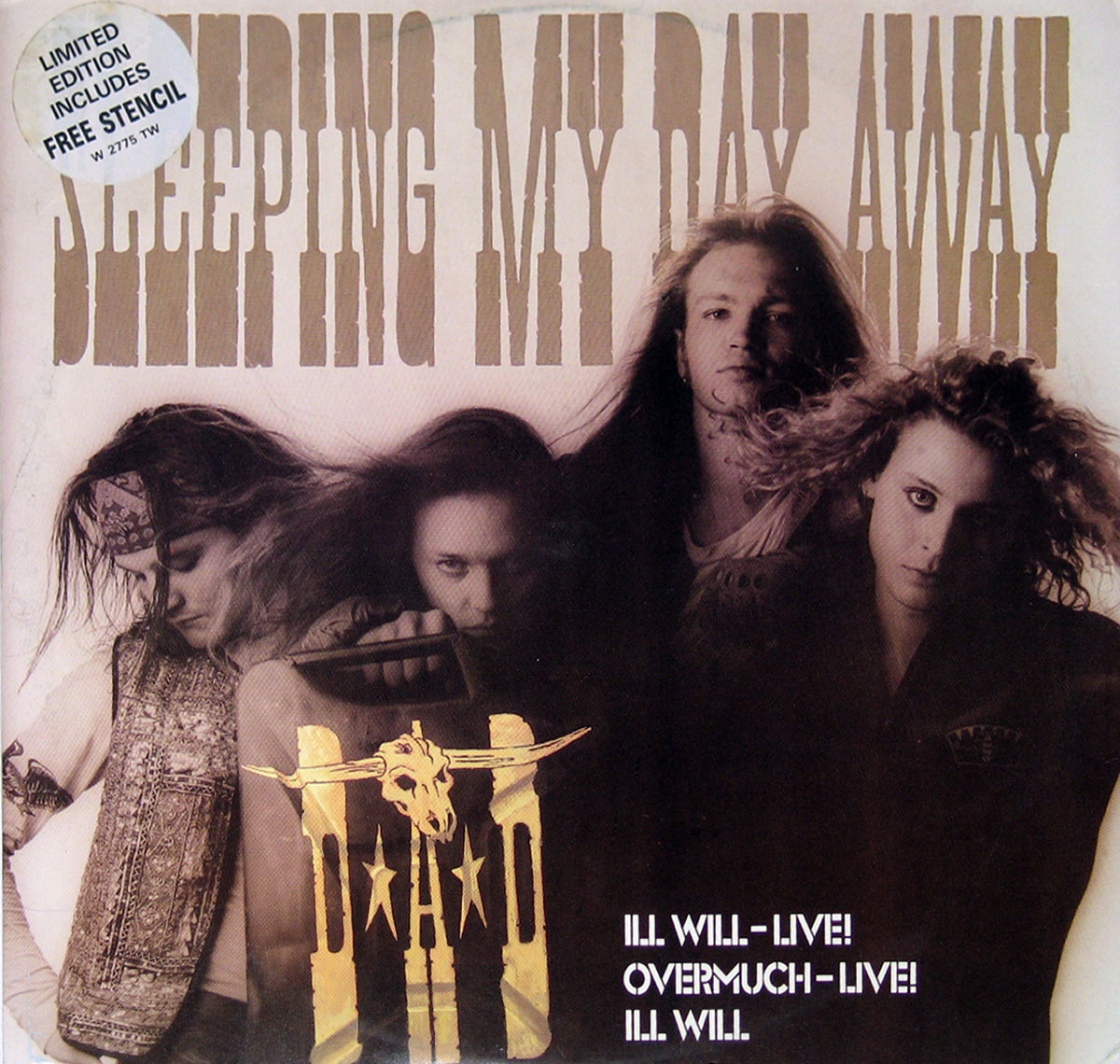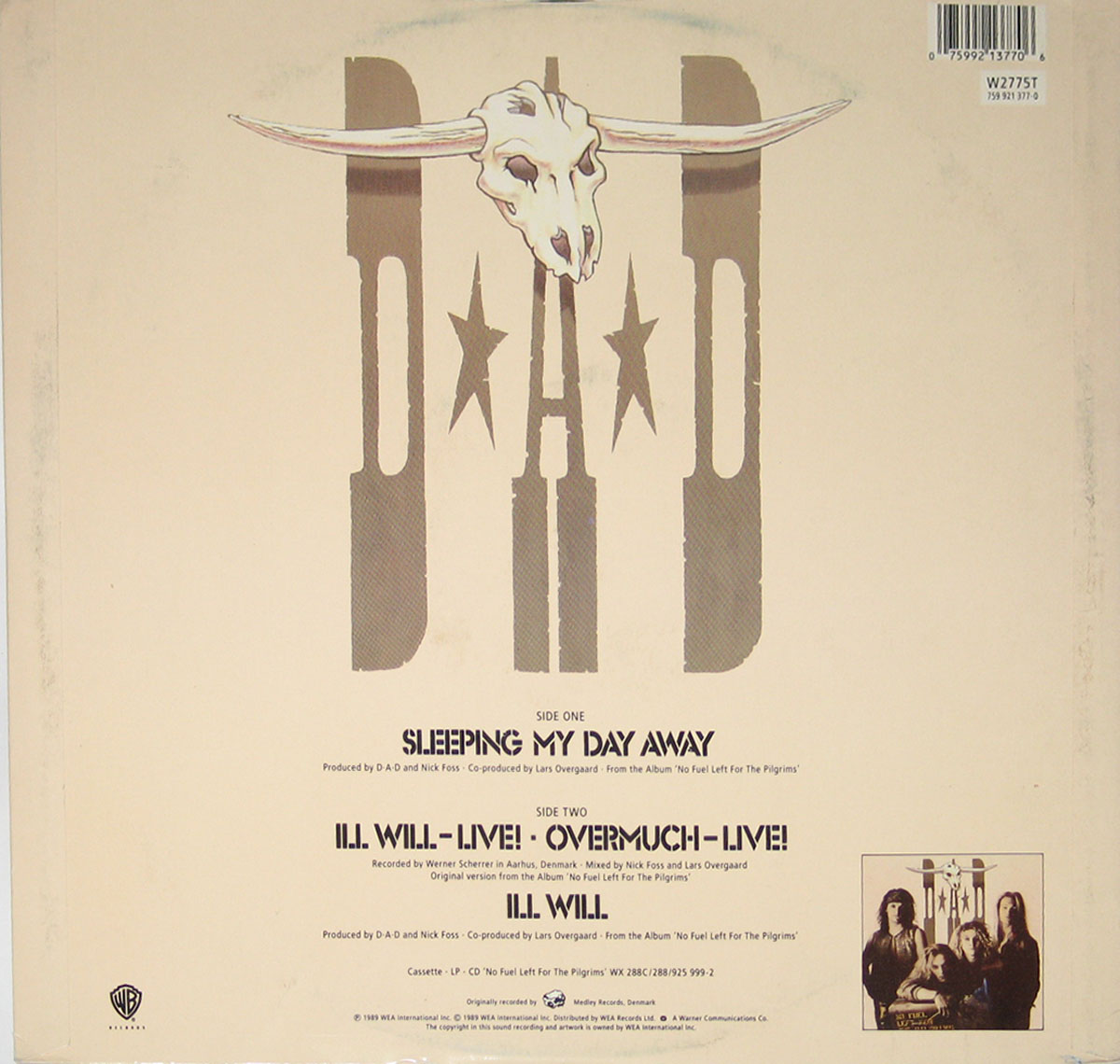 Photo of paint stencil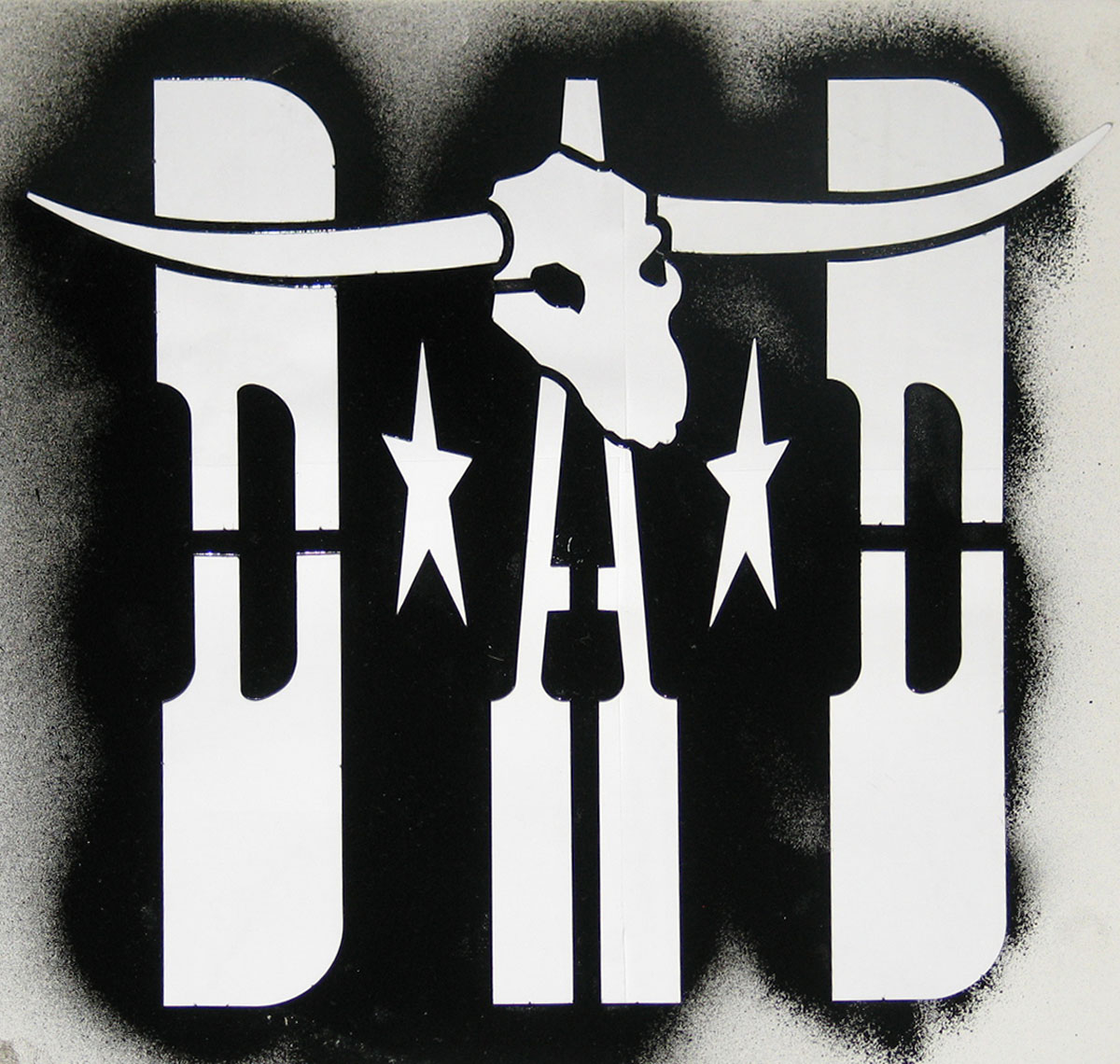 Close-up Photo of Sleeping Day Away Record Label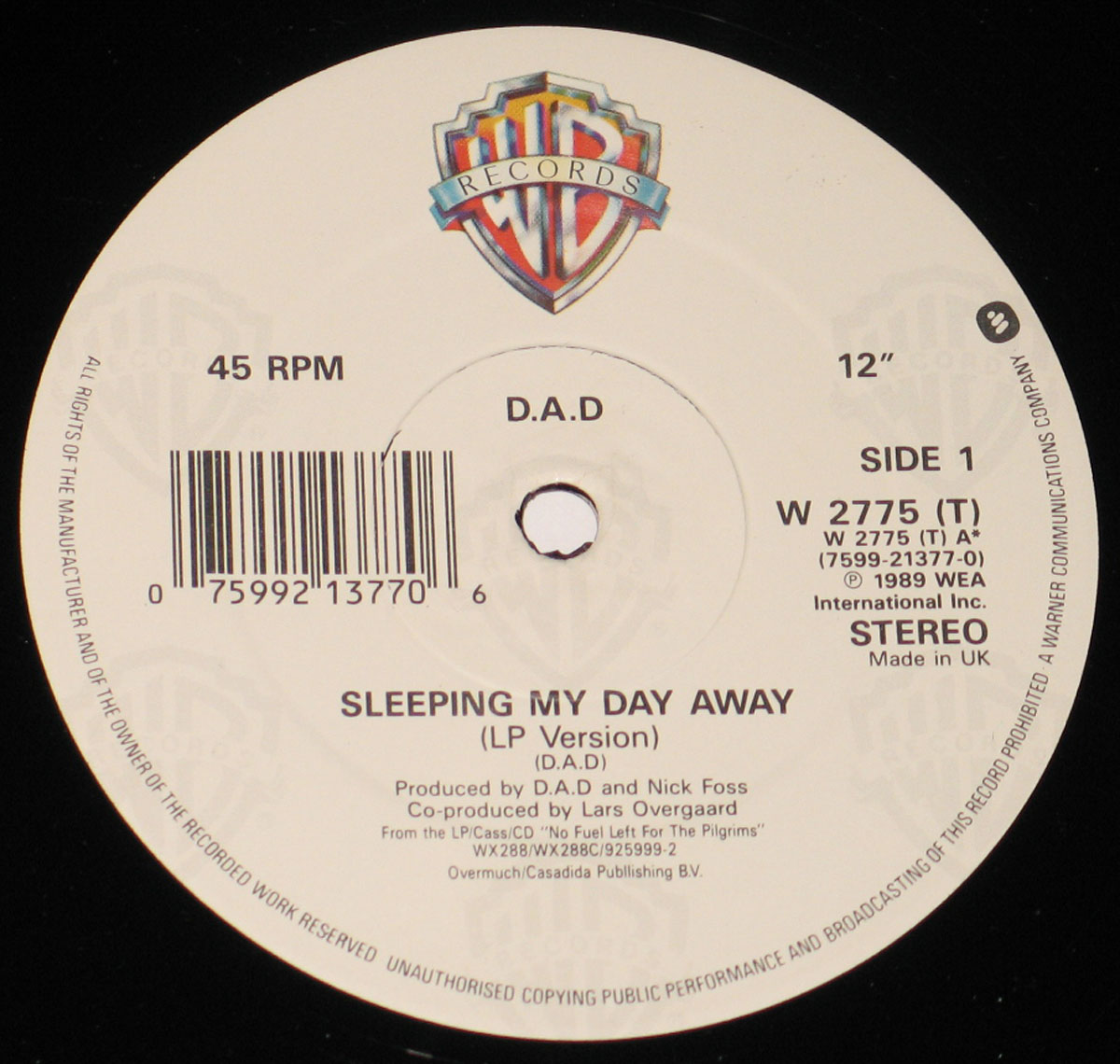 Note: the above pictures are actual photos of the album and allow you to judge the quality of cover. Slight differences in color may exist due to the use of the camera's flash.