---
Sheila & Ringo - Les Gondoles a Venise
Description: "Les Gondoles à Venise" is the 1973 French song by Sheila and Ringo ( realname: Guy Bayle), it has sold over 600,000 copies in France.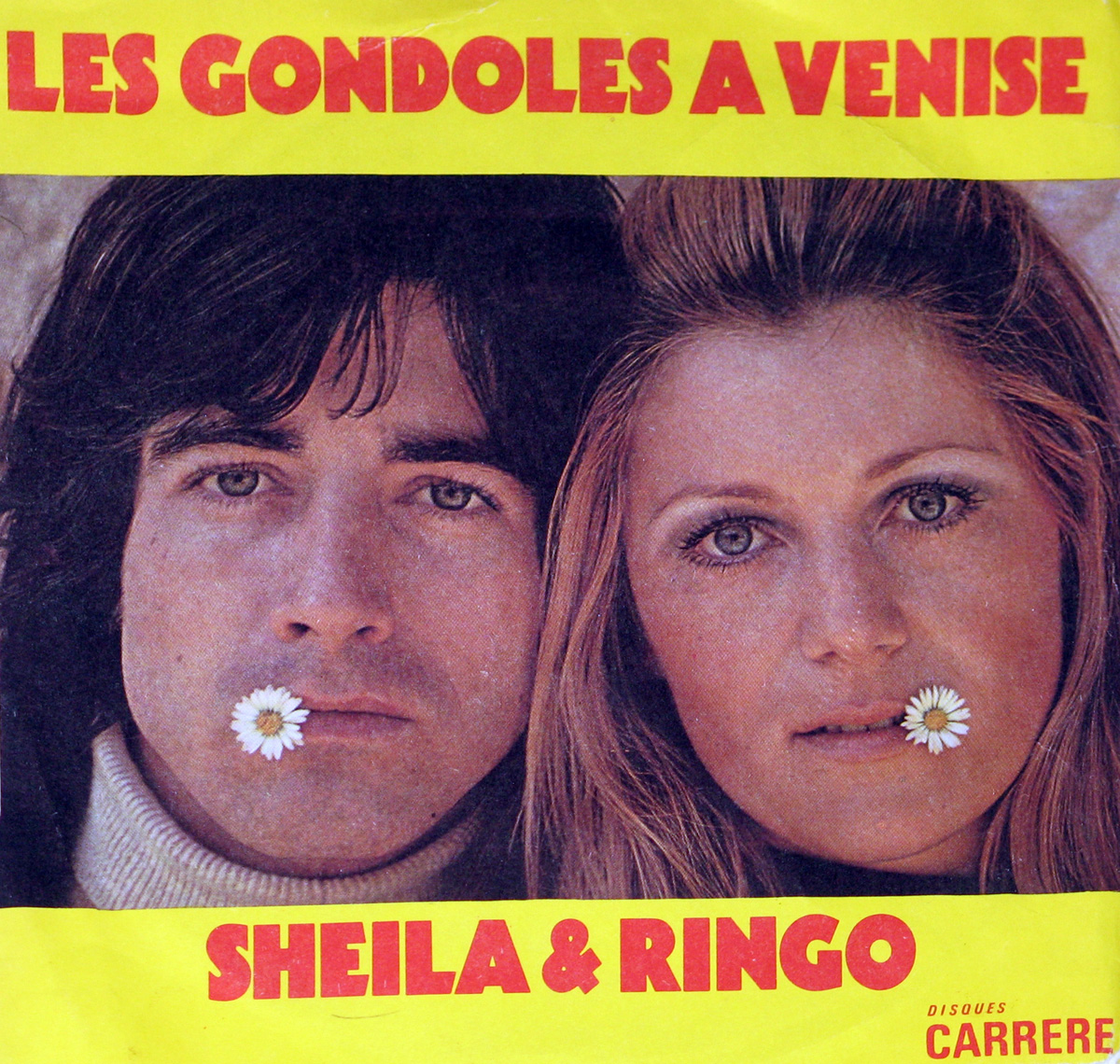 | | |
| --- | --- |
| Music Genre: | French Pop Music |
| Record Collector's Info: | P/S Picture Sleeve |
| Tracks side A: | Les Gondoles a Venise |
| Tracks side B: | Les Gondoles a Venise (Instrumental) |
| Record Label Information: | Carrere 49.026 |
| Vinyl Record Format | 7" Record, PS Picture Sleeve |
| Country | Made in France |
---
---
---
SHEILA The real name of the French singer Sheila is Annie Chancel. She is known professionally as Sheila and is a French pop singer who became successful as a solo artist in the 1960s and 1970s. She is known for her catchy, upbeat pop songs and her dynamic live performances. She was also quite successful in the French market, releasing many albums and singles throughout her career. Some of her most popular songs include "L'École est finie," "Les Rois Mages," and "Bang Bang."
She used the name "S.B. Devotion" as a tribute to her favorite R&B group, the American vocal group, The Shirelles. The group was known for their hit songs like "Will You Love Me Tomorrow" and "Baby It's You", and Sheila was a big fan of their music. She chose the name "S.B. Devotion" as a nod to the group and to express her devotion to R&B music. She also used the name "Sheila B. Devotion" as a stage name, to distinguish herself from other artists and to reflect her passion for music.
---