---
Sheila - L'Arche de Noe / Une Fille ne Vaut pas une Femme 7" Picture Sleeve Single
SHEILA's 1977 release, "L'Arche de Noe," a 7" single, showcases the French singer's talent. The record, encapsulated in a picture sleeve, is a musical gem that reflects the era's charm. The title track, meaning "Noah's Ark," exhibits SHEILA's captivating vocals. Paired with "Une Fille ne Vaut pas une Femme," this vinyl snapshot captures the essence of her artistry, making it a timeless addition to her discography.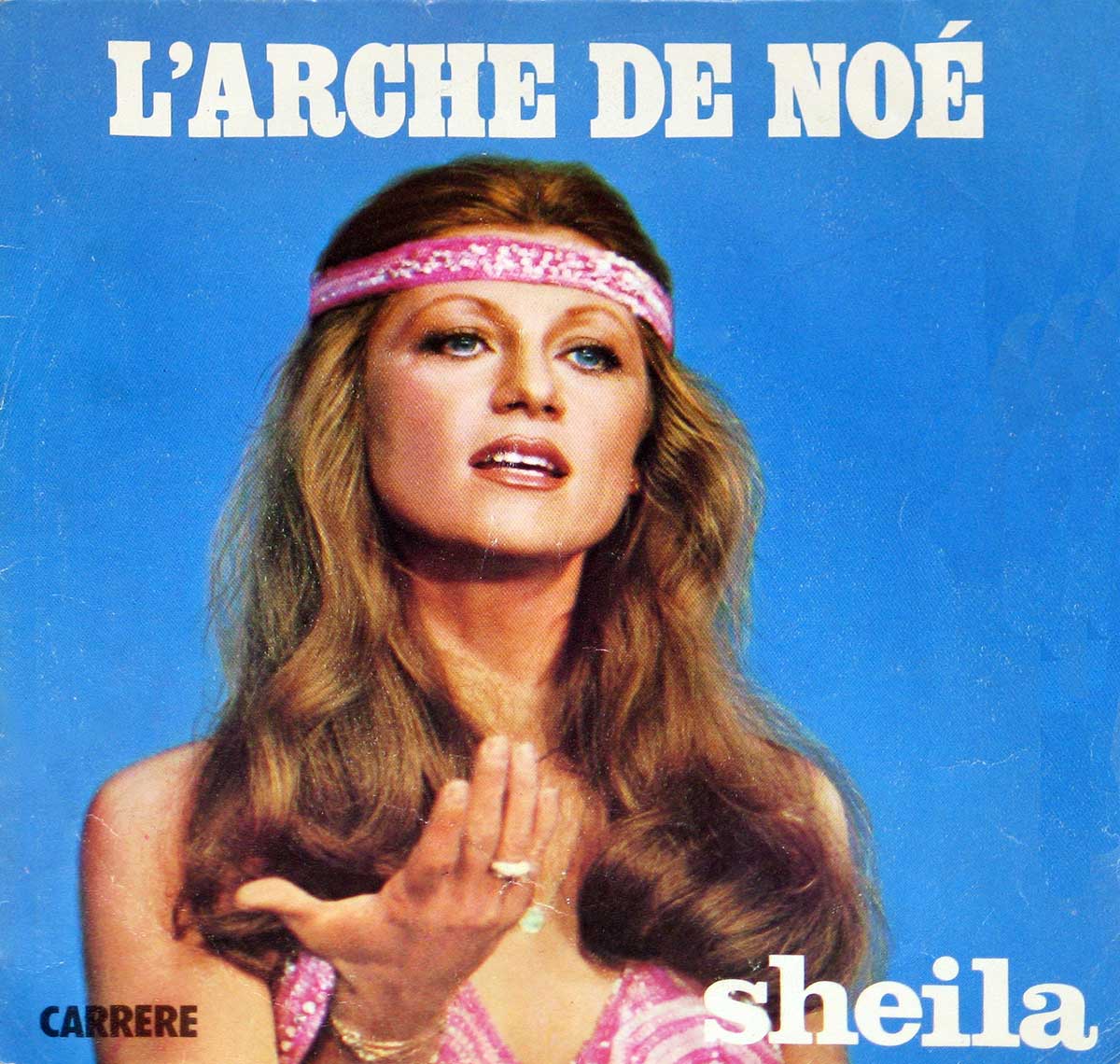 Description:
Sheila - L'Arche de Noé" is a 7" single record by the French singer Sheila. The record was released in 1977 and features two songs, "L'Arche de Noé" and Une Fille Ne Vaut Pas Une Femme,
"L'Arche de Noé" is the title track of the record and tells the story of Noah's Ark, as told in the Bible. The song features a catchy disco beat, with Sheila's powerful vocals leading the way. The lyrics speak of Noah's mission to save the animals from the flood, and the importance of hope and love in difficult times.
Both songs on the record showcase Sheila's talent as a singer and her ability to convey powerful emotions through her music. The disco sound of "L'Arche de Noé" and the romantic balladry of "Une Affaire d'Amour" demonstrate the versatility of Sheila's musical style and her ability to connect with audiences across genres.
"Sheila - L'Arche de Noé" is a classic example of French disco music from the late 1970s and a testament to Sheila's enduring talent and popularity as a singer. The record continues to be celebrated by fans of disco music and French pop culture alike.
Music Genre:

French Pop Music
Record Collector's Info: P/S Picture Sleeve
Tracks side A: L'Arche de Noe
Tracks side B: Une Fille ne Vaut pas une Femme
Record Label Information:

Carrere 49.273
Vinyl Record Format: 7" Record, PS Picture Sleeve
Country: Made in France
SHEILA The real name of the French singer Sheila is Annie Chancel. She is known professionally as Sheila and is a French pop singer who became successful as a solo artist in the 1960s and 1970s. She is known for her catchy, upbeat pop songs and her dynamic live performances. She was also quite successful in the French market, releasing many albums and singles throughout her career. Some of her most popular songs include "L'École est finie," "Les Rois Mages," and "Bang Bang."
She used the name "S.B. Devotion" as a tribute to her favorite R&B group, the American vocal group, The Shirelles. The group was known for their hit songs like "Will You Love Me Tomorrow" and "Baby It's You", and Sheila was a big fan of their music. She chose the name "S.B. Devotion" as a nod to the group and to express her devotion to R&B music. She also used the name "Sheila B. Devotion" as a stage name, to distinguish herself from other artists and to reflect her passion for music.
---