---
NYKTALGIA Nyktalgia GATEFOLD Cover + POSTER 12" LP VINYL ALBUM
This is the self-titled album by the German Depressive Black Metal band "Nyktalgia". This album is the limited edition on black vinyl of which 400 were released. The 100 first copies were pressed on blue vinyl and came with additional hand-numbered inner sleeve.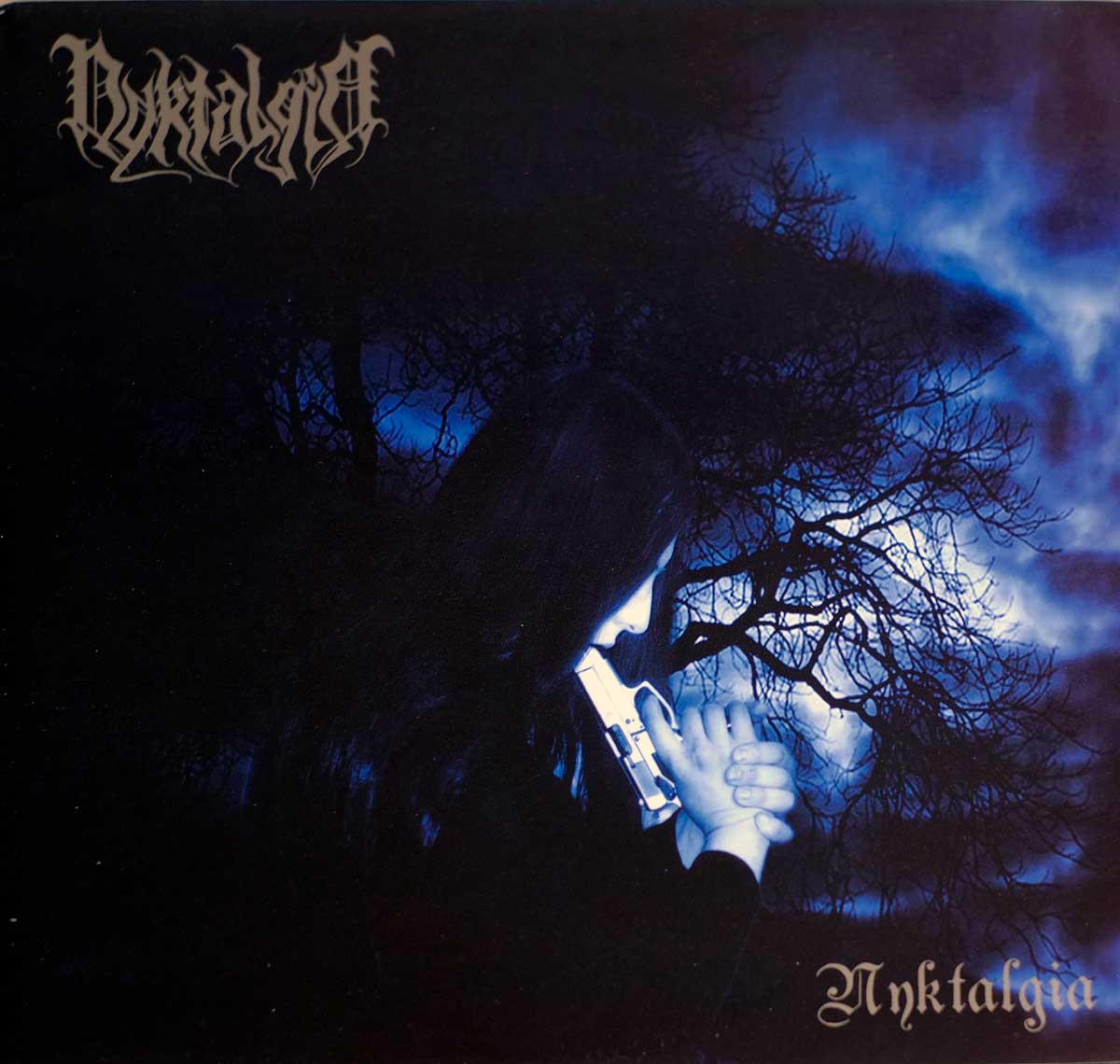 Album Description & Collectors information:
Gatefold (FOC) cover design with artwork / photos on the inside cover pages
This album "NYKTALGIA Nyktalgia" includes the original poster
Music Genre:

Black Metal

Album Production Information:

This album was recorded at: Studio Winterblut 2004-2004

Record Label Information:

Blut & Eisen Productions

Media Format:

12" LP Vinyl Stereo Gramophone Record
Total Album (Cover+Record) weight: 280 gram

Year & Country:

2004
Complete Track-listing of the album "NYKTALGIA Nyktalgia"
The detailed tracklist of this record "NYKTALGIA Nyktalgia" is:
Track-listing Side One:

Misere Nobis

Lamento Larmoyant
Track-listing Side Two:

Cold Void

Exitus Letalis
High Quality Photo of Album Front Cover "NYKTALGIA Nyktalgia"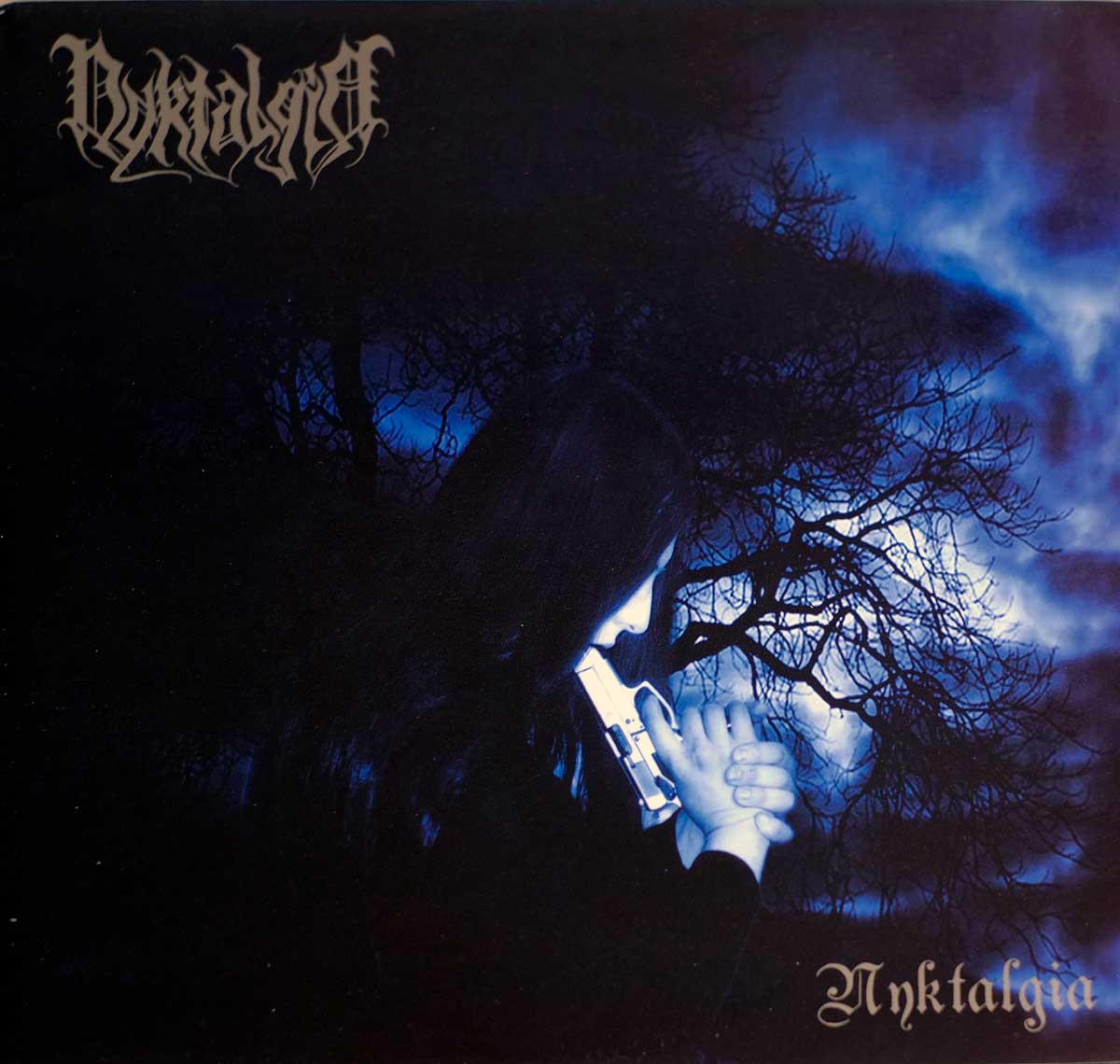 Photo of "NYKTALGIA Nyktalgia" Album's Inner Sleeve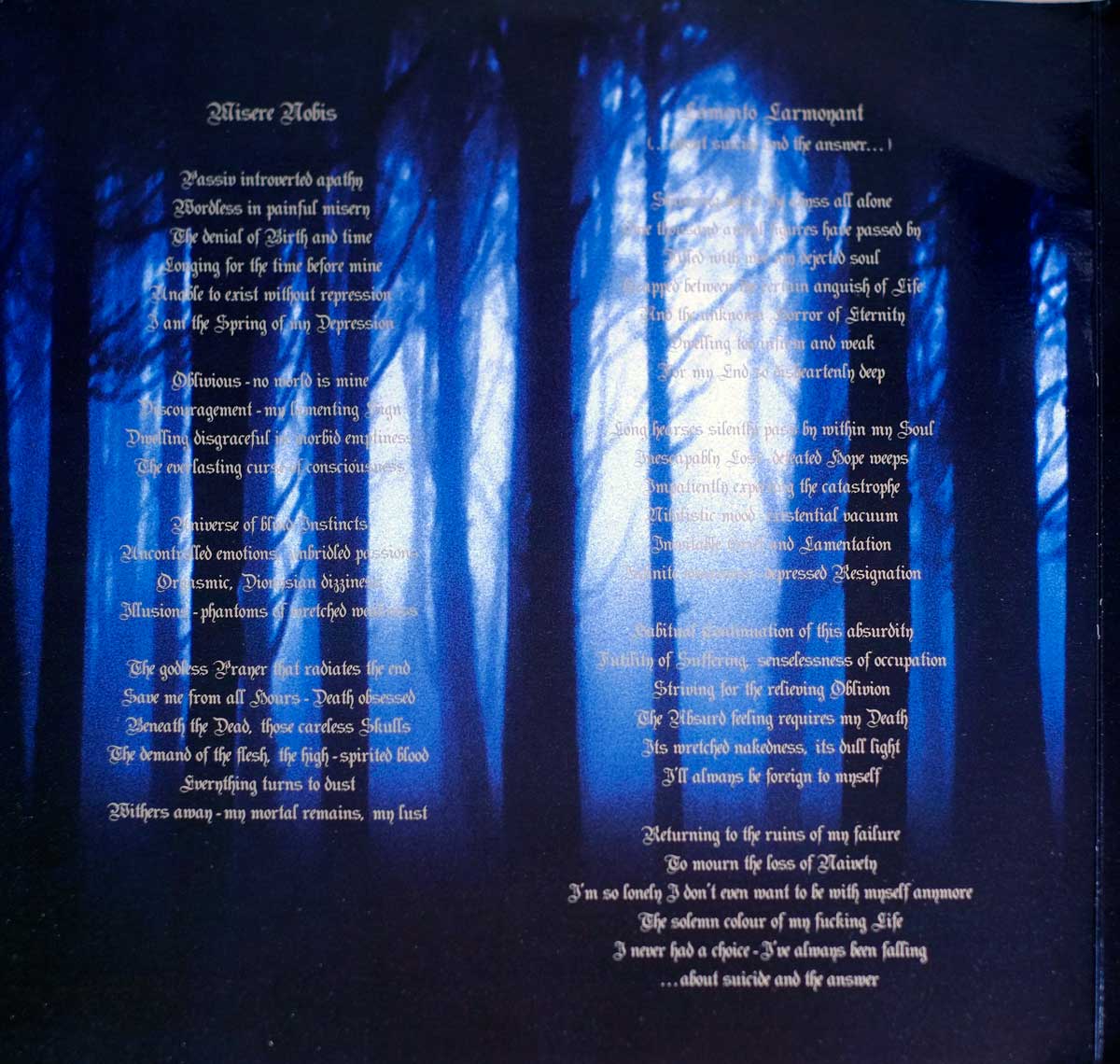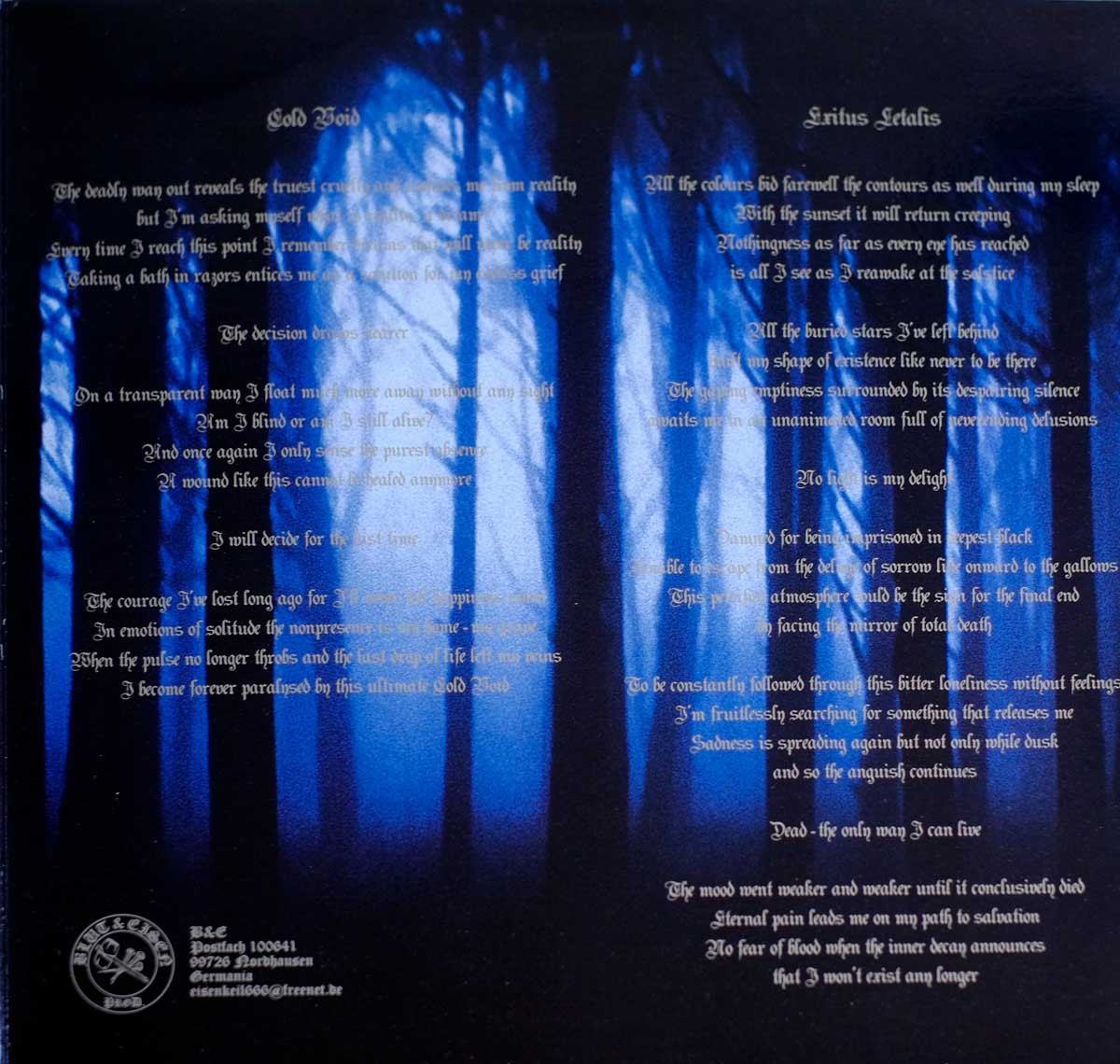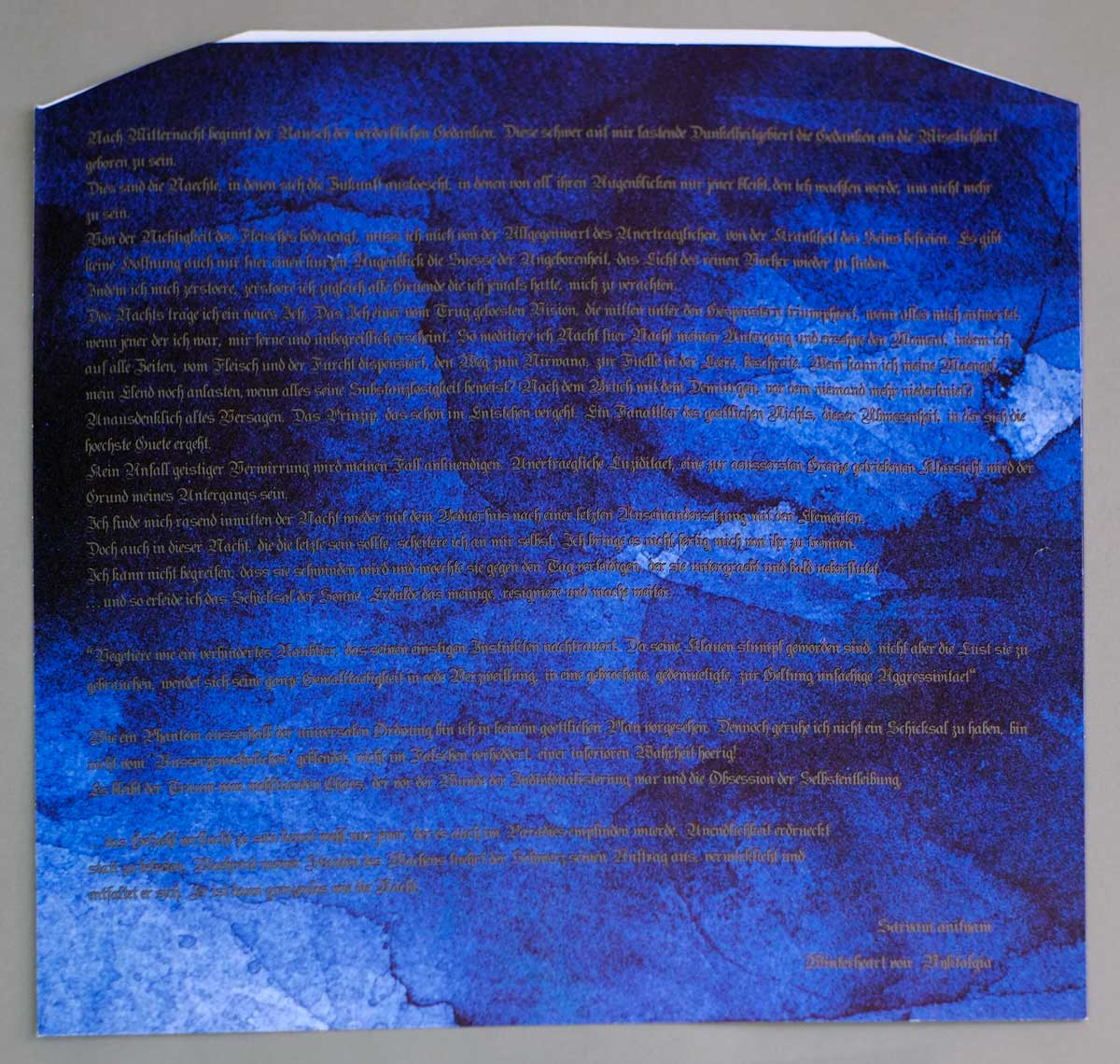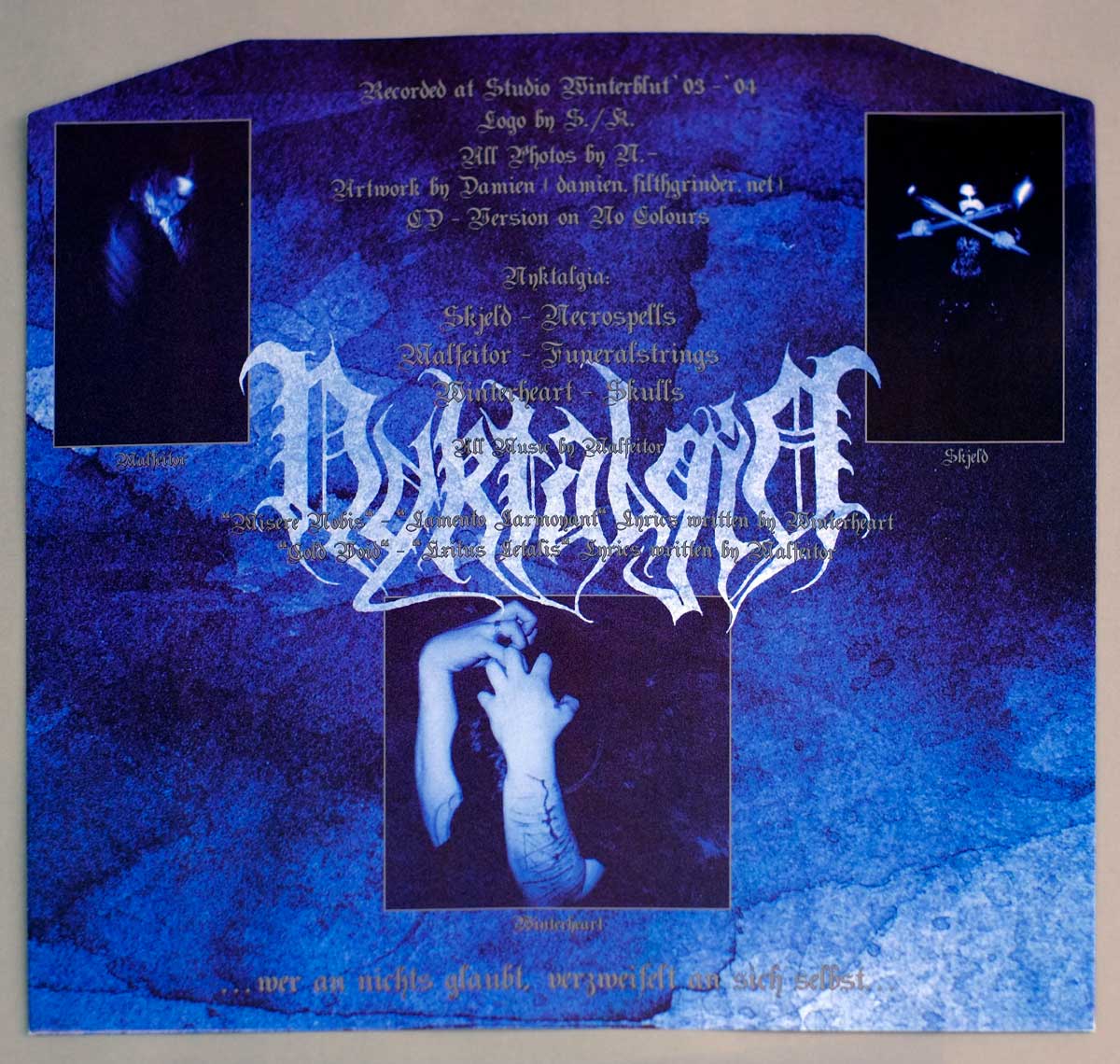 Photo of "NYKTALGIA Nyktalgia" 12" LP Record - Side One: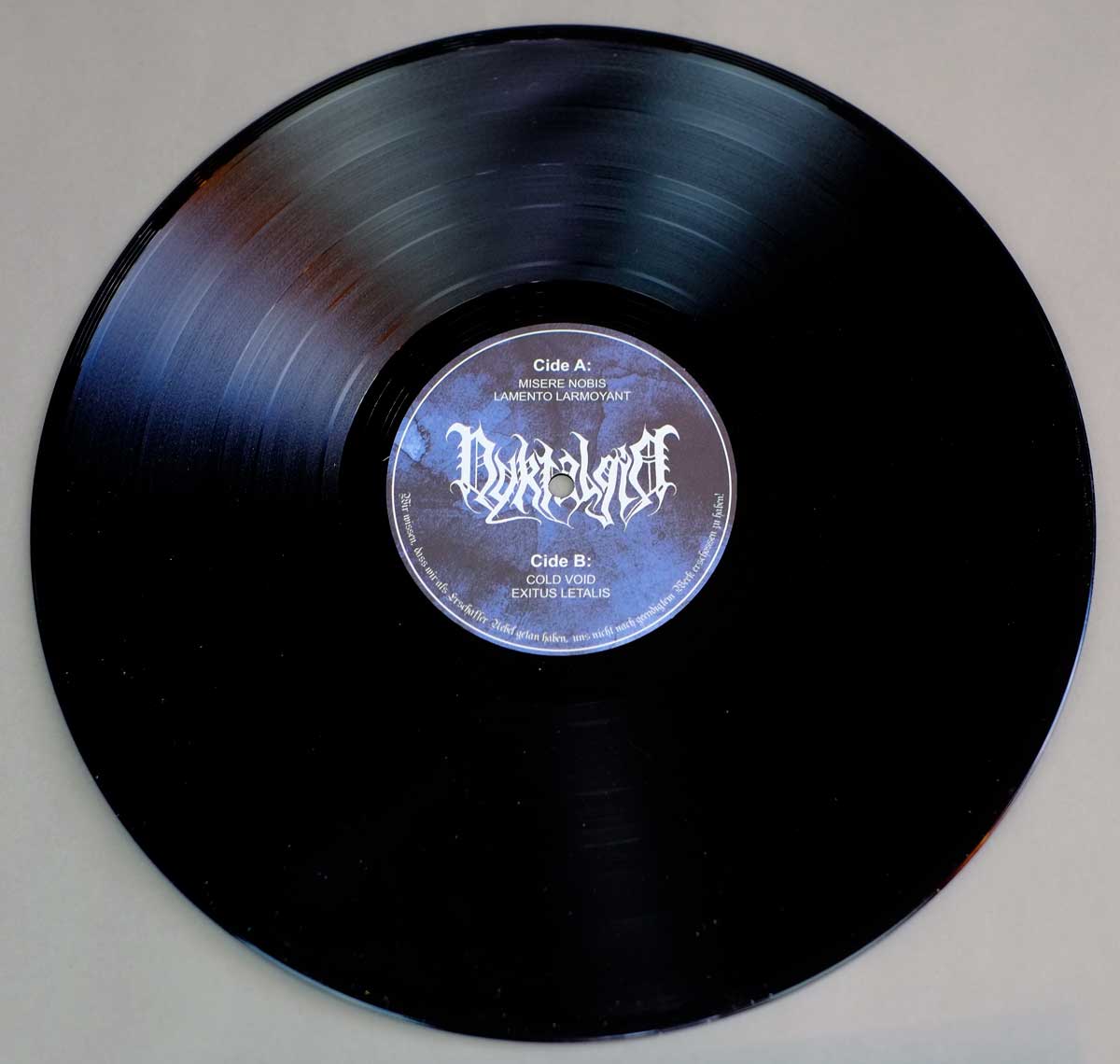 Photo of "NYKTALGIA Nyktalgia" 12" LP Record - Side Two: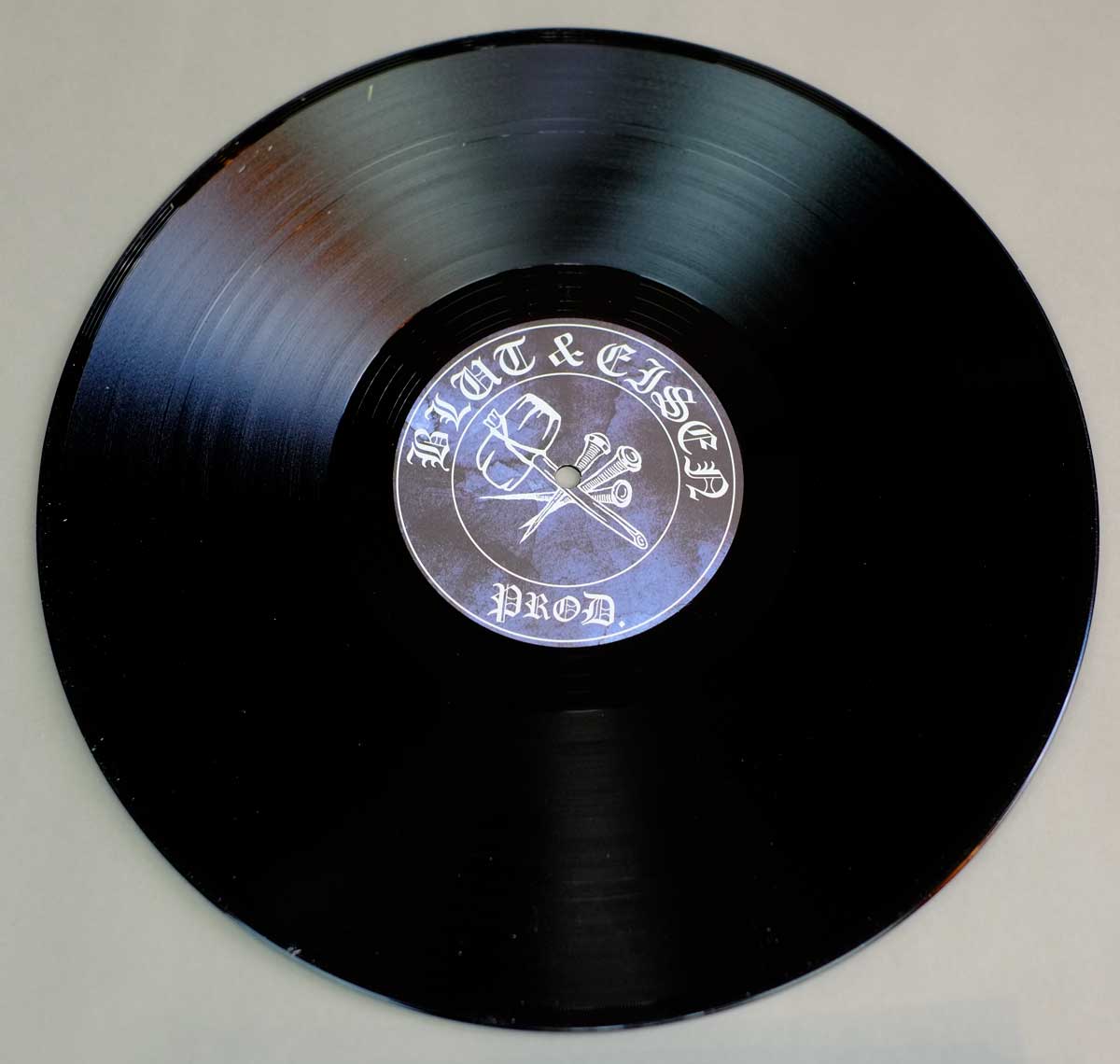 Note: The images on this page are photos of the actual album. Slight differences in color may exist due to the use of the camera's flash. Images can be zoomed in/out ( eg pinch with your fingers on a tablet or smartphone ).
---