---
VARIOUS ARTISTS - METAL MADNESS heavy metal 2LP Gatefold cover Vinyl Album
"Metal Madness" is a Double LP album in Gatefold (FOC) cover design with artwork / photos on the inside cover pages.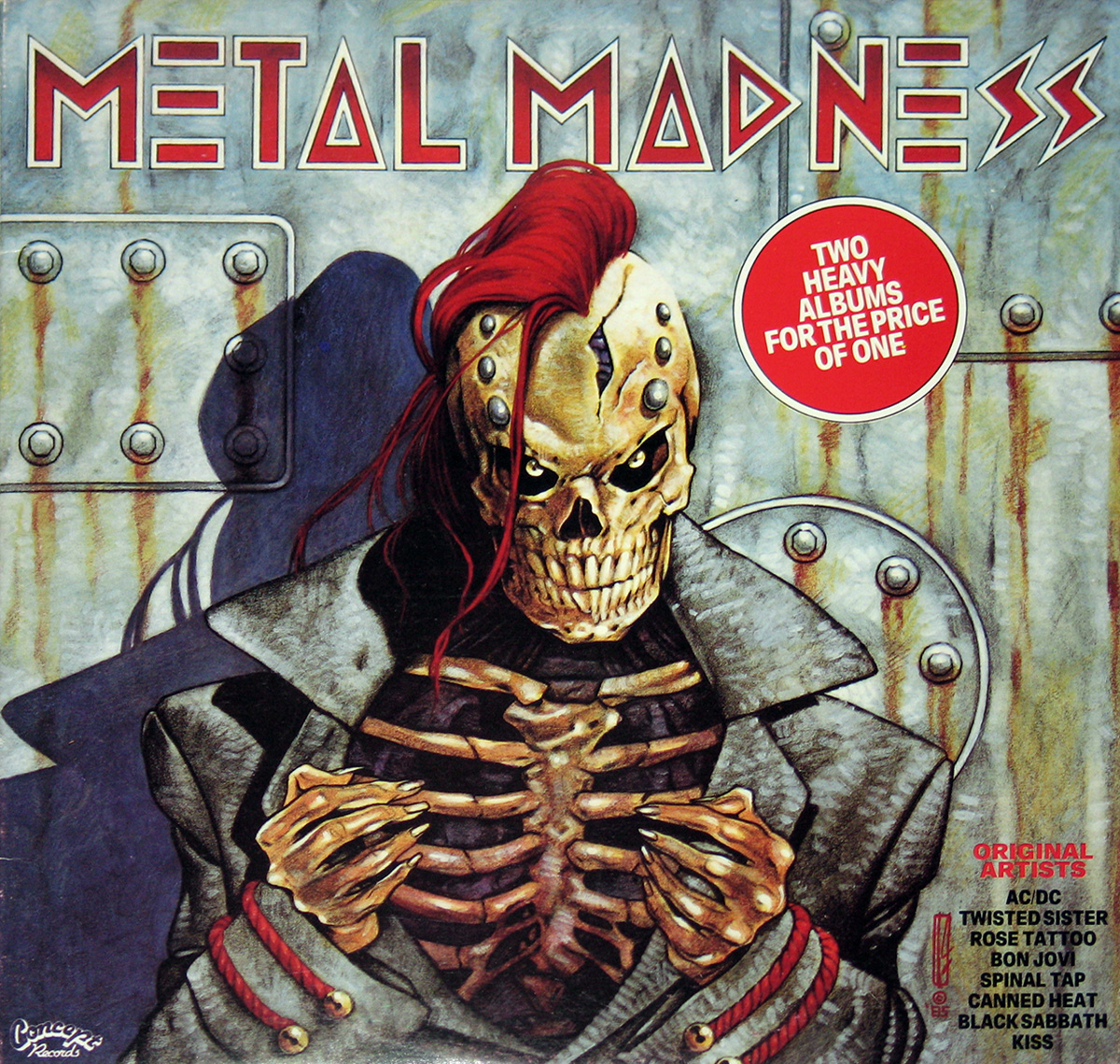 Music Genre:
Heavy Metal and Hard Rock
Album Production information:
The album: "METAL MADNESS 2LP FOC" was produced by: Glen A. Baker and Gavin Kelly
Label Information:
Concept Records CC-0021
Record Format
12" LP Vinyl Stereo Gramophone Record
Total Album (Cover+Record) weight: 400 gram
Country of Origin:
Made in Australia
Album cover photos of : METAL MADNESS 2LP FOC
Front Cover Photo of "METAL MADNESS 2LP FOC" Album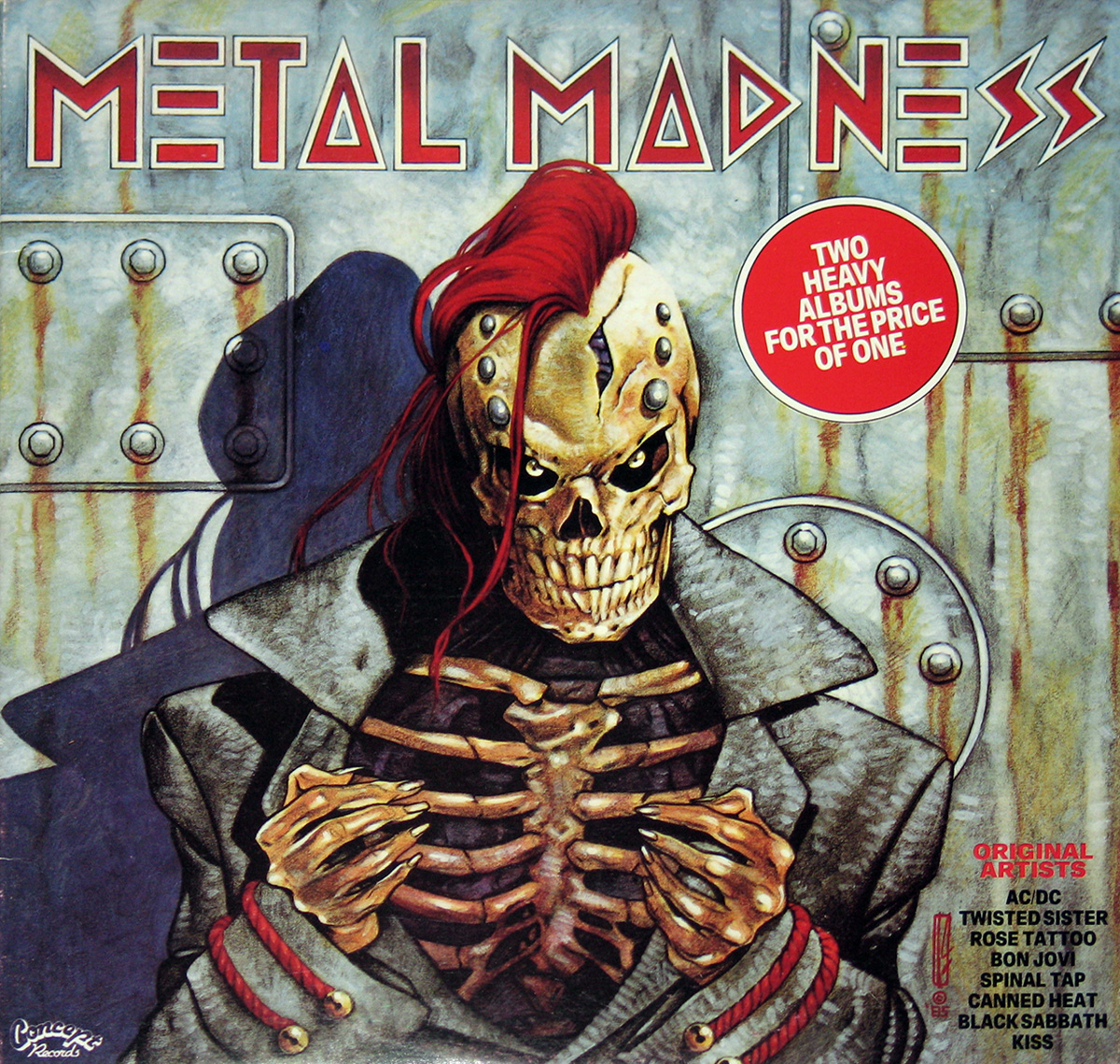 Note: The images on this page are photos of the actual album. Slight differences in color may exist due to the use of the camera's flash. Images can be zoomed in/out ( eg pinch with your fingers on a tablet or smartphone ).
Back Cover Photo of "METAL MADNESS 2LP FOC" Album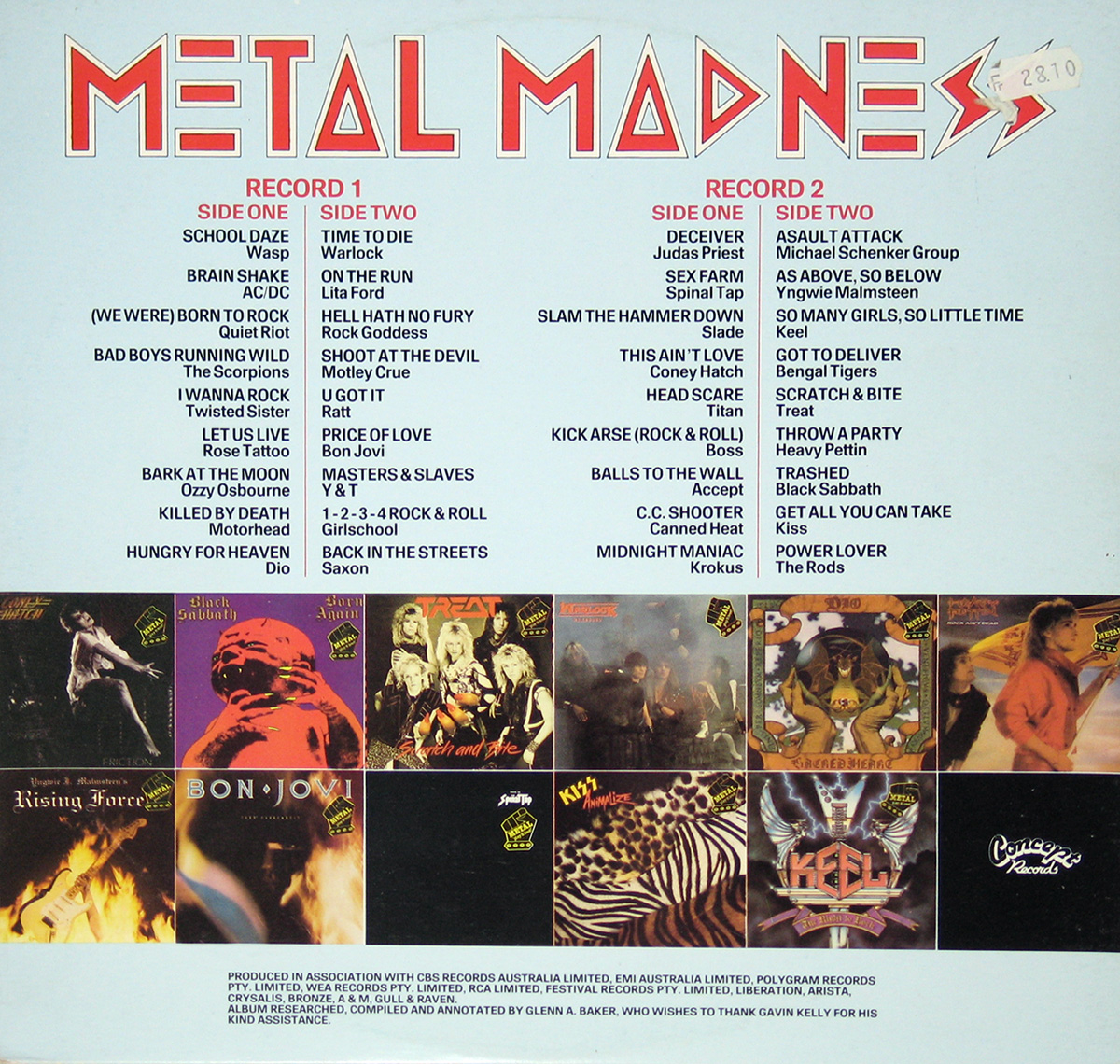 Inner Cover of "METAL MADNESS 2LP FOC" Album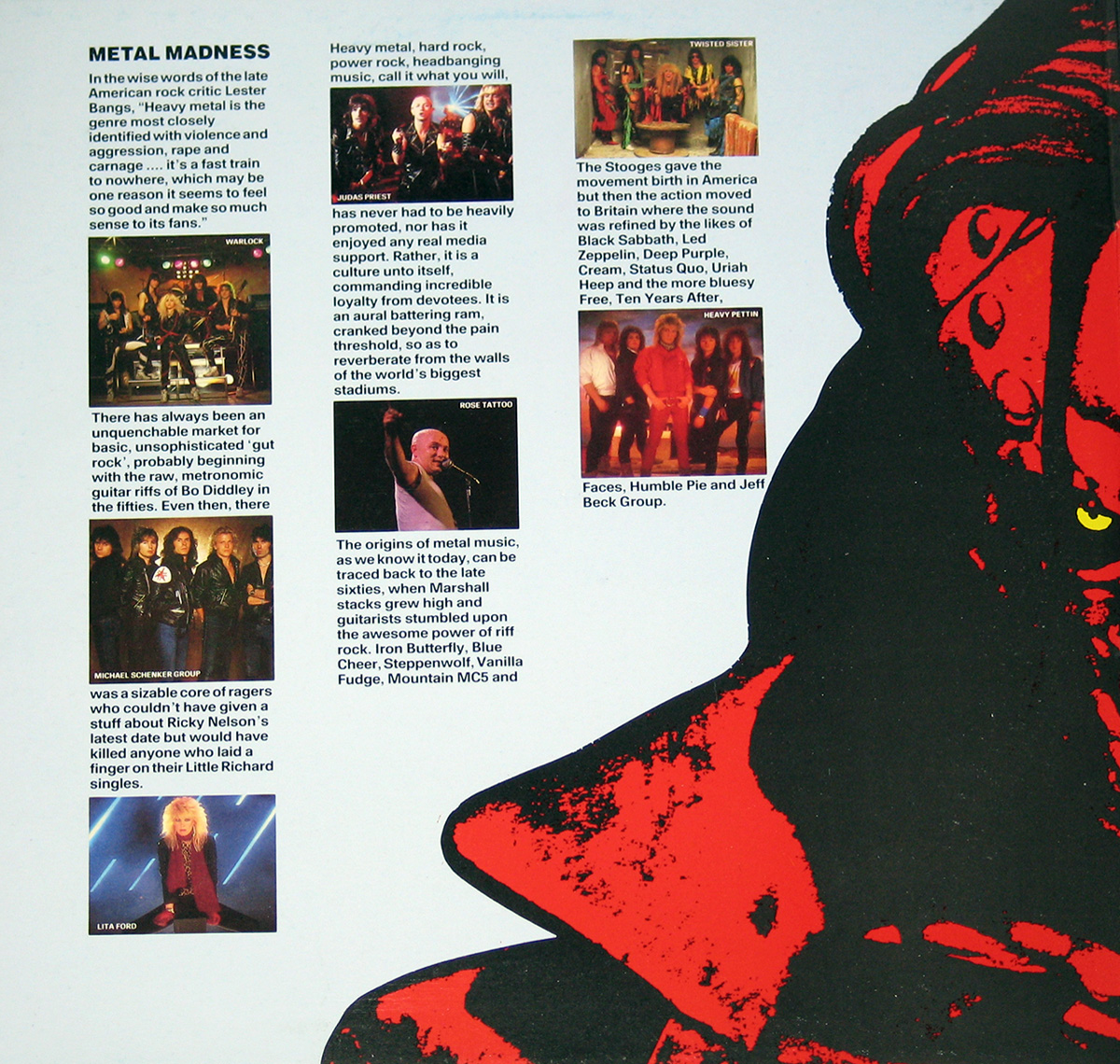 Photo of "METAL MADNESS 2LP FOC" Album's Inner Cover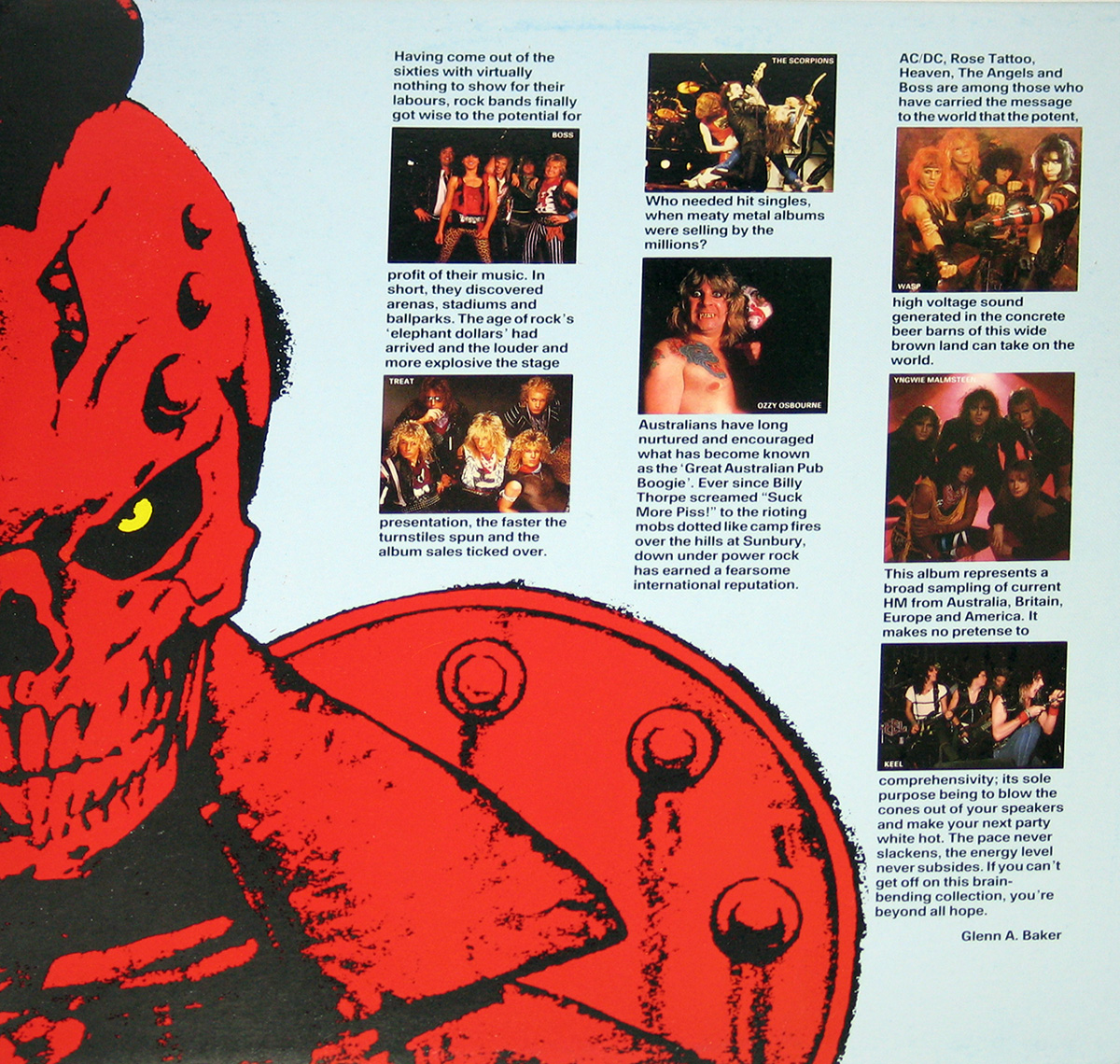 Close-up Photo of "METAL MADNESS 2LP FOC" Record Label