---
VARIOUS ARTISTS - Last Action Hero OST 12" VINYL LP ALBUM
ALBUM: a split/compilation 12" LP of great heavy metal and hard rock tracks and is the original soundtrack of the movie with Arnold Schwarzenegger. Some of the bands included on this album are: AC/DC, Aerpsmith Alice In Chains, Megadeth, Queensryche, Def Leppard, Anthrax and others.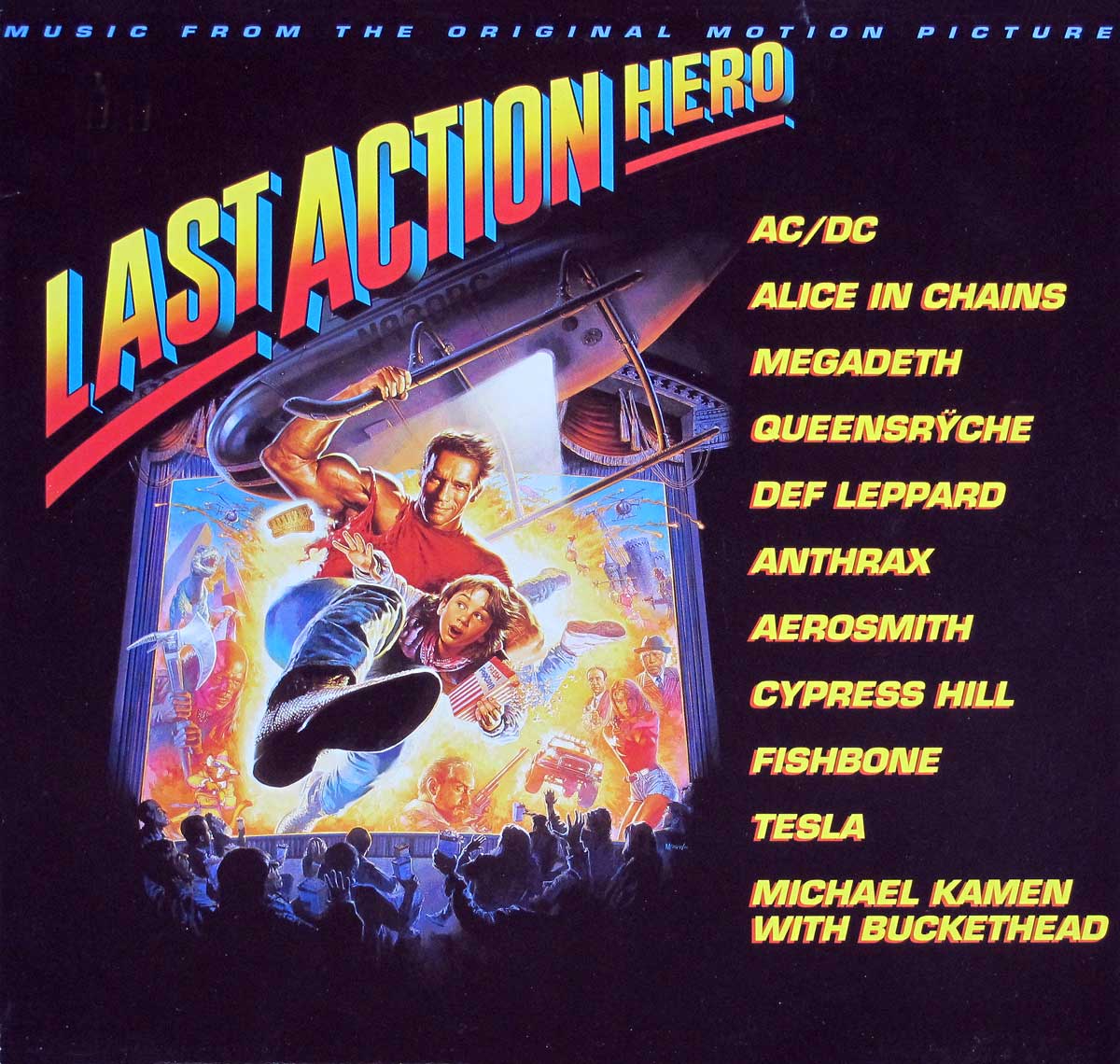 Essential Album Information For: VARIOUS ARTISTS - Last Action Hero OST
Music Genre:
OST Original Motion Picture Soundtrack
Label & Catalognr:
Columbia 473990
Media Format:
Record Format: 12" Vinyl Stereo Gramophone Record
Total Album (Cover+Record) weight: 230 gram
Year & Country:
1993 Made in Holland
VARIOUS ARTISTS - Last Action Hero OST Production & Recording Information
Producers:
Don Enner - Producer
Sound & Recording Engineers:
Eddy Schreyer - Mastering Engineer
Eddy Schreyer, Owner and chief engineer of Oasis Mastering, Studio City, California, has over 30 years of experiencing mastering thousands of music albums.
Recording Location:
Recorded at at Future Disc , Hollywood, CA
Album Cover Design & Artwork:
Doug Erb - Album Cover Design
---
Tracklisting Side One:
Big Gun / AC/DC

What The Hell Have I / Alice In Chains

Angry Again / Megadeth

Real World / Queensryche

Two Steps Behind / Def Leppard

Poison My Eyes / Anthrax
Tracklisting Side Two:
Dream On / Aerosmith

A Little Bitter / Alice In Chains

Swim / Fishbone

Last Action Hero / Tesla

Jack And The Ripper / Michael Kamen with Buckethead
High Resolution & Quality Photos
Front Cover Photo Of VARIOUS ARTISTS - Last Action Hero OST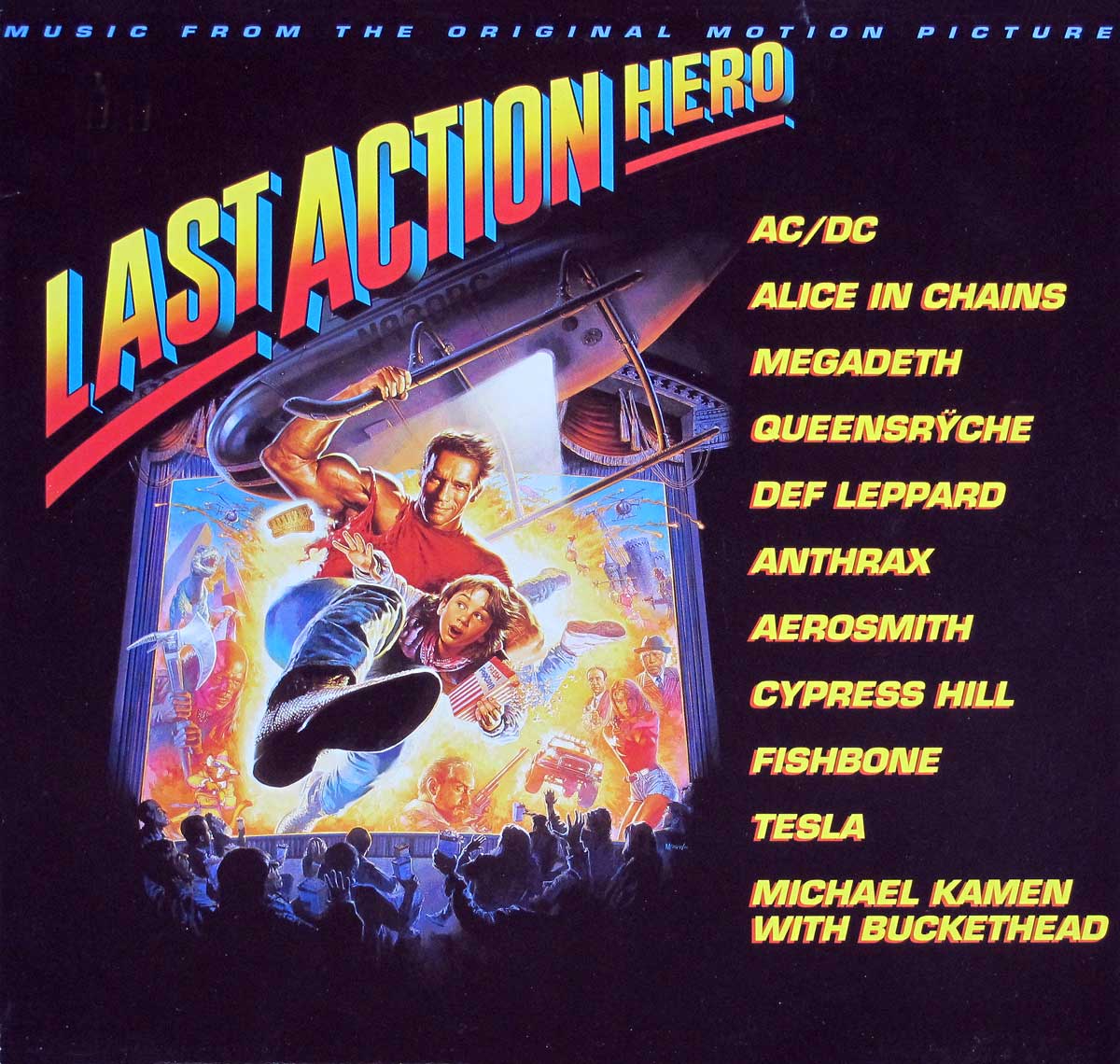 Photo Of The Back Cover VARIOUS ARTISTS - Last Action Hero OST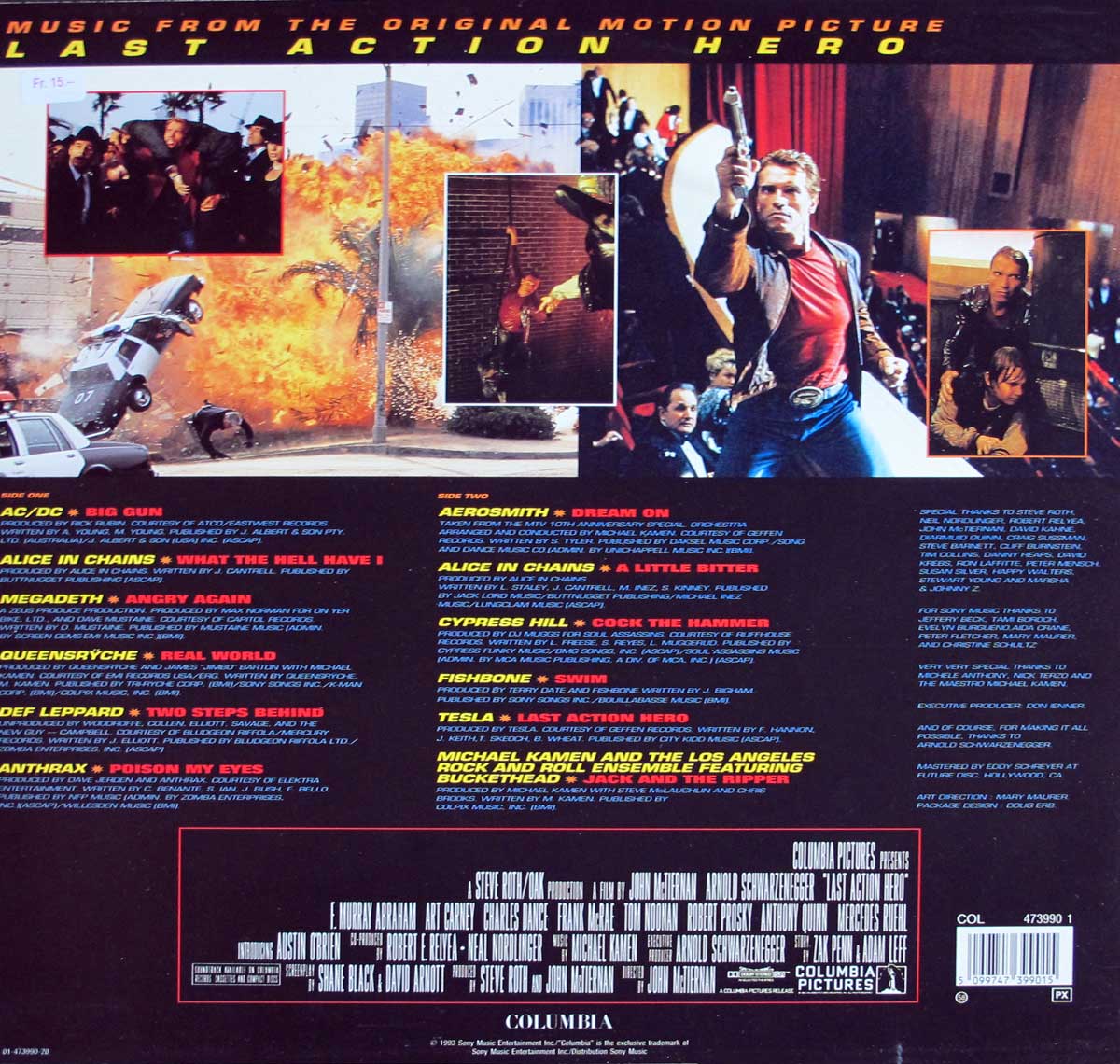 Close up of the VARIOUS ARTISTS - Last Action Hero OST record's label