---
Acrophet - Corrupt Minds SPEED/THRASH METAL 12" VInyl LP
"Corrupt Minds" by the American hardcore thrash metal band "Acrophet" is their first official album. It was released in 1988, it was produced by "Eric Greif" with "Alan Pangelinan" as sound engineer. The album cover art was designed by "Lisa Meijer" and "Steve Martinez". This web-page has hi-res photos of the album covers, record label and a detailed description.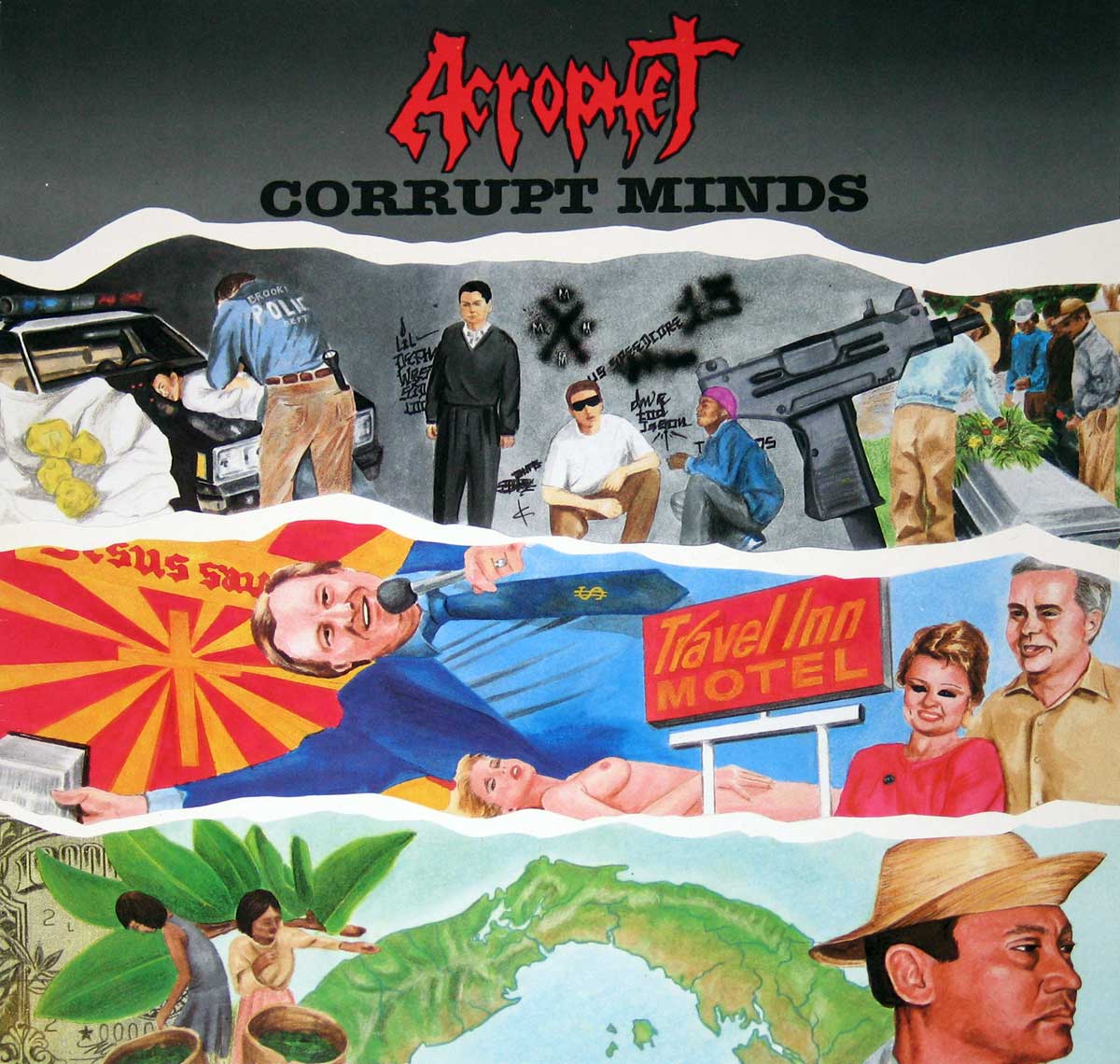 Album Production Information:

Produced by Eric "Griffy" for Edge Entertainment.

Sound/recording engineer: Akan Pangelinan, Mike Witte.

Recorded and mixed at Opus Recording, Gurnee, Illinois. Mastered by Eddy Schreyer.

Eddy Schreyer, Owner and chief engineer of Oasis Mastering, Studio City, California, has over 30 years of experiencing mastering thousands of music albums.

Music Genre:

Hardcore Punk Crossover Thrash Metal Music

Album Production:

Album cover: Steve Martinez, Lisa Meijer, Eric Greif

Record Label Information:

Roadrunner RR 9523 / Triple X Records

Media Format:

12" Vinyl LP Gramophone 150 grams vinyl

Year & Country:

1988 Made in Holland
Band Members and Musicians on: Acrophet Corrupt Minds
Band-members, Musicians and Performers
Dave Baumann bass/vocals
Dave Pelino guitars
Todd Saike guitars
Jason Mooney drums
Track Listing of: Acrophet Corrupt Minds
Side One:
Intro To Corruption
Corrupt Minds
Slaves of Sin
From The Depths
Lifeless Image
Crowd Distress
Crime for Living
Side Two:
Holy Spirit
Living in Today
Ceremonial Slaughter
Warped Illusions
Forgotten Faith
Victims of the Holocaust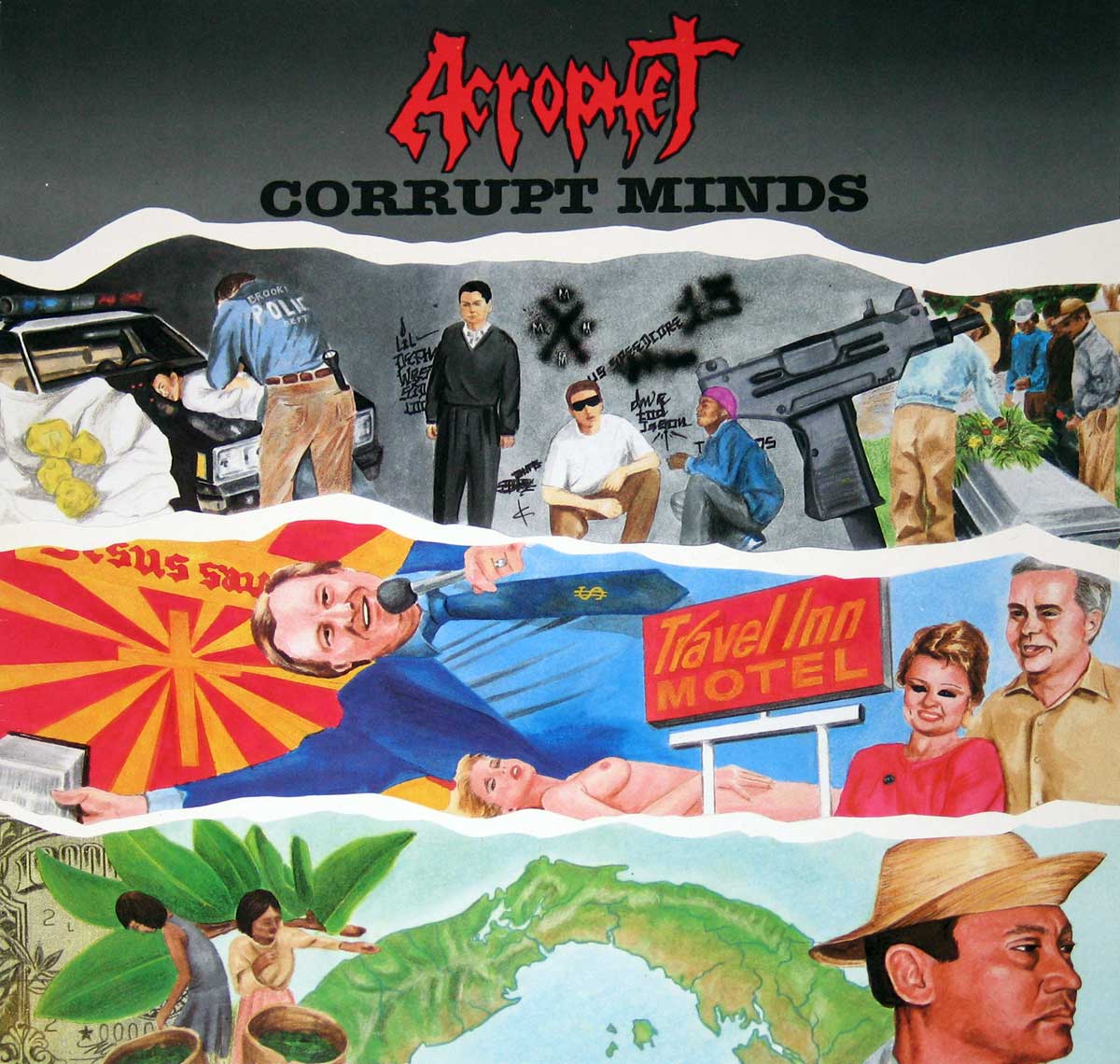 Album Back Cover Photo of "Acrophet Corrupt Minds"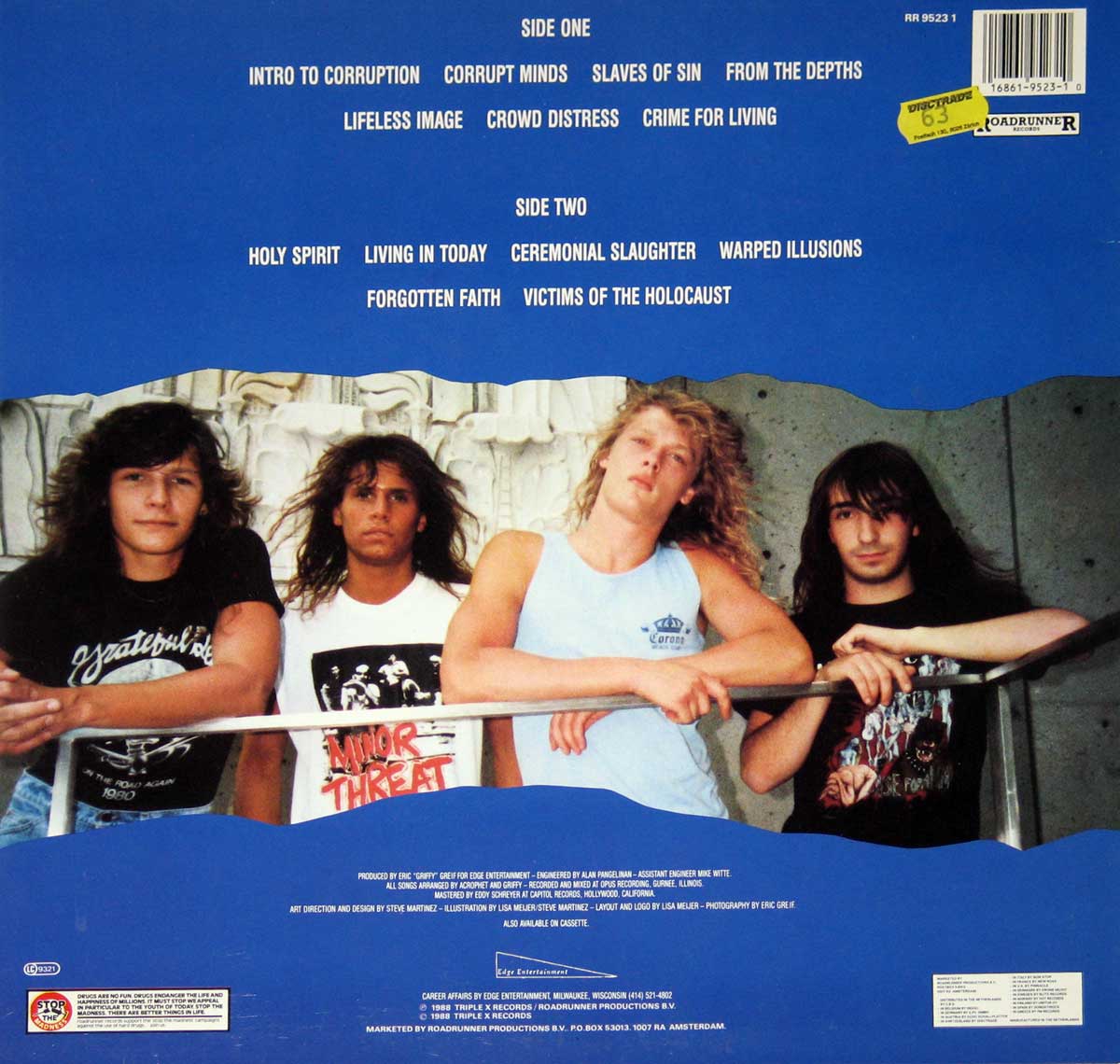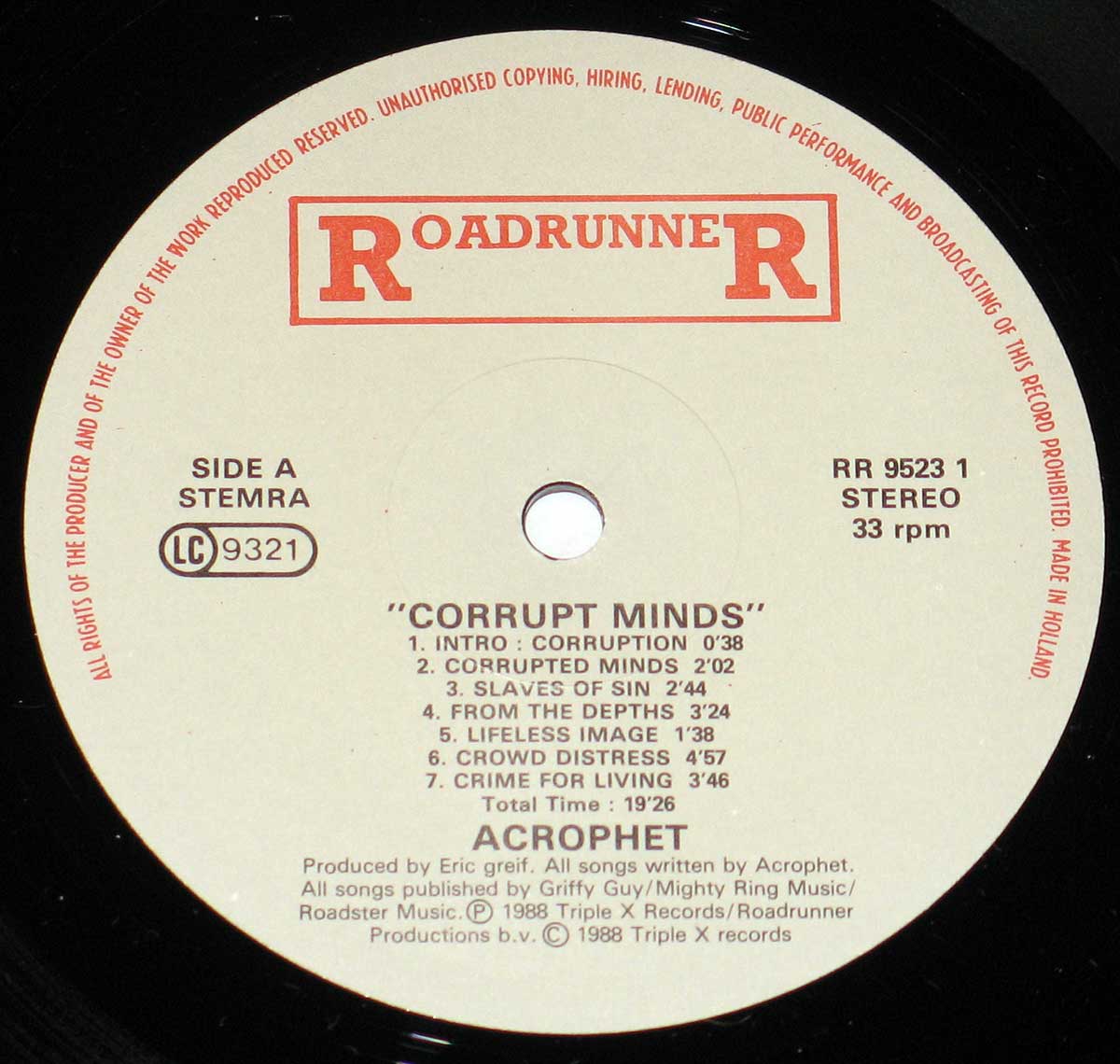 Note: The images on this page are photos of the actual album. Slight differences in color may exist due to the use of the camera's flash. Images can be zoomed in/out ( eg pinch with your fingers on a tablet or smartphone ).