---
ATOMKRAFT - Queen of Death ( UK Release ) 12" Vinyl LP
Atomkraft are an English heavy/speed metal band who were part of the new wave of British heavy metal movement. They formed in 1979 and disbanded 1988. This web-page has hi-res photos of the album covers, record label and a detailed description.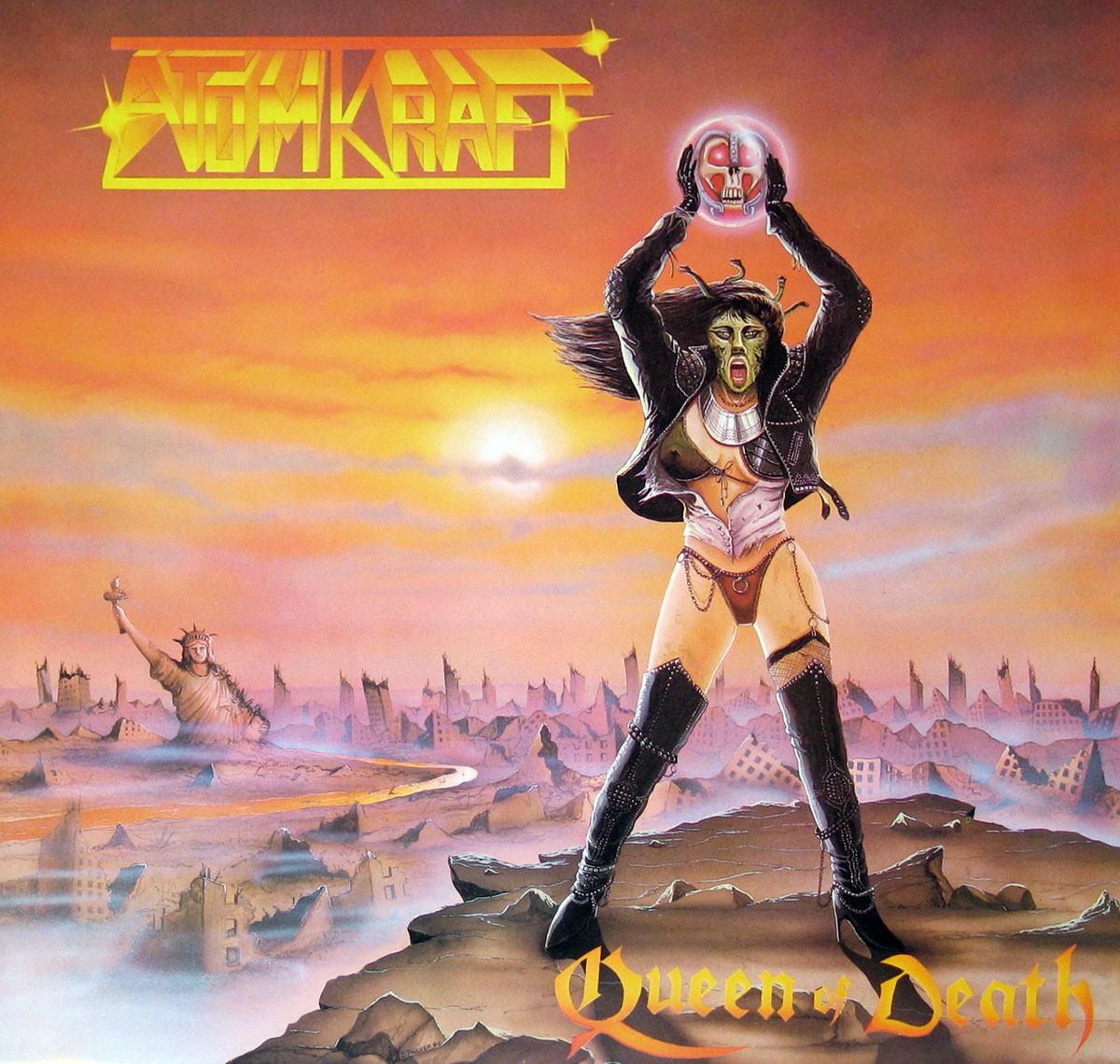 Collector's info: :

Atomkraft's "Queen of Death" (UK Release) 12" vinyl LP is a testament to the band's powerful thrash metal sound. With album cover artwork by David Parker at Fine Art, the visual aesthetic perfectly complements the intensity of the music within. Released under NEAT Records, the album showcases Atomkraft's raw energy and aggressive riffs. A must-have for fans of British thrash metal and collectors of underground gems.

Album cover artwork by David Parker at Fine Art

Music Genre:

Total Thrash Metal Music

Album Production:

Produced by Kevin Ridley for Impulse productions.

Kevin Ridley is a music producer, sound engineer and musician. He is from Newcastle On Tyre ( the center of the NWOBHM ) . During the 1980s he has produced / engineered music albums for bands heavy metal bands like Atomkraft, Cronos, Slutt, Tallion, Toronaga, Venom, War Machine.

Sound engineers: Keith Nichol and Kevin Ridley

Record Label:

NEAT Records NEAT 55-12

Record Format:

12" Vinyl EP (Extended Play)

Year & Country

1986 Made in UK ( United Kingdom )

Collector notes:

Keith Nichol, Producer, Sound Engineer, ( Guest ) musician has been in-house producer for the NEAT Record label. He has been responsible for the production and sound engineering of many NWOBHM bands during the 1980s. Most notable these bands include: Atomkraft, Blitzkrieg, Fist, Raven, Venom, Warfare, and many others.

On Warfare's album "A Conflict of Hatred", Keith Nichol takes care of the production, sound engineering and as guest musician playing violin and keyboards.
Band Members and Musicians on: Atomkraft Queen of Death
Atomkraft's Band-members, Musicians and Performers
Rob Mathew - Guitars
D.C. Rage - Bass
Ged Wolf - Drums
Ian Davison Swift - Vocals
Track Listing of: Atomkraft Queen of Death
Side One:
Queen of Death
Protectors
Side Two:
Demolition
Funeral Pyre
Mode III
Album cover photos of : Atomkraft Queen of Death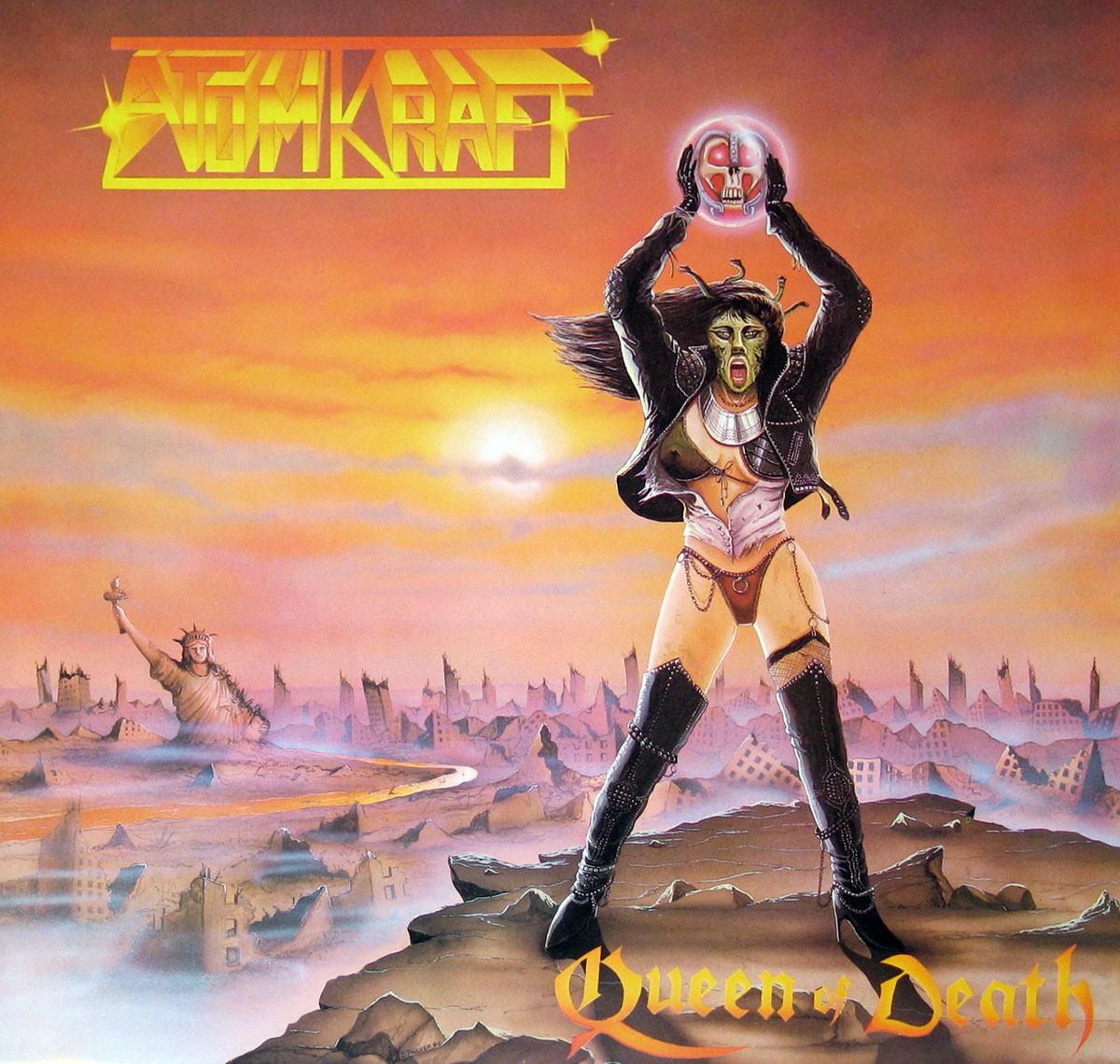 Note: The images on this page are photos of the actual album. Slight differences in color may exist due to the use of the camera's flash. Images can be zoomed in/out ( eg pinch with your fingers on a tablet or smartphone ).
---
Email Us | Copyright ©2023 Vinyl Records and Album Cover Gallery
Page last updated:02-Jun-2023 11:49