---
TORCH - SELF-TITLED French release on Sword Records 12" LP VINYL ALBUM
Torch is a Heavy Metal band from Sweden and is evolving from the former "Black Widow" band. Torch has been active from the year 1980 until 1986 and resurrected in 2003.
This is their first official full-length album and was released in 1983. The production and sound engineering was in hands of "Thomas Summo". It was recorded at the Popstudio, mixed at "Studio Bastun" and Mastered at Polar. Album cover art was designed by "Kjelle Lindgren", co-designed by Jane M. who also did the photography
Note: on the bottom left corner of the album front cover there is the "Bernett" logo.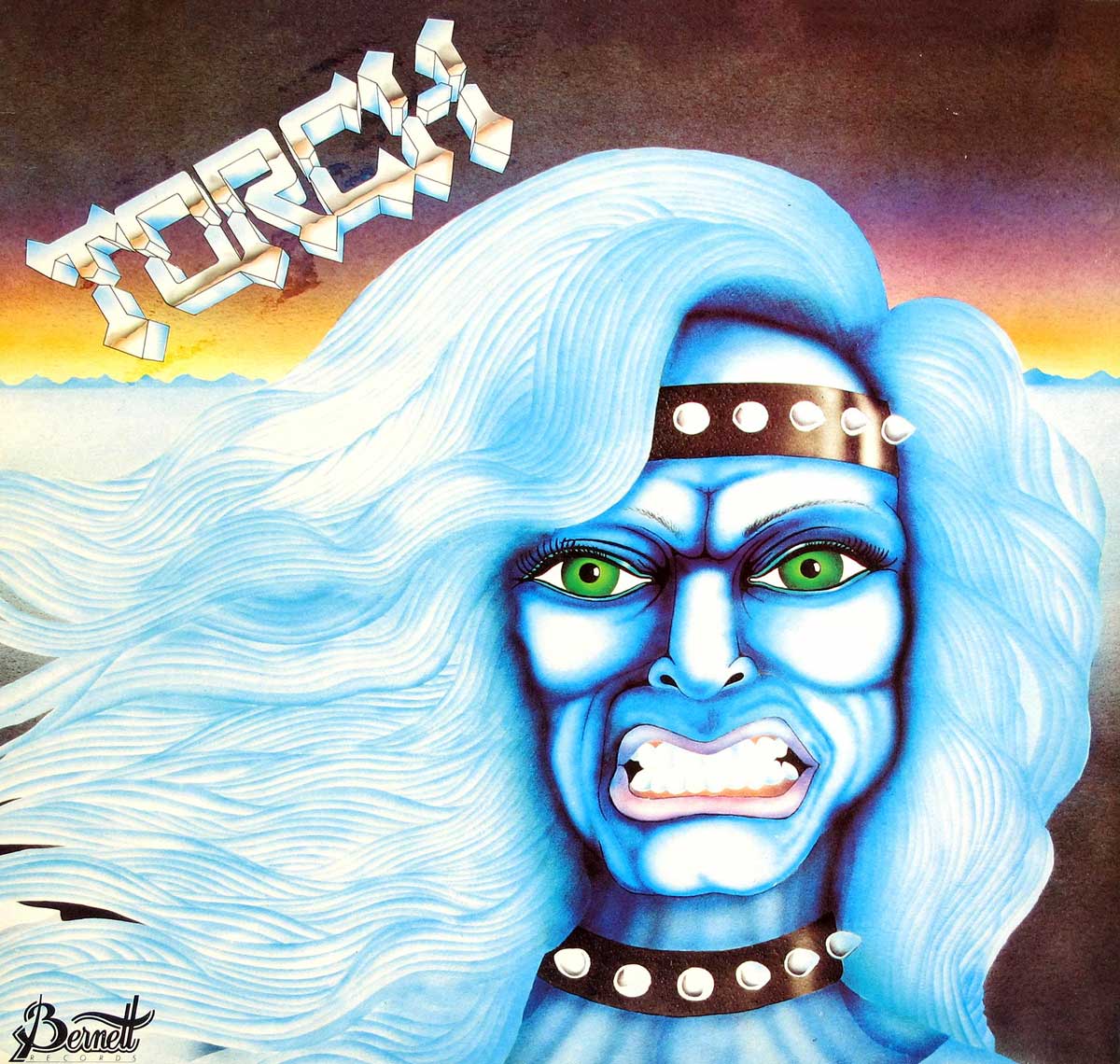 Collectors information & Description:
Swedish Heavy Metal / Metalcore
Music Genre:

Swedish Heavy Metal / Metalcore

Production Team:

Thomas Sunmo - Sound Engineer
Jane M. - Covrt Art, Photography
Kjelle Lindgren - Artwork

Label Information:

Sword Records (a division by Tandan Records) Bernett Records, SB 18046

Media Format:

12" LP Vinyl Stereo Gramophone Record
Total Album (Cover+Record) weight: 230 gram

Year & Country:

1984 Made in France
Personnel/Band Members and Musicians on: TORCH - S/T Self-Titled
Band-members, Musicians and Performers
Dan Dark (Lead Vocals),
Claus Wildt (Guitars)
Chris J. First (Guitars),
Ian Greg (Bass),
Steve Streaker (Drums).
Trivia:
Chris J. First - Guitars, Claus Wild - Guitars and Steve Streaker - Drums have been performing in the Black Widow band before joining Torch in the year 1980.
Complete Track-listing of the album "TORCH - S/T Self-Titled"
The detailed tracklist of this record "TORCH - S/T Self-Titled" is:
Track-listing Side One:

Warlock

Beauty and the Beast
Watcher of the Night
Rage Age
Beyond the Threshold of Pain
Track-listing Side Two:

Battle Axe

Hatchet Man
Sweet Desire
Sinister Eyes
Gladiator
High Quality Photo of Album Front Cover "TORCH - S/T Self-Titled"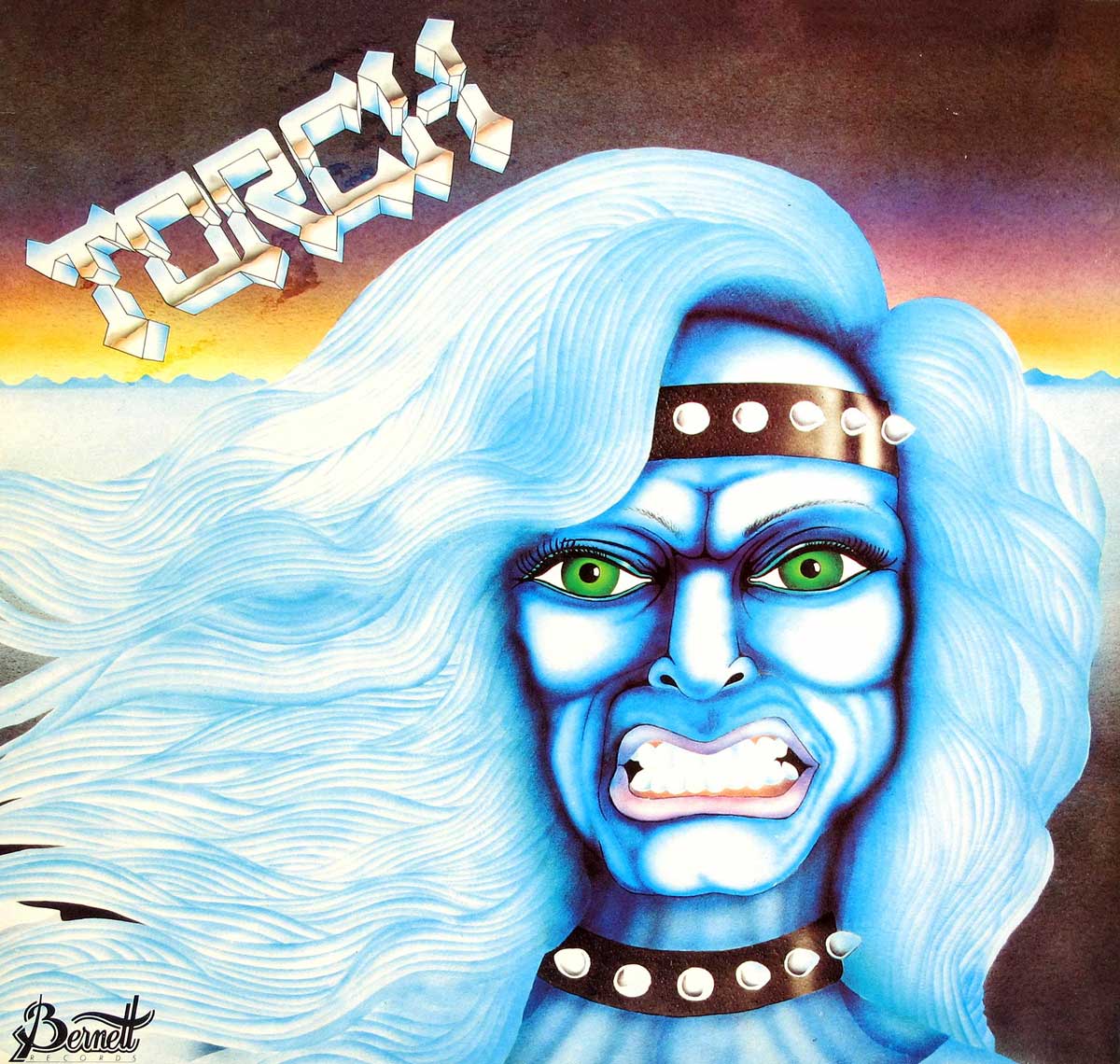 Album Back Cover Photo of "TORCH - S/T Self-Titled"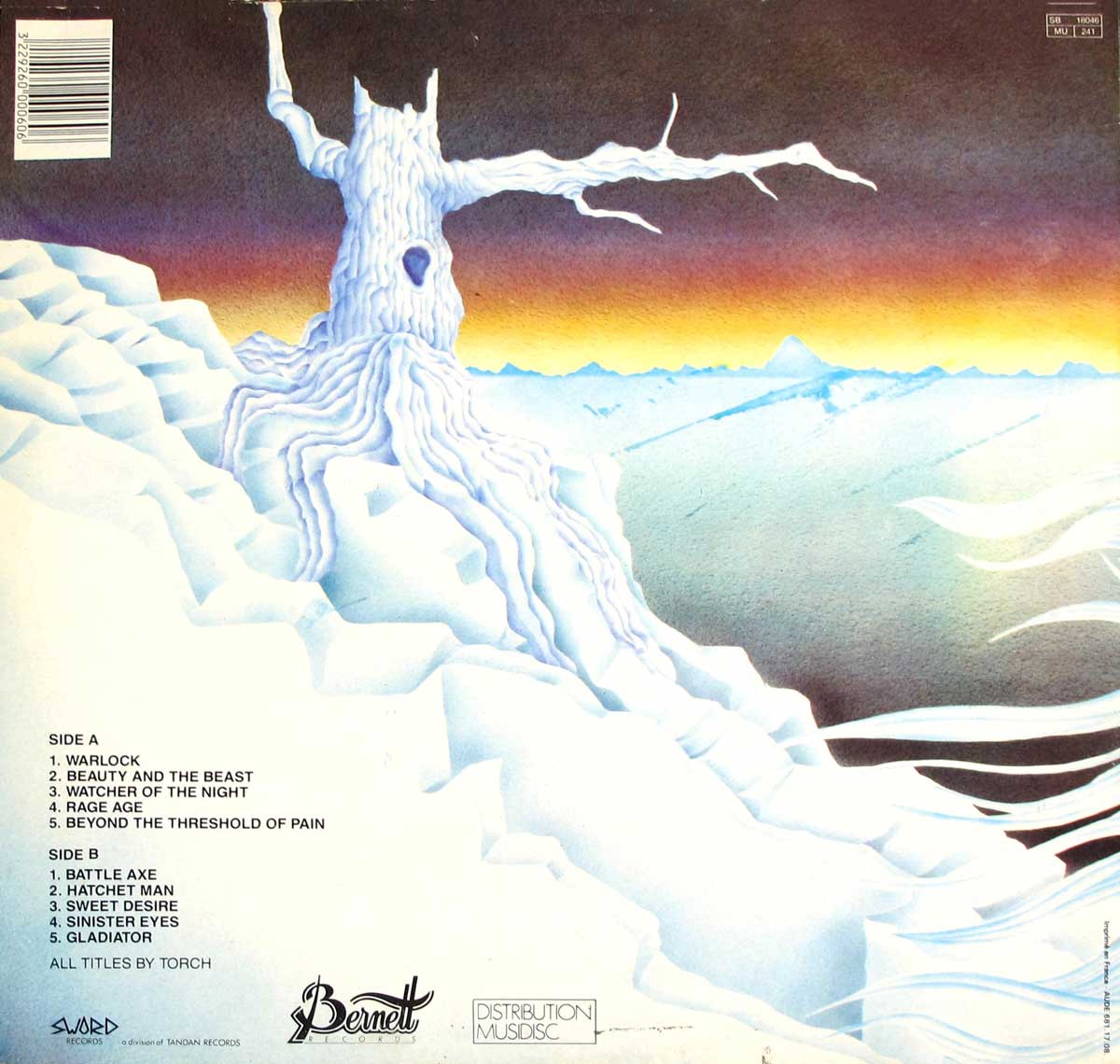 Close-up Photo of Red Bernett Record label for the album "TORCH - S/T Self-Titled" in France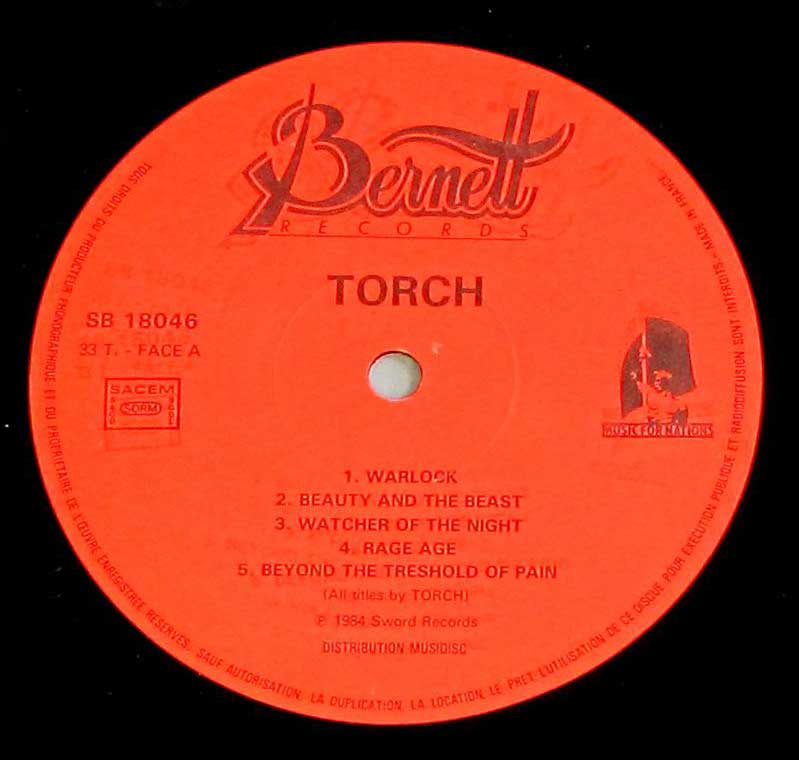 Note: The images on this page are photos of the actual album. Slight differences in color may exist due to the use of the camera's flash.
---
---
TORCH - Fire Raiser 12" Vinyl EP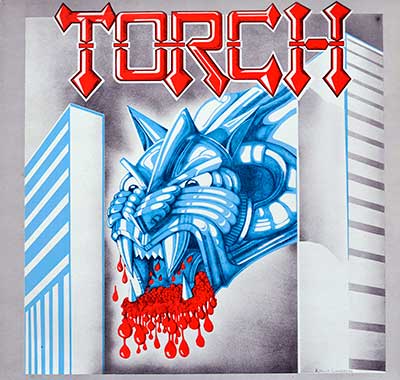 Mausoleum Bone 128315 , 1982 , Belgium
"Fire Raiser !!" is the first official album released by the Swedish Heavy Metal band "TORCH" and released in 1982. This recording was released as a 5-track EP (extended play) 12" vinyl.
Show Information
TORCH - Torch ( France ) 12" LP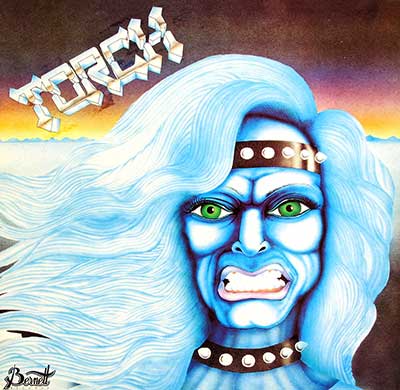 SB 18046 , 1984 , France
This is the French release of Torch's self-titled Vinyl LP, it was issued by Sword Records a Division of Barnett Records
Show Information
TORCH - Torch ( Sweden ) 12" LP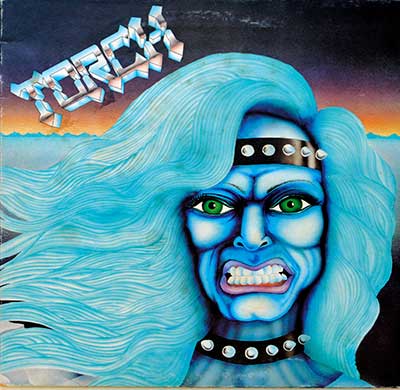 TANDAN TAN LP 5 , 1983 , Sweden
This is the Swedish release of Torch's self-titled album, it comes in a gatefold ( fold open cover ) and was issued on the Tandan Records Label
Show Details