---
Manowar Fighting the World European Release 12" VINYL LP ALBUM
This is the European release of "Fighting the World" this album was released by Manowar on 1987 . It was the first Manowar album to feature artwork by long-time collaborator Ken Kelly, and also the first heavy metal album to be recorded and mixed entirely on digital equipment.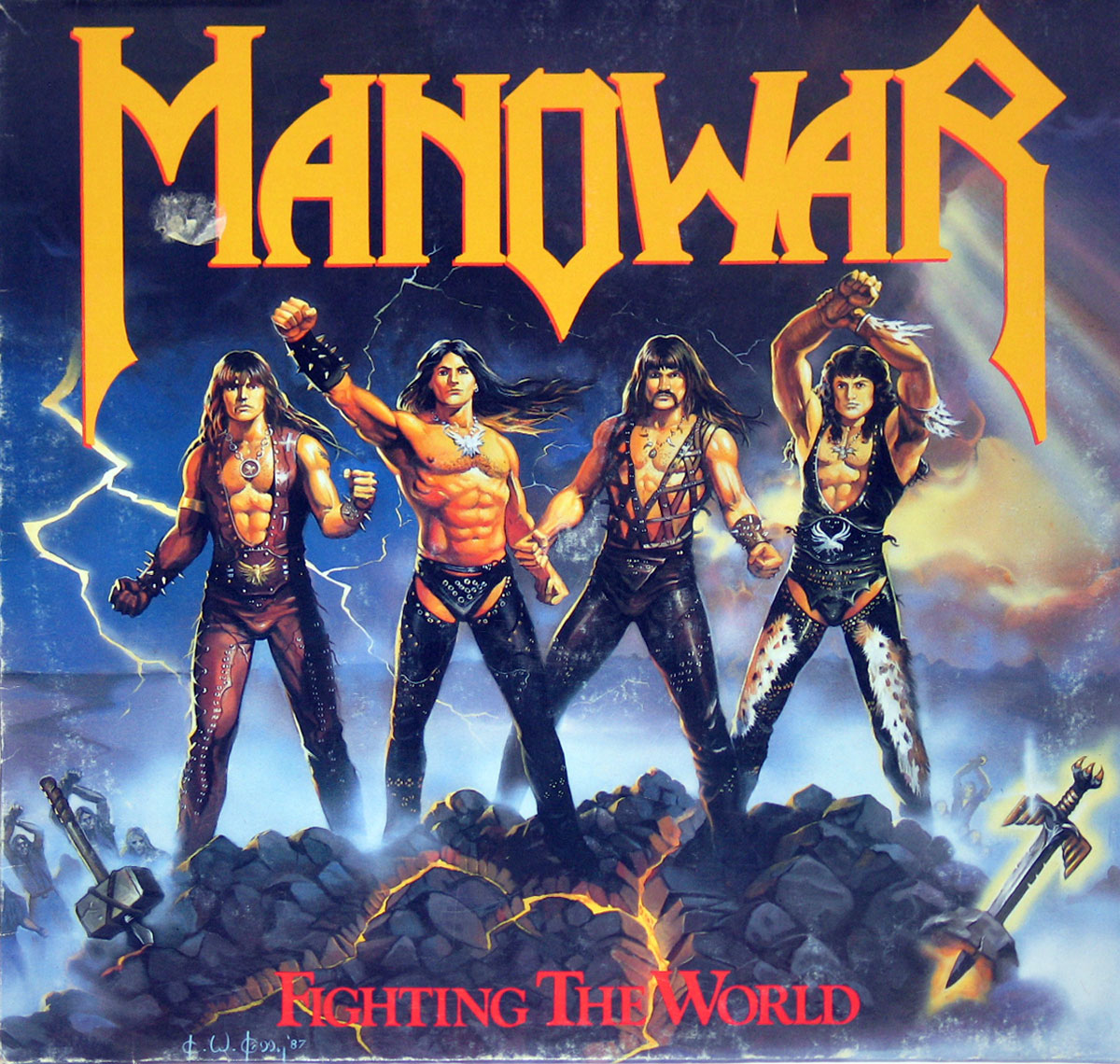 Album Production information:

All songs have been written by Joey DeMaio

Music Genre:

Heavy Metal

Label Information:

Grey/white ATCO 790 563 (790563)

Media Format:

12" Vinyl LP Gramophone Record
Album weight: 200 gram

Year & Country:

1987 Made in EEC
Band Members and Musicians on: Manowar Fighting the World
Band-members, Musicians and Performers
Ross the Boss - guitars
Joey DeMaio - Bass Guitars
Scott Columbus - Drums
Eric Adams - Vocals
Track Listing of: "Fighting the World"
The Song/tracks are:
Fighting the World 3:46
Blow Your Speakers 3:36
Carry On 4:08
Violence and Bloodshed 3:59
Defender 6:01
Drums of Doom 1:18
Holy War 4:40
Master of Revenge 1:30
Black Wind, Fire and Steel 5:17
Photo of "Fighting the World" Album's Front Cover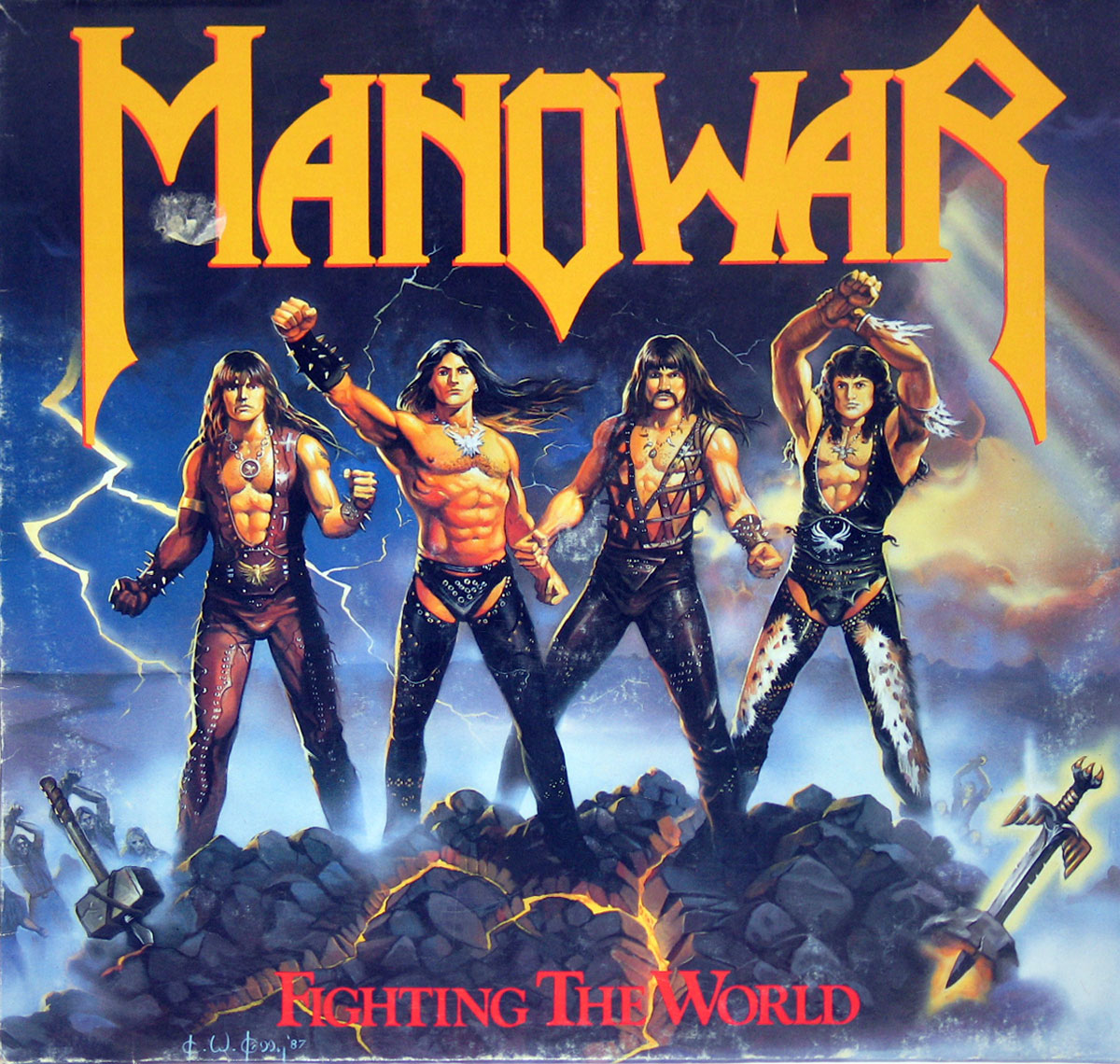 Photo of "Fighting the World" Album's Back Cover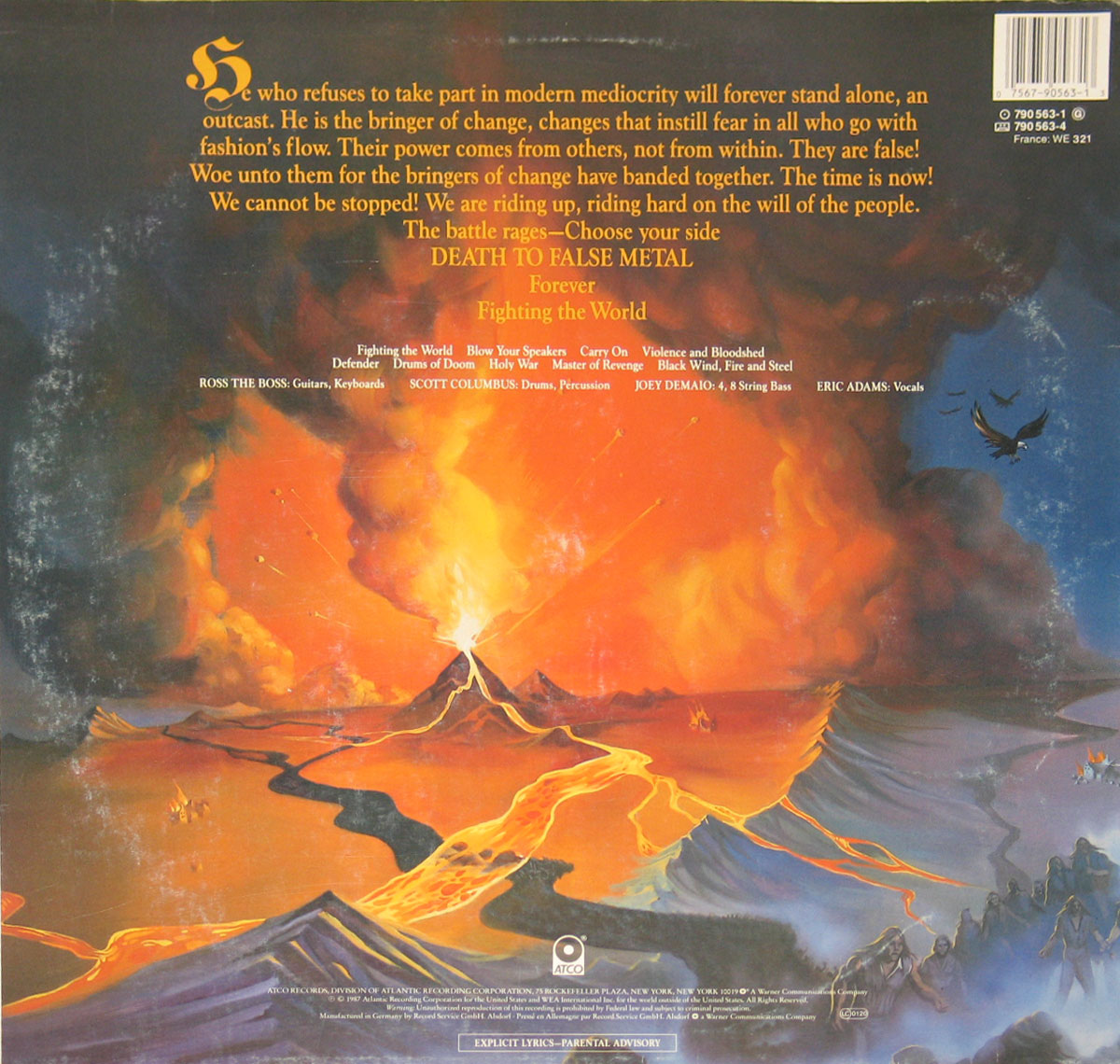 Close-up Photo of "Fighting the World" Record Label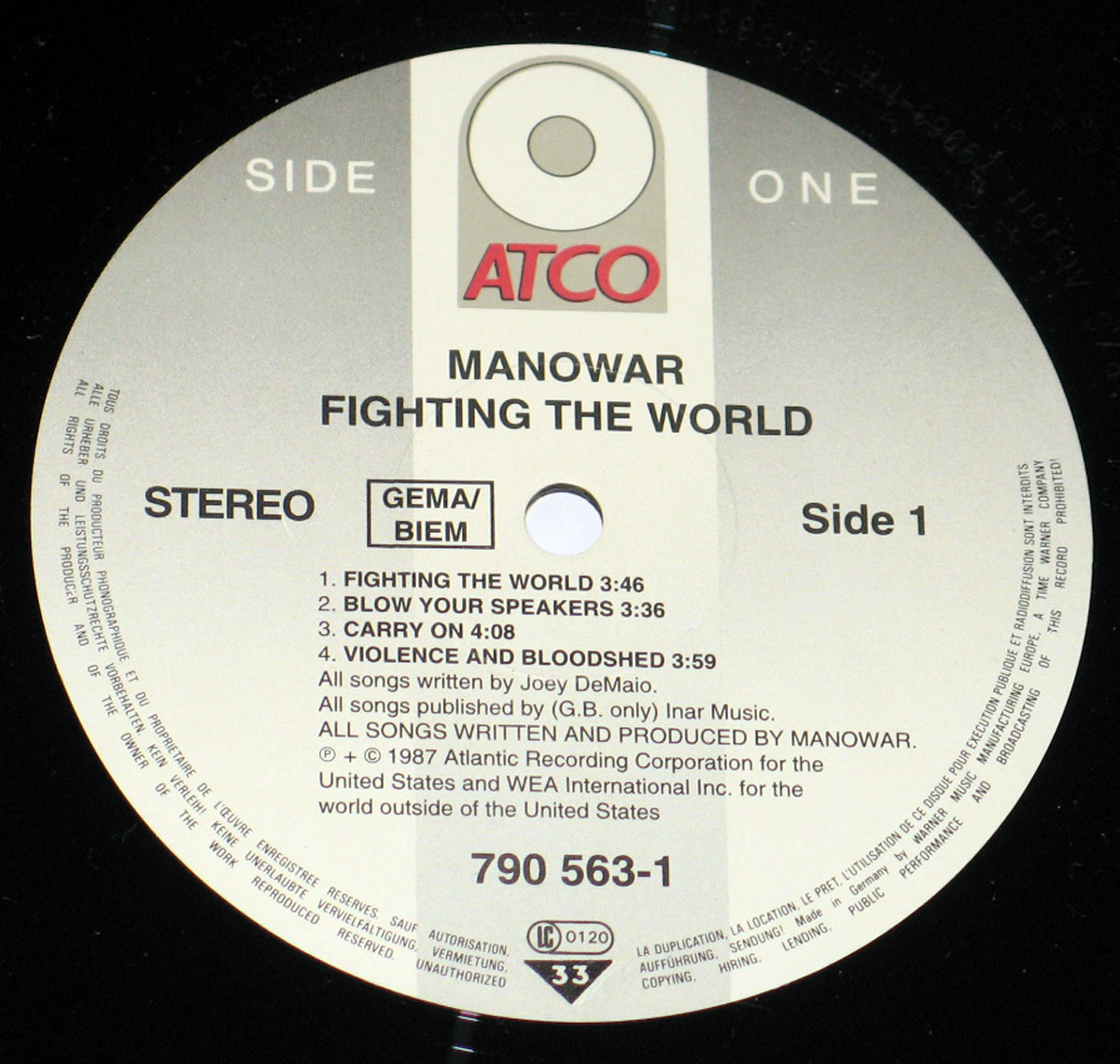 Note: The images on this page are photos of the actual album. Slight differences in color may exist due to the use of the camera's flash. Images can be zoomed in/out ( eg pinch with your fingers on a tablet or smartphone ).
---
---
---