---
ATTENTAT ROCK STRIKE Sexy Cover 12" VINYL LP ALBUM
"Strike" is the third and final studio album released by the French Heavy Metal band"Attentat Rock". It was recorded at the Maunoir Studio, Geneva, Switzerland during November 1984 until January 1985. The album was produced by Elie Benali who also produced several albums for the French "Vulcain" band.
This album "ATTENTAT ROCK Strike" includes the original custom inner sleeve with album details, complete lyrics of all songs by and photos of "Attentat Rock"
This web page has photos of album covers, inner sleeves, record labels together with production details, musicians and track-listing.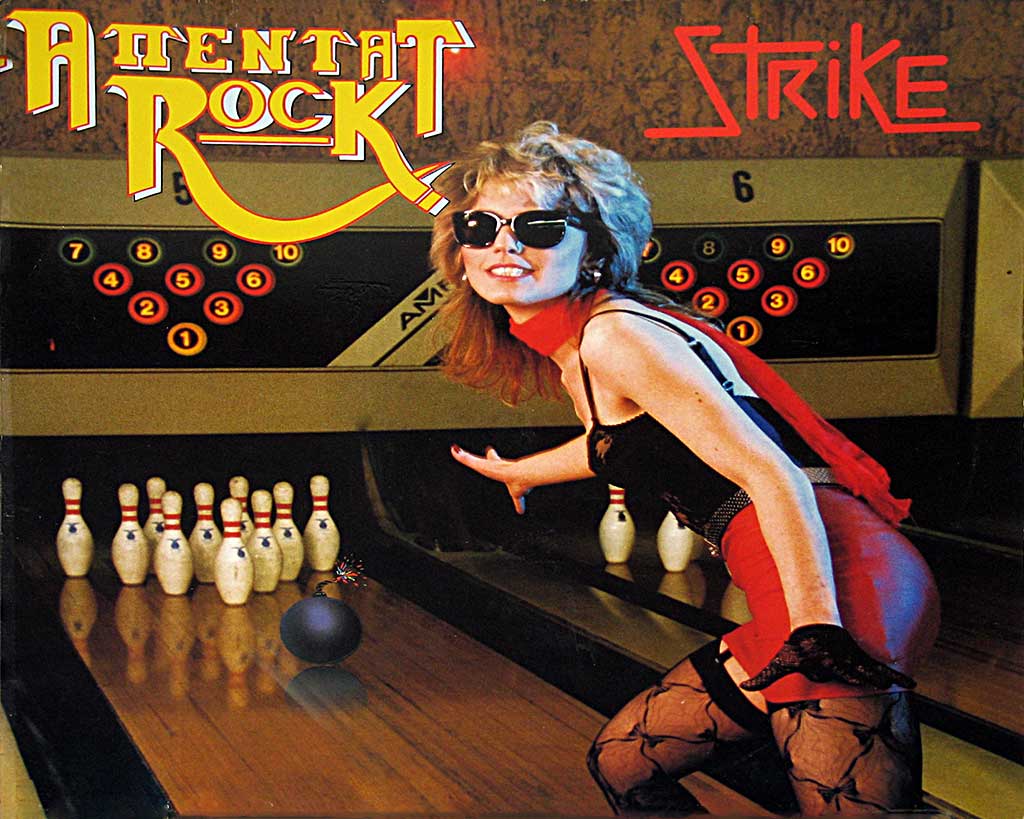 Album Description:
"Strike" is the 1985 album of French punk rock band Attentat Rock released in the European Economic Community (EEC) on a 12" vinyl LP. With a fast-paced and energetic punk rock sound that incorporates elements of ska, reggae, and new wave.
The album's lyrics reflect the band's political and social views, addressing topics such as the fight against capitalism, police brutality, and the struggle for workers' rights. The album's title track, "Strike," is a call to action for workers to unite and fight against exploitation.
Overall, "Strike" is considered a classic of French punk rock, and a testament to the political and social upheaval of the era. The album's catchy melodies and hard-hitting lyrics continue to resonate with fans of punk rock and socially conscious music today
Music Genre:

French Heavy Metal / Hard Rock
Album Production information:
The album: "ATTENTAT ROCK Strike" was produced by: Elie Benali for Riff Records
Elie Benali a French Producer and musician who has produced albums for the Heavy Metal bands: Attentat Rock, Bronx, Viva, Vulcain.
Recorded Npvember 1984 - January 1985 in Maunoir Studio, Geneve, Switzerland.
Photography Lionel Bertin
Record Label Information:

Virgin DM 207 198
Media Format:

12" LP Vinyl Stereo Gramophone Record
Total Album (Cover+Record) weight: 230 gram
Year & Country:

1985 Made in EEC
Band Members and Musicians on: ATTENTAT ROCK Strike
Band-members, Musicians and Performers
Marc Quee - Lead Vocals
Fabrice Forgeau - Guitars, Mastering Engineer
Hervé Raynal - Guitars
Thierry Gaulme - Drums
Pierre Brémond - Bass, Vocals
Track Listing of: "ATTENTAT ROCK Strike"
The Songs/tracks on "ATTENTAT ROCK Strike" are
Ouverture 00:59
Forces of the dark 04:28
Open your eyes 03:43
Sandy 04:54
Lord tell me 02:56
On the highway 02:55
I want you 03:32
Heroes never die 03:14
Damned Witch 03:36
Heavy Metal 03:28
Loneliness 03:24
Rock'n'Roll 03:30
Album cover photos of : ATTENTAT ROCK Strike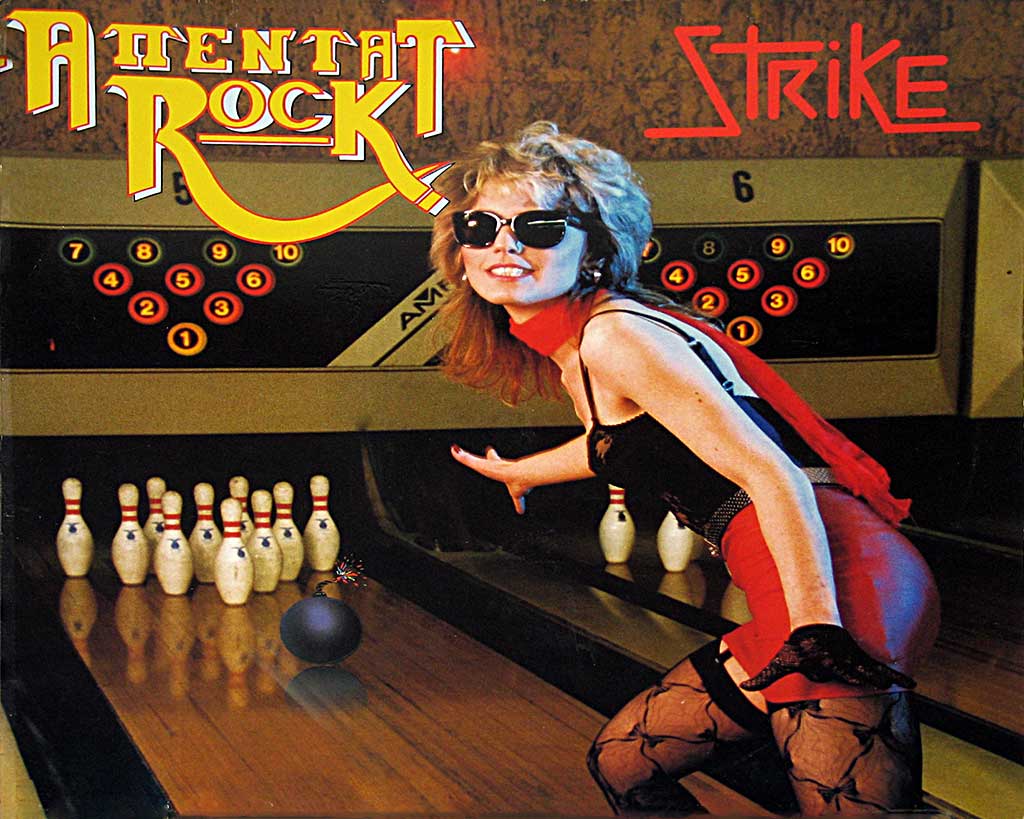 Back Cover Photo of "ATTENTAT ROCK Strike" Album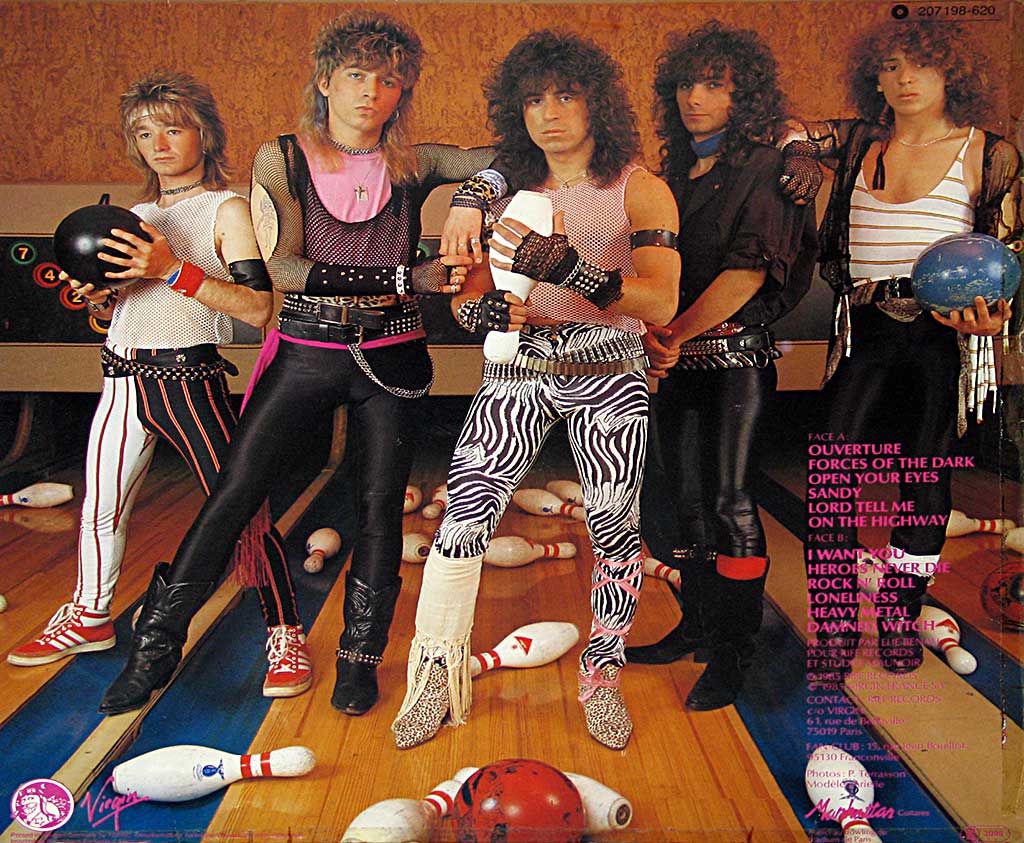 Inner Sleeve of "ATTENTAT ROCK Strike" Album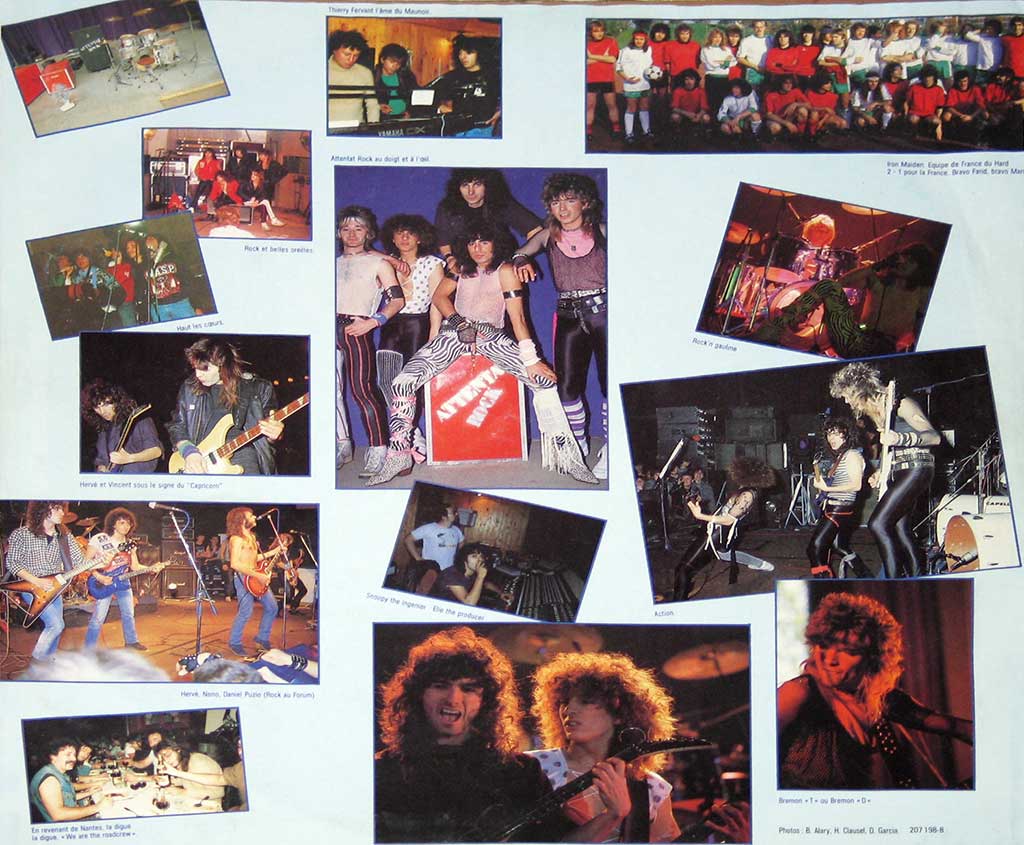 Photo of "ATTENTAT ROCK Strike" Album's Inner Sleeve