---
M.O.D Surfin M.O.D. (MOD Method of Destruction) 12" VINYL LP ALBUM
Description: 'Surfin M.O.D' is the second album released by Method of Destruction
This web page has photos of album covers, inner sleeves, record labels together with production details, musicians and track-listing.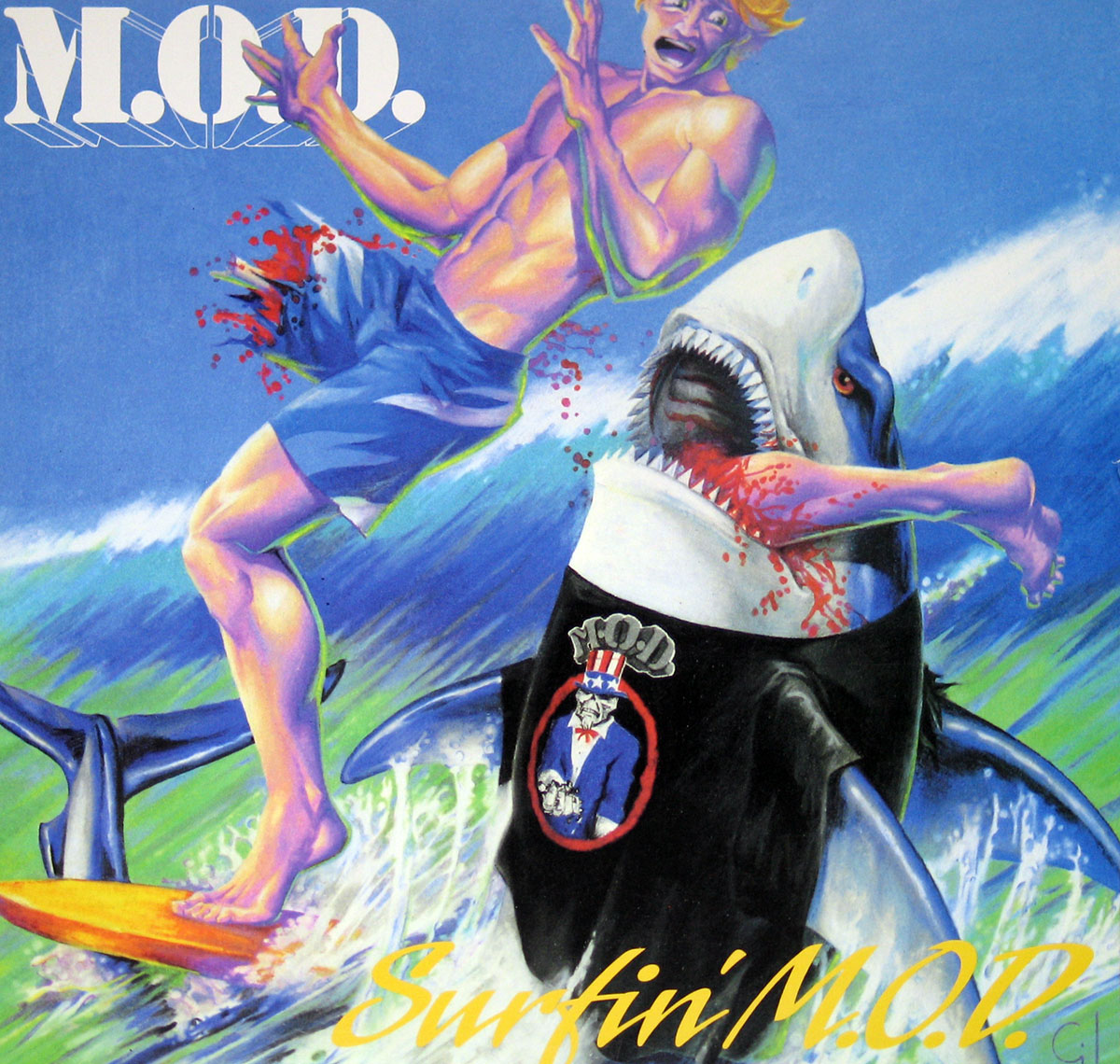 Album cover photos of : M.O.D Surfin M.O.D. (MOD Method of Destruction)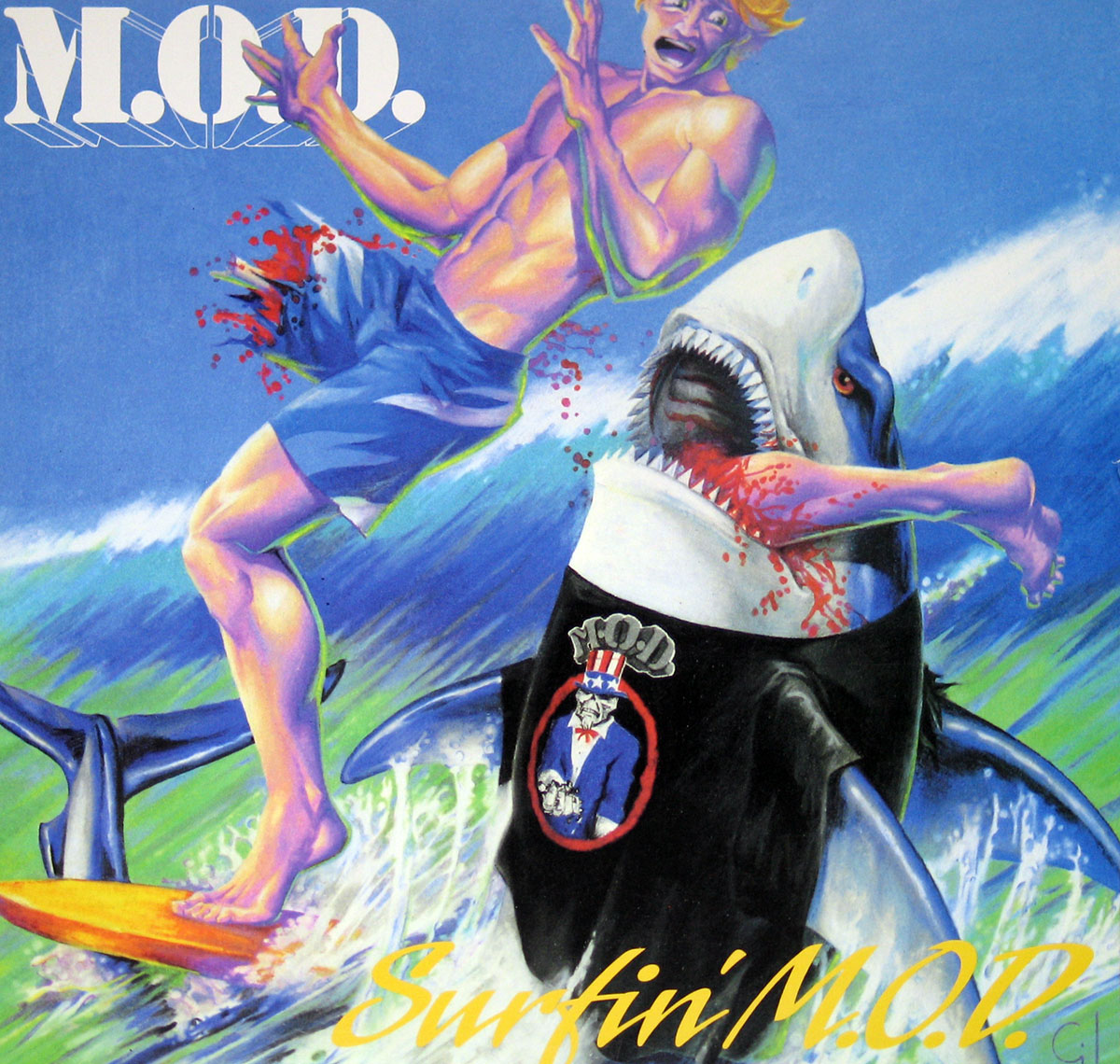 Photo of "Surfin M.O.D." Album's Back Cover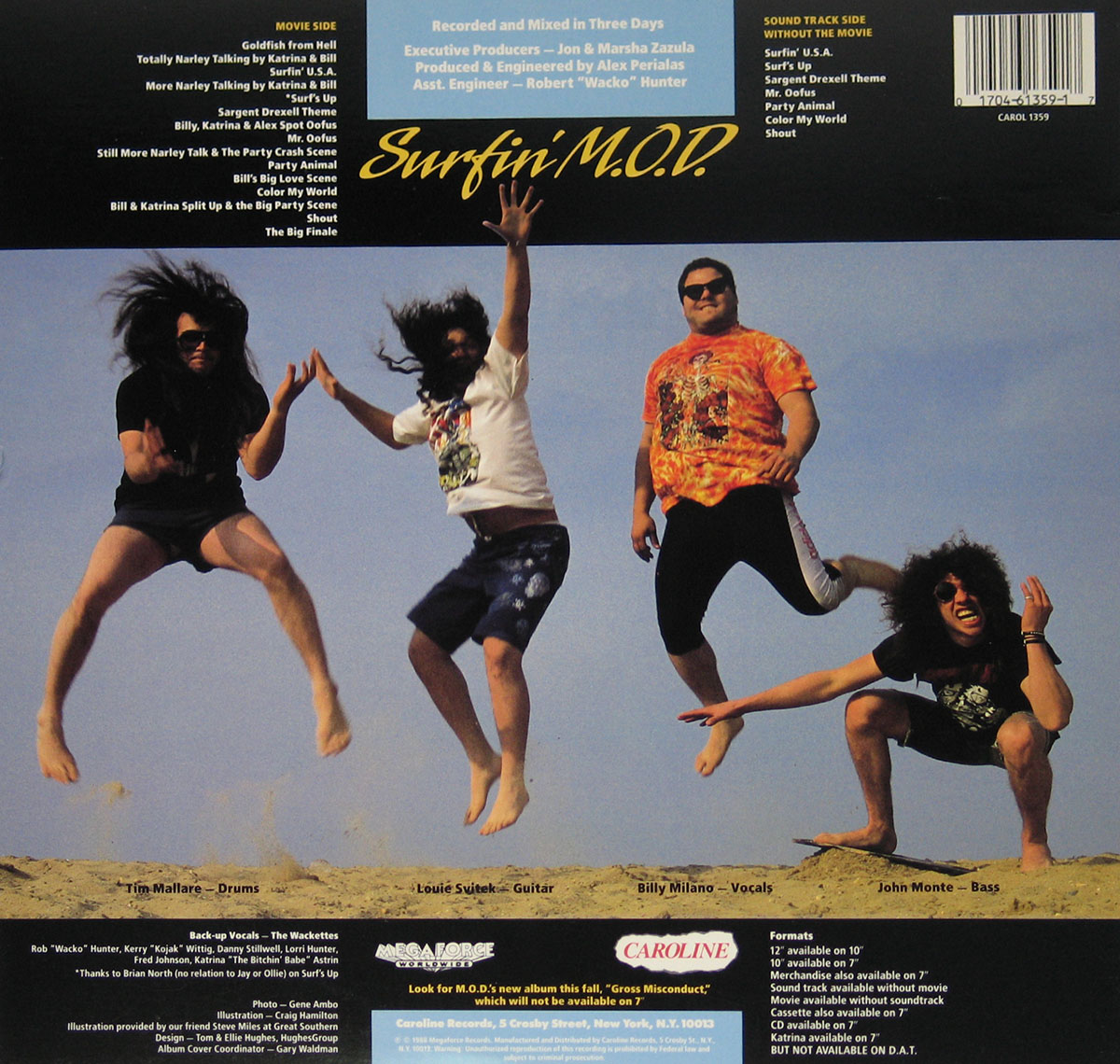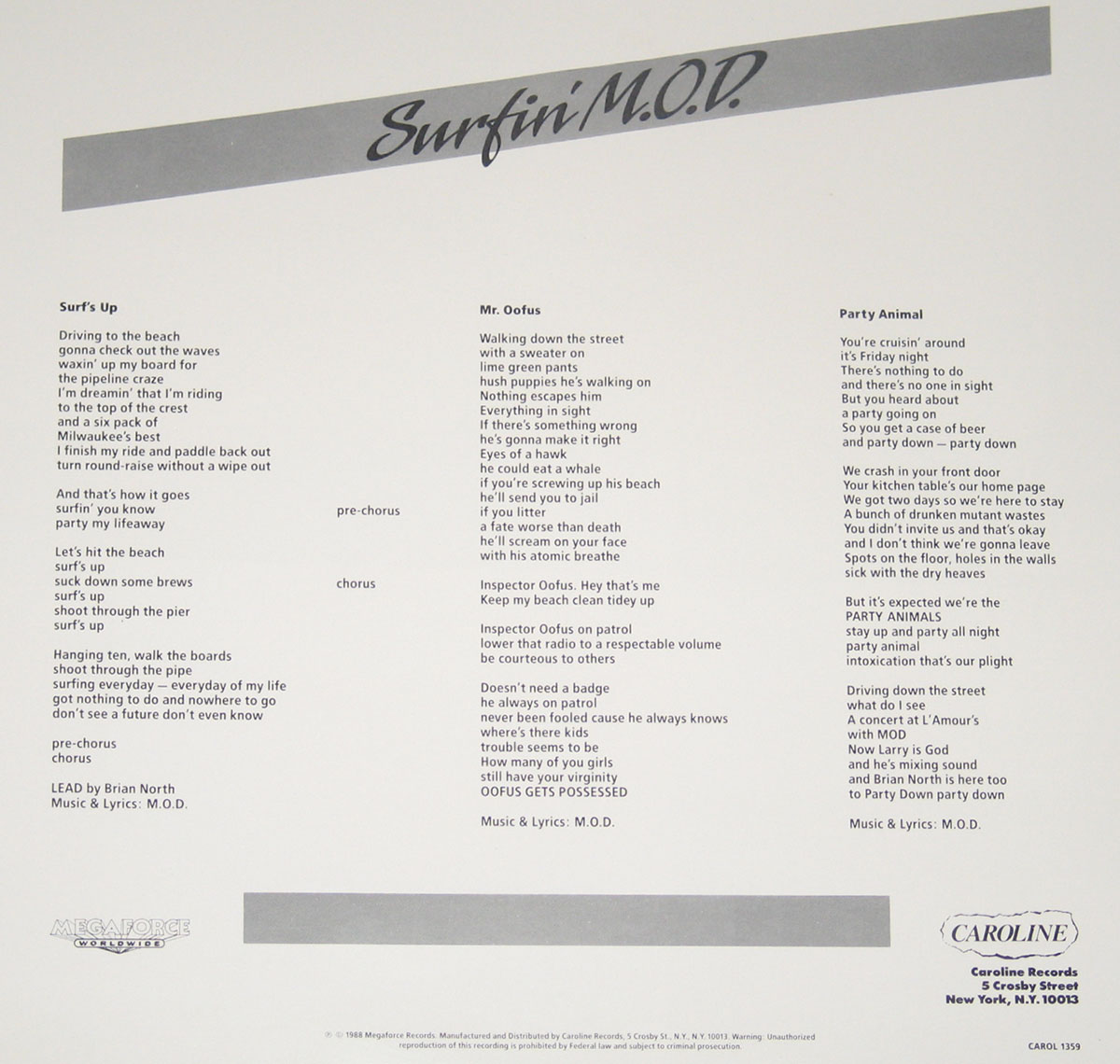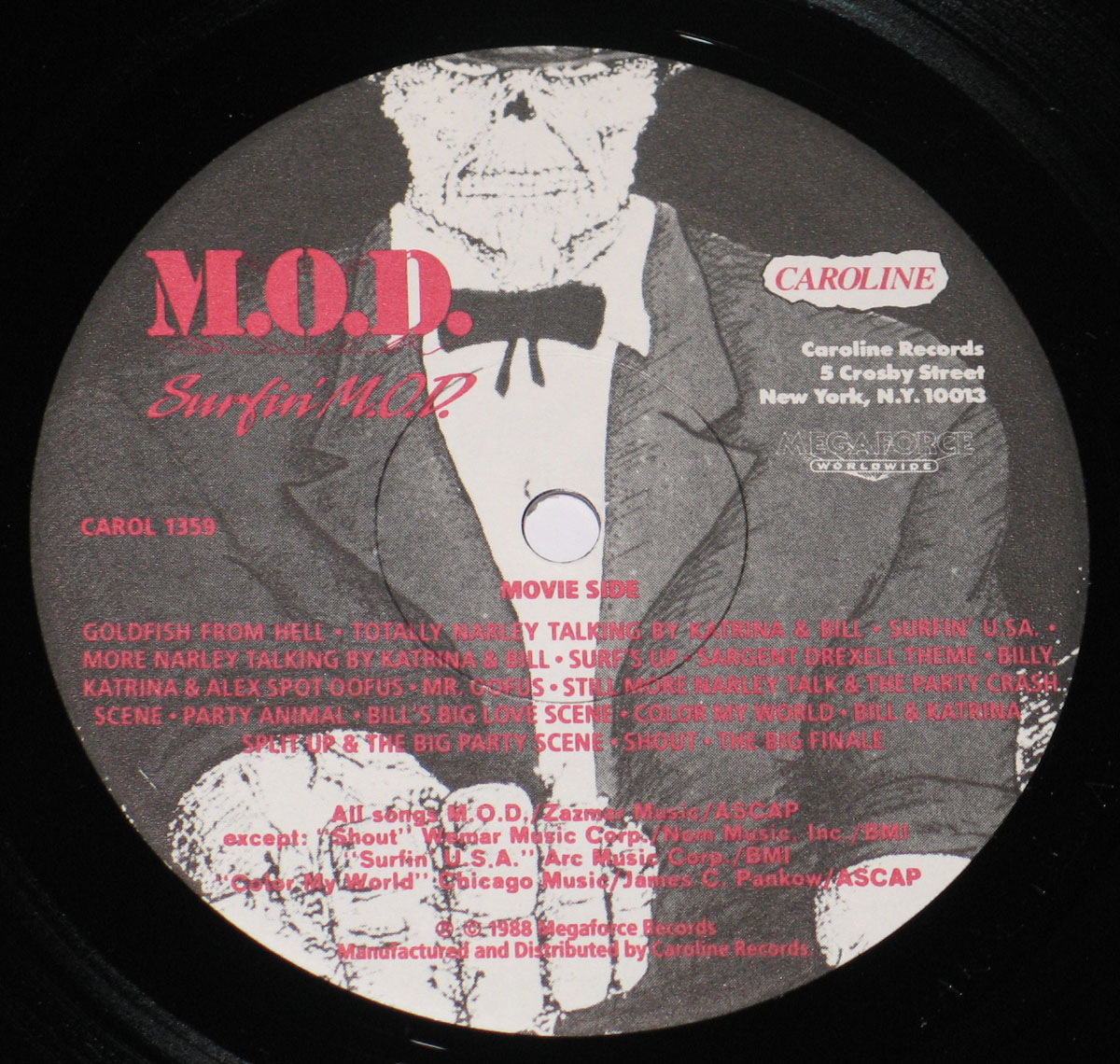 Note: The images on this page are photos of the actual album. Slight differences in color may exist due to the use of the camera's flash. Images can be zoomed in/out ( eg pinch with your fingers on a tablet or smartphone ).
Collector's info: :
'Surfin M.O.D' is the second album released by Method of Destruction,
This album includes the original insert sheet details, complete lyrics of all songs by MOD

Music Genre:

Hardcore Punk Crossover Thrash Metal
Album Production information:

The album: "Surfin M.O.D." was produced by: Alex Perialas

Craig Hamilton - Cover Art

Alex Perialas is an American Producer and sound engineer, and owner of the "Pyramid Sound Recording Studios" in Ithaca, and has been responsible for the production and engineering of dozens of Heavy Metal albums during the 1980s. Alex Perialas and Carl Canedy have been working both together on the albums: Anthrax's "Spreading the Disease" , "Fistful of Metal", Overkill's "Feel The Fire", "E-X-E - Stricken by Might"

Label Information:

Caroline Records Carol 1359

Media Format:

12" Vinyl Full-Length Stereo LP Gramophone Record
Album weight: 210 gram

Year & Country:

1988 Made in USA
Band Members and Musicians on: M.O.D Surfin M.O.D. (MOD Method of Destruction)
Band-members, Musicians and Performers
Billy Milano vocals
Louie Svitek guitar
Jon Monte bass
Tim a drums
Rob "Wacko" Hunter (Backing vocals)
Track Listing of: "Surfin M.O.D."
The Song/tracks on "Surfin M.O.D." are
Movie Side :

Goldfish from Hell
Totally Narley Talking by Katrina & Bill
Surfin' USA
More Narley Talking by Katrina and Bill
Surf's Up
Sargent Drexell Them
Billy, Katrina & Alex Spot OOfus
Still More Narley Talk & Party Crash Scene
Party Animal
Bill's Big Love Scene
Color My World
Bill & Katrina Split Up & The Big Party Scene
Shout
The Big Finale
Sound Tracks Side From The Movie:

Surfin' U.S.A. 2:34
Surf's Up 2:03
Sargent Drexell Theme 3:36
Mr. Oofus 3:20
Party Animal 1:57
Color My World 4:26
Shout 1:52
---