---
VARIOUS ARTISTS - British Steel ( NWOBHM Compilation ) 12" VINYL LP ALBUM
England's Latest Heavy Metal Invasion
"British Steel" is a so-called split compilation and contains track of some of the early British Heavy Metal ( NWOBHM ) bands, including: Venom, Alaska, Nightwing, Hawkwind, Rox and others.
Note that the album cover was made by Mausoleum Records and the Vinyl LP by JCI/Metal Records.
This web page has photos of album covers, inner sleeves, record labels together with production details, musicians and track-listing.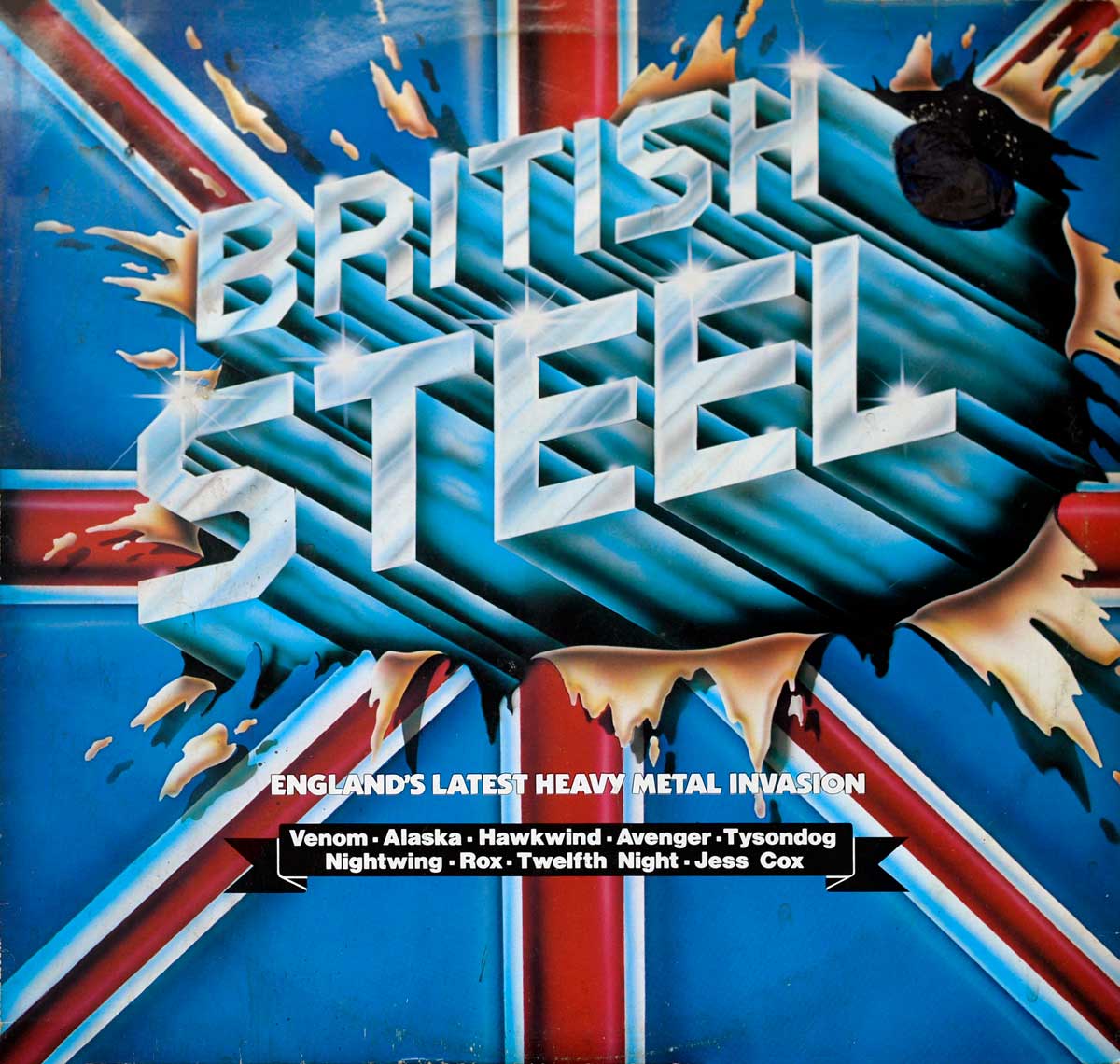 Essential Album Information For: VARIOUS ARTISTS - British Steel ( NWOBHM Compilation )
Music Genre:
British Heavy Metal, NWOBHM
Label & Catalognr:
Mausoleum Records – SKULL 8376, JCI 1100
Media Format:
Record Format: 12" Vinyl Stereo Gramophone Record
Total Album (Cover+Record) weight: 230 gram
Year & Country:
1986 Made in Belgium
Track-listing of: VARIOUS ARTISTS - British Steel ( NWOBHM Compilation )
Tracklisting Side One:
Nightwing - Call Your Name 3:29
Rox - Love Ya Like A Diamond 4:38
Alaska - The Sorcerer 6:02
Jess Cox - One In A Million 3:20
Hawkwind - Kings Of Speed 4:28
Venom - Witching Hour 3:38
Tracklisting Side Two:
Avenger - Revenge Attack 4:12
Venom - Warhead 3:20
Tysondog - Eat The Rich 4:16
Twelfth Night - The Ceiling Speaks 7:14
Alaska - Suzie Blue 3:36
Rox - Daylight Robbery 5:15
---
VARIOUS ARTISTS - British Steel ( NWOBHM Compilation ) High Resolution & Quality Photos
Front Cover Photo Of VARIOUS ARTISTS - British Steel ( NWOBHM Compilation )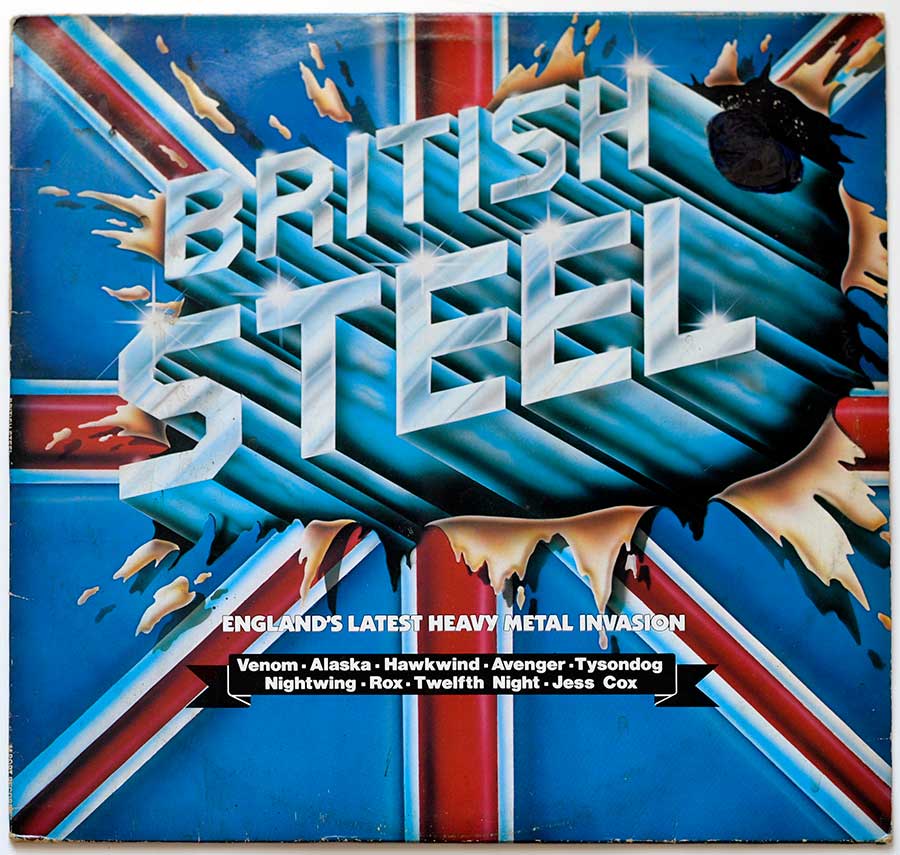 ---
Note: The images on this page are photos of the actual album. Slight differences in color may exist due to the use of the camera's flash. Images can be zoomed in/out ( eg pinch with your fingers on a tablet or smartphone )
Photo Of The Back Cover VARIOUS ARTISTS - British Steel ( NWOBHM Compilation )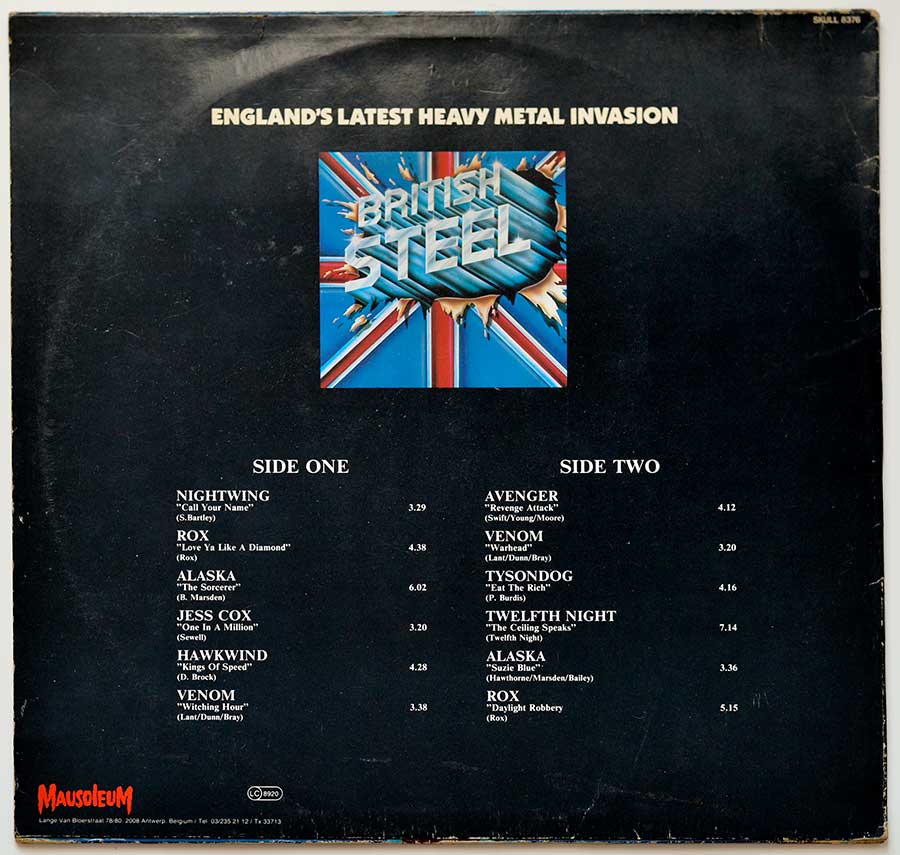 ---
Close up of record's label VARIOUS ARTISTS - British Steel ( NWOBHM Compilation ) Side One: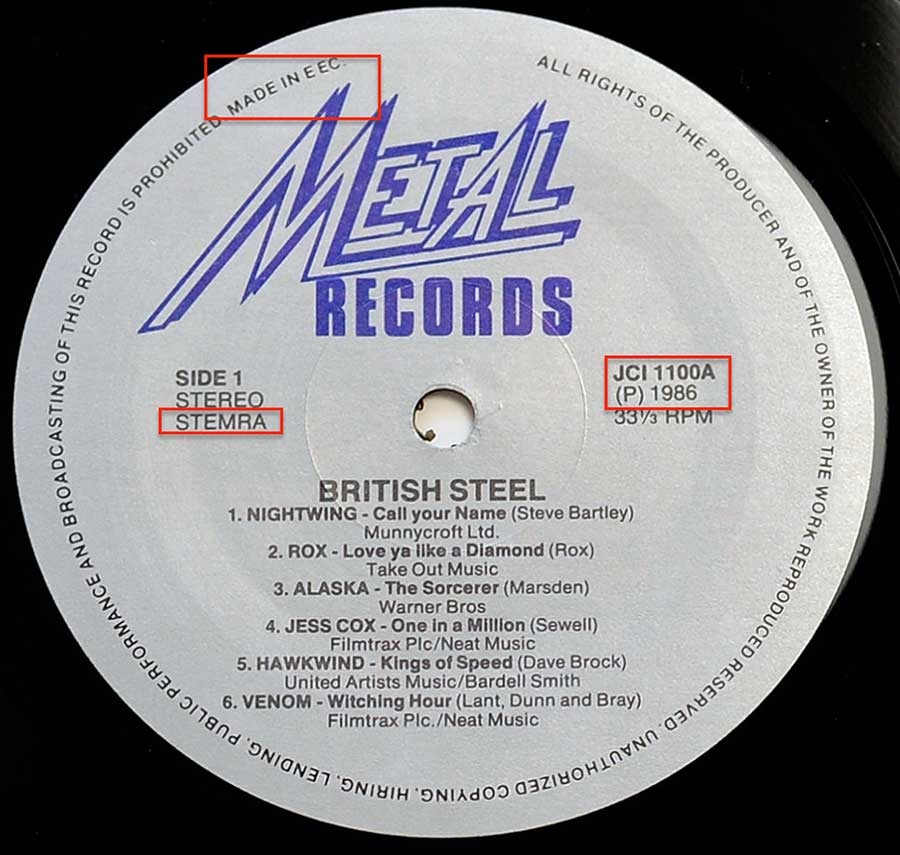 Metal Records JCI 1100 Record Label Details: Made in EEC, STEMRA ℗ Sound Copyright 1986
Photo of Side One of VARIOUS ARTISTS - British Steel ( NWOBHM Compilation )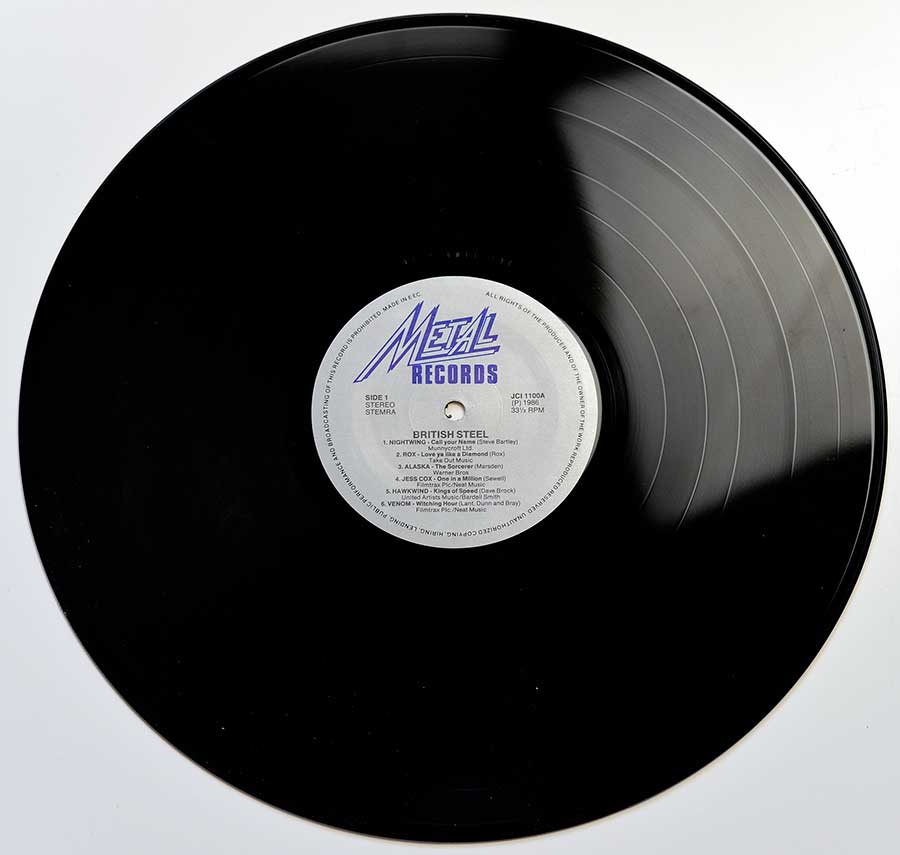 ---
Photo of Side Two of VARIOUS ARTISTS - British Steel ( NWOBHM Compilation )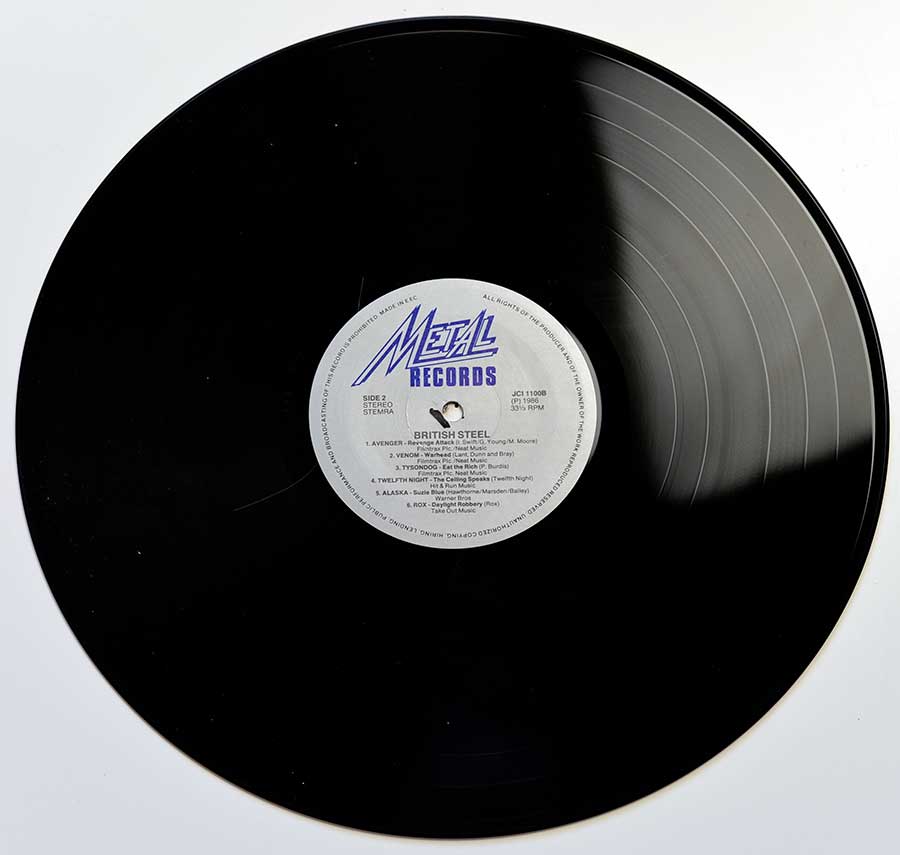 ---
---