---
VARIOUS ARTISTS - Salsa It's Hot Original Motion Picture Soundtrack 12" VINYL LP ALBUM
This is original movie soundtrack of "Salsa" the 1988 movie directed by Boaz Davidson and starring Draco Rosa, Rodney Harvey, Magali Alvarado. This web-page has hi-res photos of the album covers, record label and a detailed description.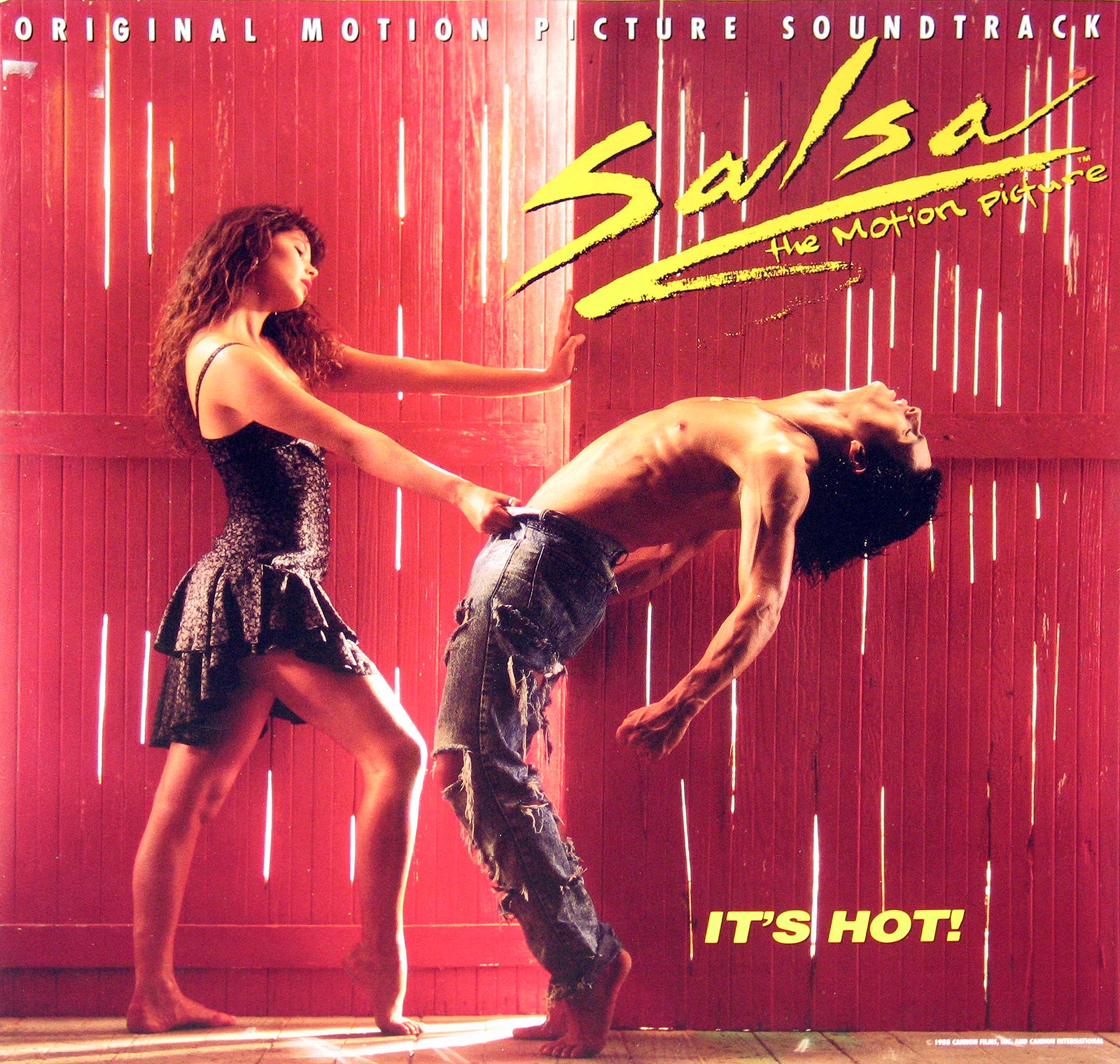 Music Genre:

Salsa, Latin Jazz, Movie Soundtrack, Original Motion Picture Soundtrack

Album Production Information:

Produced by Kenny Ortega

Record Label Information:

MCA Records 255 668 (255668)

Record Format:

12" Full-Length Vinyl LP
Album weight: 210 gram
<

Year and Country:

1988 Made in Germany
Album cover photos of : Salsa It's Hot Original Motion Picture Soundtrack
Photo of Front Cover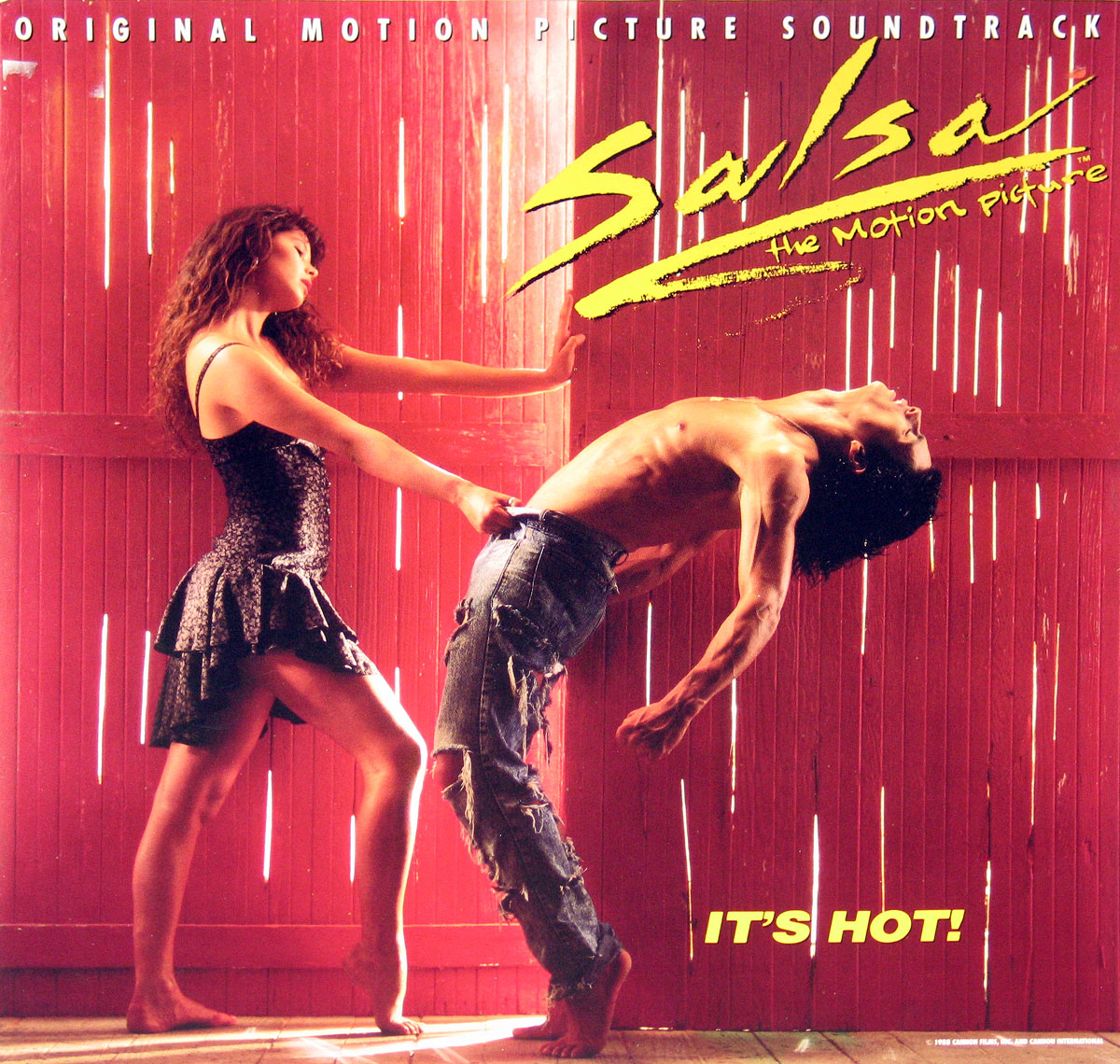 Note: The images on this page are photos of the actual album. Slight differences in color may exist due to the use of the camera's flash. Images can be zoomed in/out ( eg pinch with your fingers on a tablet or smartphone ).
Photo of Album's Back Cover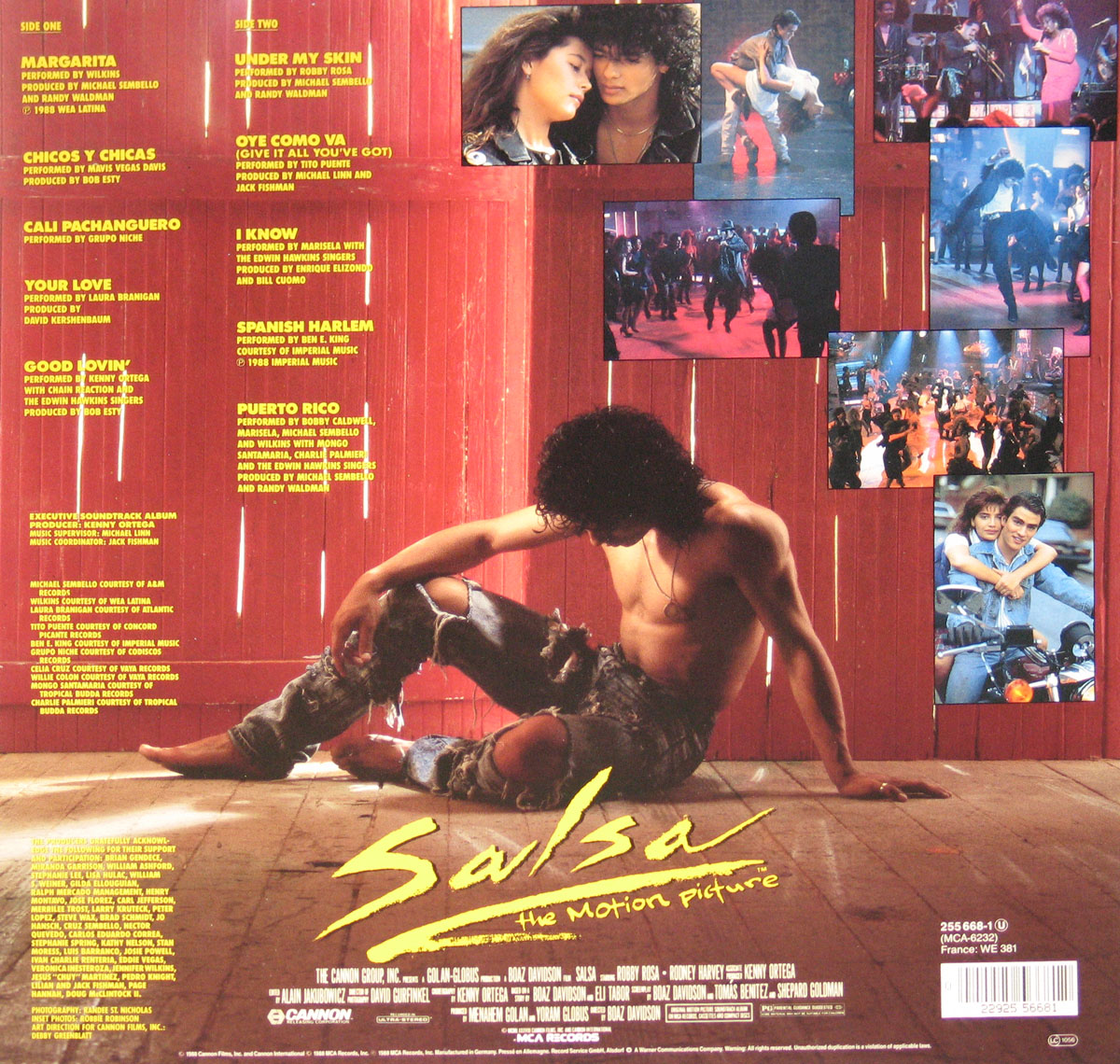 Close-up Photo of Record Label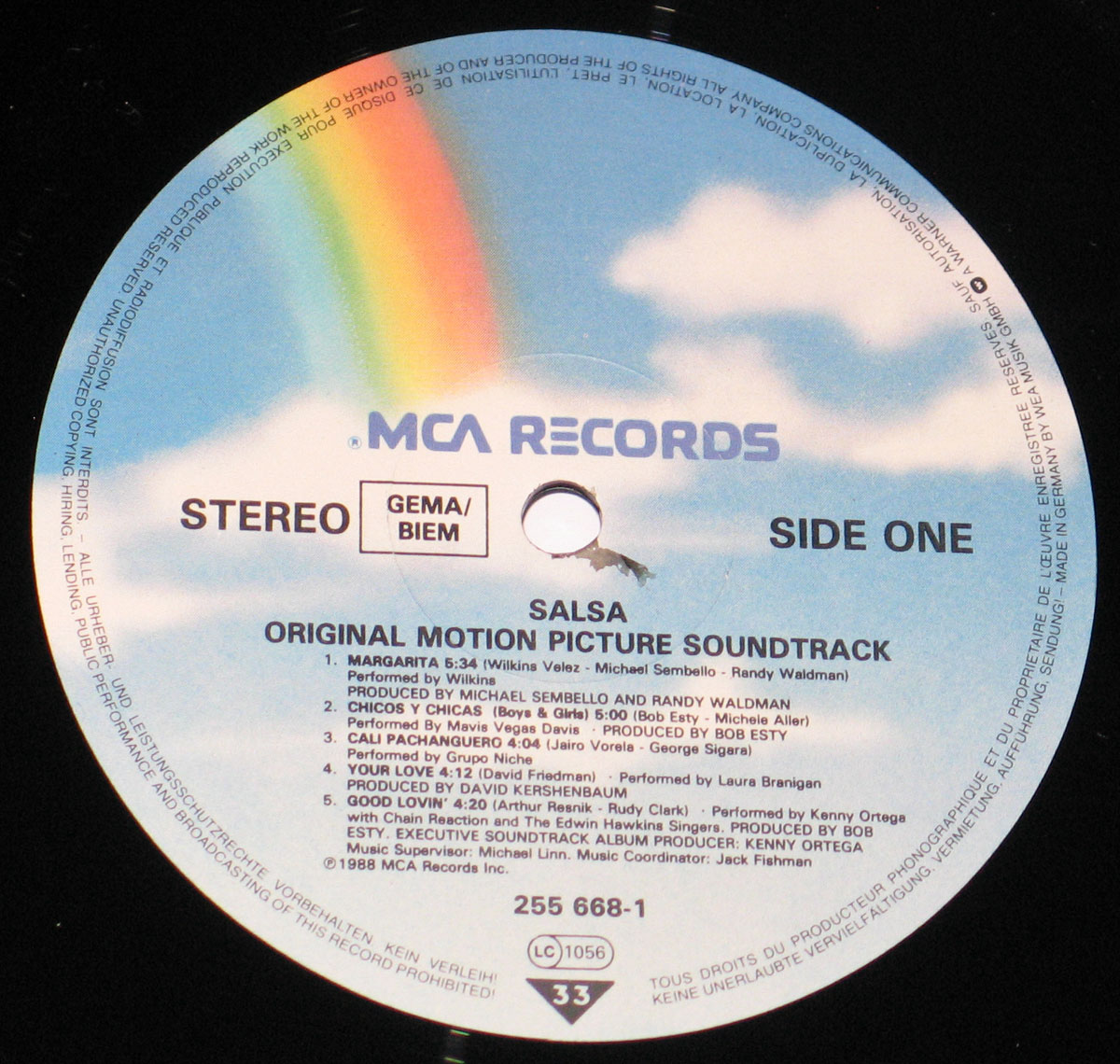 Track Listing of: Salsa It's Hot Original Motion Picture Soundtrack
The Song/tracks on "Salsa It's Hot Original Motion Picture Soundtrack " are
Side One:

Wilkins - Margarita

Mavis Vegas Davis - Chicos y Chicas
Grupo Niche - Cali Pachanguero
Laura Branigan - Your Love
Kenny Ortega - Good Lovin'
---